Natural Yellow Travertine Stone Water Fountains Detail:
This beautifully natural yellow Travertine stone water fountain is hand-carved by our professional marble craftsmen. The fountain is made of unique yellow travertine according to customer requirements, instead of using classic white marble. So it gives people a different effect visually. It has a classic character and is perfect for any classic garden decoration.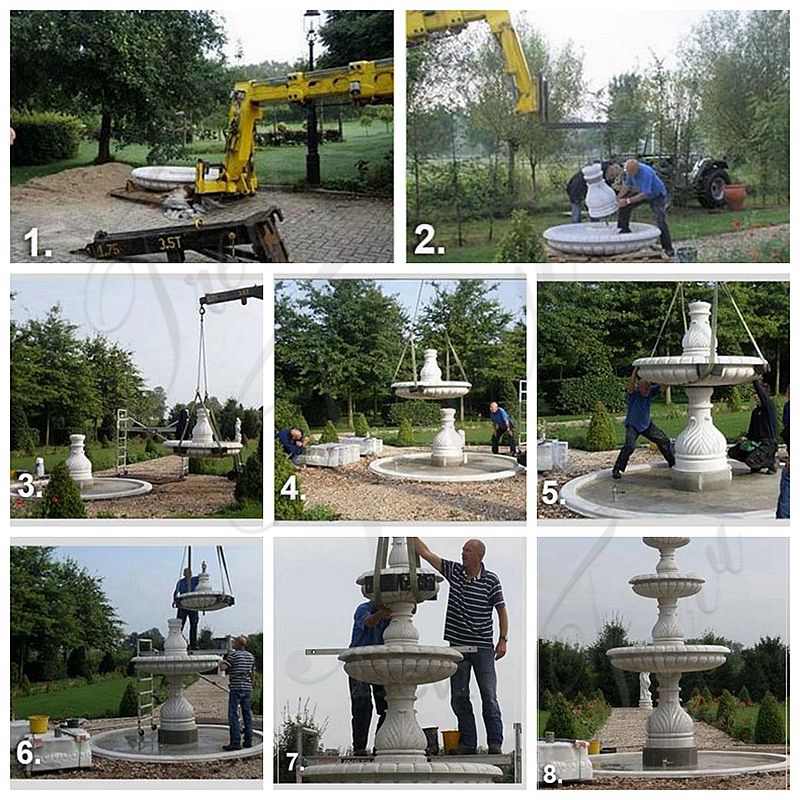 Because this yellow Travertine stone water fountain is 100% hand-carved by our professional marble craftsmen, all the details are so perfect. Our professional carving masters have many years of carving experience and are fully capable of handling any carving details.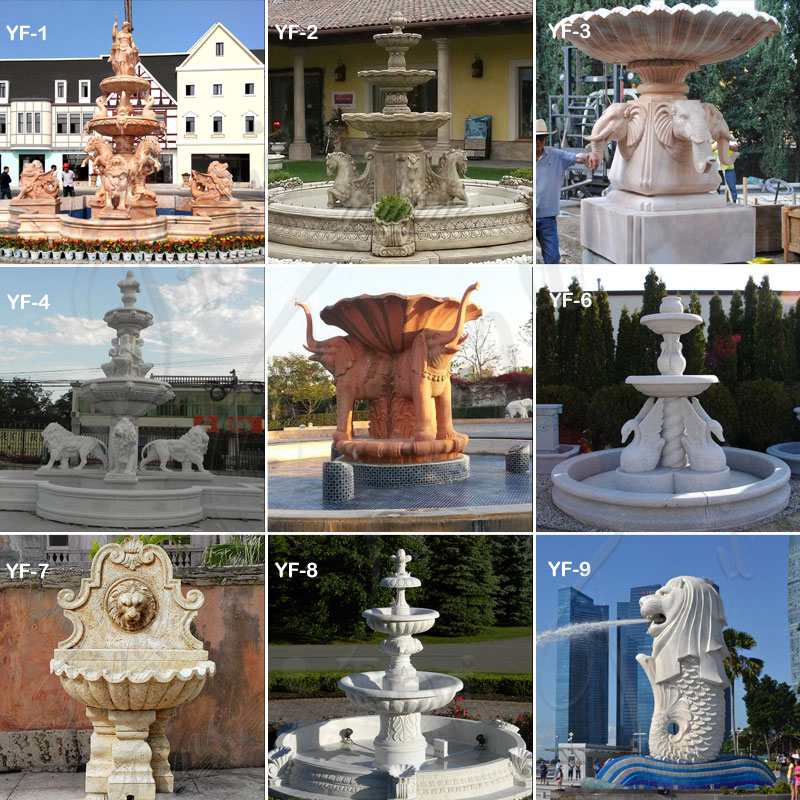 Why Choose Yellow Travertine Stone to Make A Fountain?
Yellow travertine stone is a kind of marble material. Its grains are delicate and the surface stripes are generally irregularly distributed. Yellow travertine has the advantages of being simple and natural, harder than ordinary stones, difficult to leave scratches, non-oxidizing, discoloring, radiation-free, and easy to clean. Its color is not dazzling. When the sun shines on it, you can see that the paleontological fossils appearing on the cave stones form a natural pattern.

Why Choose You Fine Art Sculpture?
We are a factory specializing in marble sculptures, bronze sculptures, stainless steel sculptures, and iron products. As well as our company has more than 35 years of sculpture history. Therefore we have a large number of experienced carving craftsmen and professional design teams, which could provide you with a series of high-quality sculpture products. At the same time, we also accept customization, whether it is design, size, or color of sculpture and architectural products, we all could make it according to your requirements.

Before you place your order about our yellow Travertine stone water fountain, our professional sales staff would first confirm the order details. So please contact us to get the information and the prices as soon as possible.