This pair of White Marble Planters with Figure Carving show a man and a woman with a vase on their heads, sitting on a beautiful ornate marble base. The marble planter is hand carved in a huge white marble to enhance the contours. It exhibits all the features of realistic engraving and adds an excellent character to the garden.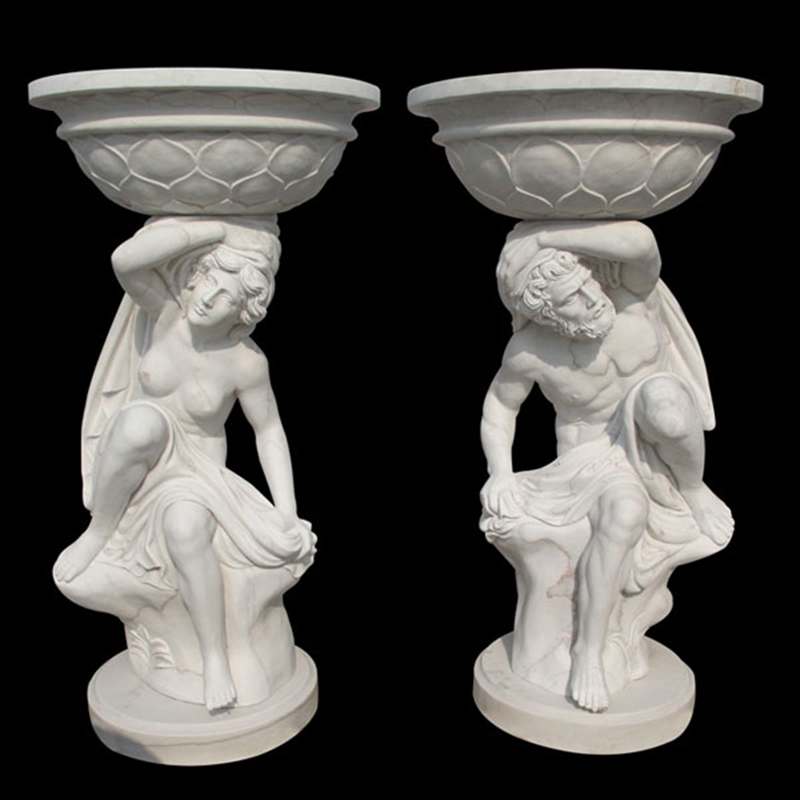 This large White Marble Planters with Figure Carving are covered with fascinating artwork, beautifully handcrafted from beautiful marble. Beautiful patterns, figures and big vase decorate the surface of this flower pot, creating an unforgettable impression of beauty and elegance. One paired or more are available to supply and delivery.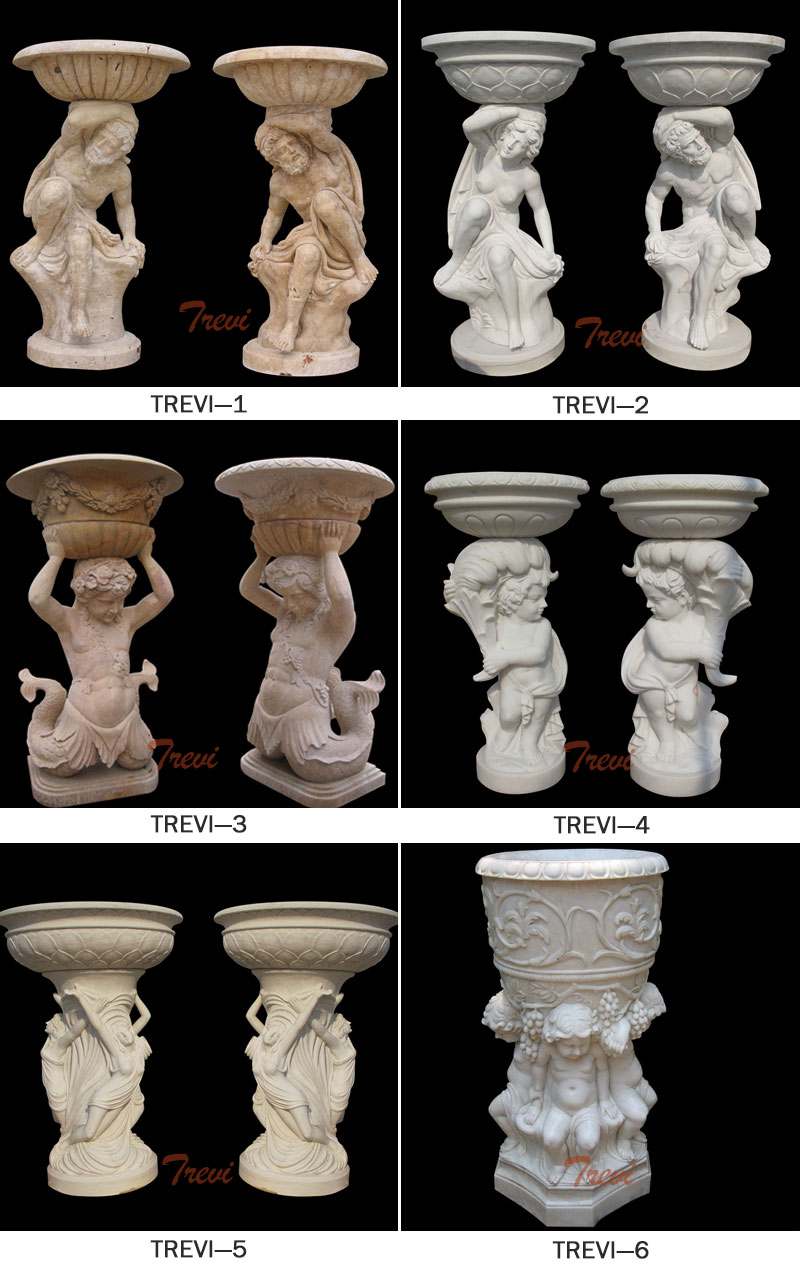 Trevi Art Sculpture is designed with natural marble. These White Marble Planters with Figure Carving are made of high-quality commercial white marble. The figures carved on the flower pot are pure hand carved and polished by our professional marble sculptors, which is very beautiful and detailed. Add this plant pot to any lawn and landscape design without worrying about the bad weather. Any of our marble products are resistant to the harshest temperatures, and we are designed for outdoor use, completely sealed and also suitable for indoor use.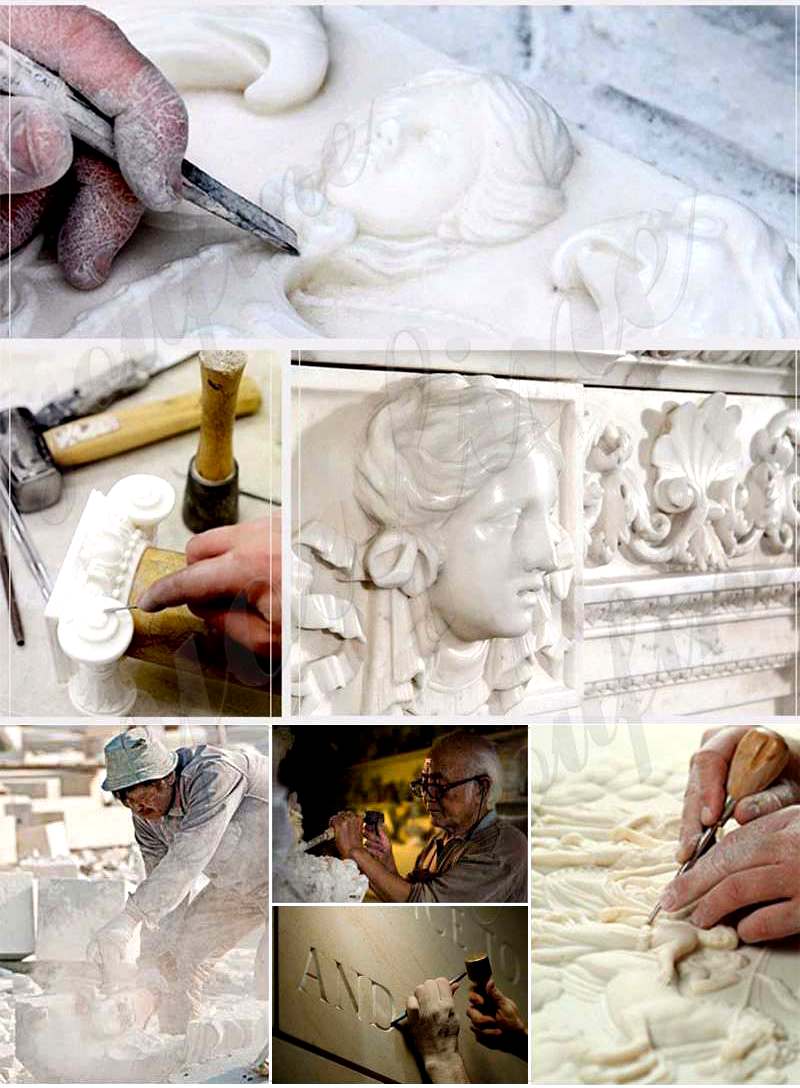 Our factory is located in Quyang. As everyone knows, Quyang is the "hometown of sculpture". Our main products are marble fireplaces, fountains, gazebos, pillars, flower pots, stone tables, benches, busts, western statues, garden carvings and decorations. Regarding the material, it depends on your requirement. Usually we use first-class white marble, sandstone, travertine, granite and other natural materials. We are a basic stone carving factory that could do all the production. We could also produce a variety of stone products based on your pictures or drawings.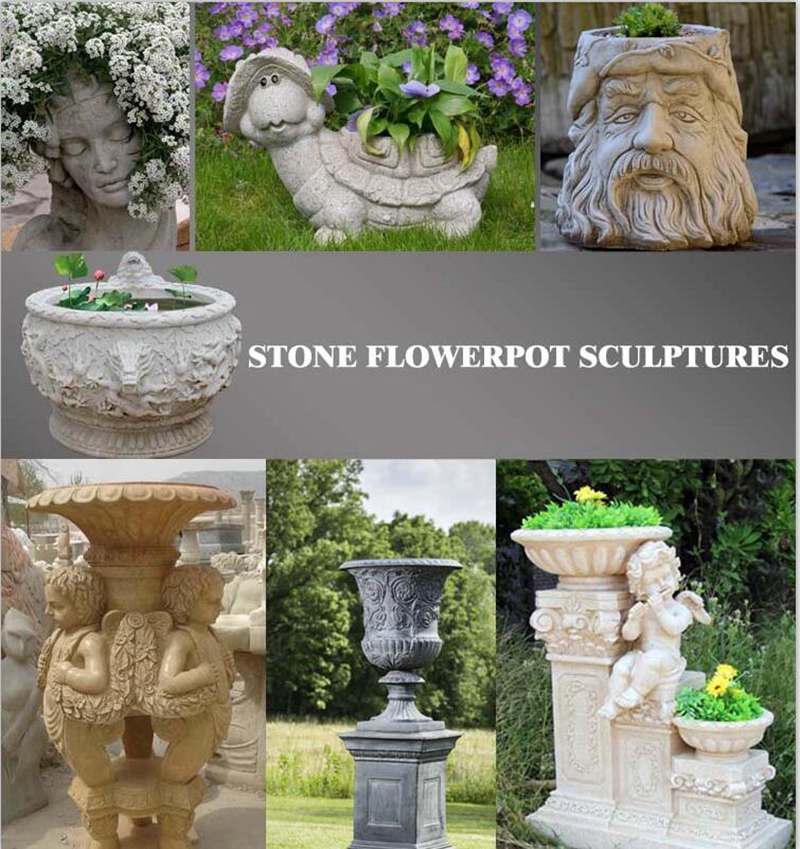 We have different design styles of White Marble Planters with Figure Carving for your home garden decoration, so if you are interested in our marble products, please contact Trevi Art Sculpture as soon as possible, our sales team would give your the best choice for you.