The entire pair of Large Outdoor Stone Planters is filled with carved figure statues and patterns. Our beautiful marble flower pots are crafted from a sturdy beige marble materials, it exhibits all the features of realistic engraving, adding an excellent character to your home garden. We could accept orders for single or multiple units, and the production period of marble pots is approximately 4 weeks.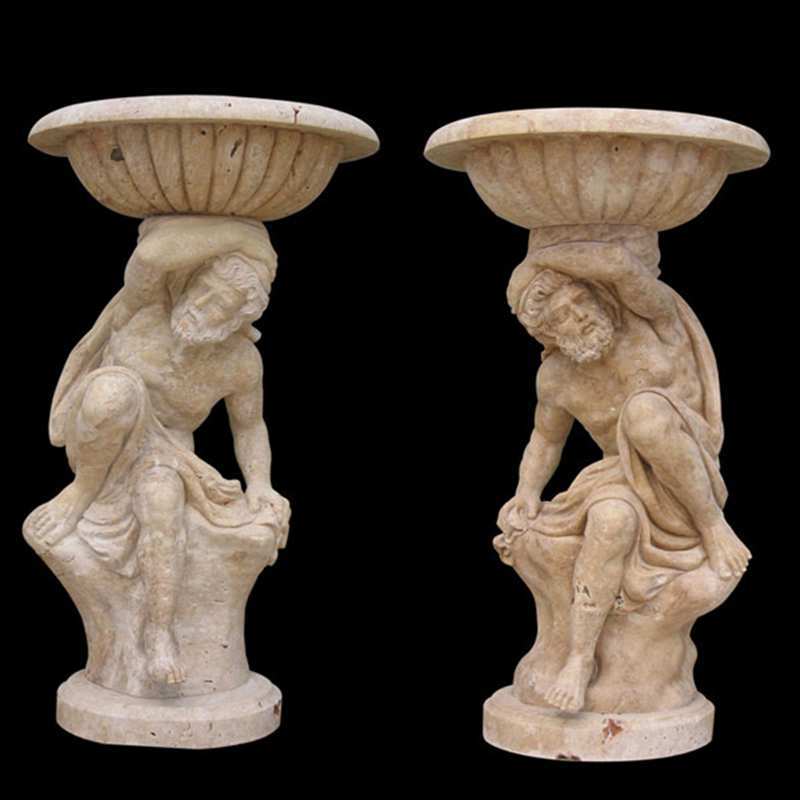 This Large Outdoor Stone Planter is made up of a flower pot on the head of a muscular man statue. This muscular man sits on an irregular marble stone base and they watch it everywhere. These modern outdoor plant pots are pure hand carved by our superior marble master team, who have have been engaged in marble carving works for many years.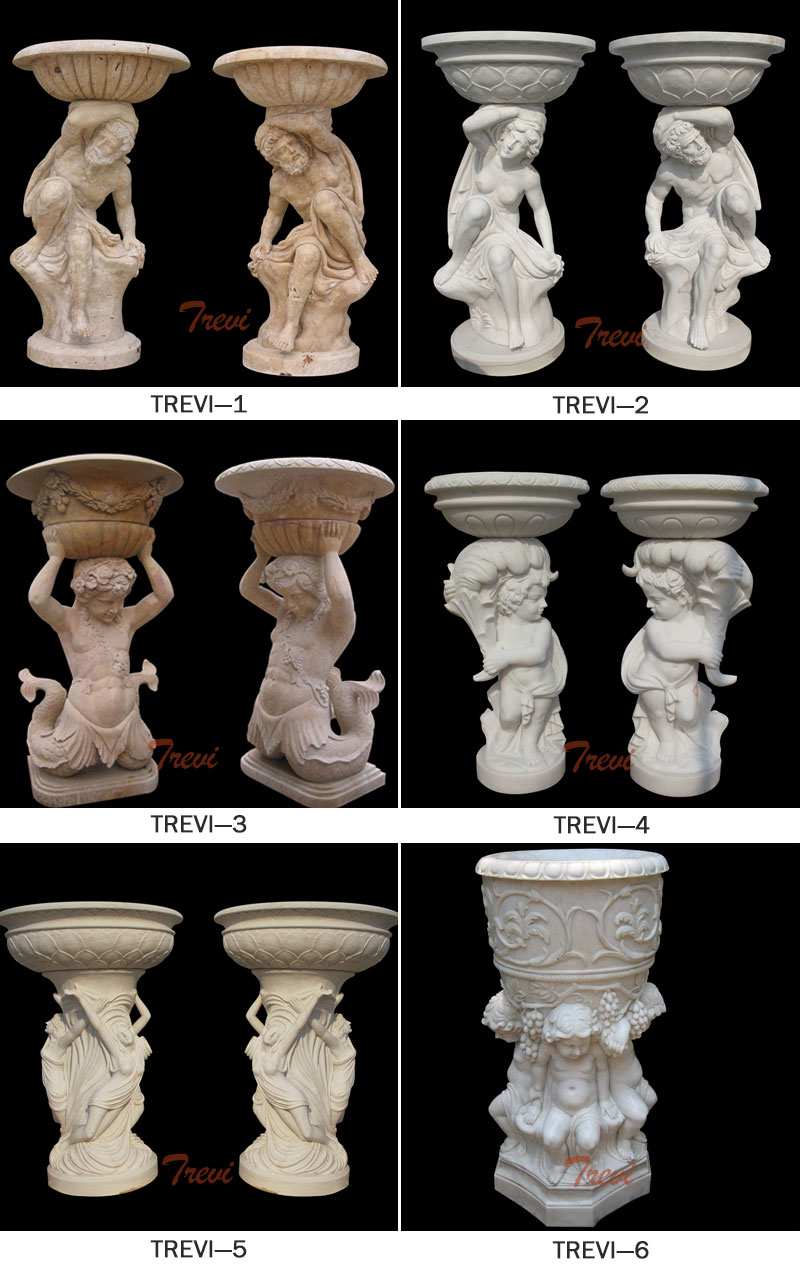 For these Large Outdoor Stone Planters, because we use the finest marble raw materials, you could safely put these planters indoors or outdoors, because they could resist the general weather environment. You need to just do regular maintenance. Our marble flower pots, if you used only for decoration, we don't have to punch holes in the middle of the pot.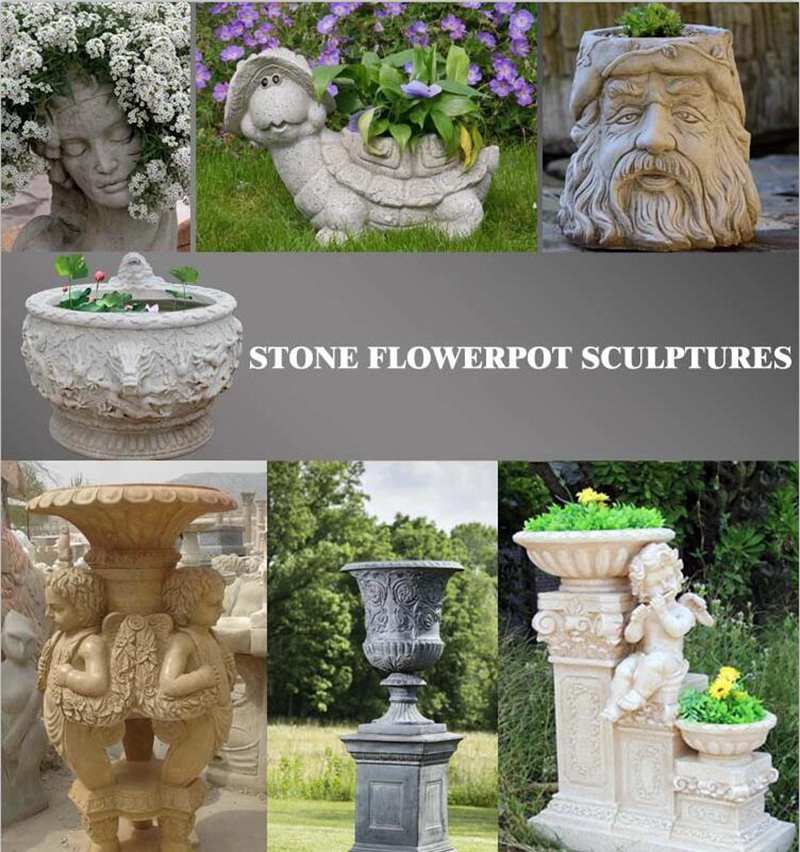 Trevi Art Sculpture is located in Quyang. As everyone knows, Quyang is the "hometown of sculpture". Our main products are marble fireplaces, fountains, gazebos, pillars, flower pots, stone tables, benches, busts, western statues, garden carvings and decorations. Regarding the material, it depends on your requirement. Usually we use first-class white marble, sandstone, travertine, granite and other natural materials. We are a basic stone carving factory that could do all the production. We could also produce a variety of stone products based on your pictures or drawings.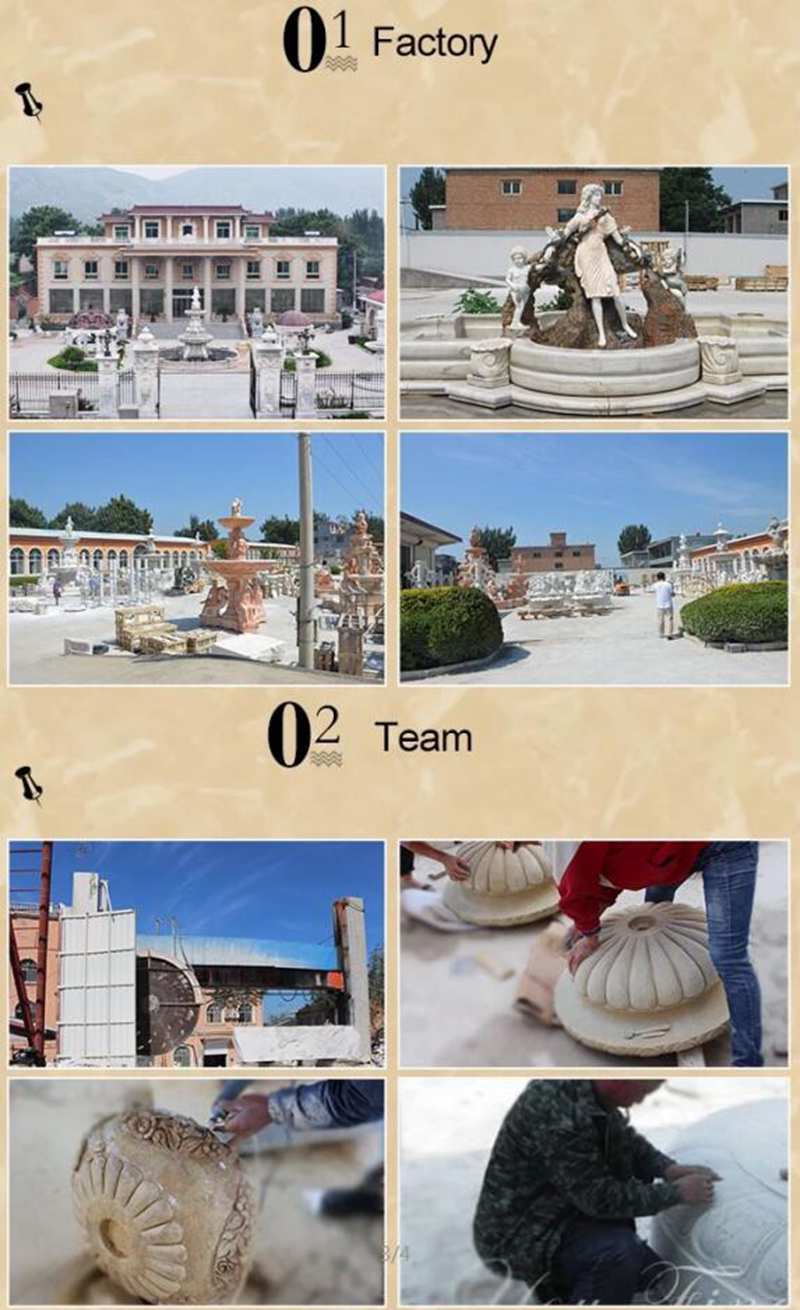 As for the packing of our Large Outdoor Stone Planters, we would use use sturdy wooden case to pack them. Trevi Art Sculpture guarantees that the safe transportation of your goods to your destination.