Outdoor Rectangle Beige Marble Plant Pots Detail:
Our rectangular beige marble plant pot design is made of high-quality beige marble material, and the thickness of the mutual flowerpot is very thick, which guarantees the quality of the flowerpot. The pot is large enough to plant many plants or flowers in it. This is a very practical and convenient marble flowerpot design for people who love to grow plants.
Exquisite patterns and floral are carved all around on the outside of this rectangular beige marble plant pot, which are all hand carved by our experienced marble craftsmen. They have learned sculpting technology since their childhood and have many years of sculpting experience. All the sculptural details could be processed perfectly. So our flower pot could also be used as a beautiful decoration.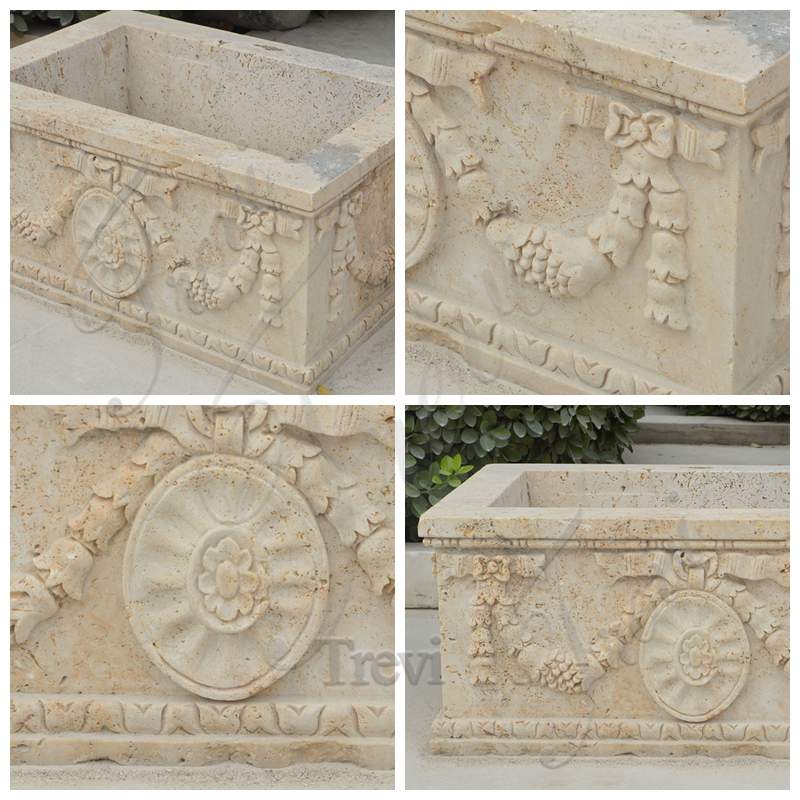 Why Choose Trevi Art Sculpture?
Trevi Art Sculpture has been manufacturing and exporting marble statues, sculptures and other marble products for many years and has expertise in export and supply. The marble plant pot products we offer are designed by our experienced craftsmen who have their own areas of expertise. All of our marble products are known for their outstanding strength and smooth surface.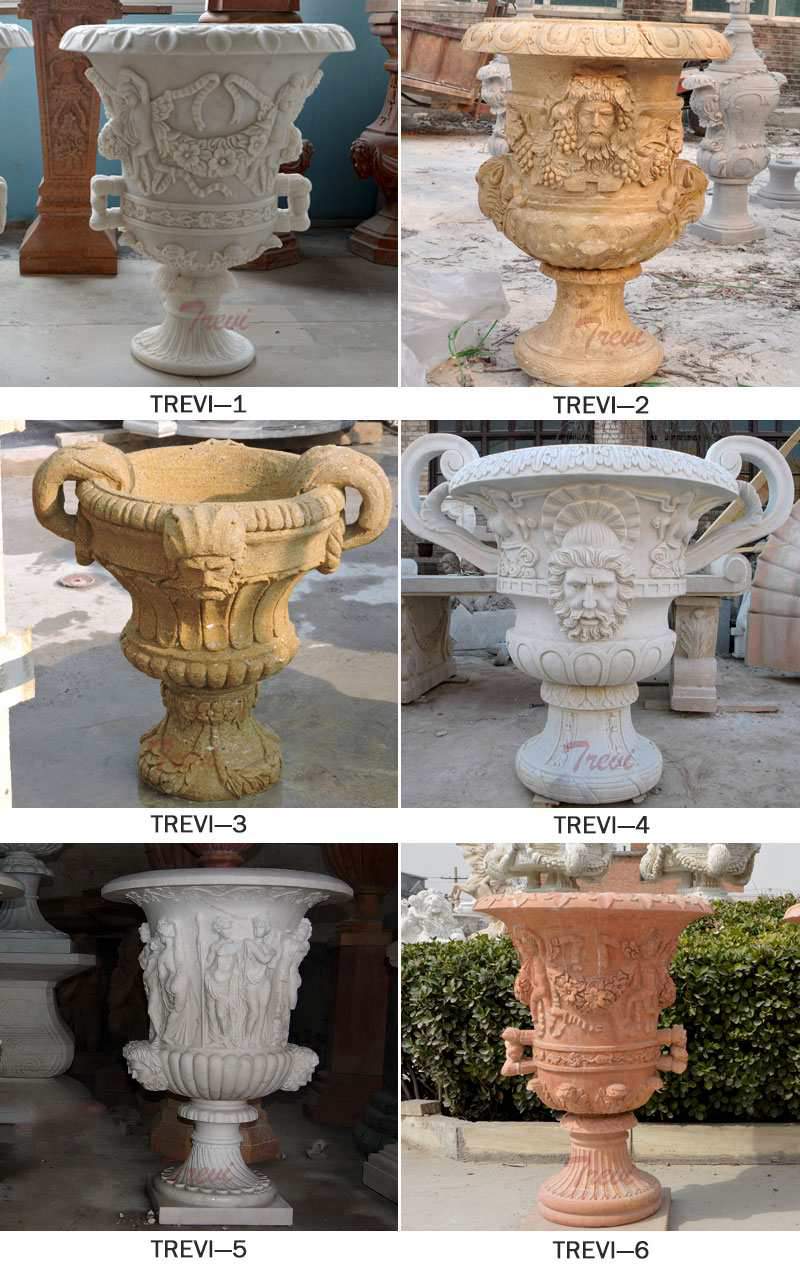 The Packing of Rectangle Beige Marble Planter:
When we package this rectangle beige marble plant pot, our workers would first check the product without any quality problems. Our package is very strong, the thickness of the wood is 3cm, and it is double thickness than the common package. We thought of every point. And for different items, we have different package plan, which would protect the items wonderful during the shipment.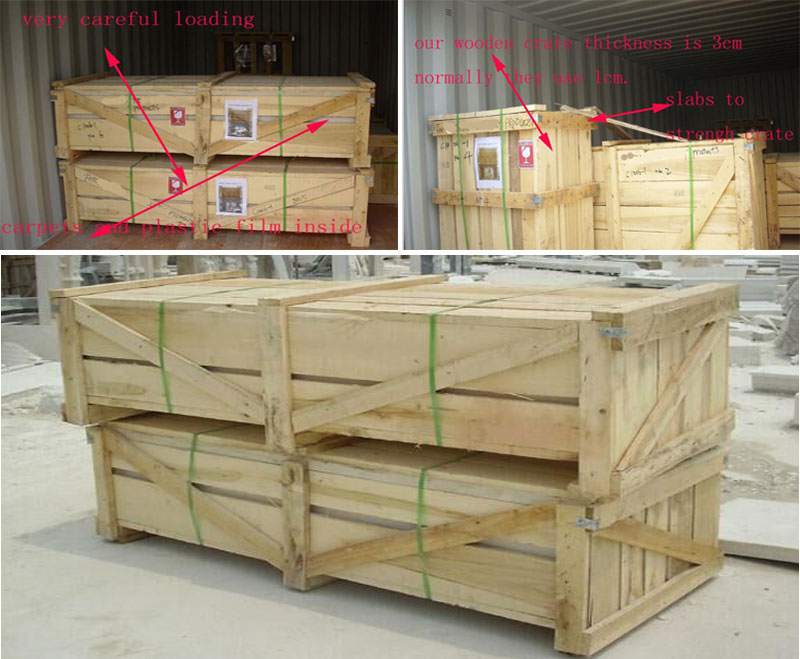 The quality of our outdoor rectangle beige plant pots would be checked before shipment. We would ensure to provide our customers with the high-quality marble plant pots and other marble products. Please feel free to contact our staff if you want more detailed product information.