Imagine carving  a beautiful large pure white marble custom made luxury gazebo for your backyard, with a fascinating structure.
The custom design of Large pure white marble custom made luxury gazebo will last for generations, becoming the perfect focus of any family or region. The beautiful dome is supported by art-made marble pillars, creating stunning marble pavilions that bring an elegant appearance to your lawn. You can choose Classic or modern marble gazebo. We will customize your pavilion in any size, color and design creations.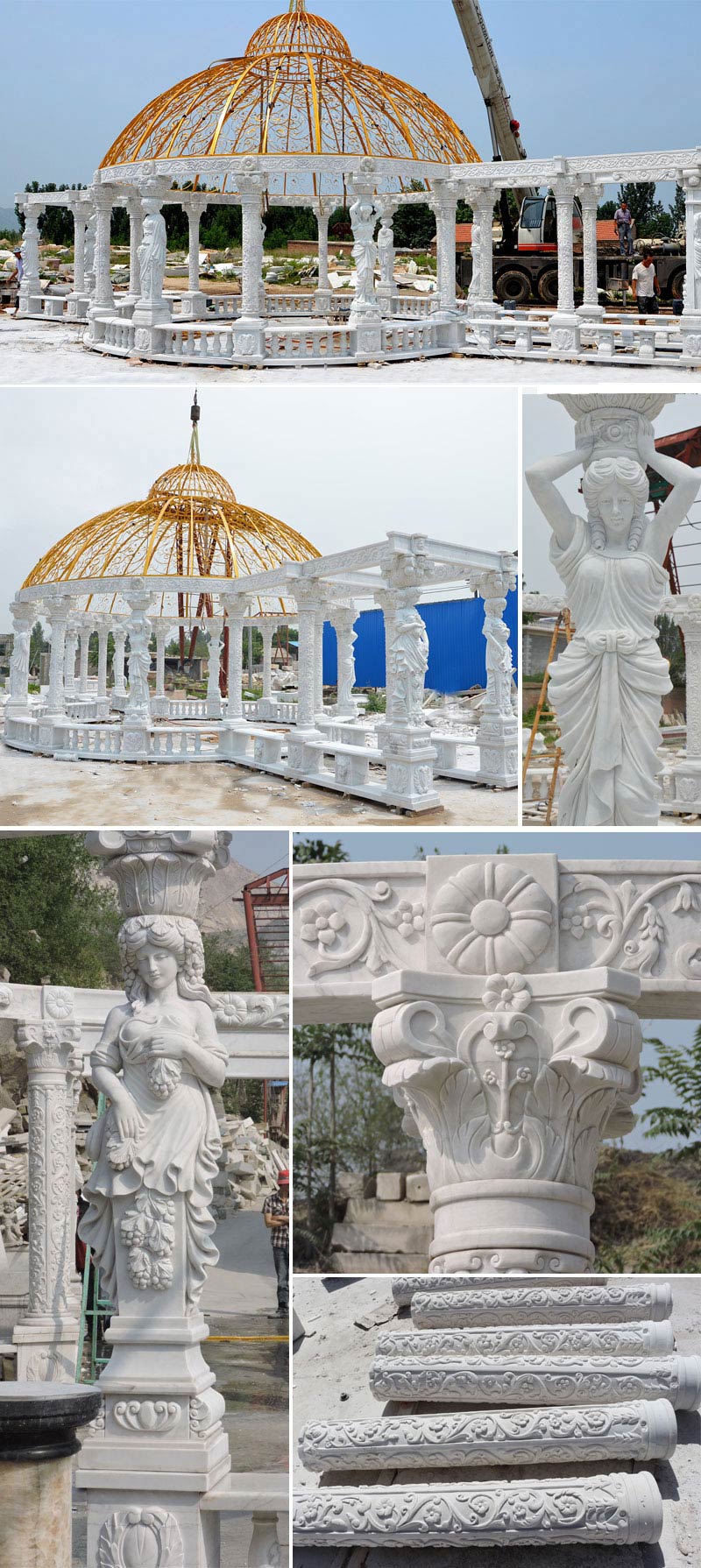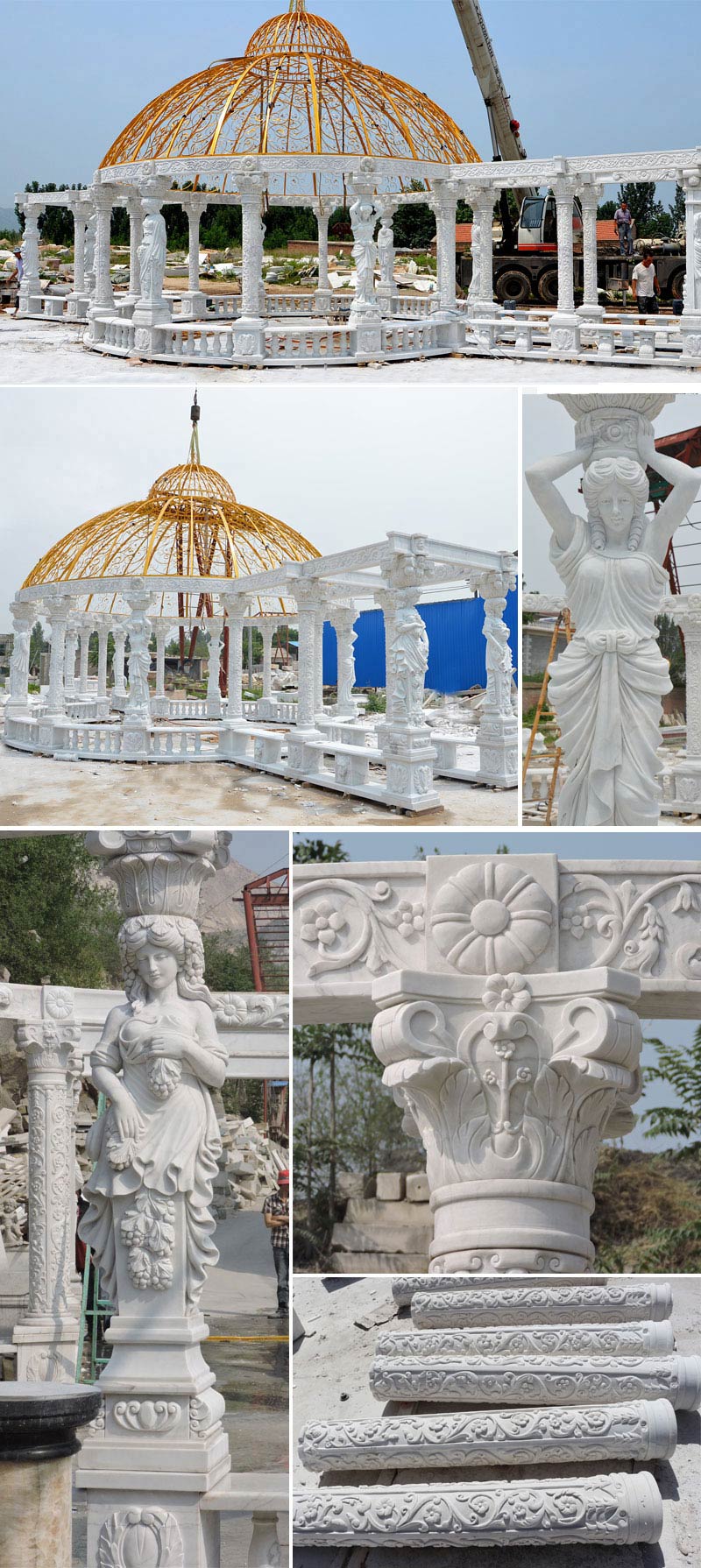 The marble Pavilion can be tailored to the needs of the buyer. They are also customized so you can get the colors you choose. Many of the earth tones are contained in marble brown, golden oranges, and even in a variety of white.
Everyone has a spectacular vein provided by the rock itself. No one will have a pavilion like yours, because each marble is different from the next. Every time you see it, you see something different. In addition to being a unique color, your marble pavilion can have stunning props. Choose modern and concise lines or go to the column of the statue. Whichever you choose, it must be unique.