Vintage style marble gazebo details:
The Vintage style marble gazebo is a great choice for garden decoration. Elegant Roman columns and benches. The exquisite white marble will give you an unforgettable luxurious impression. Can be placed in parks, gardens and spacious public areas. It will be very eye-catching.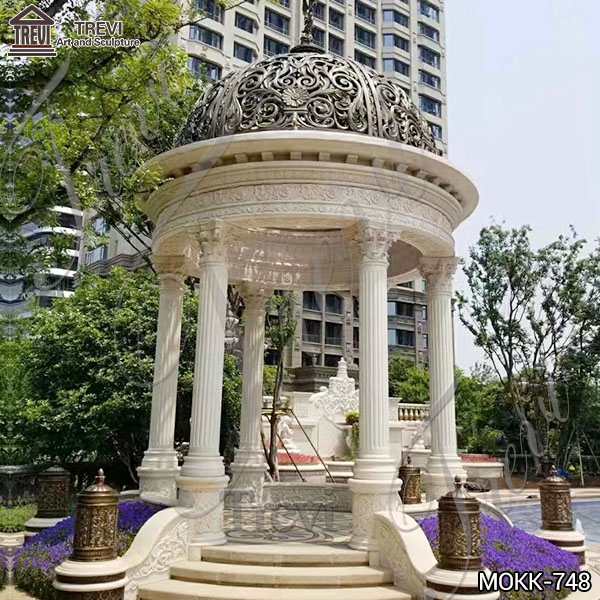 Advantages of Trevi factory :
First of all, whether you choose one of our existing models or you need to customize Vintage style marble gazebo. We will serve you in the most professional way. From engraving to completion, from shipping to receiving the product. We use pictures or videos to ensure that all your problems can be solved perfectly. Of course, we will also provide you with installation drawings.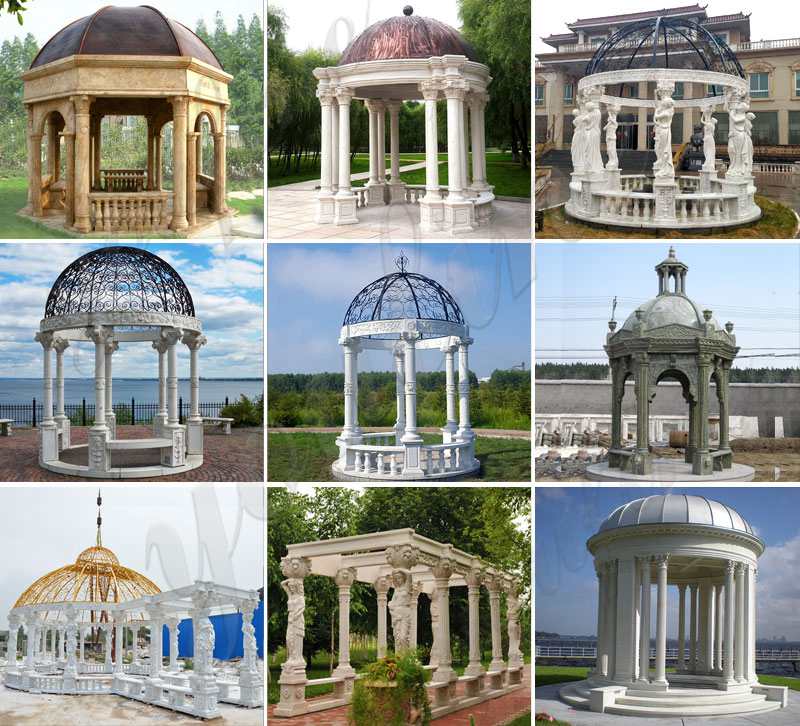 Please also believe that we are professionals. Our marble carvers are skilled and pay attention to Vintage style marble gazebo details. We will provide fixed installation suggestions according to your area. Finally, we will also purchase full insurance for you. please believe us.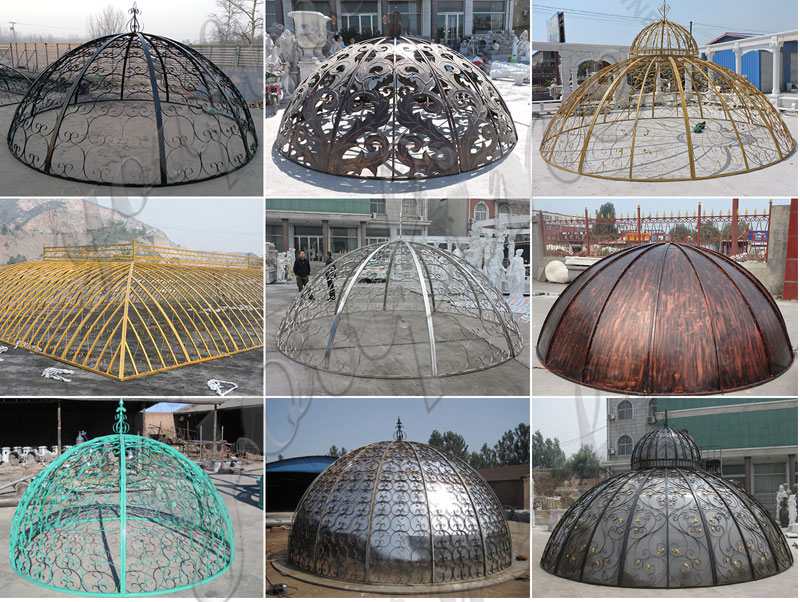 Why do everyone choose gazebos for decoration:
The Vintage style marble gazebo is not only a decoration, its practicality is also undeniable. Any design you can imagine, we can customize it for you. To provide you with the most satisfactory service. Placing the marble gazebo in the garden or outdoors is not only an artistic enjoyment, but it can also shade people from the sun.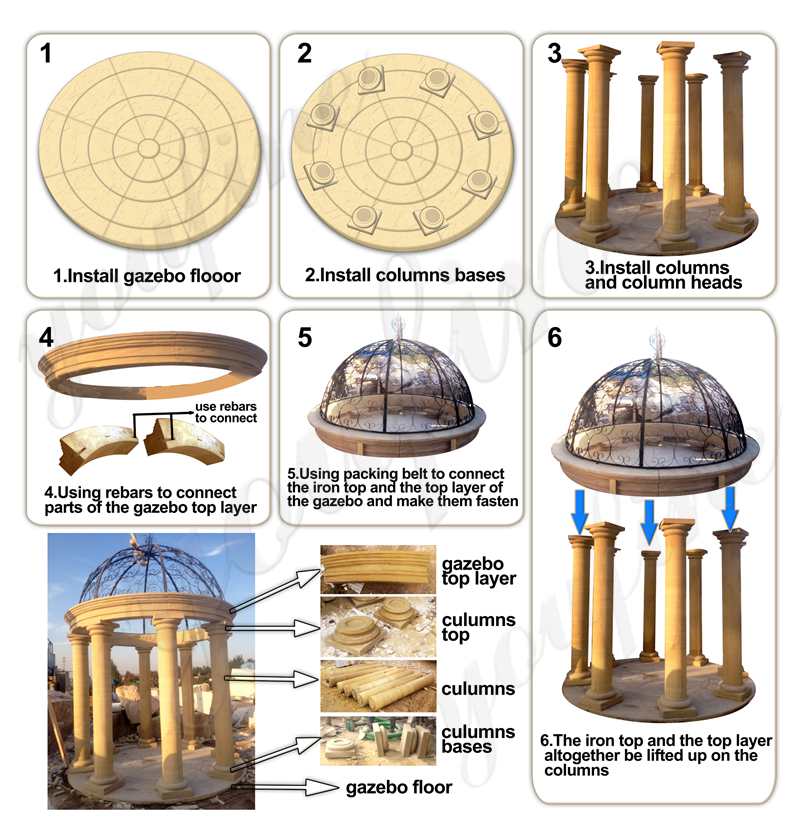 We provide a variety of marble gazebos for weddings and landscaping, and provide a variety of stone colors and styles for you to choose. They add artistic charm and bring artistic enjoyment to your landscape design and courtyard garden.