Rectangle Red Marble Statuary Gazebo Detail:
The design of this rectangle red marble statuary gazebo is very beautiful, this is the latest gazebo product made by our factory. We us the high-quality natural red marble and white marble materials. The design of the gazebo is very suitable for placing in any home backyards to decorate you garden.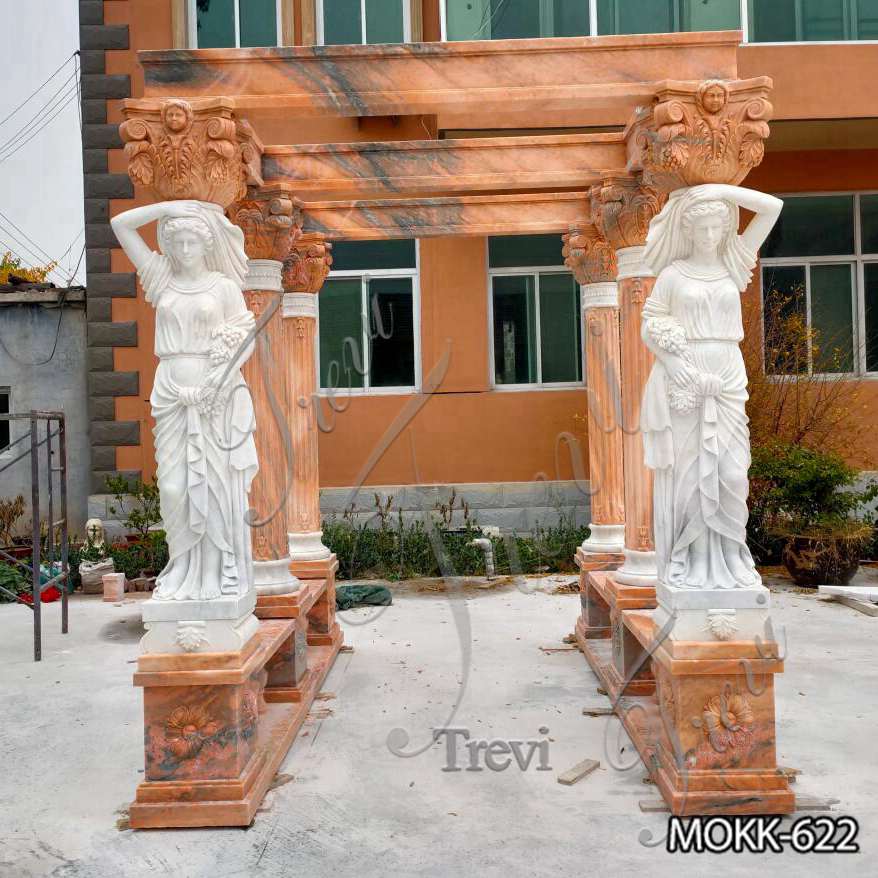 On the front of this rectangle red marble statuary gazebo, there are two exquisite female sculptures carved from white marble. In addition, the stigma of each marble pillar is the typical Corinthian Order, and is carved with high-quality red marble.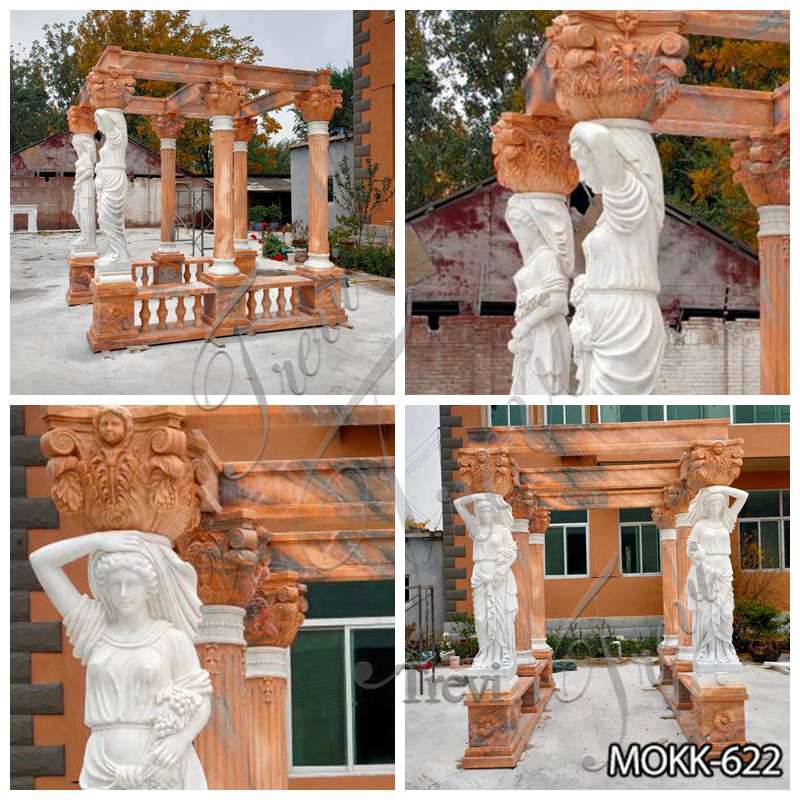 All carving details of this red marble statuary gazebo are hand-carved by our marble craftsmen. They have learned carving techniques since their childhood and have been engaged in marble carving for many years. They have rich carving experience and ensure to provide customers with high-quality carving works. Both the characters on the gazebo and other details are very vivid.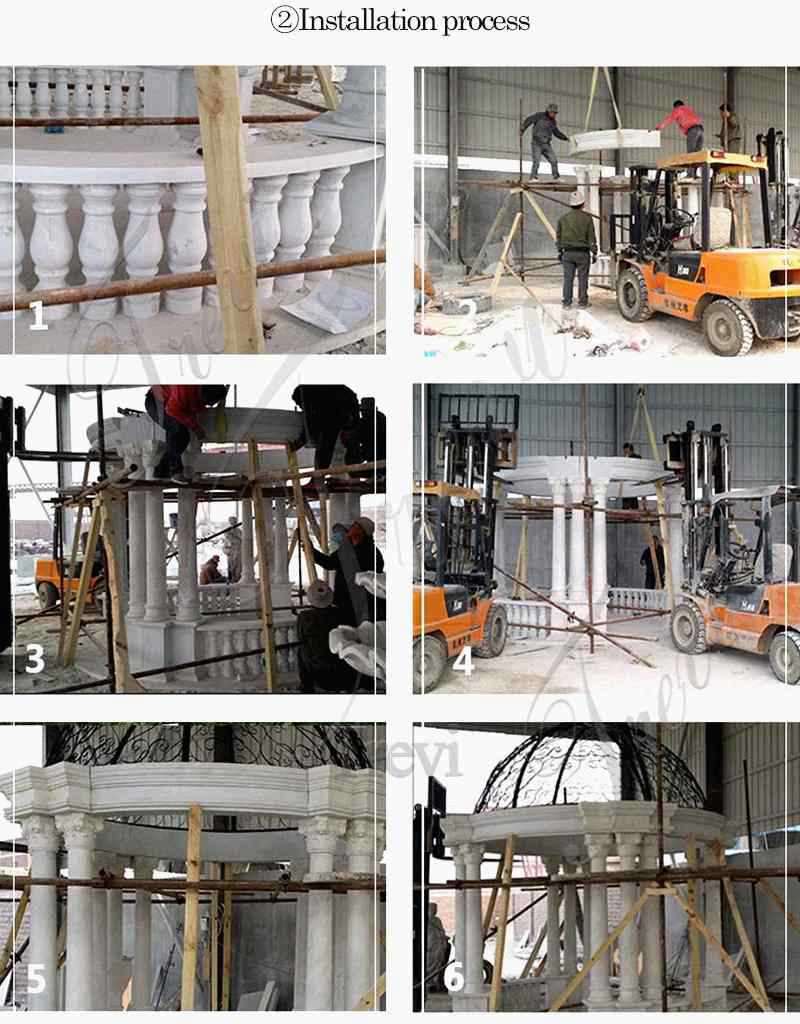 The Structure of Red Marble Statuary Gazebo:
This exquisite large marble gazebo is a rectangular design. It consists of four classic Roman columns and two marble figures columns. There is also the bench design under the gazebo. It is good for people to rest under the gazebo. Regarding the installation of the gazebo, we would provide you with detailed installation instructions to ensure that you could install it smoothly.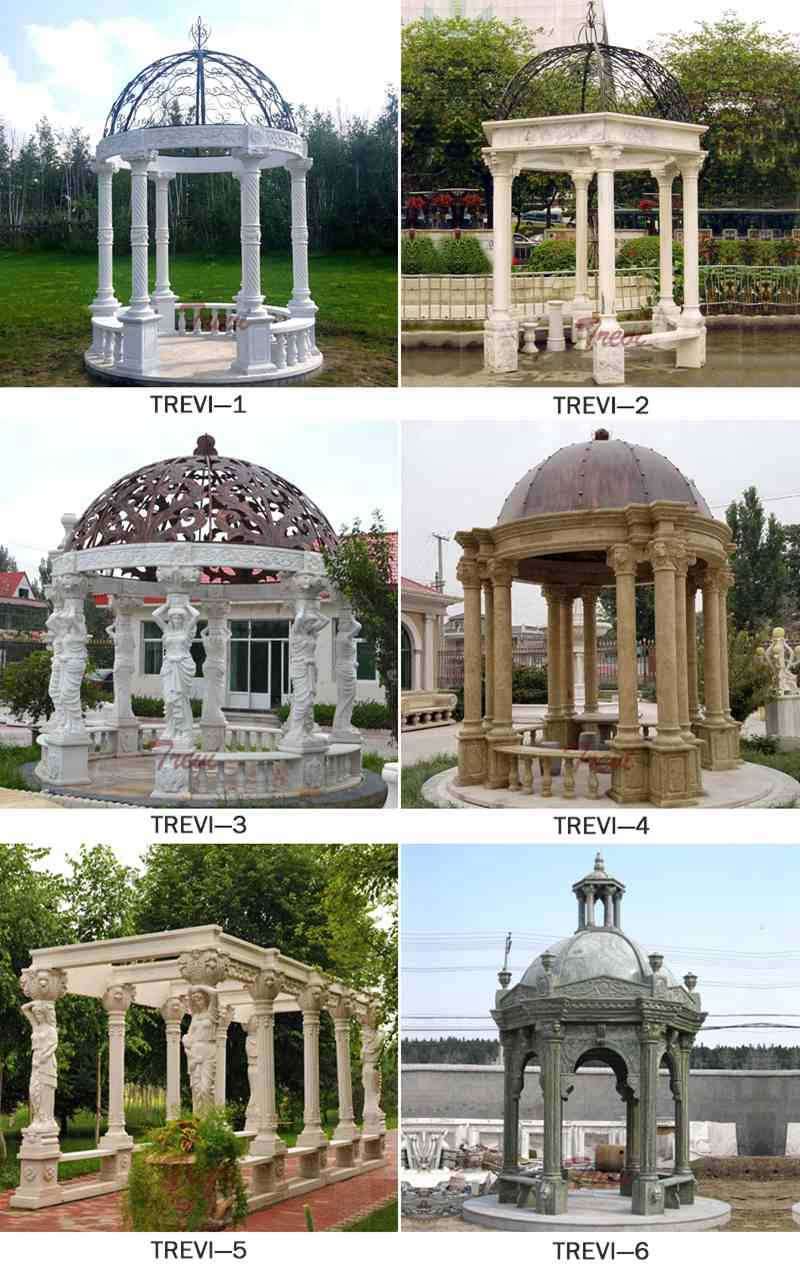 At Trevi Art Sculpture, our company is always committed to putting product quality and customer satisfaction in the first place, so you would definitely get high-quality marble statuary gazebo.