This Antique red marble large garden flower pots made of durable red marble, the color of the marble flowerpot will not be colored or painted and can last a lifetime.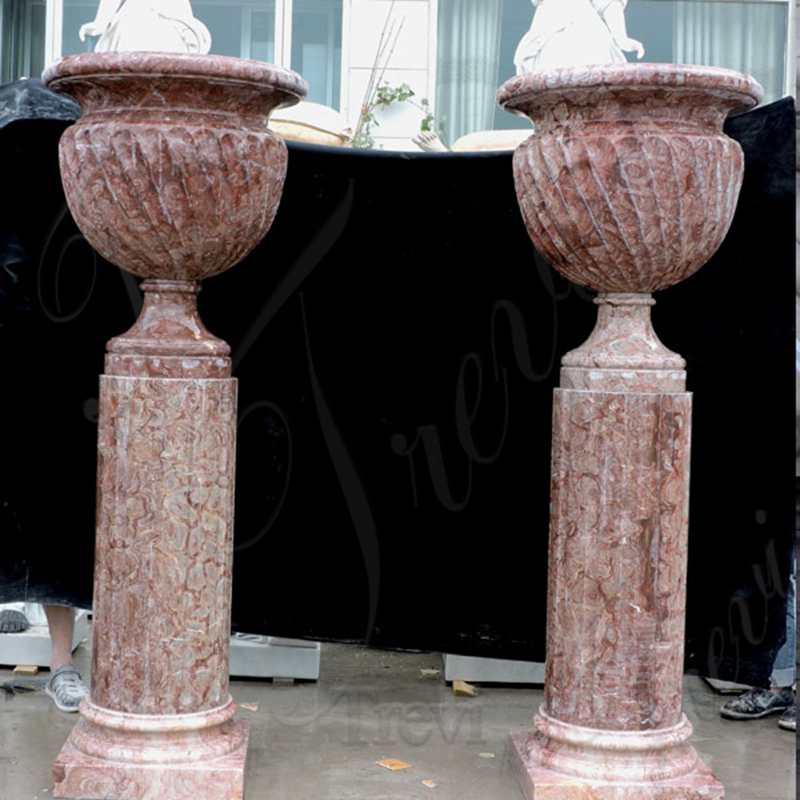 The height of this large marble flowerpot is 35 "without base, we offer custom design and size." The base can be made of rounded or square shapes, or other shapes you like.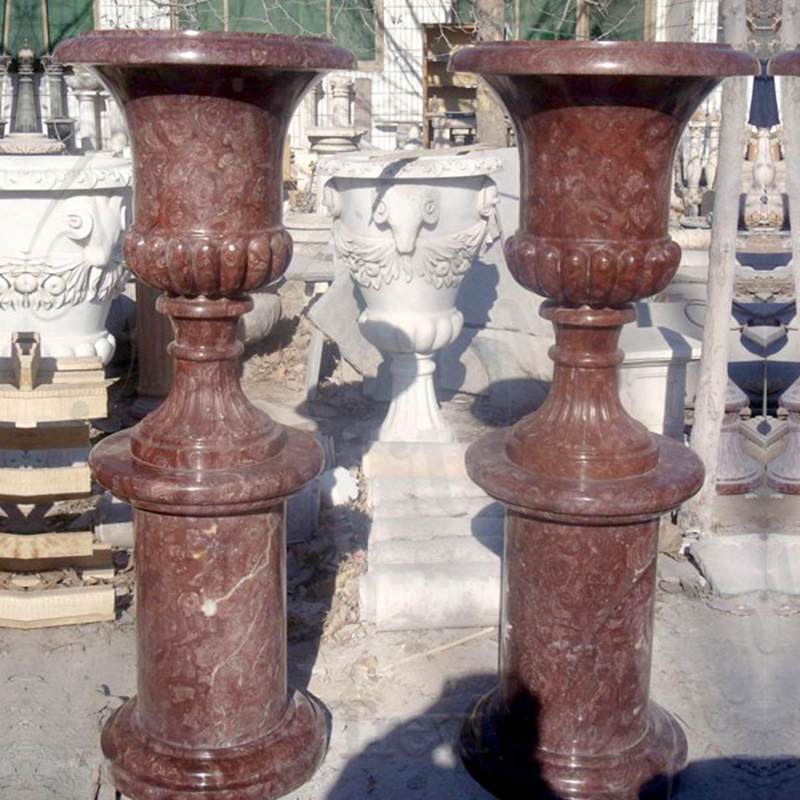 The surface of the red marble flowerpot can also carve out your favorite pictures, please feel free to contact us for your custom antique red marble garden pots into pairs. Tell you about the requirements of a large marble planter and we can help you do it!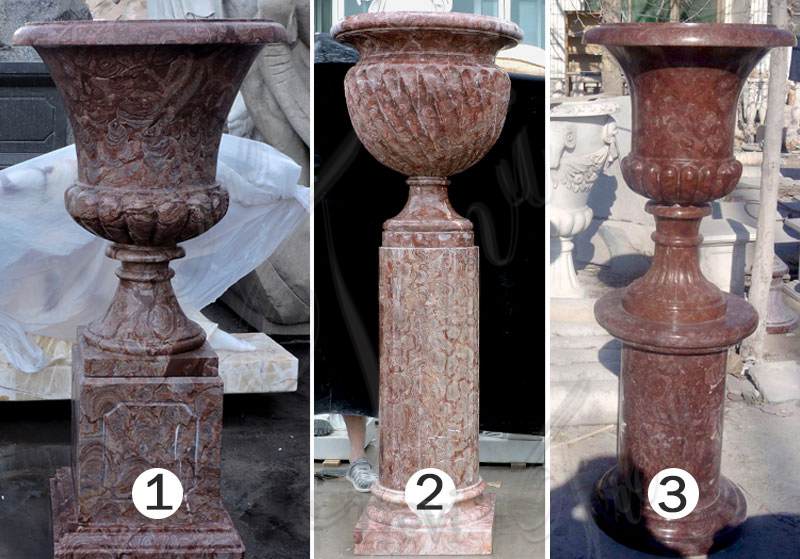 Make our Antique red marble large garden flower pots in pair to create a wonderful décor for your indoor home or outdoor and show your taste!