In the old greek and roman mythology,Psythe is the youngest and most beautiful dougter of a king.She is so beautiful that no words could be used to describe her beauty.
Venus, the goddess of beauty is jealous.She sent her son Cupit to punish Psyche, to let she fell in love with a monster.And the love  story of Cupit and Psyche begin.
Venus never thought Cupit would fell in love with Psyche at the first sight.He does not marry her with  a monster,he marry her himself beyound his mother.He told Psyche his love is true but she is allowed to see his face.
Psyche promise,and they live together happily for a while.Then Psyche is longly, her two sisters are invited to come to the palace to accompany with her.Bad things happen then, Psyche's sisters are jealoous with her.They incite Psyche to look  Cupit's face.Beacause they think he is monster.Psyche does it , one night after Cupit fell in sleep, she takes a lamp and see Cupit's face.He is not monster at all, he is so handsome that she is too excited to let the lamp drop and burn Cupit's wing.Cupit left angrily beacause Psyche betrays him.
Psyche is sad, she wants to applogize to Cupit and tell him she loves him.She asks each of the gods for help to let her see Cupit, but no god wants to help us.They do not dear to betray Venus.
Psyche has no other ways ,so she ask Venus to let her see Cupit.
WIll  Venus let  her see Cupit? No!She is requred to do the impossible finished stuffs.
Venes never thought she could finish all the three impossible things but Psyche is so lucy, with help from ants,reed and eagle,she finish all the things Venus required.
Will Venus let her see Cupit ?Of couse ,no.
Venus gives her an empty box and requires Psyche to bring her the magic madicine which is enough to make up for the loss of beauty in the day from queen in hades,
The queen tell Psyche never open the box,but Psyche could not help herself wondering what will the magic madicine would be, she open the box.Does she see the magic madicine to make up for loss of beauty?
No! She fells down and asleep as a dead.It is not magic madicine to make up loss of beauty at all.It is poison makes people sleep forever.
Poor Psyche!Venus never want to help her to let her meet Cupit!
After Cupit cured, he could not stop to miss Psyche,he decides to meet Psyche and when he find her he cures Psyche with a kiss.Psyche wake up from the kiss.
Antonio Canova sculpts sculptures based on this m0ment, the name of sculpture is Psyche revived by Cupit's Kiss,very famous and popular.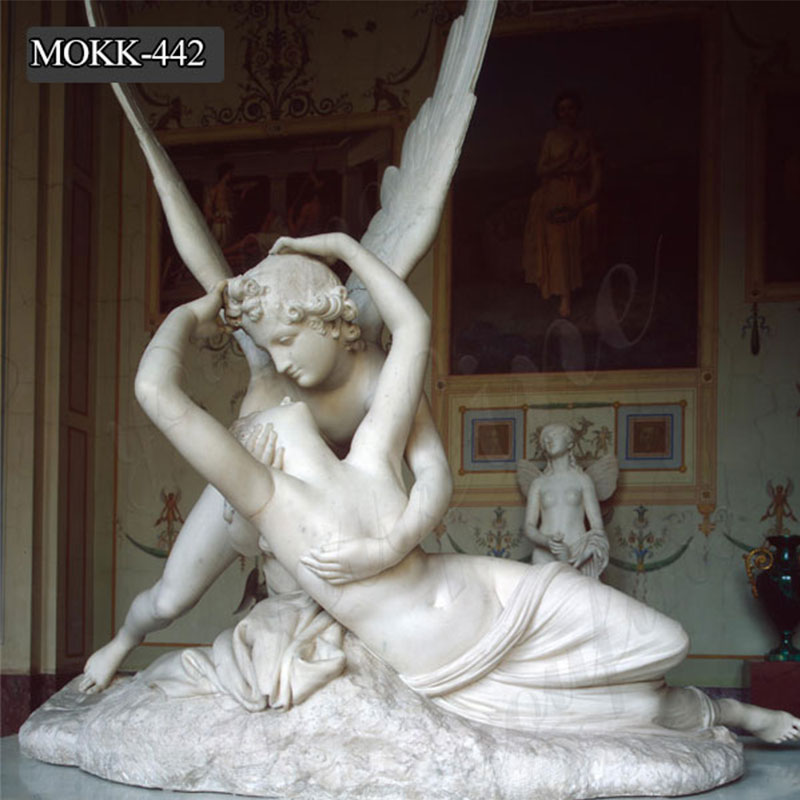 Then they are reconciled.
As Psyche is people , not live long as god, Cupit ask his father to make Psyche god and allowed.
Finially Cupit and Psyche live together happily.
The end.