This Round Gazebo Marble Statue Pavilion is usually consist of six marble columns that carved with female statues, a floor, beam, base and between each marble pillar with the seat. At TREVI Art Sculpture, we would use grade natural marble materials to make this marble pavilions, if you do not like this marble materials on the picture, we could choose another marble colors for you. As for the iron dome, you could also choose to add an iron dome or not add it, we have different design styles you could choose, and paint the color you wanted.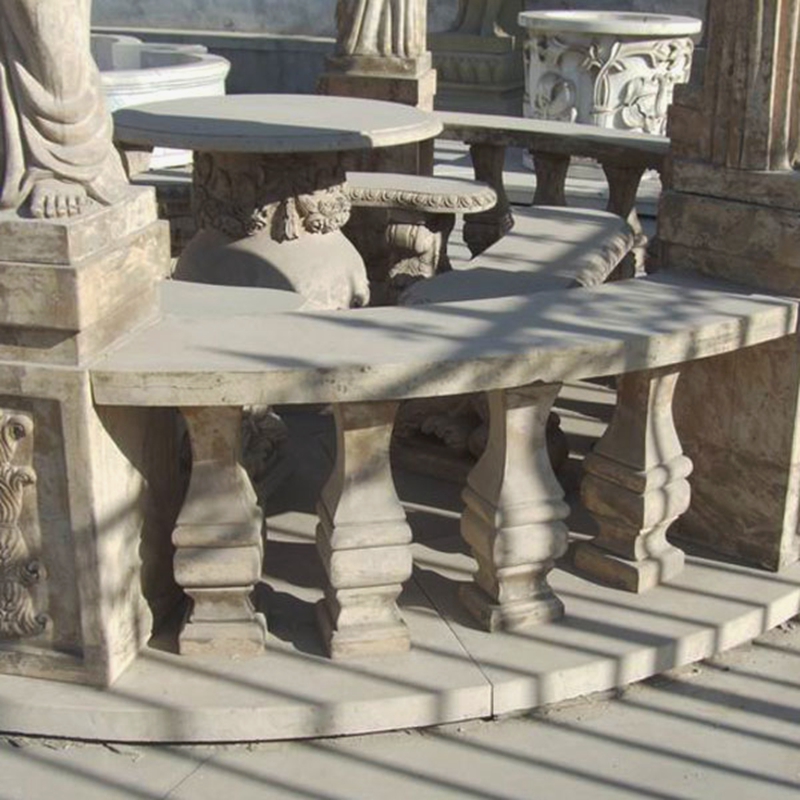 If you feel tired when you are taking a walk in your home garden at your house or in a outdoor park, you would be very happy then a very beautiful marble gazebo suddenly appear in front of you sight. Sitting under down this outdoor marble simple gazebo and enjoying the breeze and the scenery in front of you, the soul would be a lot of satisfaction suddenly.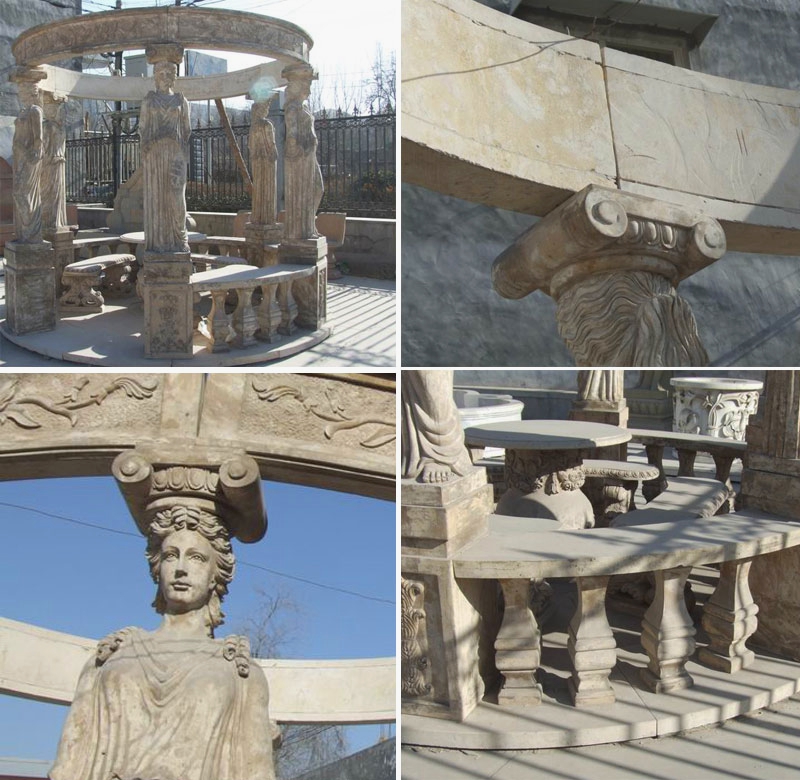 Imagine that you have a fascinating structure of gorgeous marble in your backyard. This Round Gazebo Marble Statue Pavilion with female would last many generations and is the perfect focal point for any home or region. The beautiful dome is supported by art-built marble columns with pure hand carved female statues, creating an amazing marble pavilion that would give your lawn a very elegant look.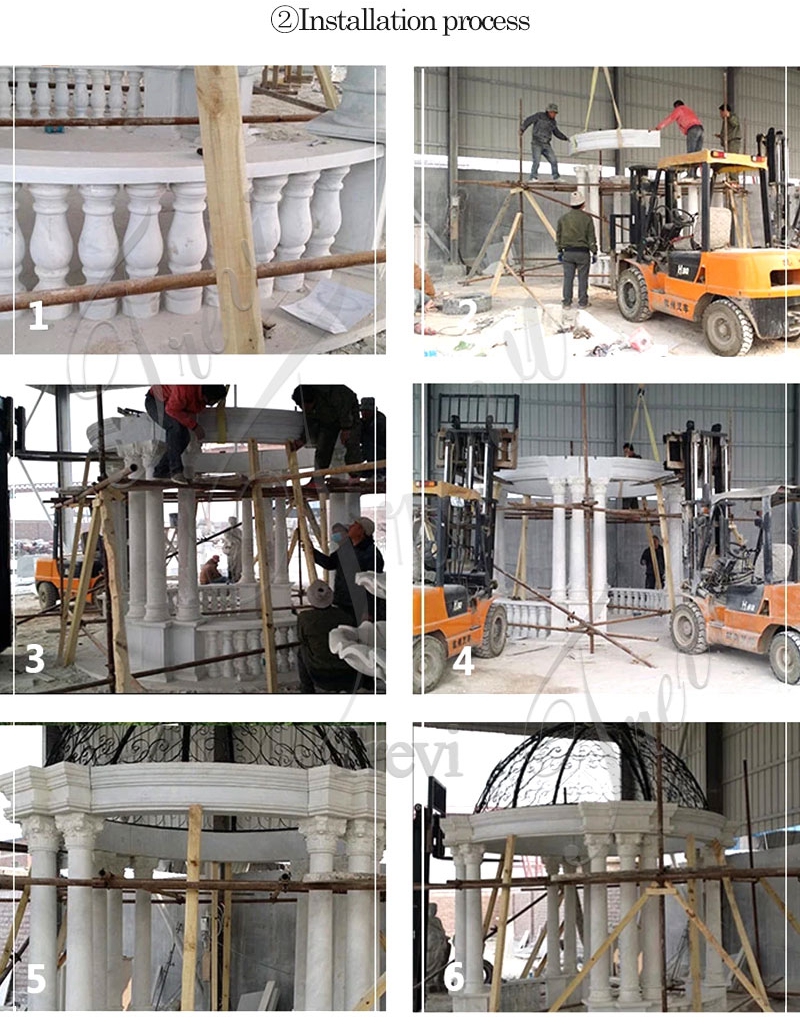 The Advantage of Our Factory:
Here at Trevi Art Sculpture, we are the leading manufacturer of different marble gazebos and other marble products and our factory is located in Quyang country, which is be called the famous hometown of sculpture. So whether you are buying a simple marble pillar gazebo, a complex carved figure column marble gazebo, or an animal marble gazebo for your backyard or flowerbed, you are sure to find exactly what you are looking for here.
Whether you choose from classic or modern marble pavilions. Trevi Art Sculpture would customize your Round Gazebo Marble Statue Pavilion to any size, color and design. Please contact us quickly to get the detail size and price information.