The elegance and versatility of marble materials have inspired talented artists to create mesmerizing modern statues. In this blog, we'll explore the six most amazing marble modern statues. They are exceptional works of art that redefine our perception of beauty and design. Each piece showcases the mastery of talented artists who push the boundaries of creativity and craftsmanship. Prepare to be captivated by these extraordinary marble masterpieces!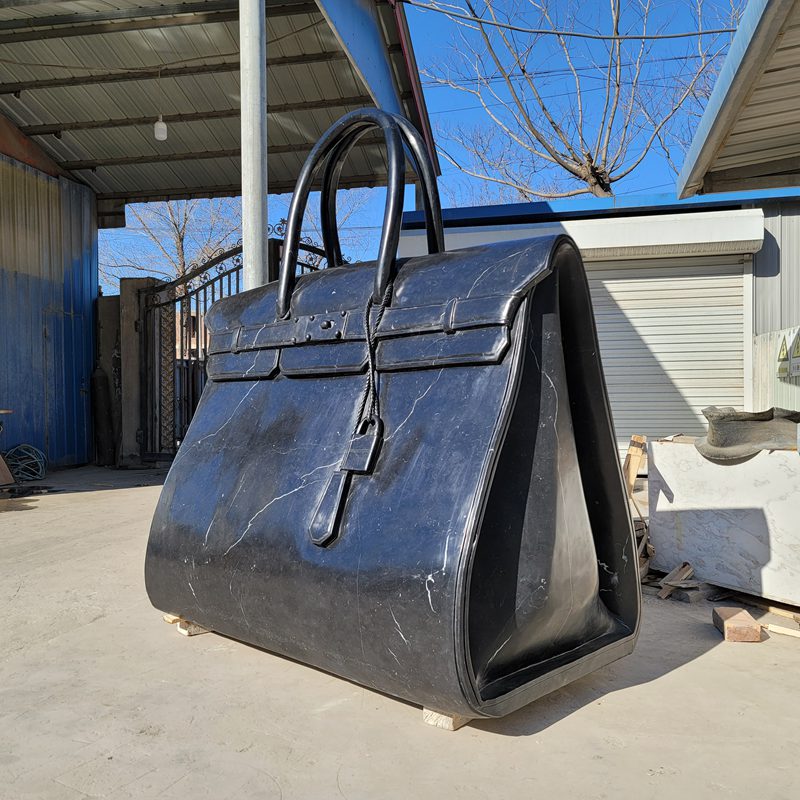 1. Marble Car Statue
The original of this marble Cadillac sculpture was made by Roland Baladi in Italy. The use of Carrara marble makes the entire marble car statue more expensive. The sculptor has superb carving skills, and the overall restoration of the model is extremely realistic. Especially the handling of small parts is perfect. You will be amazed when you see the whole sculpture in person and know that it is a marble car statue carved out of marble.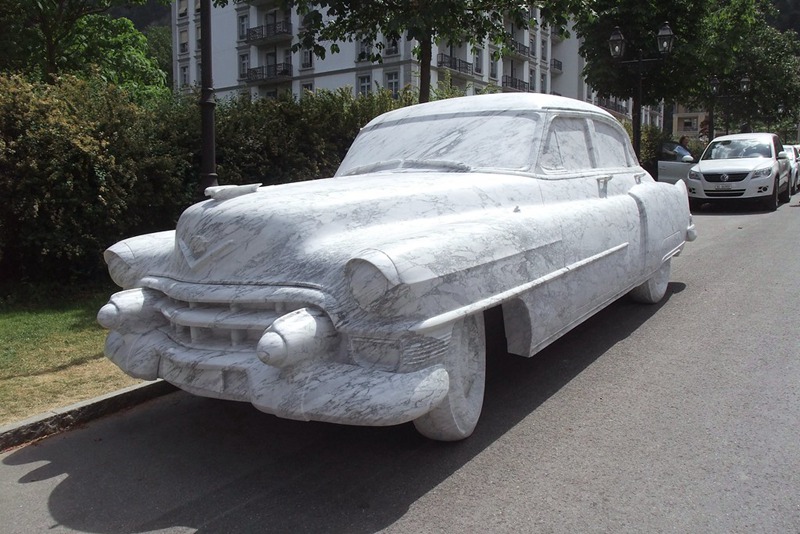 2. Marble Handbag Statue
A fascinating blend of artistry and whimsy, the Marble Handbag Statue stands as a captivating symbol of contemporary culture and timeless elegance. Carved meticulously from pristine marble, this enchanting sculpture depicts a meticulously crafted handbag, exuding an air of sophistication and allure. Its smooth, polished surface showcases the inherent beauty of the stone, while intricate details bring the handbag to life, from the delicate stitching to the elegant clasp. Whether viewed as a striking piece of decorative art or a playful commentary on society's fascination with fashion, the Marble Handbag Statue effortlessly captures attention and sparks conversation. It is a testament to the power of art to transcend its medium and provoke thought in unexpected ways.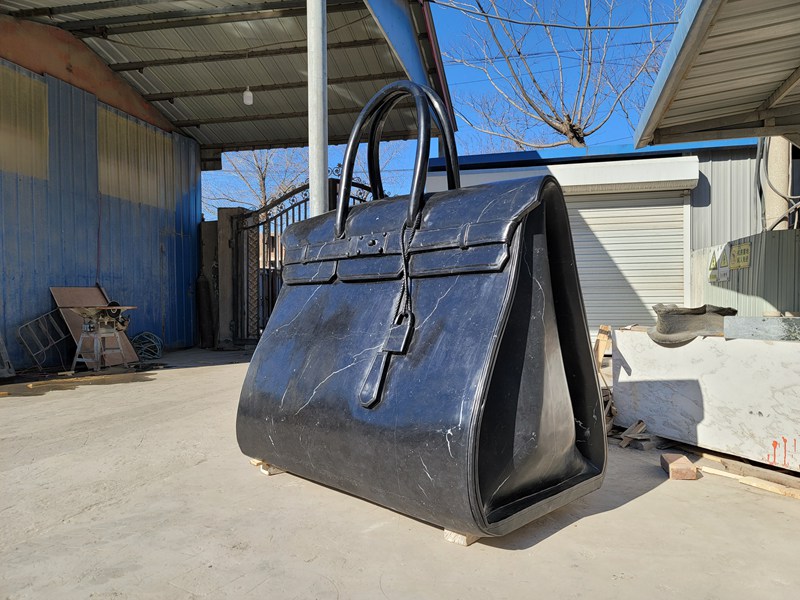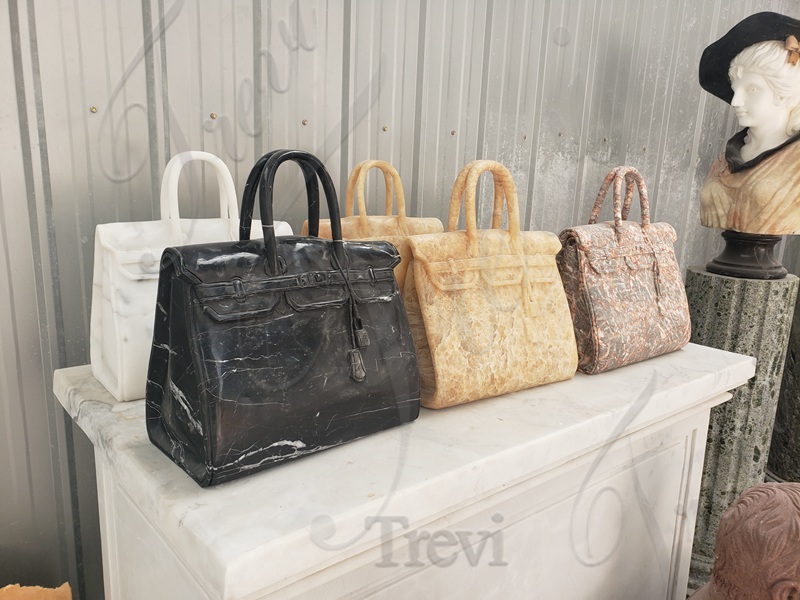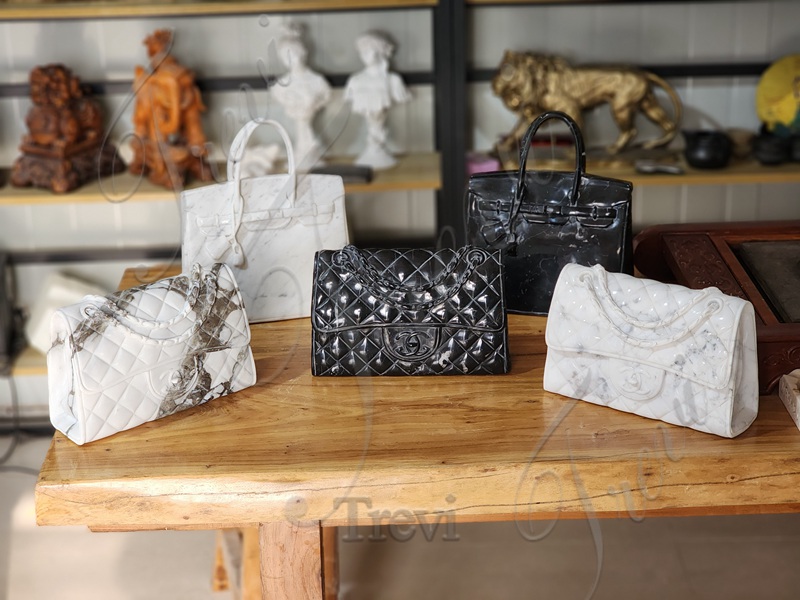 3. Marble Skull Toilet
The skull-shaped marble toilet is a truly unique and striking piece of design that captivates with its macabre elegance. Crafted from exquisite white marble, this toilet features a meticulously sculpted skull shape that imbues it with an air of mystique and unconventional charm. The smooth surface and intricate details of the skull create a visually stunning centerpiece, making it a conversation starter in any bathroom. This avant-garde toilet combines artistry and functionality, as it seamlessly merges the practicality of a toilet with the aesthetic appeal of a work of art. Its distinctive form challenges traditional notions of bathroom fixtures, inviting users to embrace creativity and individuality in their interior design choices. The skull-shaped marble toilet is a testament to the boundless possibilities of design and a testament to the power of imagination in transforming everyday objects into extraordinary pieces of art.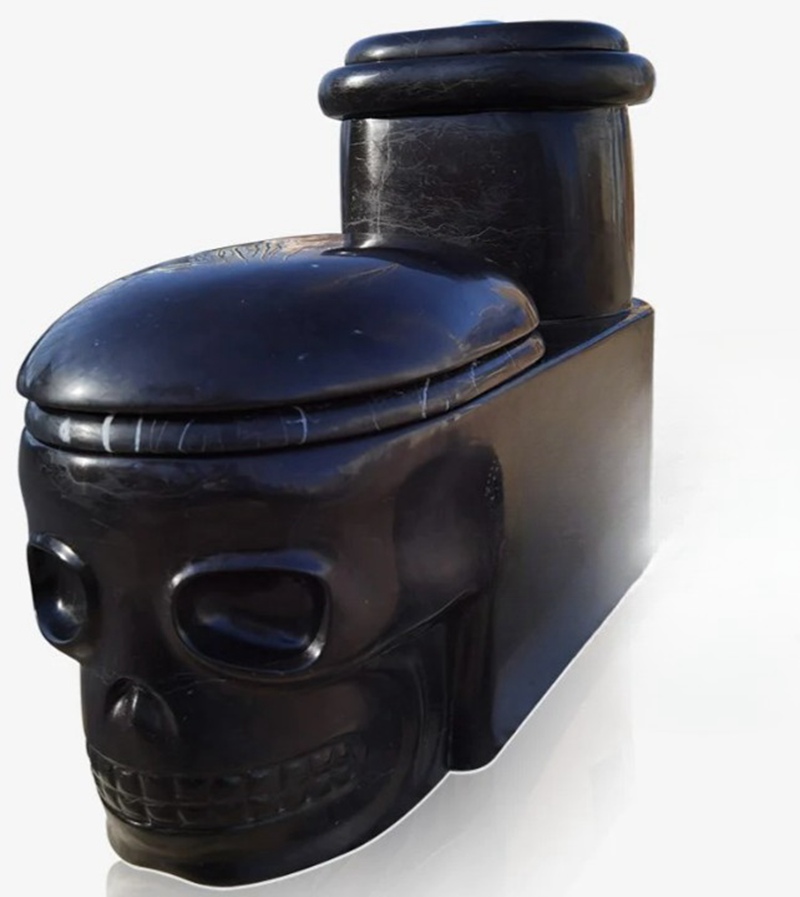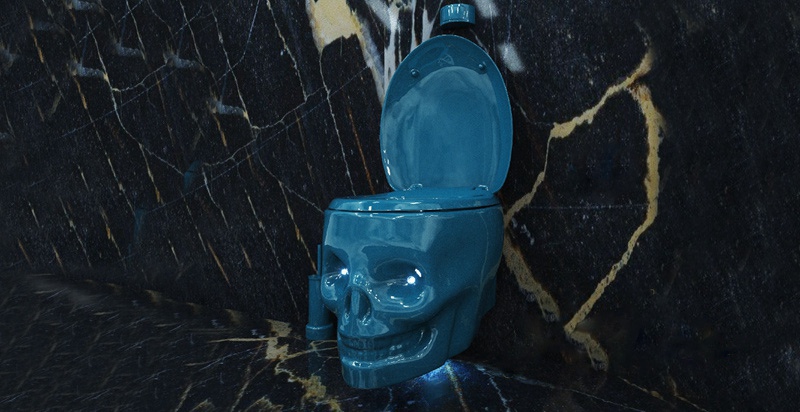 4. Marble Tire Statue
The Marble Tire Statue stands as a testament to the convergence of art and innovation, captivating viewers with its unique and unexpected form. Crafted from pristine white marble, this extraordinary statue reimagines a common object—the tire—into a captivating work of art. The skillful craftsmanship brings the tire to life in a way that defies expectations, with intricate details capturing the texture and patterns of the tire's tread. The statue's monumental presence commands attention, inviting contemplation and reflection on the intersection of industry and aesthetics. As a symbol of the modern age, this marble masterpiece invites viewers to ponder the transformative power of everyday objects when placed in a new context. The Marble Tire Statue challenges traditional notions of sculpture, reminding us that beauty and artistic expression can be found in even the most unexpected places.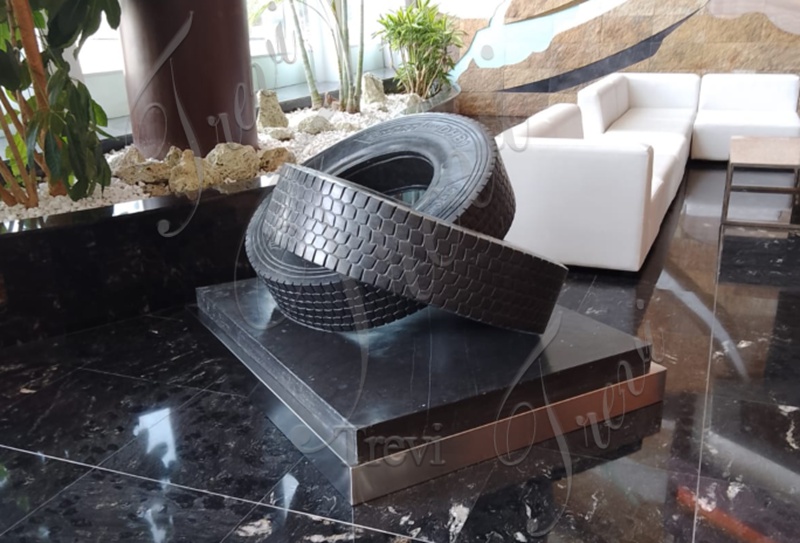 5. Marble Pillow Statue
Håkon Anton Fagerås, the Norwegian artist renowned for his exceptional talent, possesses a unique artistic vision that defies convention. With remarkable skill and precision, Fagerås expertly sculpts "plush" pillows from blocks of pristine white marble. The juxtaposition of the softness and comfort associated with plush pillows against the rigid and enduring nature of marble creates a captivating contrast that challenges our perceptions of materiality and texture. Fagerås's mastery lies not only in his ability to mimic the gentle folds and contours of real pillows but also in his ability to evoke a tactile response from viewers who are drawn to reach out and touch his sculptures. Through his art, Fagerås invites us to question our assumptions about form and material, pushing the boundaries of what is possible in the realm of sculpture. His remarkable talent and innovative approach make Håkon Anton Fagerås a true trailblazer in the world of contemporary art.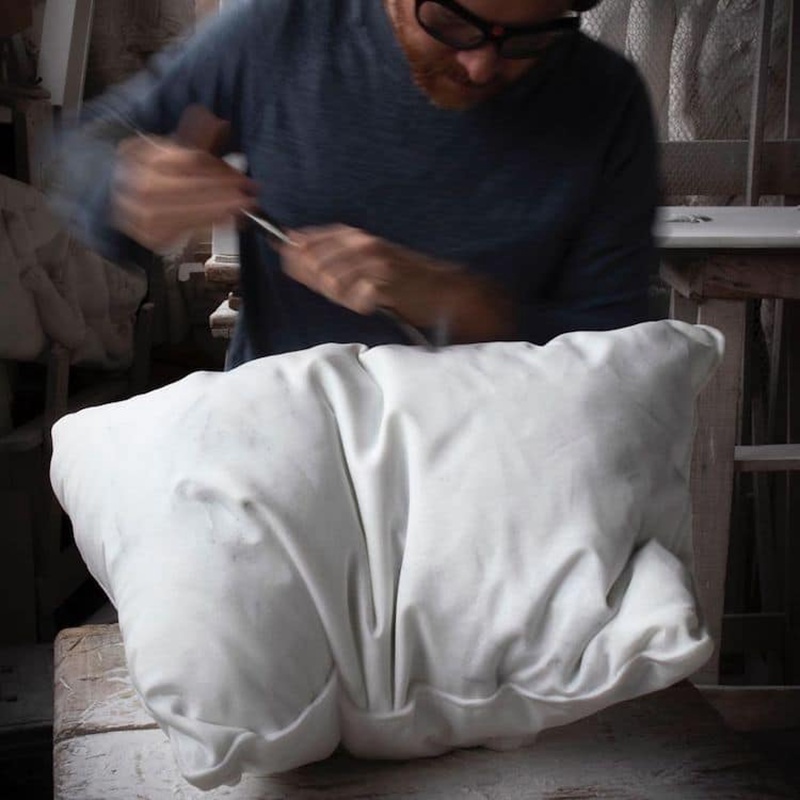 6. Marble Shoes
The marble shoes stand as a mesmerizing fusion of elegance and audacity, capturing the imagination with their captivating beauty. These extraordinary footwear pieces defy expectations, transcending the boundaries of traditional shoe design. Each intricate detail, meticulously carved with skill and precision, showcases the seamless melding of artistry and craftsmanship. The marble shoes, while devoid of functionality, possess an undeniable allure that draws the eye and ignites the imagination. They embody the delicate balance between strength and delicacy, showcasing the enduring nature of marble juxtaposed with the fragile grace of footwear. These remarkable sculptures challenge our perceptions of fashion and push the boundaries of what is considered wearable art. The marble shoes invite us to reflect on the intersection of aesthetics and functionality, urging us to appreciate the transformative power of art in reimagining everyday objects.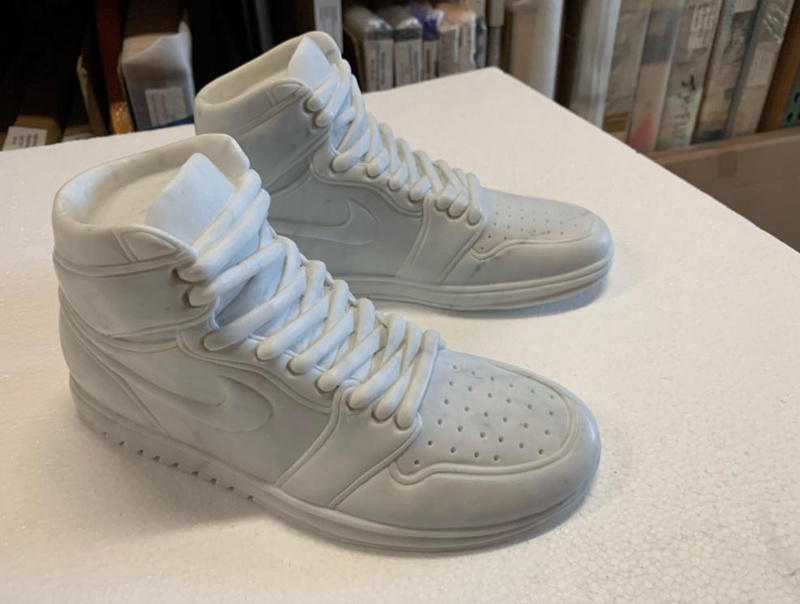 These are stunning contemporary marble sculptures. They perfectly interpret the perfect combination of carving technology and people's innovative imagination and are loved by contemporary people. Moreover, these modern marble sculptures are highly customizable and can meet your unconstrained design ideas. If you want to buy such highly creative marble statues for sale, please feel free to contact us.