Venus Garden Statue Introduction:
Trevi marble Venus garden statue is very beautiful. Our artists use pure hand-carving. According to legend, Venus rose from the sea, so her image is often standing on the shell. You could clearly see that Venus' hair is very flowing, just like the real thing. Also, her skin is so smooth. This beautiful Venus statue is a manor decoration art that you should not miss.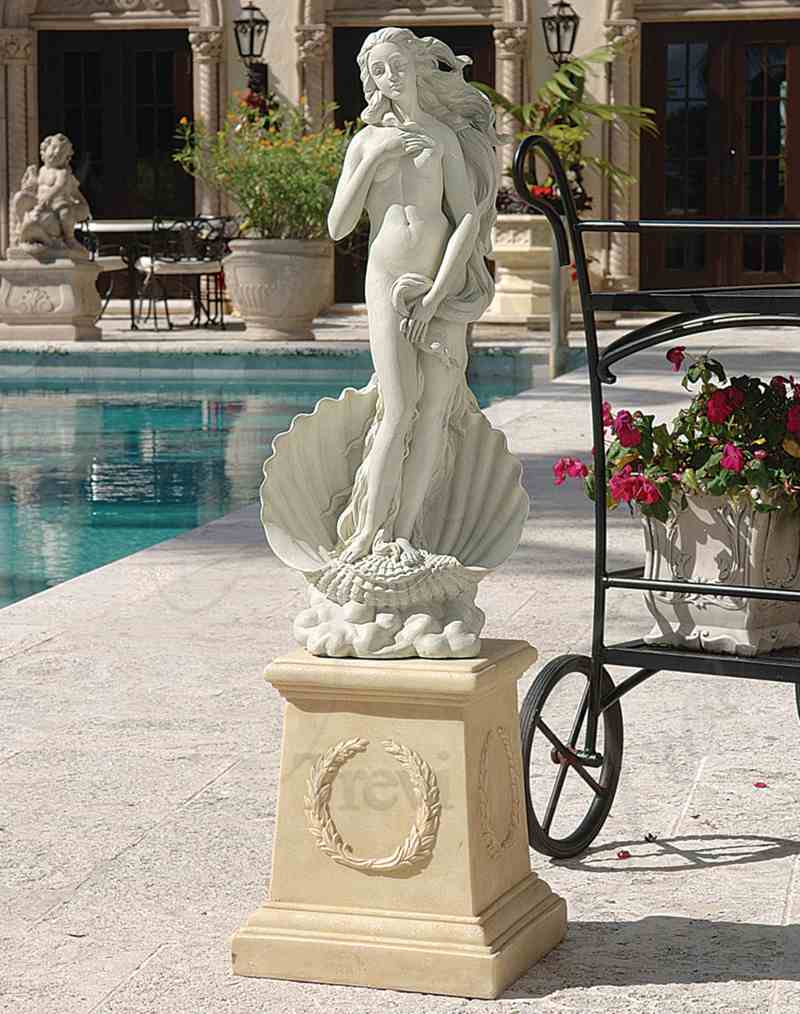 The Legend and Origin of Venus:
It is said that at the beginning of the world, the goddess Gaia, who ruled the earth, and Uranus, who ruled the sky, gave birth to a group of giants. Later, their husband and wife turned against each other, and Gaia ordered her youngest son Cronus to cut off his father's penis with a sickle and throw it into the sea. The phallus merged with the sea to create a bubble, and Venus was born. "Venus" in Greek means foam, and Venus also gave birth to a pair of children, Cupid, and Ilos.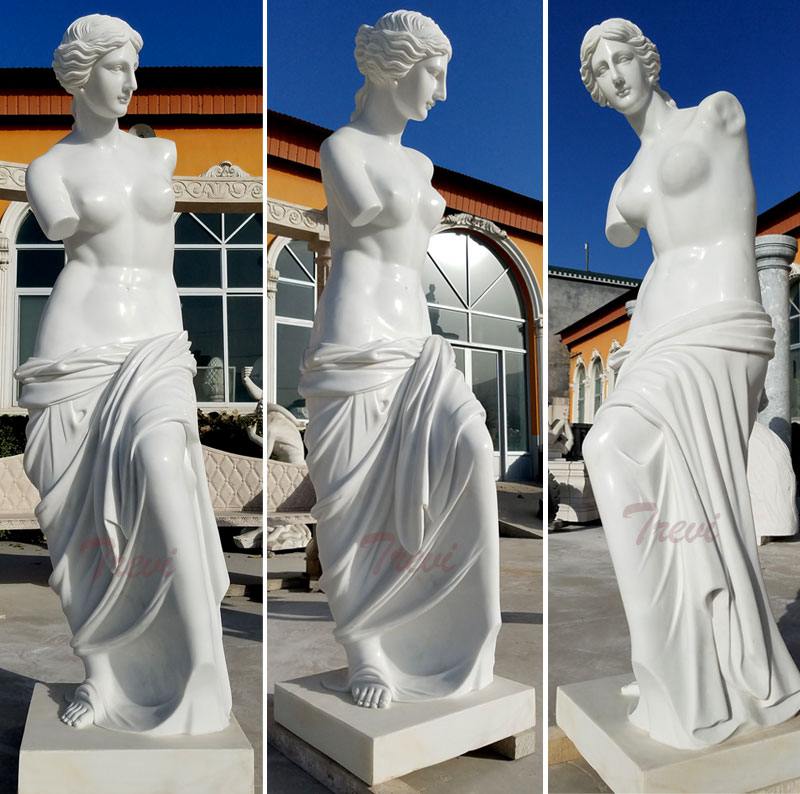 Venus was originally a native Italian goddess. Her name may be synonymous with greens. Originally she was a kind of orchard elf, making the orchard a bountiful harvest. Orchard workers take a holiday during the celebration of Venaria. Her Roman alias Murtheia, perhaps derived from the Latin for mountain peach or guava tree, represents her status as the goddess of the orchard. At the same time, she was also the personification of "God's grace" at first.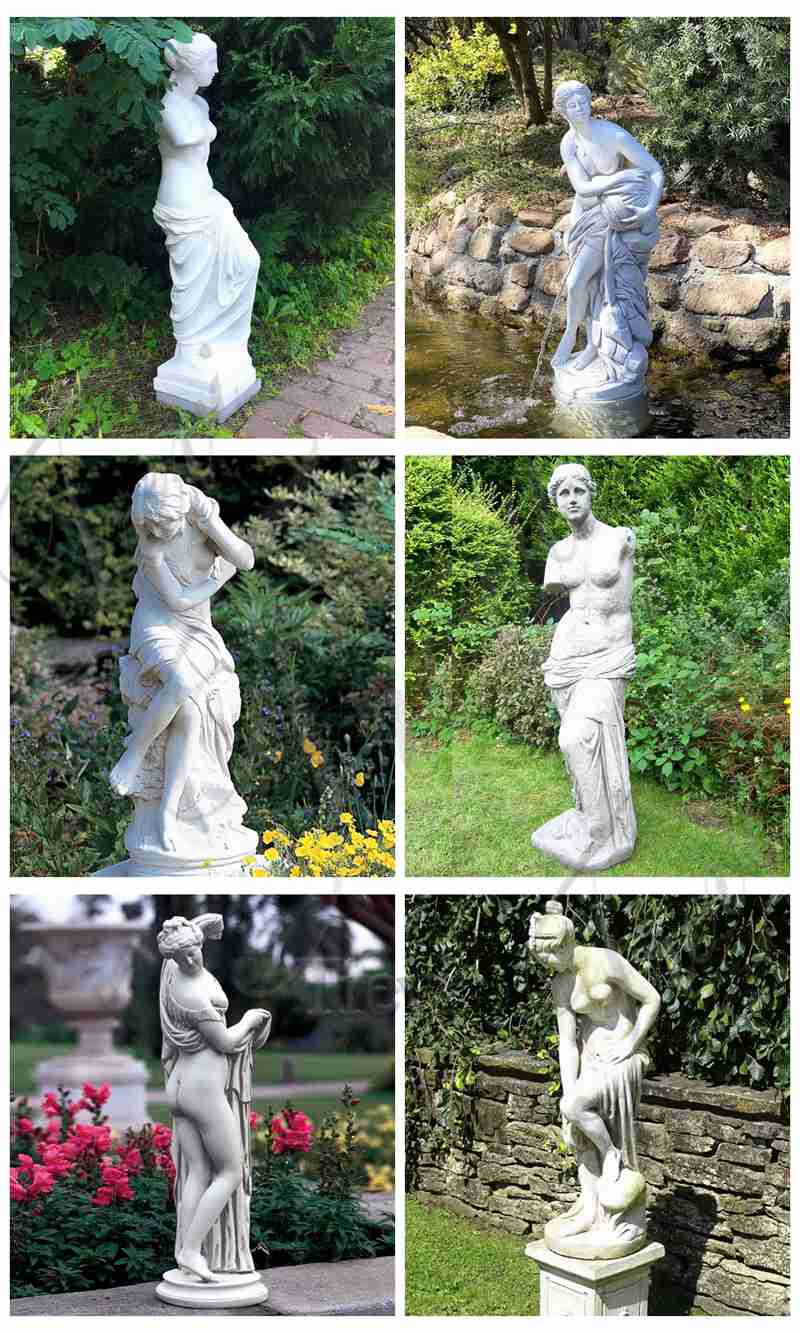 Reasons for the Broken Arm of Venus Sculpture:
Venus was dug up in the spring of 1820 by the Greek Milo peasant Iolkos. At the time of the excavation, Venus had his right arm drooping, holding the quilt in his hand, and his left upper arm stretched over his head, holding an apple. Louis-Brest, the French consul in Milo at the time, learned of the incident and rushed to the residence of Iolcos, expressing that he would buy the statue at a high price, and obtained the consent of Iolcos.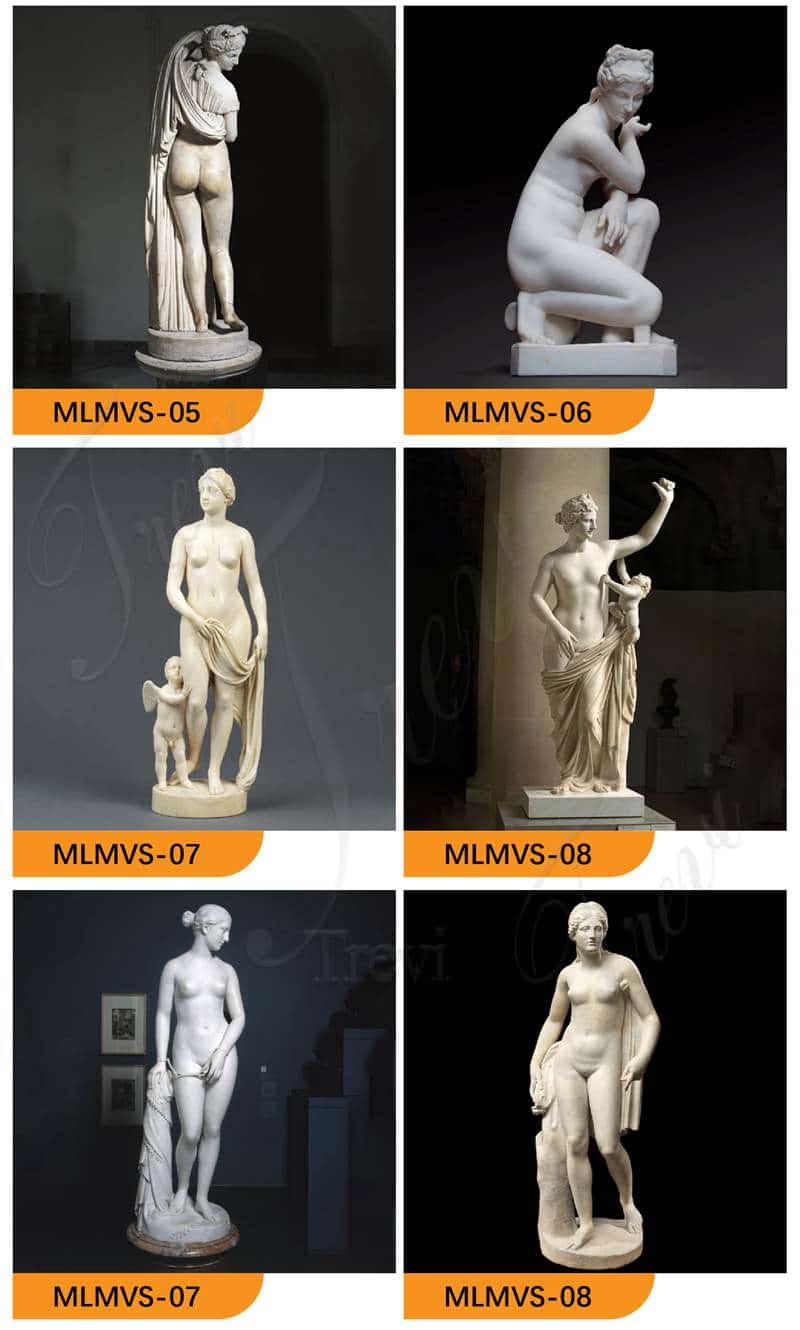 But because there was not enough cash on hand, he had to send someone to Constantinople overnight to report to the French ambassador. After listening to the report, the ambassador immediately ordered the secretary to bring a huge sum of money to buy the goddess statue. However, the peasant Iolkos had sold the statue to a Greek merchant by this time, and it had been shipped out. Guville immediately decided to intercept by force. After the United Kingdom learned the news, it also sent ships to fight for it, and the two sides launched a fierce battle. However, the arms of the sculpture were unfortunately broken during the melee. Since then, Venus has become a goddess with a broken arm.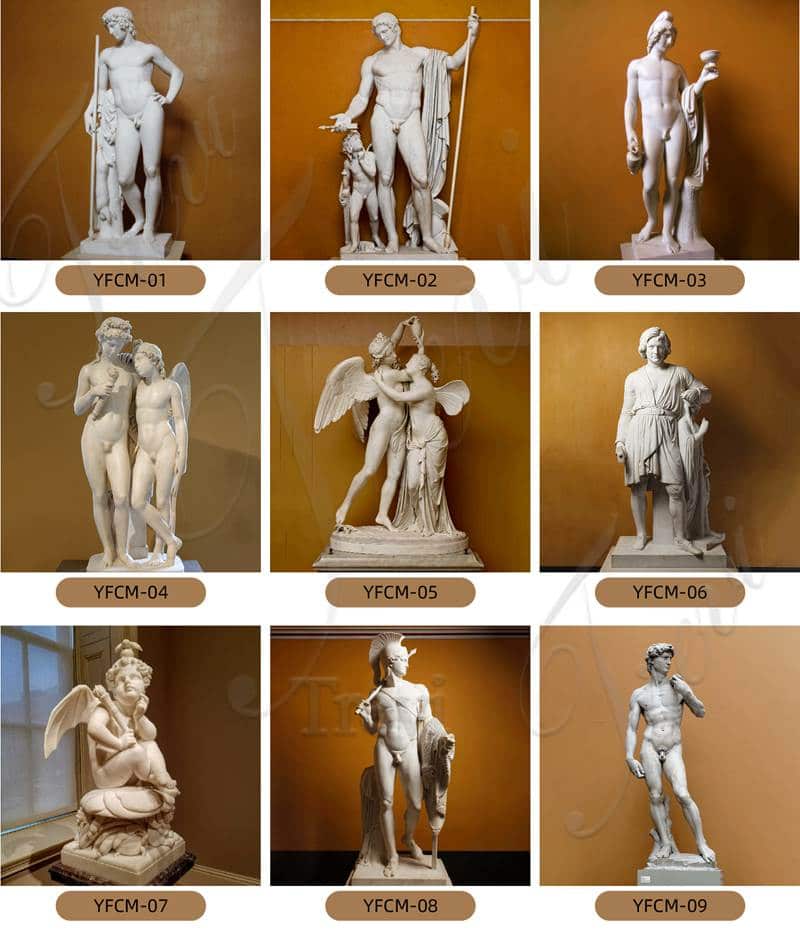 Trevi would use high-quality marble to carve the ancient venus statue. If you like this sculpture, please contact us immediately. Trevi has many goddesses Venus statues for you to choose from.