This is a large black marble handbag sculpture. The whole handbag sculpture looks realistic as if a real handbag is displayed in front of us. Some natural veins can also be seen on the marble handbag sculpture. These beautiful and natural veins are not found in artificial marble. When you buy one of these tote bag sculptures and place them in your home as a decoration, it will definitely shock every visitor and become a topic of conversation among you.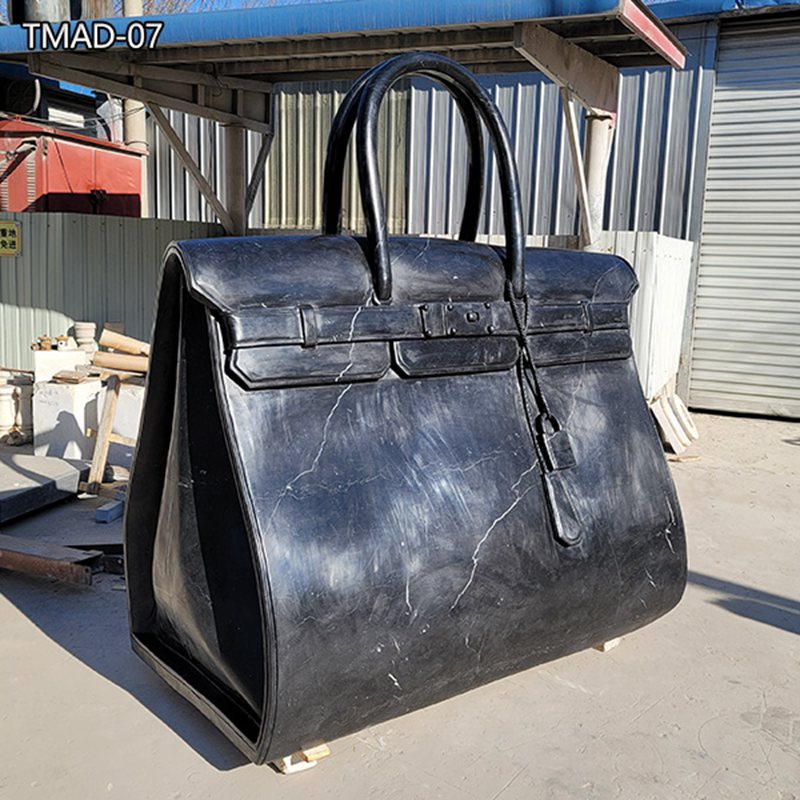 Natural Marble Material:
Our marble handbag sculptures are all carved from natural marble. Natural marble is a gift from nature, some with beautiful veins, these veins can play a very good decorative role. The use of natural marble makes these handbag sculptures look beautiful and noble, which is a good choice for home decoration.
Accept Customization:
The Trevi factory has excellent designers and highly skilled engravers who can meet all your reasonable customization needs. For example, if you want to engrave a unique logo on the marble handbag, other symbols, marks, etc. are all possible. Of course, if you want different designs, different sizes, and different colors of marble materials are all available. Everything we do is to serve every customer well.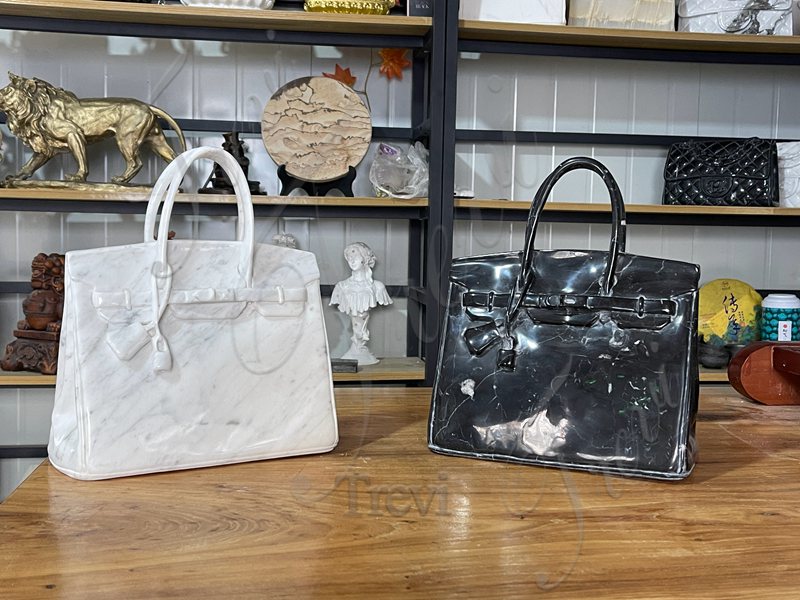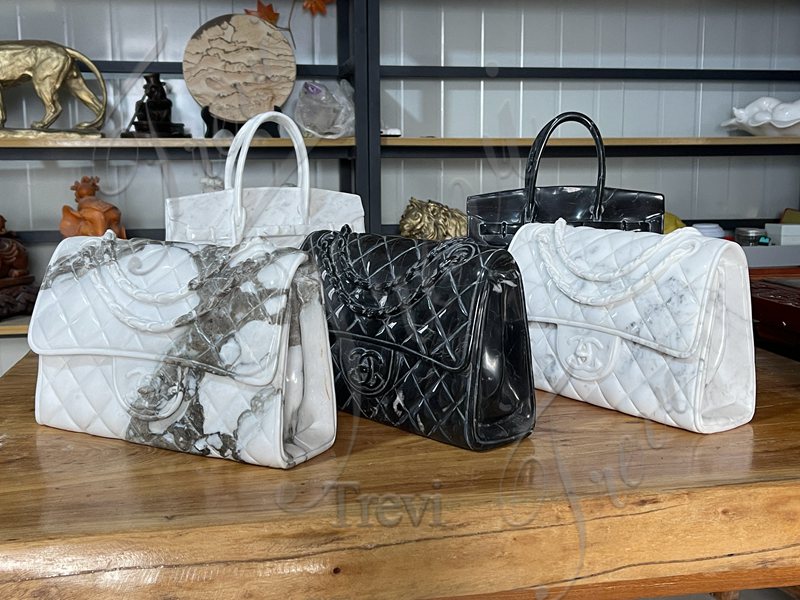 Strong Packing:
Our factory will pack the sculptures in strong wooden crates. This kind of wooden crate is specially made and has enough thickness to play a good role in external protection. In addition, we will also wrap several layers of thick and soft cotton on the surface of the sculpture to prevent possible scratches on the sculpture during transportation. These packaging measures have been verified by our more than ten years of practice, which can achieve a good packaging effect and ensure the safe arrival of your sculpture to the greatest extent.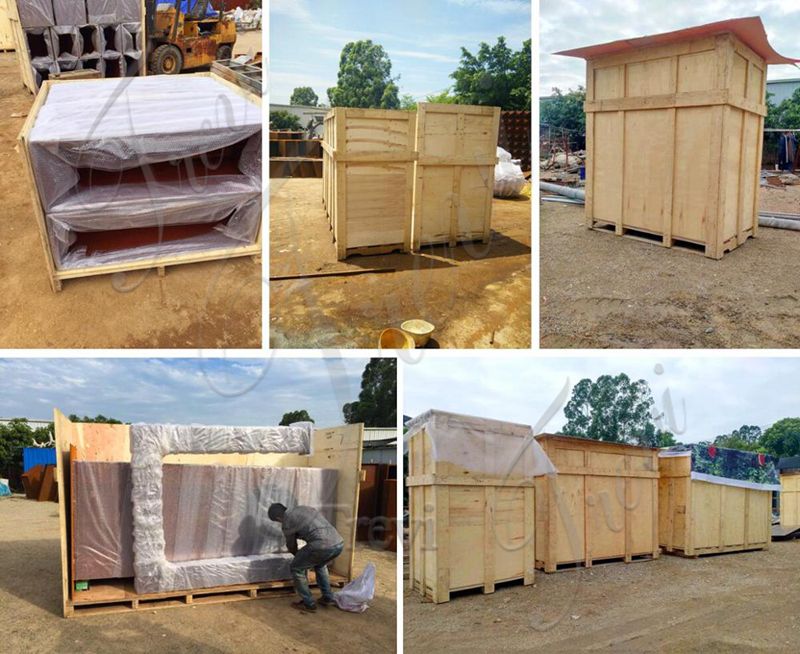 If you are interested in Trevi's marble bags for sale or want to customize a unique marble handbag, please feel free to contact us.