Marble Angel Description:
This beautiful white marble angel statue is the latest work of the Trevi factory artisans. We could see the angel's head raised slightly, her eyes closed as if sending a message to God. She has curly long hair and beautiful clothes. The veil-like costumes show off her graceful figure. We could see that the lifelike flowers are like a beautiful tiara in her hair. Such beautiful angel statues would become beautiful scenery no matter where they are placed in the home.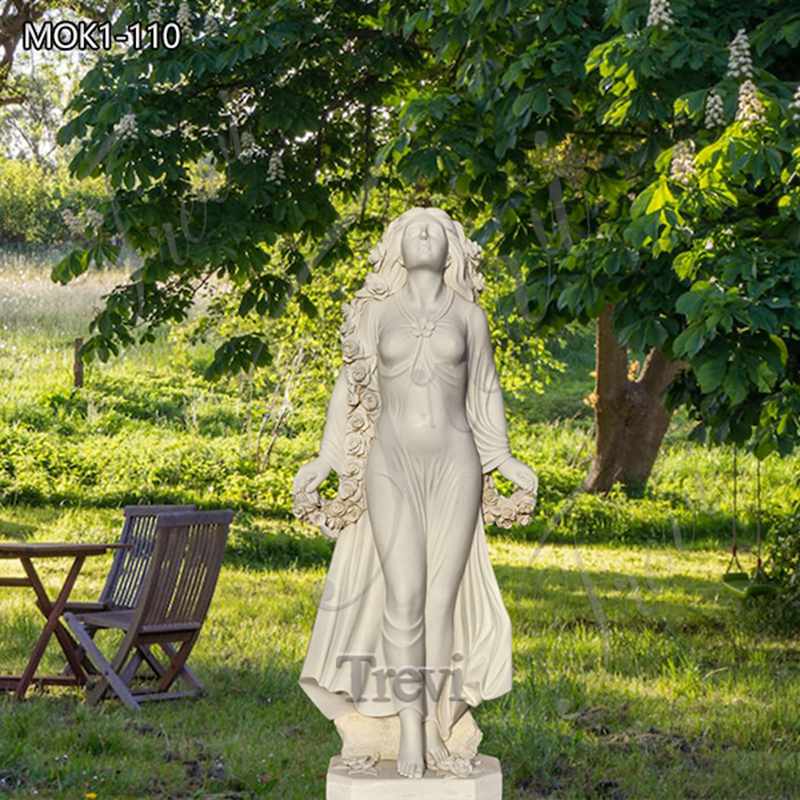 Finished Work Display:
The carving artisans in the Trevi factory have superb engraving skills, and they could perfectly restore the angels on the design draft. And every carving is very serious so that we could not see any flaws when we look closely. We could see that the hair of the angel carved by our artisan sculptor is distinct, and the flower decoration on the hair is also carved very realistically. This work is quite literally a work of art.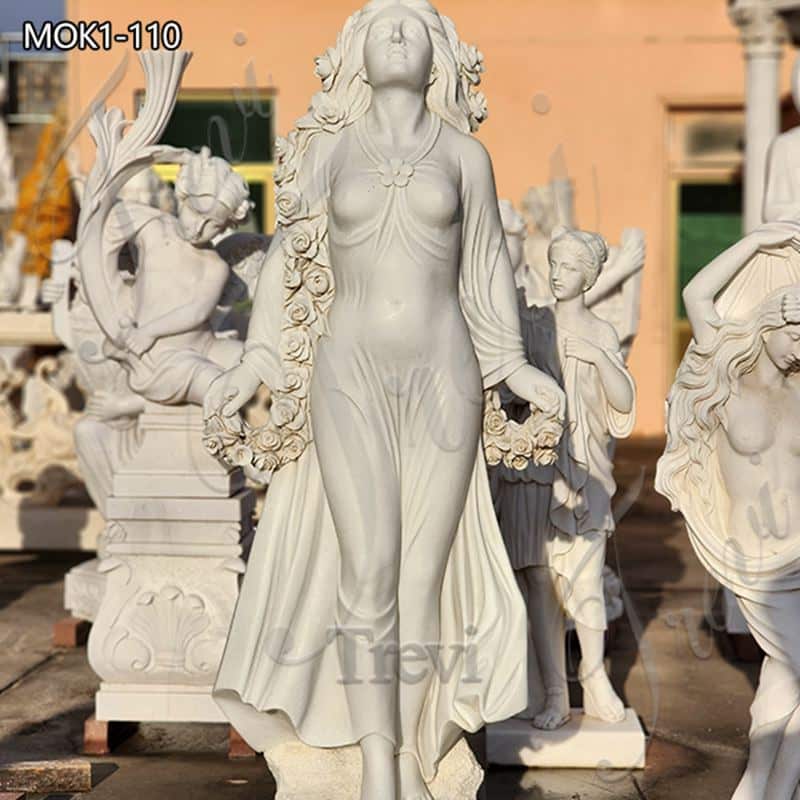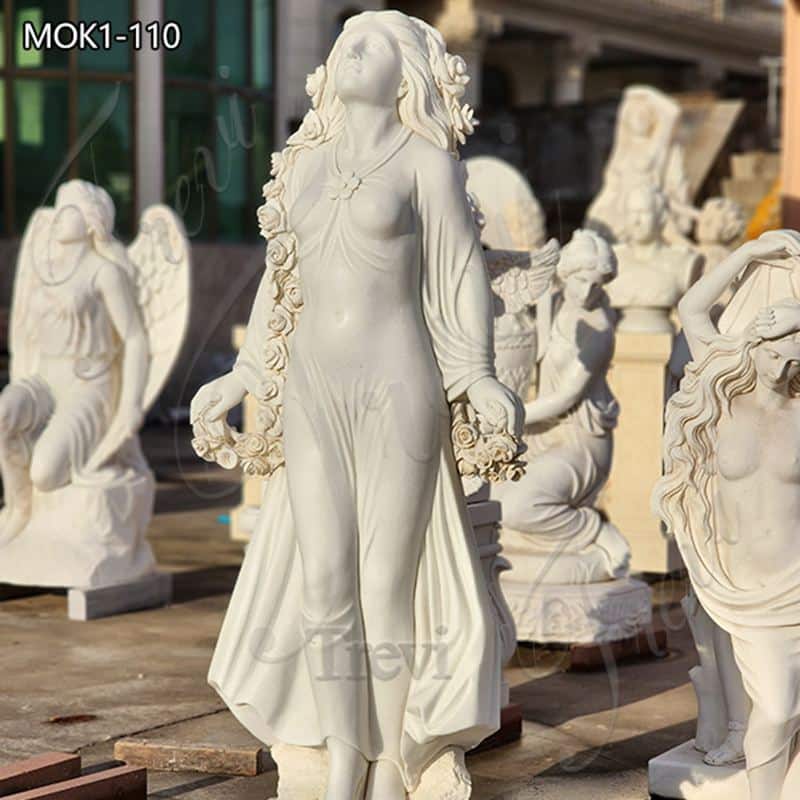 More Angel Statues:
Trevi has produced angel statues for garden in various themes and styles. For example, marble cherub statues, marble trumpet-blowing angel statues, marble flying angel statues, marble kneeling angel statues, marble guardian angel statues, etc. Of course, the size, posture, and materials of the angel could be customized. Trevi's staff would try their best to meet any reasonable needs you have.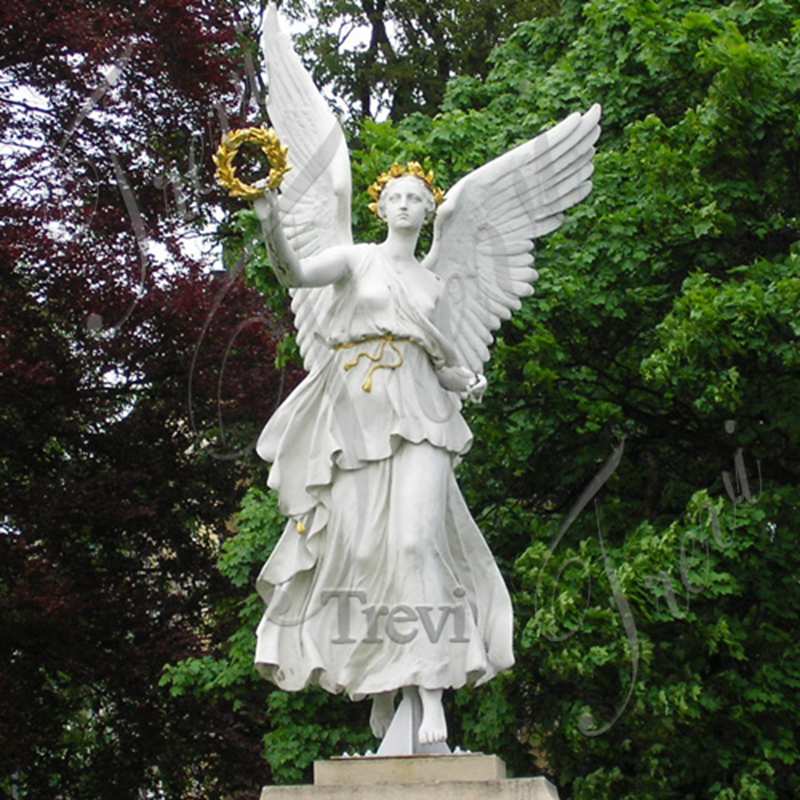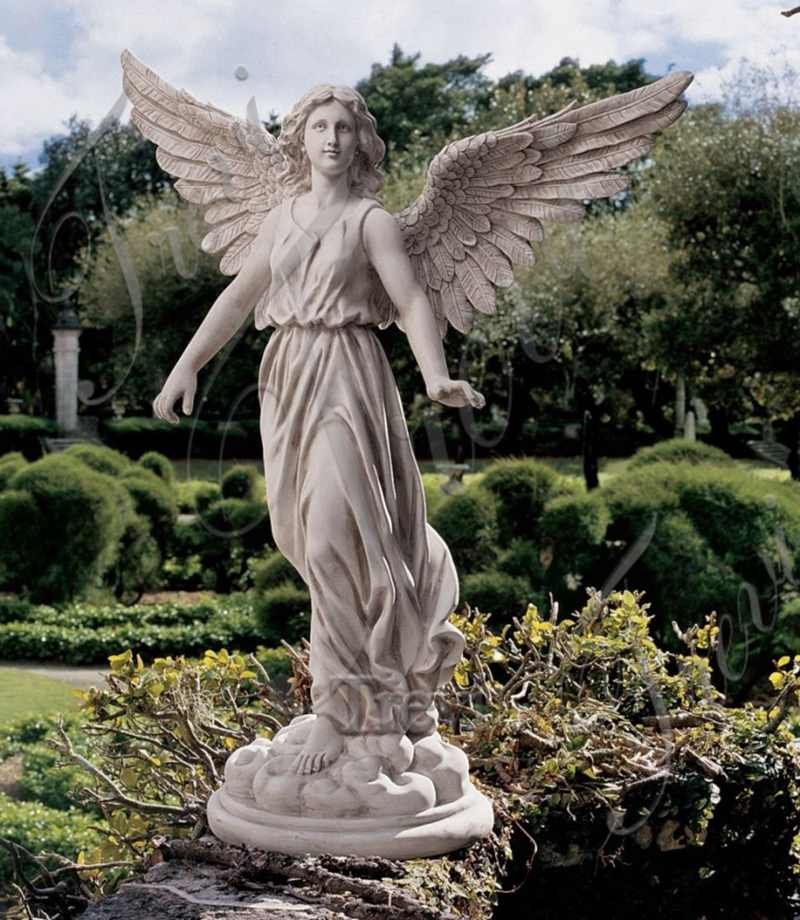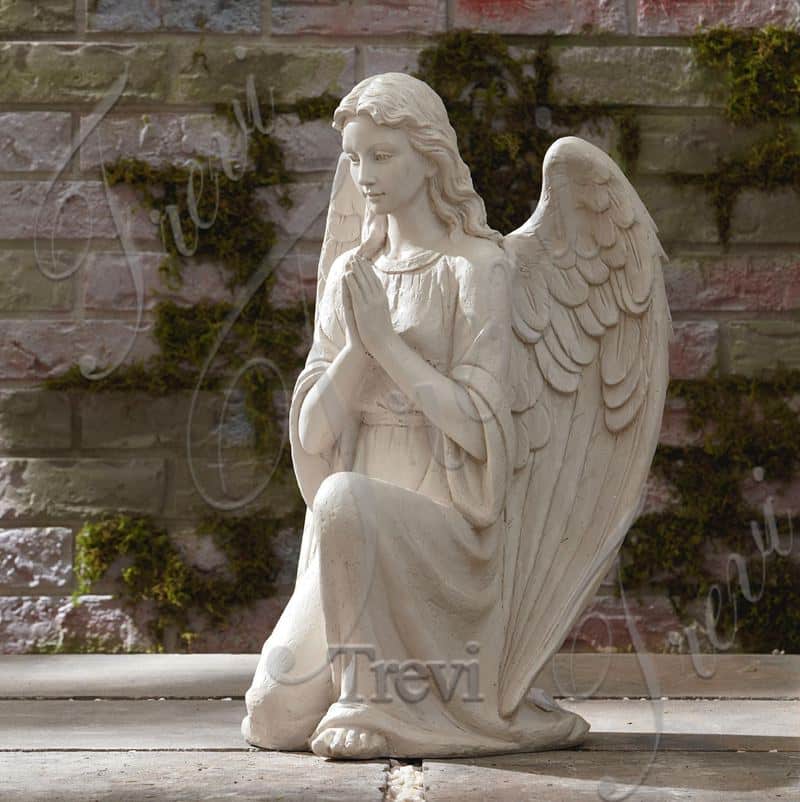 Advantages of Trevi Factory:
1. Trevi factory has 39 years of statue production experience. The statues we provide to customers have good quality assurance.
2. Factory price is what we guarantee to every customer. Under the integrated service, what we give customers is the factory price, and the products you get have a high-cost performance.
3. One-to-one service is one of our specialties. From the moment you make an inquiry, we would have dedicated sales staff to provide you with full-time service.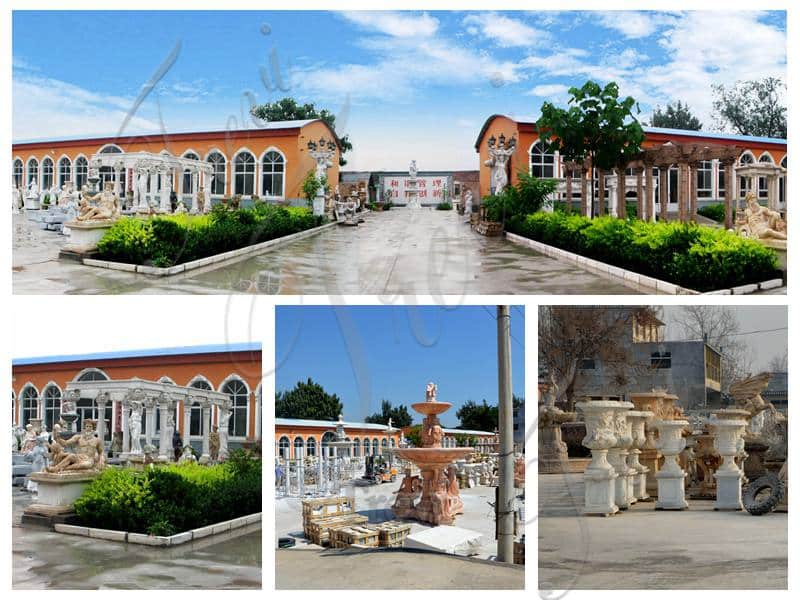 If you are interested in this white marble angel statue, please feel free to contact us.