Introducing Lady Godiva Statue:
This marble Lady Godiva Statue is very elegant and mysterious. Especially Trevi is carved from high-quality natural white marble. Lady Godiva has luxuriant hair that covers half of her body. Moreover, we could also see that the color of Mrs. is very plump and beautiful. This could clearly see the superb carving skills of Trevi artists. In addition, this white horse sculpture is also very figurative. Also, the horse's tail seems to be so lush. And the horse's muscles are well developed, and the overall image is very beautiful. There is no doubt that this marble figure sculpture is a rare masterpiece. And, Trevi believes that when you have this sculpture in your garden, it would definitely attract everyone's attention.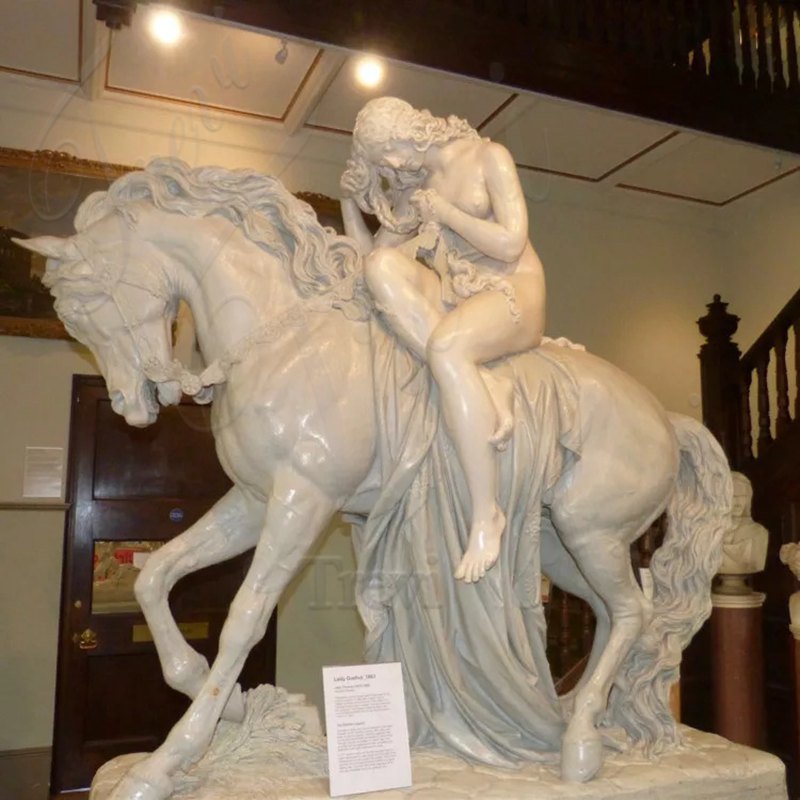 Lady Godiva Legend:
According to legend, Lady Godiva was the beautiful wife of Leofric, Count of Mercia. At the time, Leofric imposed a heavy tax on the citizens of Coventry. Mrs. Godiva kept begging her husband for tax relief, but he stubbornly refused. Leofric is fed up with his wife's constant pleas. So Leofric declared that as long as she could ride naked around the city streets, he would be woulding to cut taxes. The good-hearted Lady Godiva really did what he said.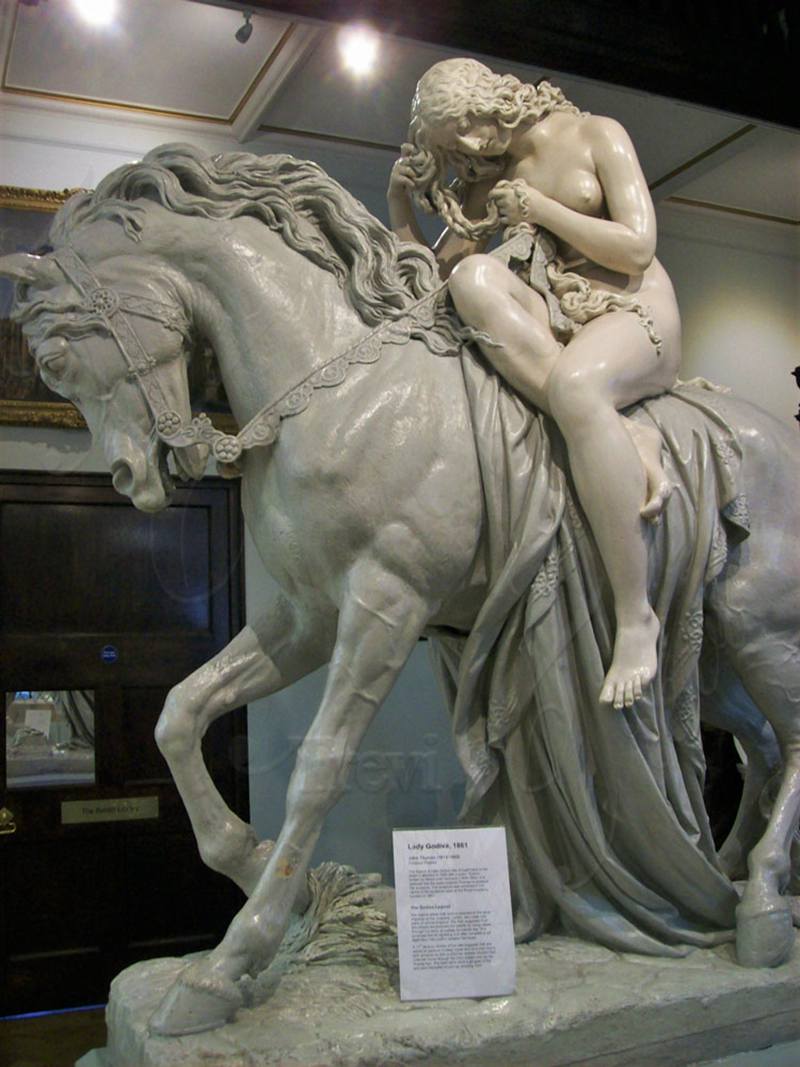 Also, Lady Godiva asks all citizens to stay inside and behind closed doors and windows. Afterward, she rode through the streets naked and with long hair. But Tom, a lecherous tailor, couldn't resist the temptation and cut a small hole in the window to take a peek. In the end, the tailor lost his sight. Therefore, this person later became the origin of the English word Peeping Tom. In the end, Godiva's husband kept his promise and was exempted from the onerous tax.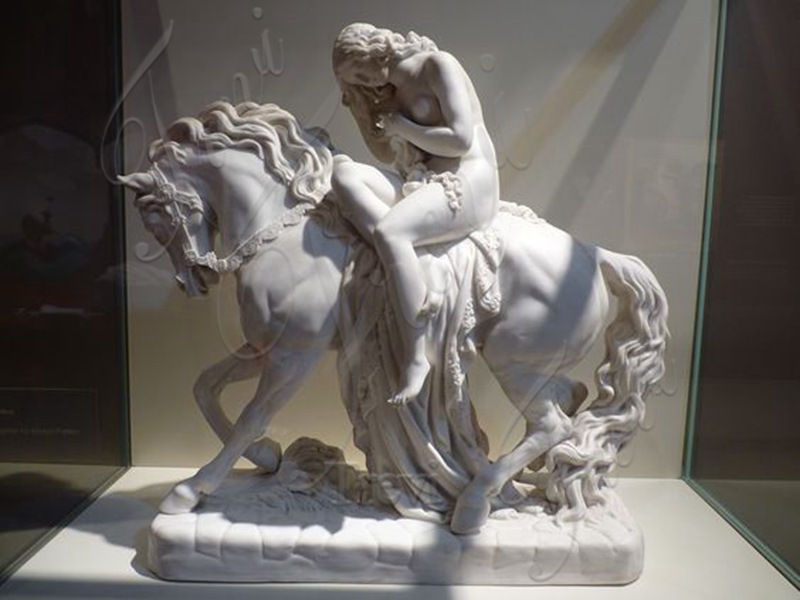 Trevi Uses High-quality Marble:
As a sculpture manufacturing factory specializing in marble carving art. We have a history of 40 years. And, we always insist on using high-quality marble raw materials. We all know that high-quality marble could best reflect the beauty of the figure's appearance and demeanor. There is no doubt that the Trevi Lady Godiva sculpture is very beautiful and lifelike. Moreover, pure natural marble could be stored for thousands of years, so only high-quality marble has a very high collection value. Moreover, under the love and protection of people, this figure sculpture would surely become a treasure handed down from generation to generation.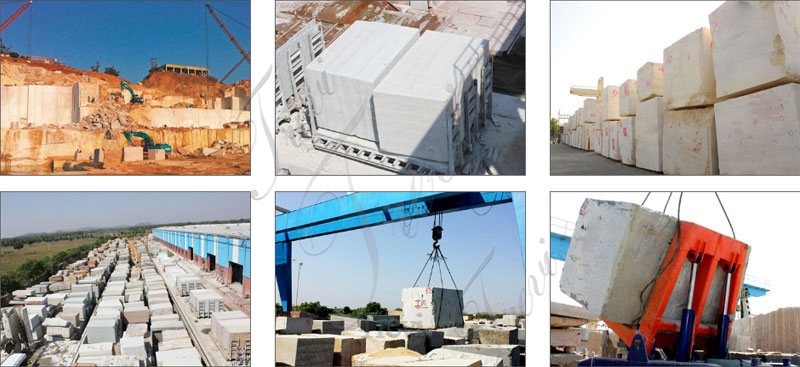 Excellent Artist Team:
The Trevi artist team is at the top of the industry. As a result, they could carve marble into a variety of exquisite works of art. Moreover, our artists have in-depth research on the art of classical marble sculpture. In addition, our artists have been learning marble carving techniques that have been passed down for thousands of years. So their rich carving experience and superb carving skills ensure that they could perfectly restore any marble sculpture you need.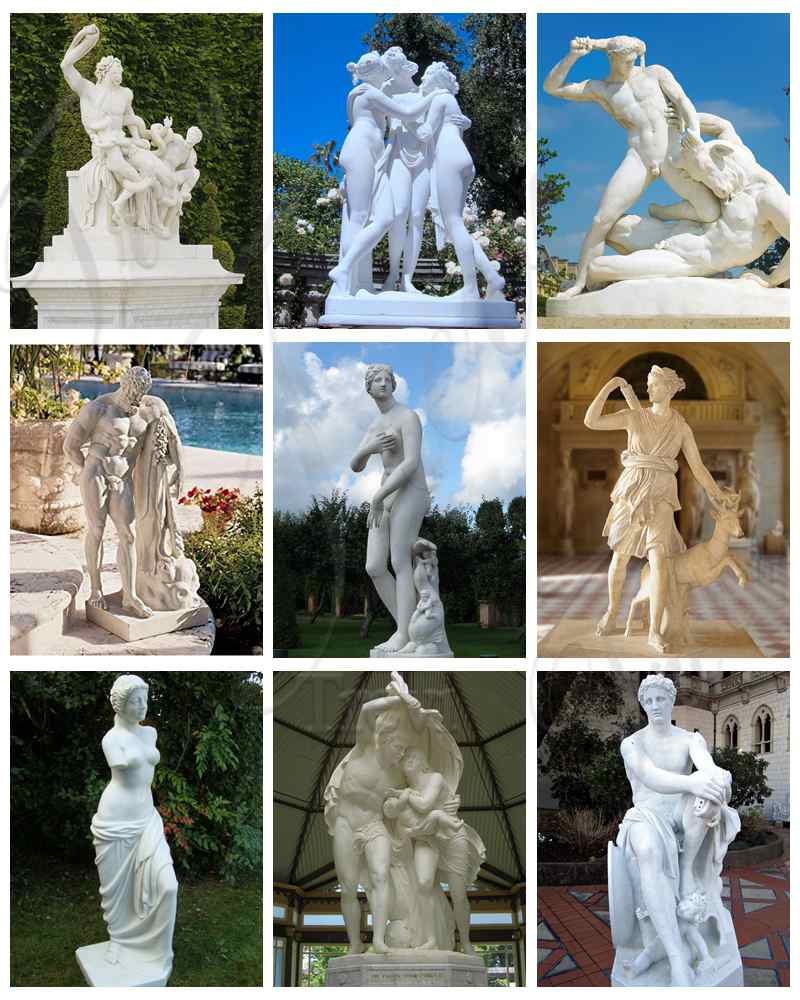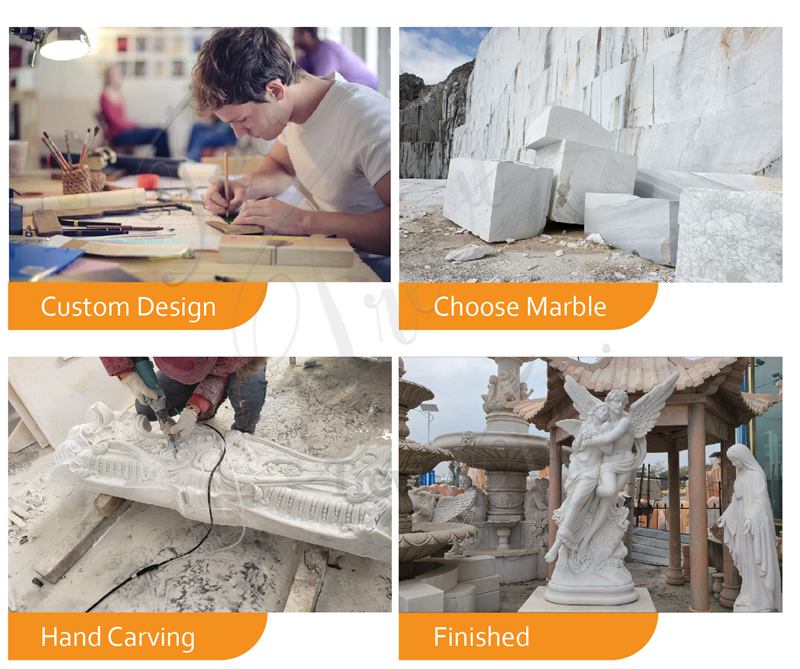 If you would like to have a fine art sculpture similar to this Godiva statue, please contact us today. Trevi would be your best choice.