What a beautiful and detailed marble fireplace mantel, our factory uses the grade white raw marble materials. At Trevi Art Sculpture, you could always find any marble fireplace you want to buy, and we could guarantee that the quality and craftsmanship of the marble fireplace made by our gallery is the best.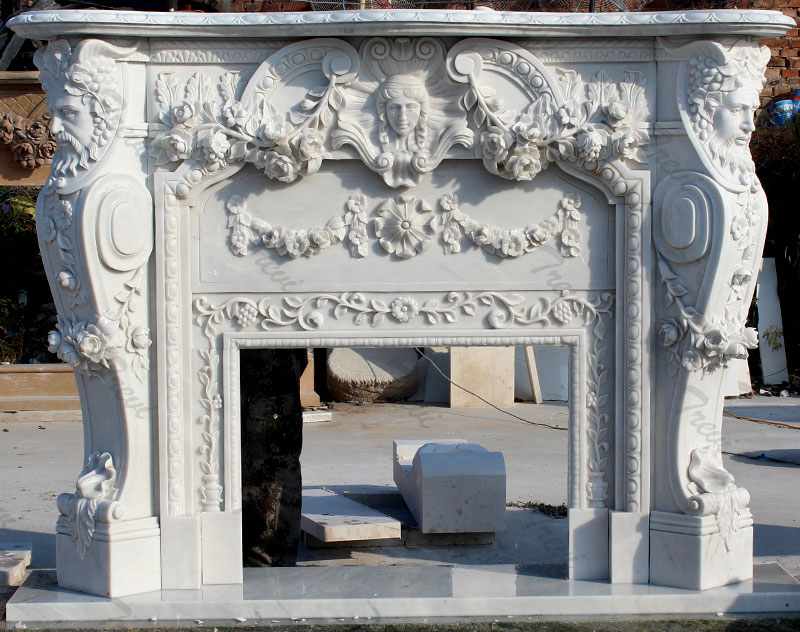 Our white marble fireplace mantel is a nice accessory to place in your home. Not only beautiful, but also able to decorate your bedroom or living room. Our marble fireplace sizes could be tailored to your requirements to match your home room. We guarantee that the stone materials used is pure natural material, ensuring that the hand carved patterns of the fireplace is natural and beautiful.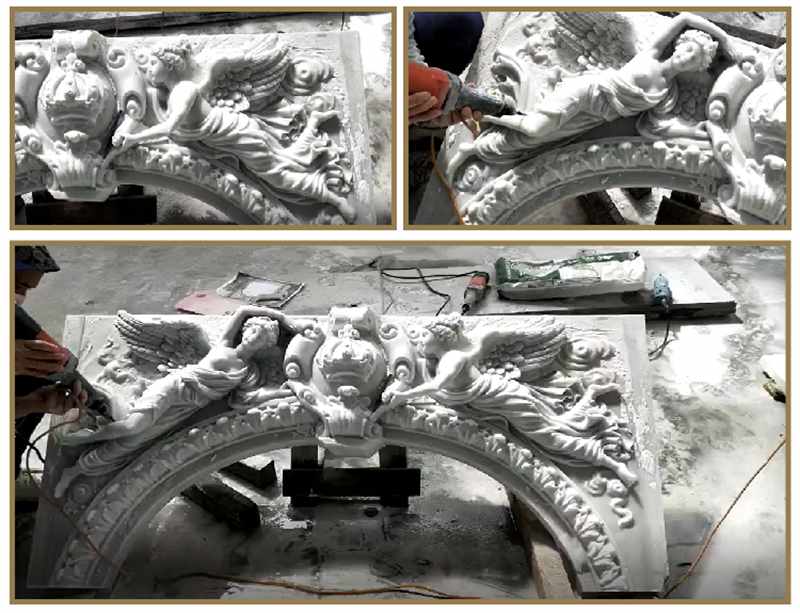 Trevi Art Sculpture has more than 30 years of experience in making beautiful marble fireplace mantels, and all of our marble fireplaces are hand carved by our experienced marble craftsmen. We could use any type of stone materials, including all kinds of marble materials, limestone, travertine, sandstone, onyx and granite to create the fireplace style you want.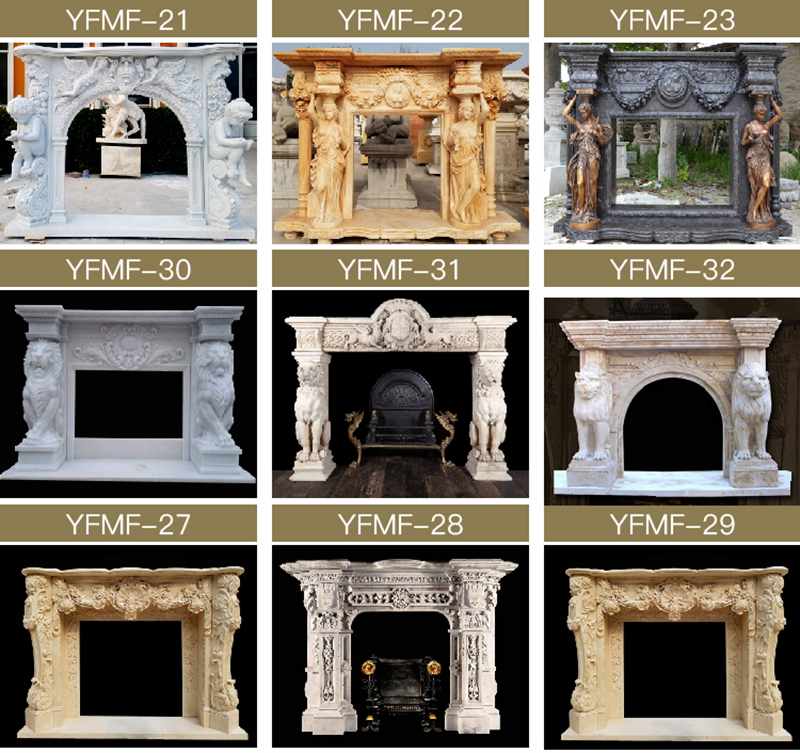 The Packing of Marble Fireplace Mantel:
Our company always puts the quality of the products in the first place. We not only pay attention to the quality and details of the products, but also strictly pack every item. Ensure that our customers receive their products safely. Before the product is packaged, our workers would first ensure that there is no problem with the quality of our product. We would rigorously pack every part of the marble fireplace mantel and finally use a standard 3 cm thick wooden case to ensure safe transportation.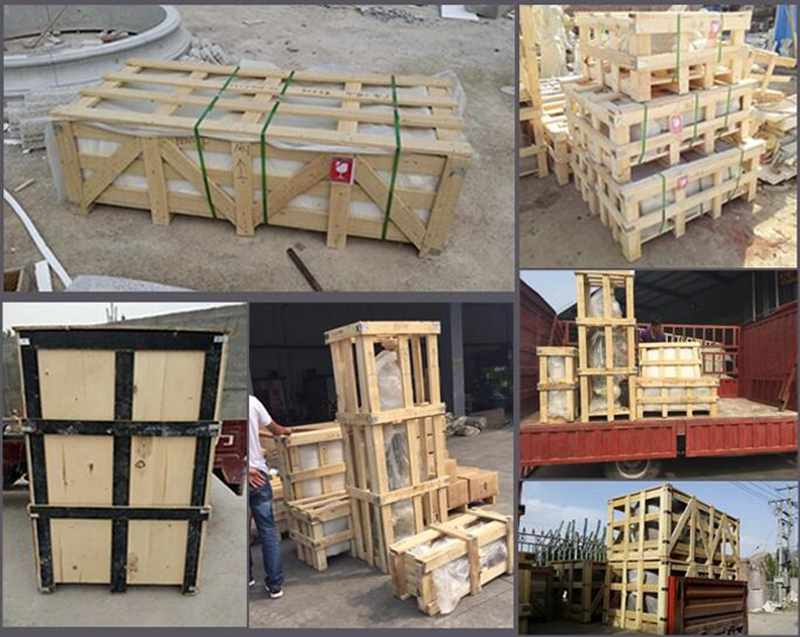 As a professional stone carving factory, our marble fireplaces, marble fountains, marble pavilions and marble sculptures have been all over the world. Please contract us if you are interested in our marble products.