Decorative Beige Marble Fireplace Mantel Detail:
The design of this beige marble fireplace mantel is very simple. There is no too gorgeous pattern on it. There are marble pillars carved on the thighs of the fireplace. A simple pattern and two flowers are carved on the cover of the fireplace. These are all hand carved by our experienced marble sculptors.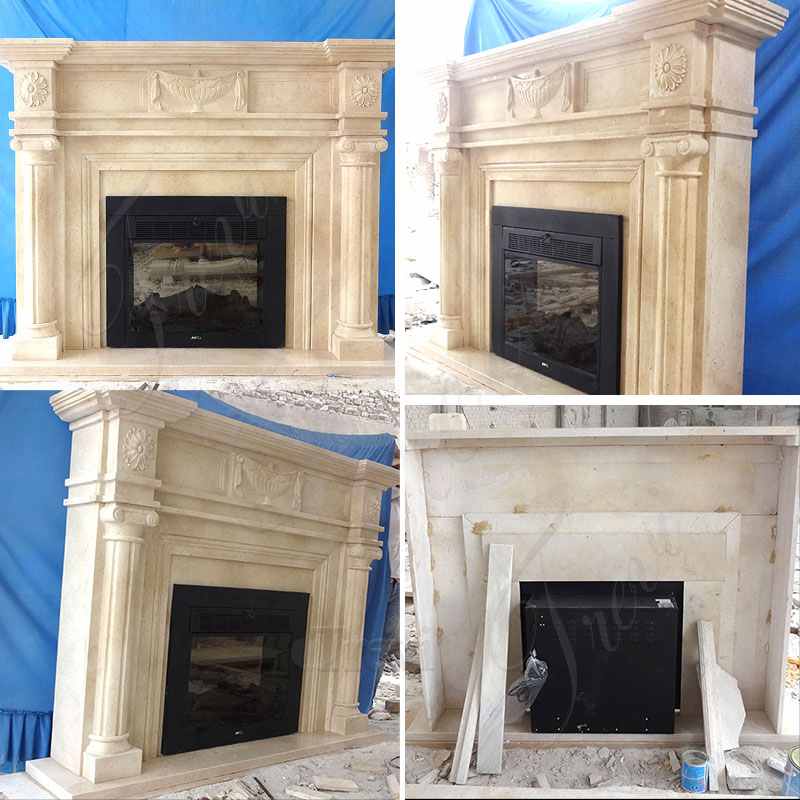 The beige marble fireplace mantel is an essential decoration for the interior. We use high-quality beige marble raw materials to ensure the quality of the fireplace, which can be used for many years. Our products are strictly inspected during the production process, so there would not be any quality problems.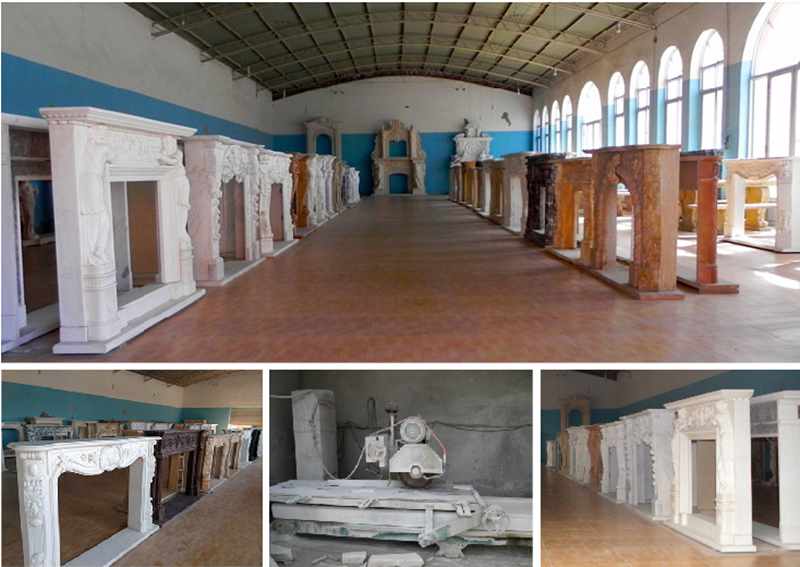 The Introduction of Trevi Art Sculpture:
We are a factory specializing in the production of various marble sculptures and products. We have been engaged in the production of more products for more than 30 years. Here, we could provide you with the widest and highest quality marble sculpture products for you to choose from. At the same time, we also accept customization, whether it is the size of the product or the design style, we all could make it according to the customer's requirements.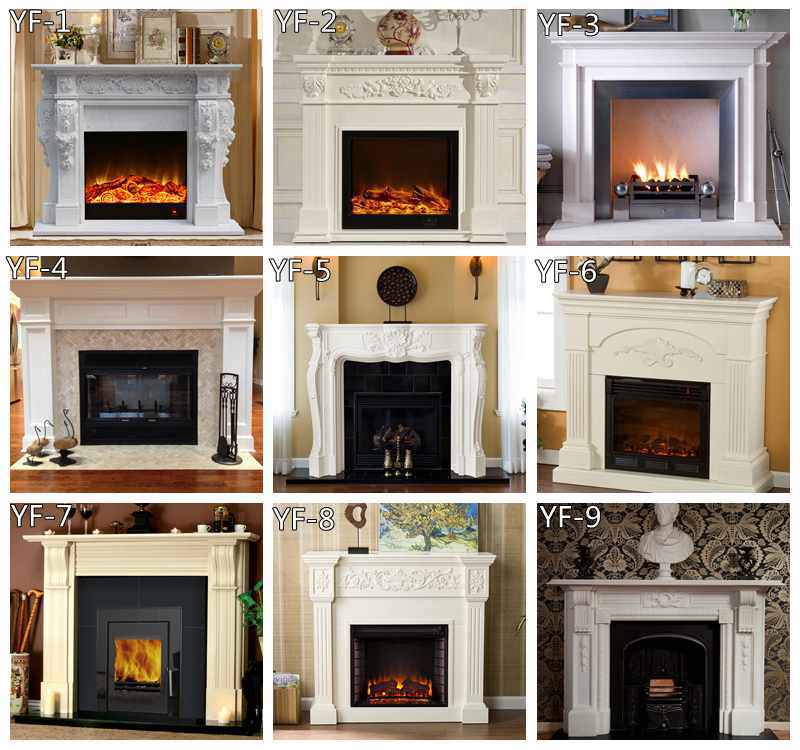 The Advantage of Our White Marble Fireplace Mantel:
For more than 30 years, we have been working on the engraving of marble products. Our marble craftsmen have crafted a variety of fireplace styles to capture the details of each engraving on the marble fireplace. So for any marble fireplace you want at any time, with our craftsman's many years of production experience, our marble craftsmen all could make it quickly.
If you need to buy the high quality marble fireplace mantel, whether you are a middleman or an individual, we would provide you with the best products and prices for you.