Trevi is 35 years factory focusing on stone carving decorations for home&garden.
Sculpture, fouontain,gazebo,table&bench,fireplace and also flwoer pots are our main stone carving decorations.
The garden flower planters could be carved in marble,granite,sandstone,trevatine,etc.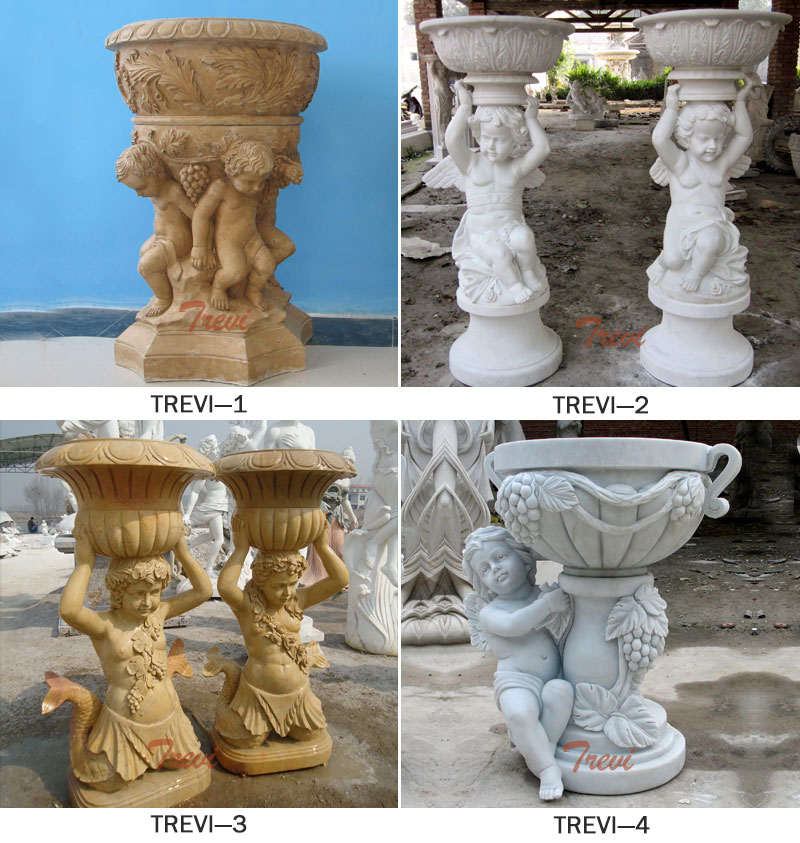 There are various types of garden flower pots,but could be classified into two :to plant flower,to decorate only.