Large Marble Planter Detail:
Our artists have been decorating marble gardens for over 40 years. They could very skillfully carve a satisfactory large marble flower pot for you. Moreover, we have a lot of styles of flower pots, we not only have traditional flower pots with bases, but also flower pots with bases of figure sculptures. You could customize different patterns and text around the flowerpot. In addition, our pots are made of purely natural marble so they would last a long time. These marble planters are guaranteed quality and would become a family heirloom.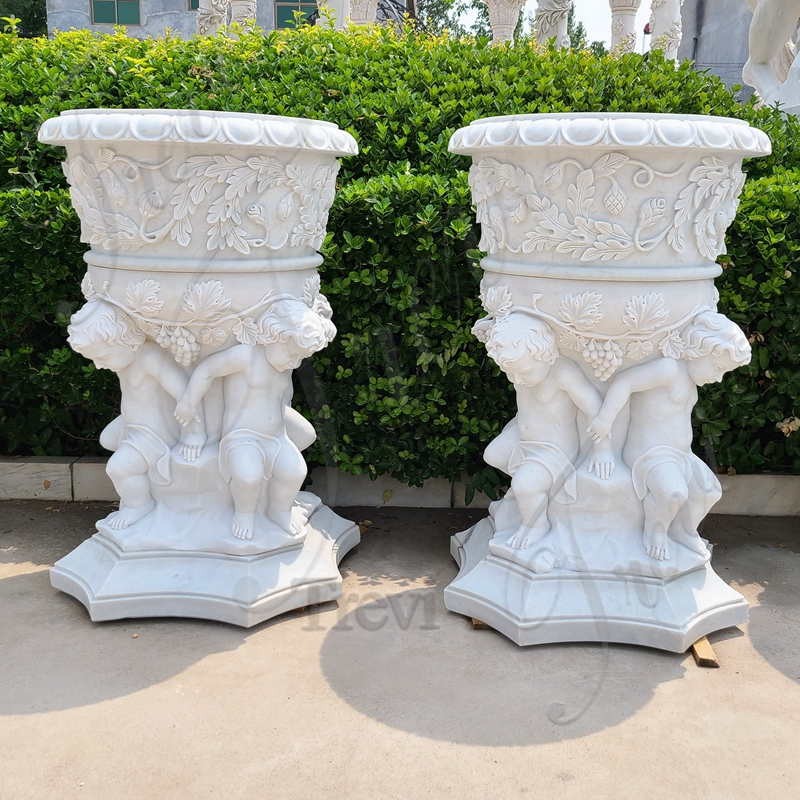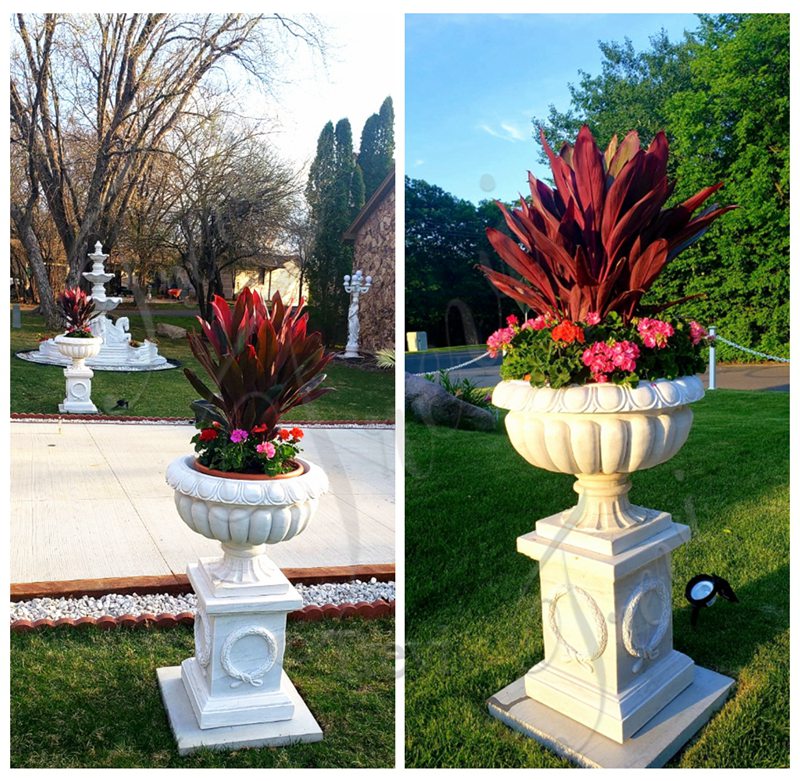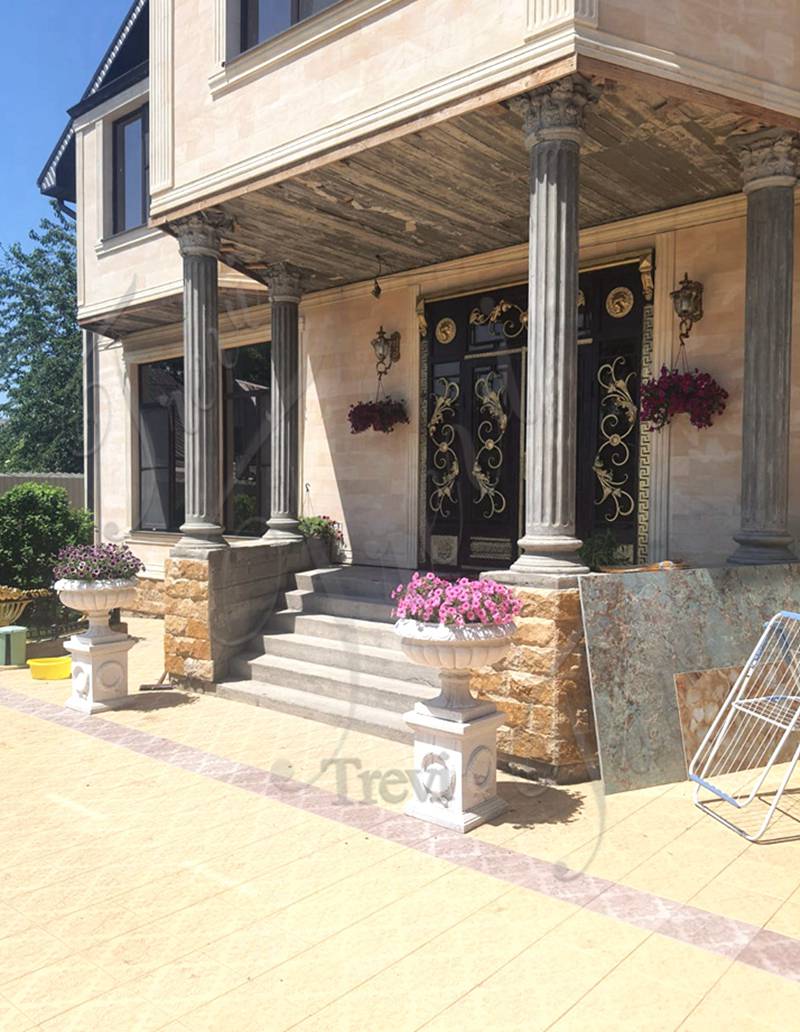 You Could Grow Beautiful Flowers:
There are various types of garden flower pots but could be classified into two: to plant flowers, and to decorate only. Our flowerpots are not only decorative but you could also plant beautiful flowers in them. Of course, our plant pots are not only beautifully carved with delicate reliefs on the outside. The interior of the flower pot is also very particular. The thickness of our marble is very reasonable inside the baby statue flowerpot.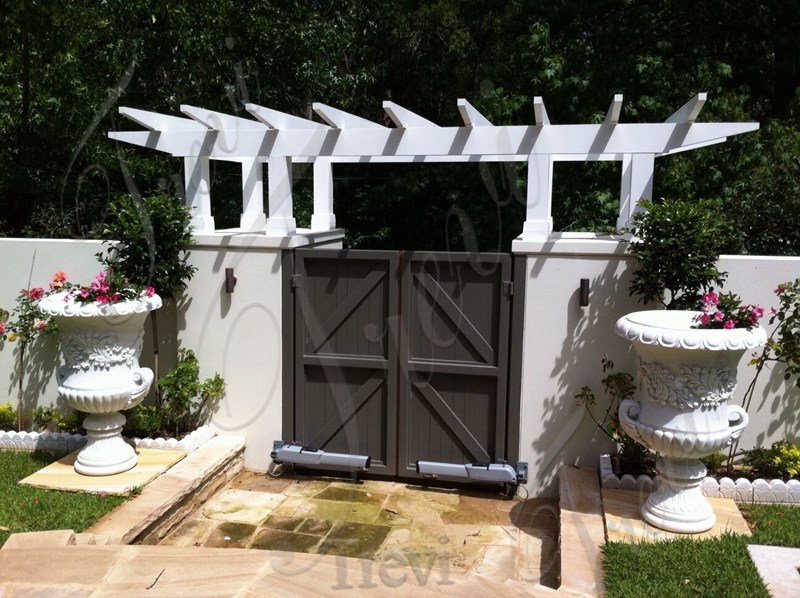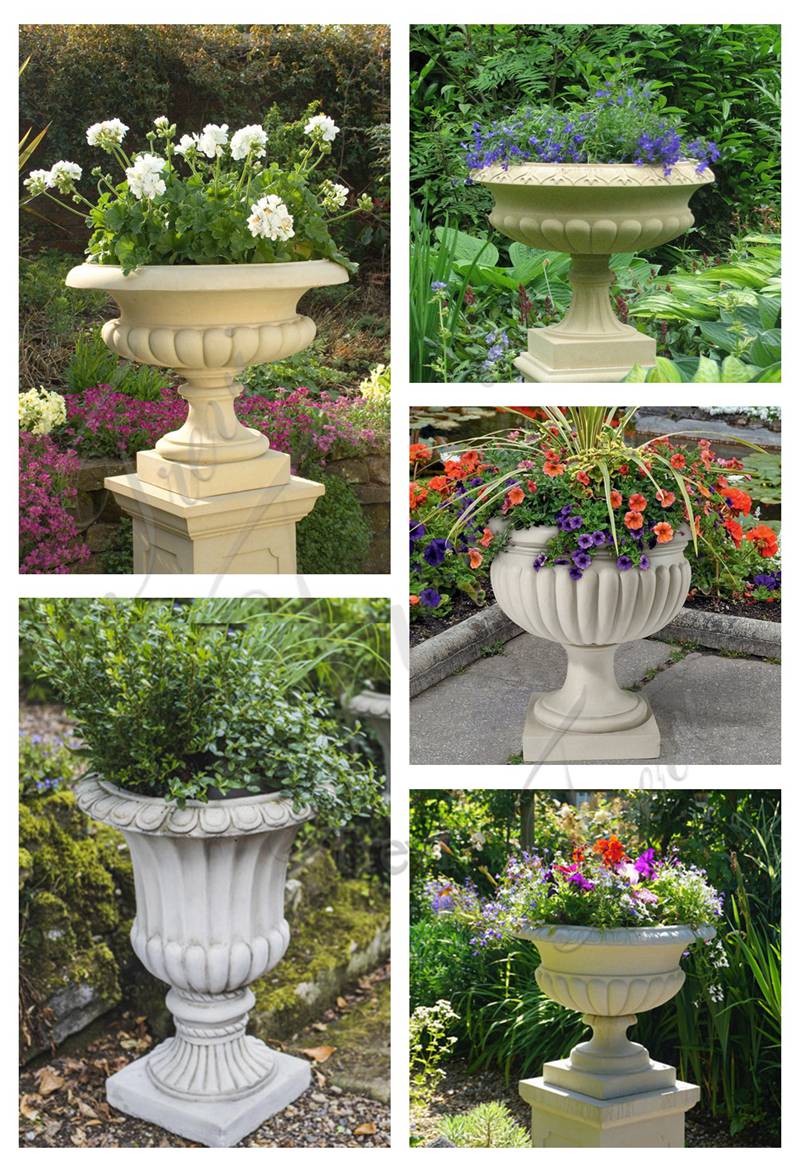 Therefore, we reserve the best height for our customers to plant flowers. In addition, in the center of the pot, we also carved a hollow to ensure that the water could flow out when there is too much water. This would ensure that the flowers would not be drowned. There is no doubt that your flowers would be more beautiful and stronger.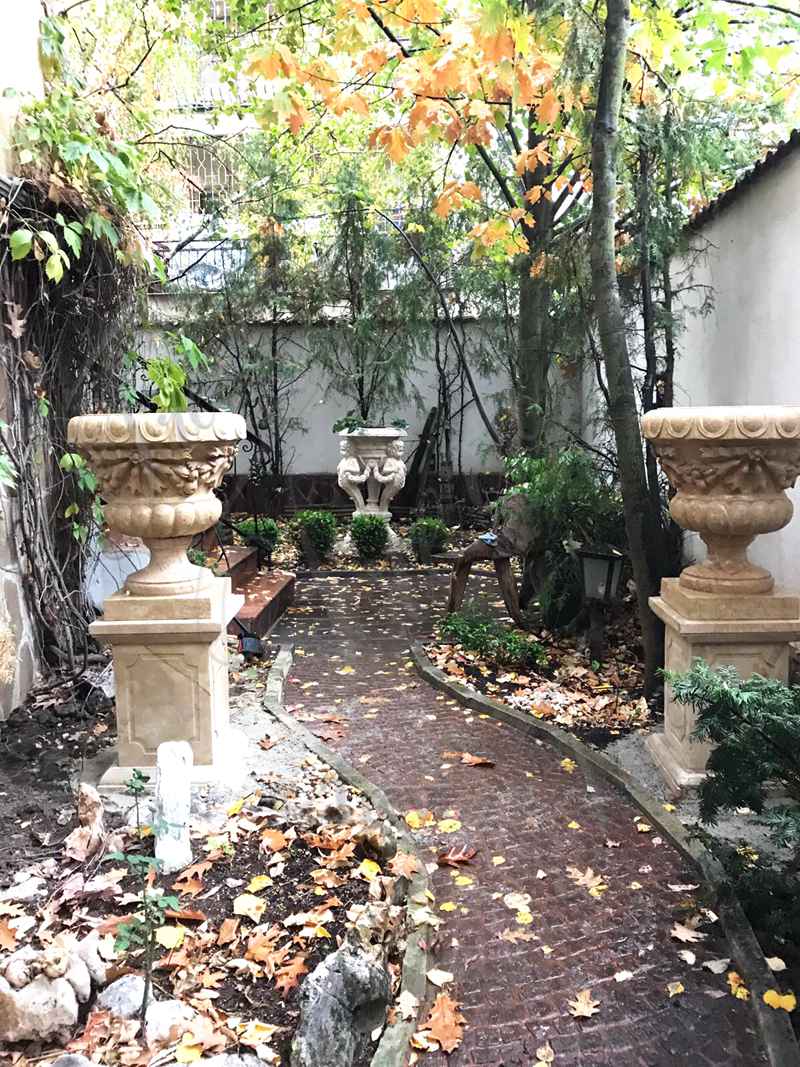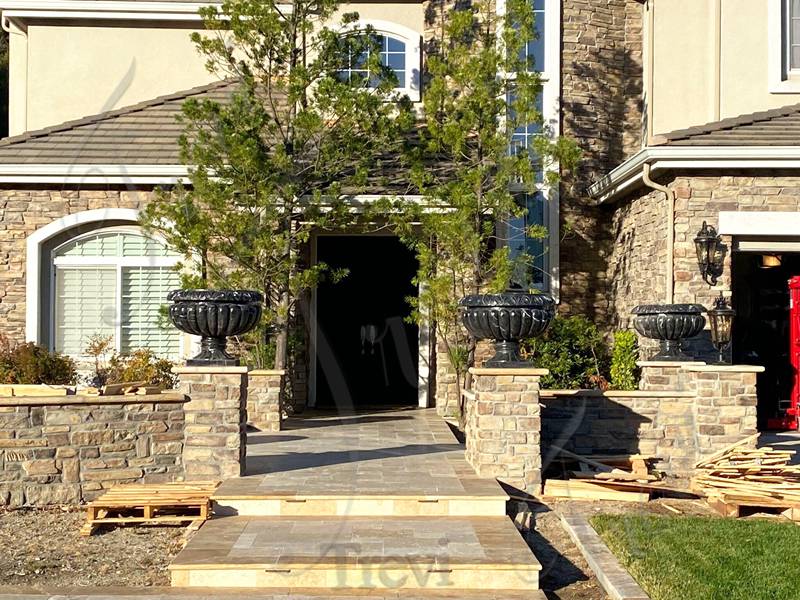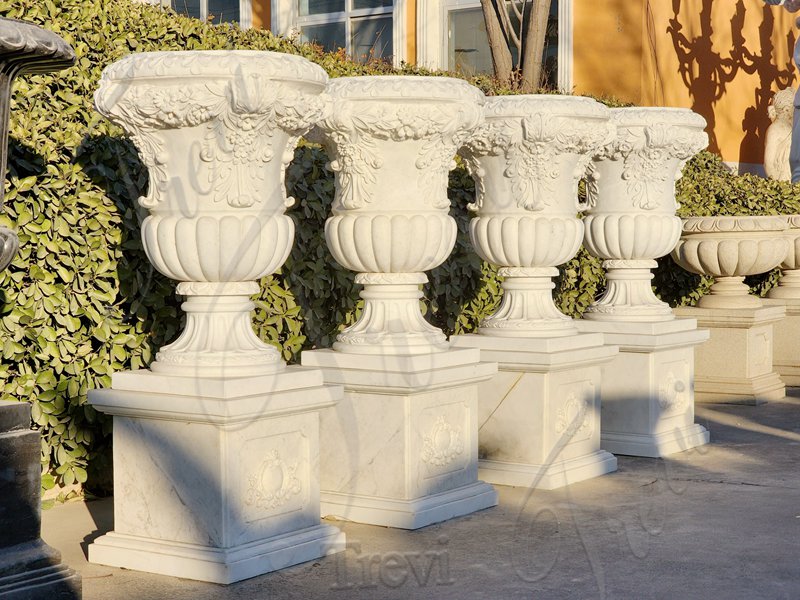 Variety of Marble Garden Decoration:
Trevi is 38 years factory focusing on stone carving decorations for home&garden. Sculpture, fountain, gazebo,table&bench, fireplace, and also flower pots are our main stone carving decorations. The garden flower planters could be carved in marble, granite, sandstone, travertine, etc.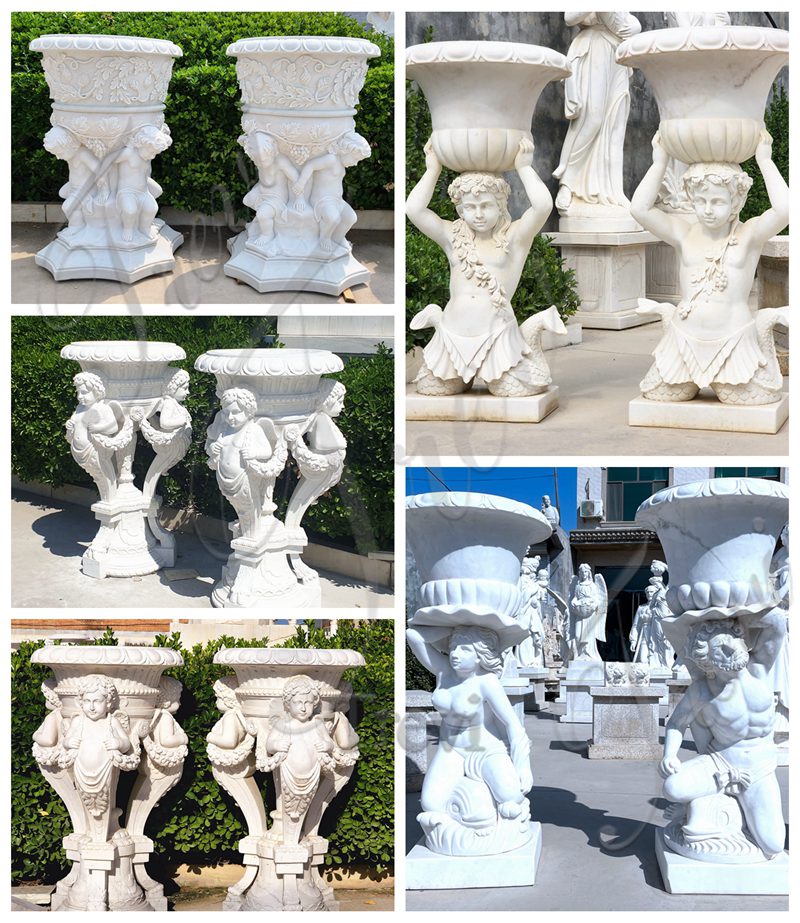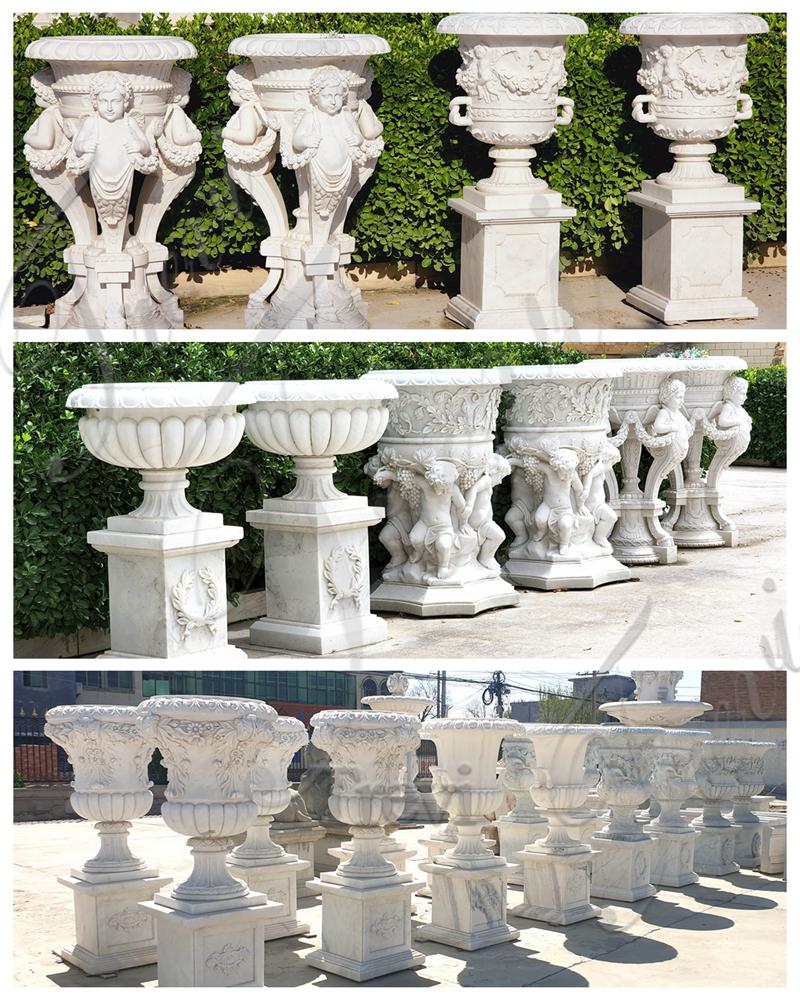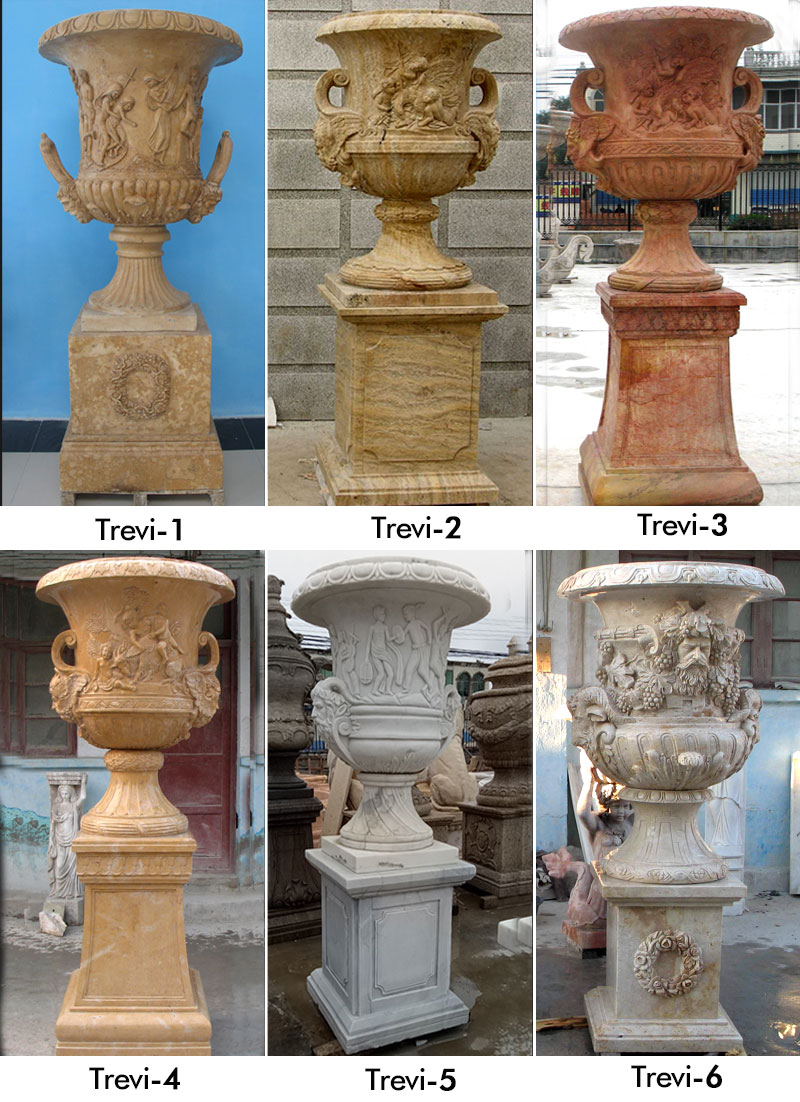 The classic and antique outdoor large marble planter could be a good choice for the home garden decor. If you like the Trevi planter design, please feel free to contact us, we only choose natural marble to make sure the planter could use for hundreds of years.