White Marble Flower Pot with Child Satue Detail:
What a beautiful marble flower pot with child statues, our white marble flower pot with delicate patterns and deep basins. This flower pot has a beautiful base with some cute child statues on the base, they are all hand carved by our marble master which is very exquisite.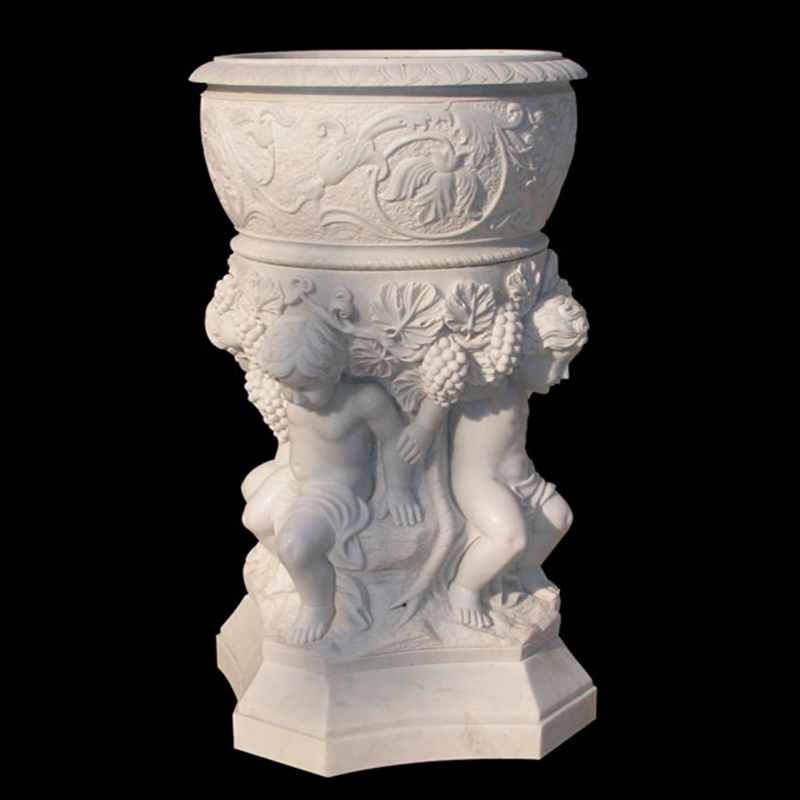 As for this white marble flower pot, we use high quality white marble raw materials. They are hand carved and polished by our experienced marble sculptors to ensure a bright sheen and look. The size of the marble flower pots can be made according to our regular size or custom sizes as you needed. Just tell us the height of the pot you need, we will make the marble pots in the right proportions.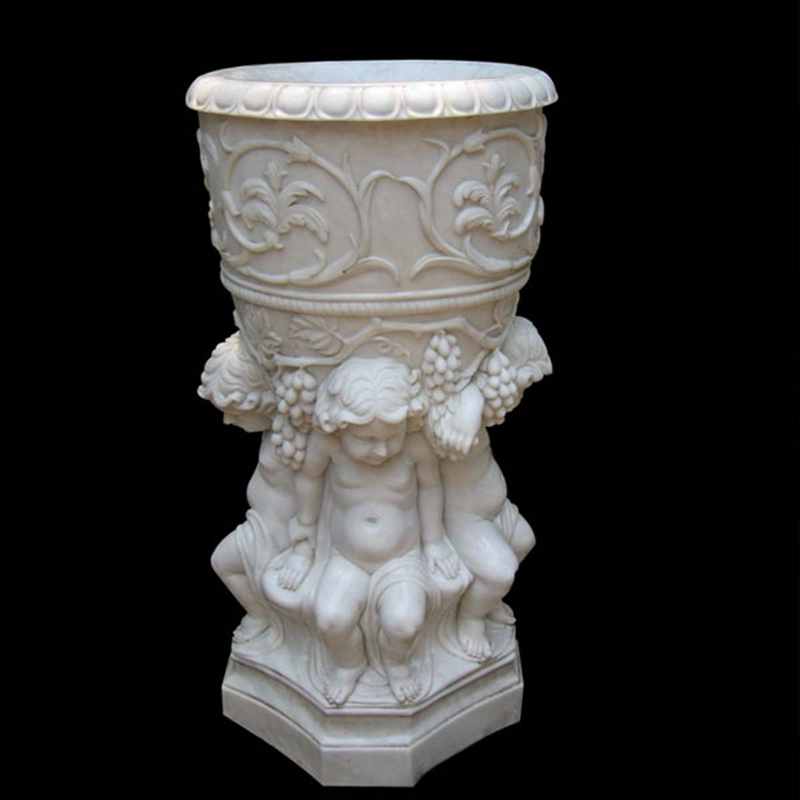 How to transport to your destination?
Many customers would firstly consult with our sales staff and whether our products would be shipped to their places. In fact, you don't have to worry about it at all. Our company focuses on the export of marble products for many years. As long as you tell us the information about the port near you or the city you live in, we could arrange a suitable transportation plan for you.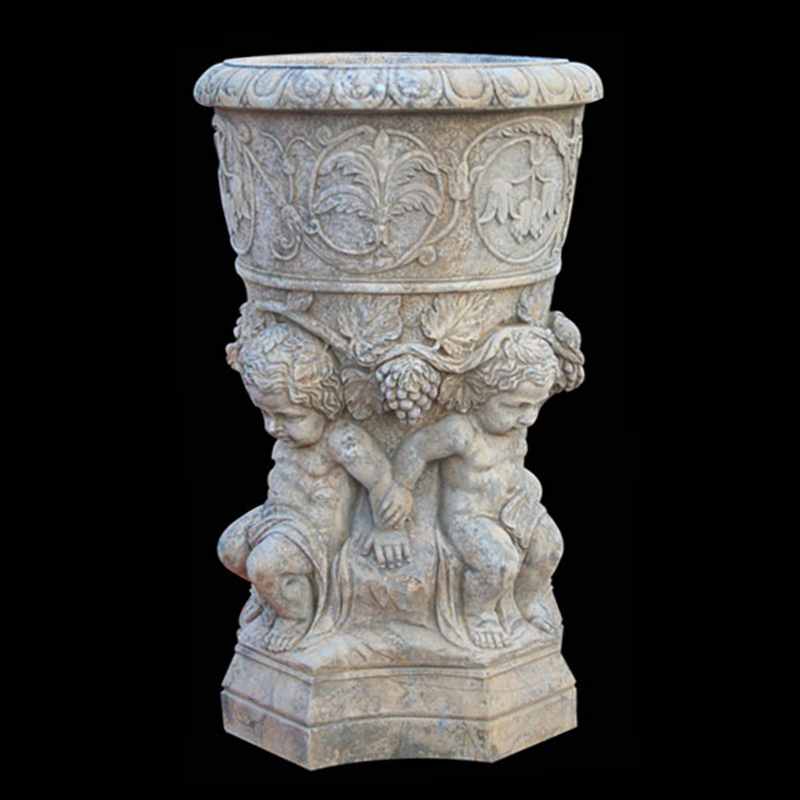 Why Choose Trevi Art Sculpture?
We specialize in the carving of various marble products for more than 30 years and our sculpture products are exported to all over the world. Our company's marble craftsmen have a wealth of sculpting experience, we could produce a series of marble sculptures and statues, as well as large architectural decoration marble products. So whether it's a small size flower pot or a large size flower pot, we all could make it.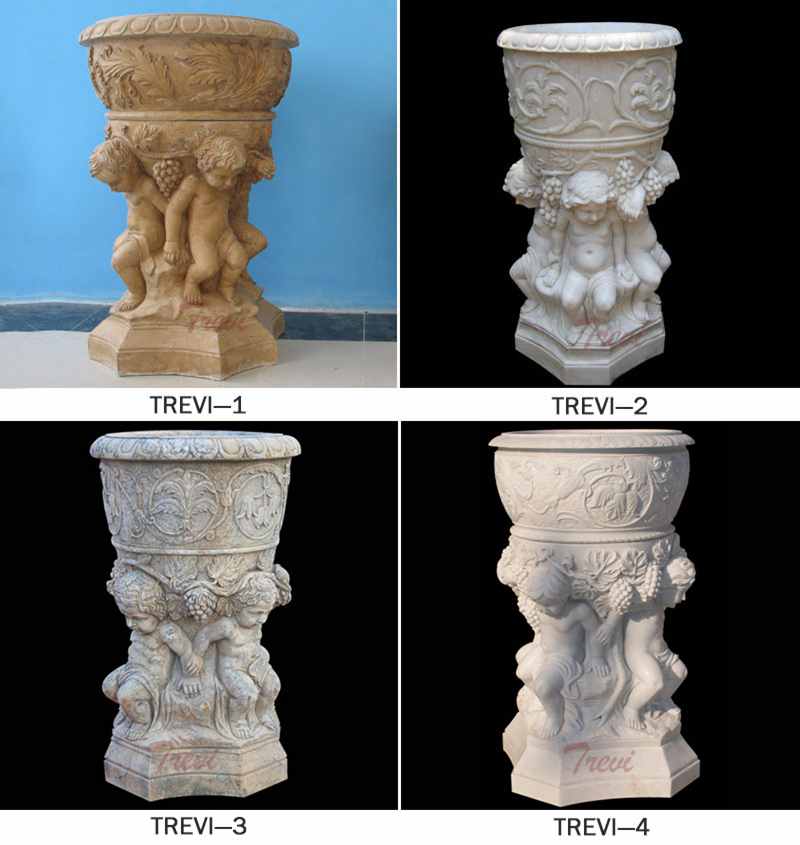 If you are looking for some marble flower pots or want to get other marble products, welcome to visit our website. There are various styles of marble products on our website, I believe you would be interested in it.