Discover the life and legacy of the Mother Teresa statue.  Learn about Teresa's selfless dedication to serving the poor and marginalized, her founding of the Missionaries of Charity, and the global impact of her work. Explore her inspirational journey and profound impact on society, as well as the statues erected worldwide to honor her extraordinary life. Let's immerse ourselves in the remarkable story of Mother Teresa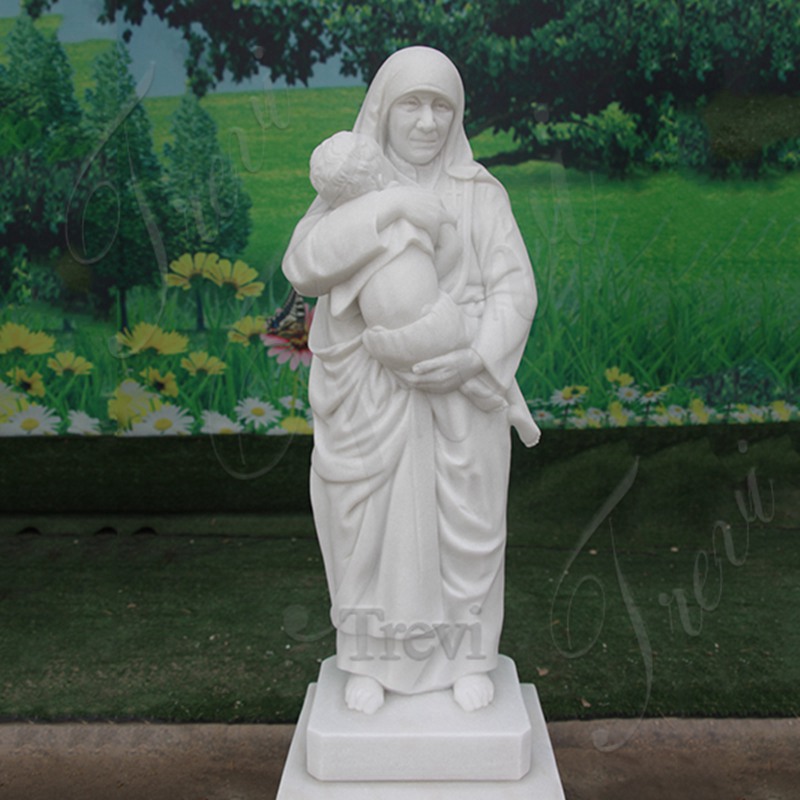 Who is Mother Teresa?
Mother Teresa, also known as Saint Teresa of Calcutta, was a prominent figure in the Catholic Church known for her humanitarian work and dedication to helping the poor and marginalized. She was born in 1910 in Skopje, now part of North Macedonia, and later moved to India, where she spent most of her life.
Throughout her lifetime, Mother Teresa founded the Missionaries of Charity, a religious congregation that provides assistance to the sick, orphaned, and impoverished. Her selfless devotion to serving the less fortunate earned her worldwide recognition and numerous awards, including the Nobel Peace Prize in 1979.
In honor of her remarkable contributions, various statues have been created to commemorate Mother Teresa's life and work. These statues can be found in different parts of the world, including India, where she primarily carried out her humanitarian efforts, as well as other countries where her impact was significant.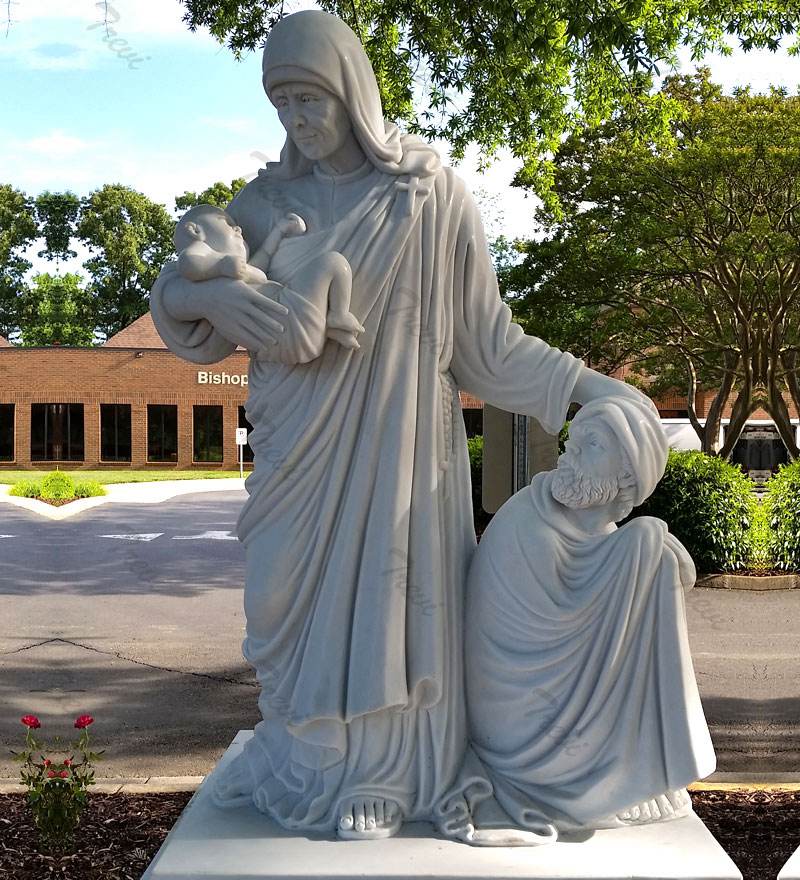 Where is the Mother Teresa Statue?
Mother Teresa statues can be found in various locations around the world, honoring her life and humanitarian work. Here are a few notable places where Mother Teresa statues are commonly located:
Kolkata, India: Kolkata (formerly known as Calcutta) holds special significance for Mother Teresa, as it was where she primarily carried out her charitable activities. There are several statues of Mother Teresa in Kolkata, including one at the Mother House, the headquarters of the Missionaries of Charity, which she founded.
Rome, Italy: Mother Teresa's impact reached far beyond India, and a number of statues have been erected in her honor in different parts of the world. In Rome, you can find a statue of Mother Teresa near St. Peter's Basilica in Vatican City. It serves as a tribute to her remarkable contributions and her canonization as a saint in 2016.
Tirana, Albania: Mother Teresa was of Albanian origin, and her birthplace of Skopje (now part of North Macedonia) is not far from Tirana, the capital of Albania. A statue of Mother Teresa can be found in Tirana, symbolizing her connection to the country and celebrating her global humanitarian legacy.
Other Locations: Mother Teresa's statues can also be found in various other cities and countries worldwide, including the United States, Canada, the Philippines, Australia, and many more. These statues often serve as reminders of her selfless service and the values she embodied.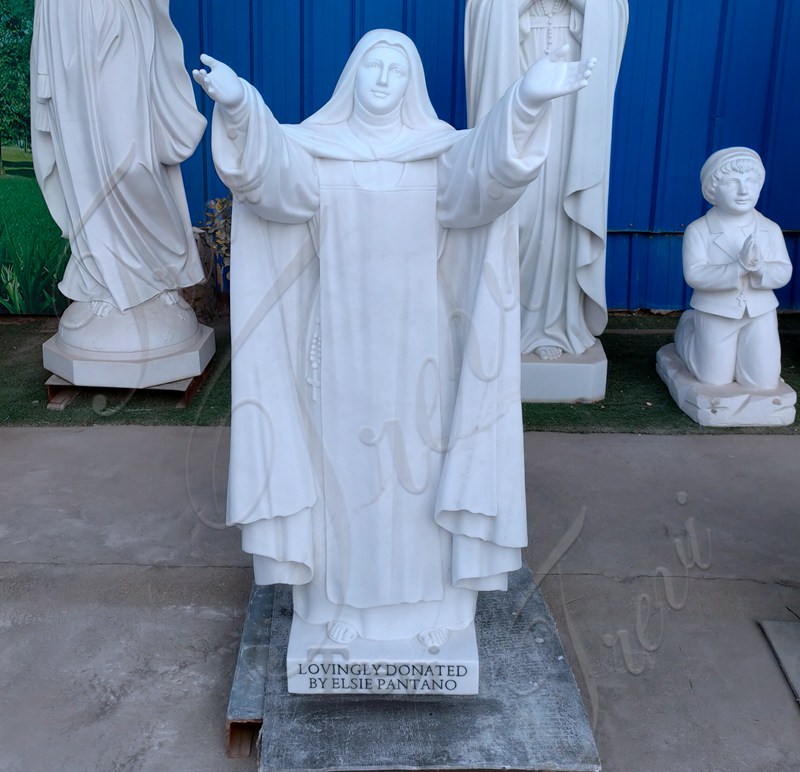 What is Mother Teresa Most Known for?
1. Founding the Missionaries of Charity: In 1950, Mother Teresa founded the Missionaries of Charity, a religious congregation dedicated to serving the poorest of the poor. The organization started in Kolkata, India, and expanded globally, providing assistance to those suffering from poverty, illness, and social exclusion.
2. Caring for the Dying and the Destitute: Mother Teresa and her fellow sisters offered compassionate care to the terminally ill, abandoned children, lepers, and individuals experiencing extreme poverty. They established homes, shelters, clinics, and centers where individuals could receive medical care, food, shelter, and emotional support.
3. Embracing the Untouchables: Mother Teresa was known for her unconditional love and respect for all individuals, including the "untouchables" of society. She defied social norms by physically embracing and caring for those considered outcasts due to their caste or social status, showing them dignity and humanity.
4. International Humanitarian Efforts: Mother Teresa's dedication to service extended beyond India. She initiated and oversaw the establishment of Missionaries of Charity centers in various countries around the world, providing assistance to people in need irrespective of their nationality, religion, or background.
5. Nobel Peace Prize and Global Recognition: Mother Teresa's tireless efforts earned her widespread recognition and numerous awards. In 1979, she received the Nobel Peace Prize for her humanitarian work, drawing global attention to the issues of poverty and suffering. Her humble nature and unwavering commitment to others inspired people worldwide.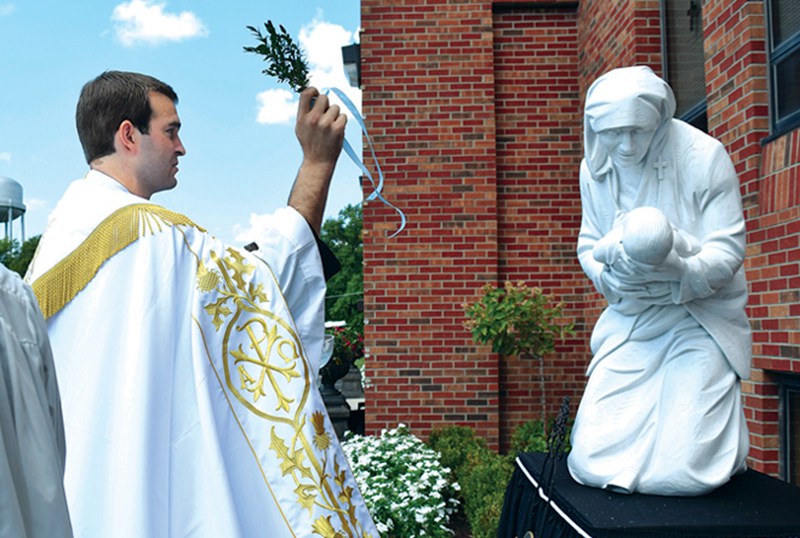 What Miracles Made Mother Teresa a Saint?
Mother Teresa was canonized as a saint by the Catholic Church in 2016. The process of canonization requires the verification of at least two miracles attributed to the intercession of the individual being considered for sainthood. In the case of Mother Teresa, two miracles were recognized, contributing to her eventual canonization.
The Healing of Monica Besra: One of the miracles attributed to Mother Teresa involved the healing of Monica Besra, a woman from West Bengal, India. Monica Besra was suffering from a large abdominal tumor and sought medical assistance, but her condition continued to deteriorate. On September 5, 1998, the first anniversary of Mother Teresa's death, a medallion bearing Mother Teresa's image was placed on Monica Besra's abdomen. The next morning, Monica Besra reported that she woke up to find the tumor had disappeared, and she was completely healed. This healing was declared a miracle by the Catholic Church.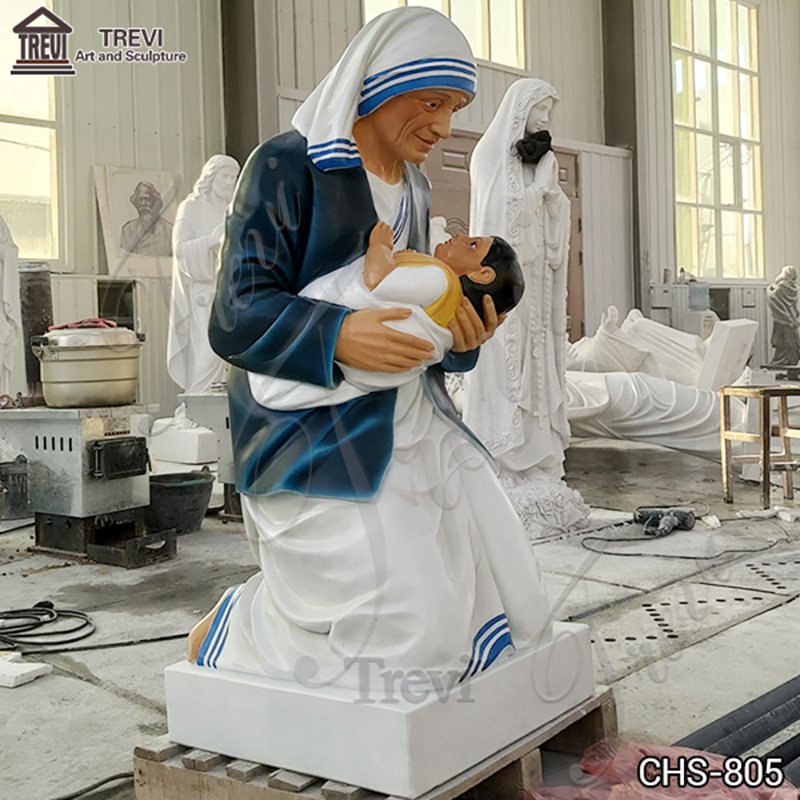 The Healing of Marcilio Haddad Andrino: The second miracle attributed to Mother Teresa involved the healing of Marcilio Haddad Andrino, a man from Santos, Brazil. Marcilio Haddad Andrino was suffering from a severe brain infection that caused him to go into a coma and experience multiple organ failure. His wife and family prayed for Mother Teresa's intercession, placing a relic of Mother Teresa on Marcilio's body. Marcilio made a sudden and unexplained recovery, leading to the recognition of his healing as a miracle.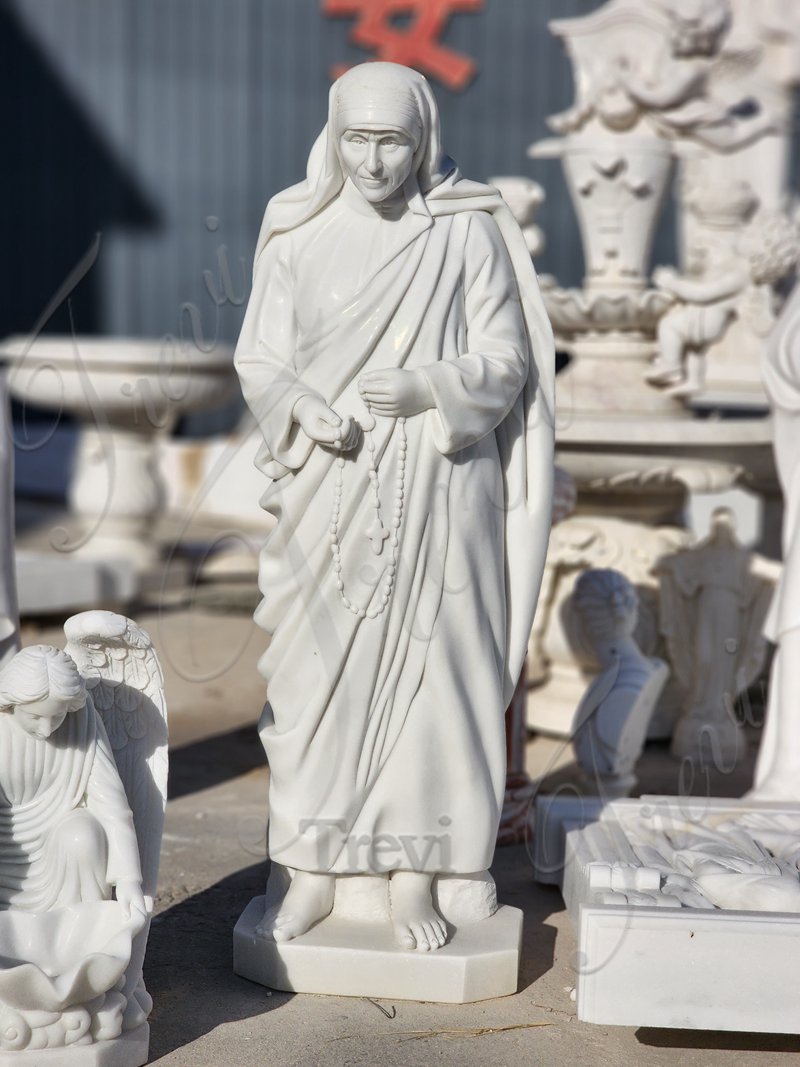 Where Can You Buy Perfect Marble Mother Teresa Statue?
The Trevi factory has specialized in marble statues for decades. We have masters who are good at carving figures in marble. They are proficient in one skill and can perfectly restore marble figure statues. Whether it is the small expressions on the characters' faces or their gorgeous costumes, they all come alive under the carvings of the masters. The masters in our factory have rich experience in carving marble Santa Teresa statues. Every customer who received the Dali Mother Teresa statue carved by our master is very impressed. More importantly, we sell directly from the factory and can guarantee you the factory price. So, if you want to buy a Marble Theresa statue or other marble religious statues, please feel free to contact us.