Saint James followed Jesus as one of the 12 disciples. He proclaimed the gospel after Jesus' resurrection and was martyred for his faith. Saint James was a loyal disciple of Jesus. He apparently had outstanding personal qualities that are not detailed in Scripture, because his character made him one of Jesus' favorites.The apostle Saint James was honored with a favored position by Jesus Christ, as one of three men in his inner circle. The others were James' brother John and Simon Peter.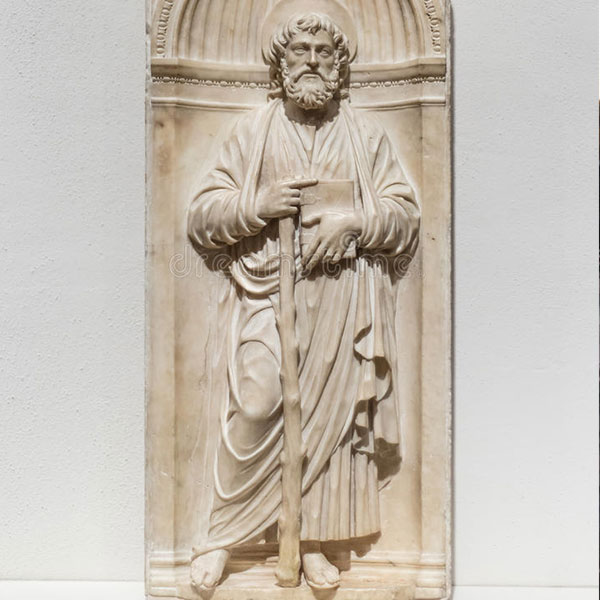 Many people in Spain celebrate the life and deeds of great James, son of Zebedee, on Saint James' Day (Santiago Apostle), which is on July 25. Saint James was one of Jesus' first disciples. Some Christians believe that his remains are buried in Santiago omde Cpostela in Spain.
The Symbol and memory statue of the Saint James:
Common symbols of St James include a traveler's hat and a scallop shell. The scallop shell is used to mark a network of pilgrimage routes.In memory of the Saint James, the sculpture is made. Many kinds of size James sculptures are done and put in the garden or church etc places.

The background of the saint James:
St James, son of Zebedee, was an apostles and a brother of John the Apostle, according to Christian belief. He lived at the same time as Jesus. He may have traveled to the area that is now Santiago de Compostela.

The Feast of the Saint James Apostle in Spain:
On the feast of Saint James'Day, what do people do usually?
Many events are organized on and before Saint James' Day in the Basque Country and Galicia. These include:
A)Theatre productions and street shows.
B)Concerts of modern and traditional music, including bagpipe performances.
C)Traditional dance events held outside.Special services are held in the cathedral in Santiago de Compostela on July 25. Church officials swing a large incense burner at full speed during this service. They fill the whole church with ince
D)Special church services to honor the life and work of Saint James.
E)Exhibitions of art work by artists born or living in or near Santiago de Compostela.
nse smoke.