Mary Garden Statue Details:
The gentle outdoor Mother Mary statue Catholic is a blessing to us. She stepped on a stone surrounded by rose vines under her feet. The outdoor Mary Garden statue has a Catholic smile on its face. Mary's slightly curly hair showed her cloak. The entire outdoor Mary Garden statue is made of high-quality marble, adding a touch of purity to your church or garden.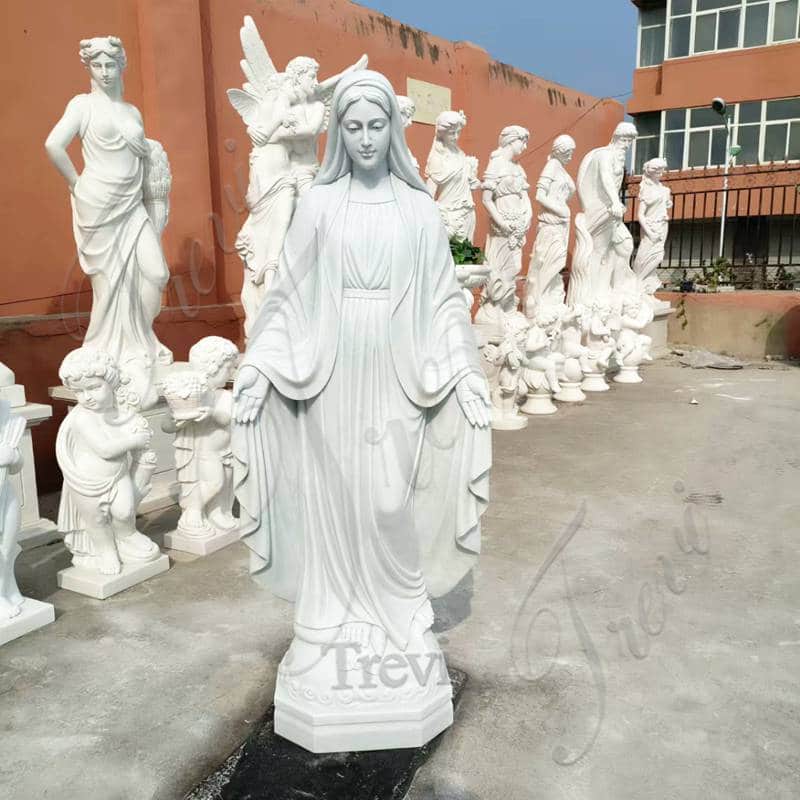 This life-size marble sculpture of Mary is dressed in neat holy robes. And this sculpture is very suitable for church flower beds. The face of the Virgin Mary peacefully prays for the people. Of course, you could place it in front of a marble bench for a quiet religious atmosphere.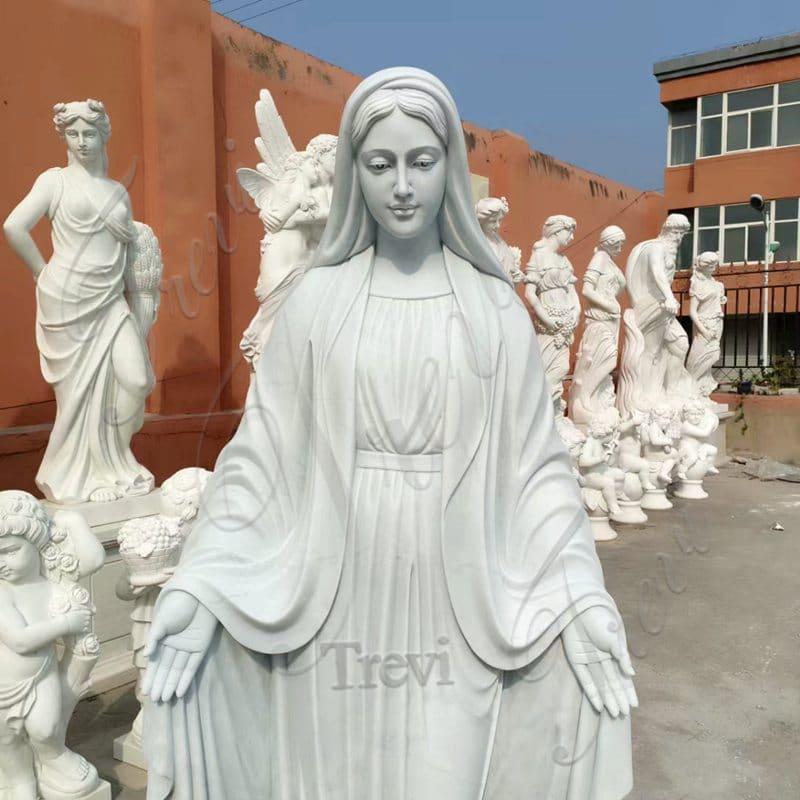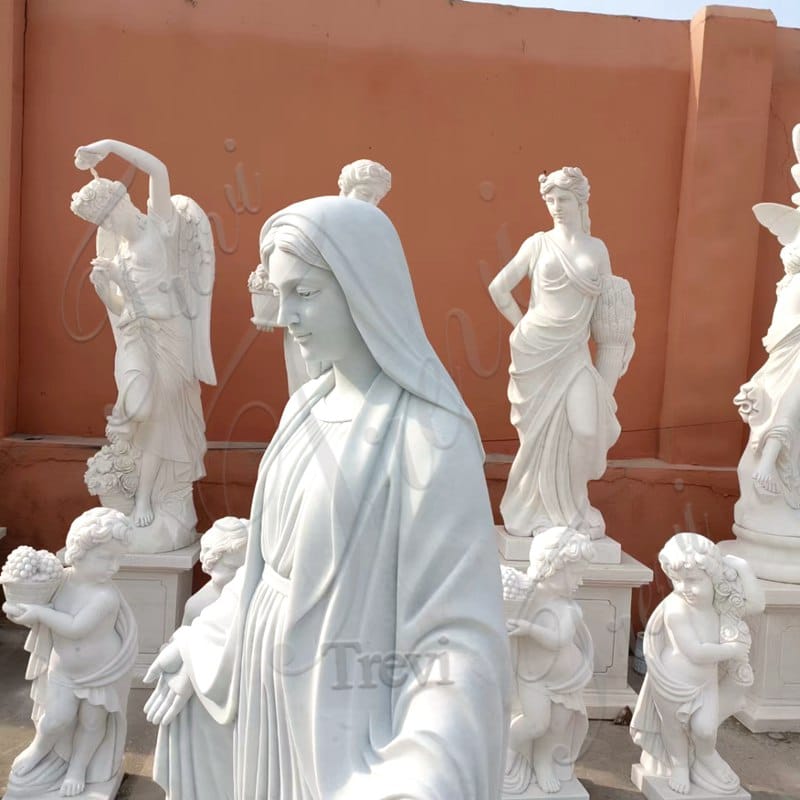 Where the Mary Statue Could be Placed?
1. Indoor Spaces:
a) Church: The outdoor Mother Mary statue could be placed almost anywhere in the church, as long as it is in the right place. It would be inappropriate to place the Madonna in the center of the church and place the Tabernacle or the cross in a secondary position. It is customary to have a Marian side altar on the right side of the church.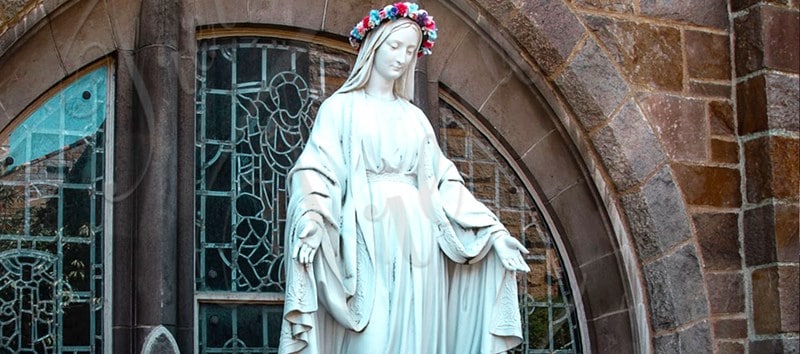 b) Prayer Altar or Shrine: Many people choose to create a dedicated prayer altar or shrine in their homes. This can be a small table or shelf adorned with flowers, candles, and other religious objects. Placing the Mother Mary statue at the center of this devotional space can create a sacred focal point for prayer and reflection.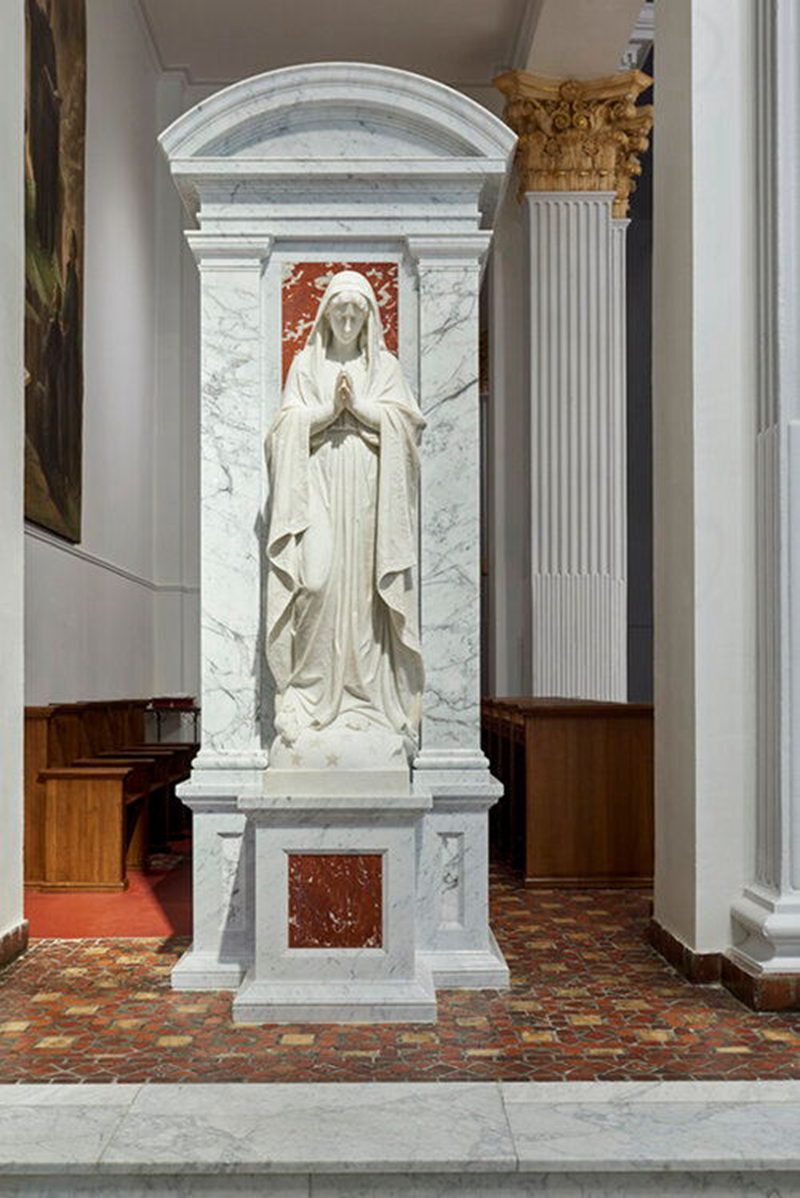 c) Living Room or Family Area: Another popular choice is to position the statue in the living room or a common family area. Placing it in a location where family members frequently gather allows for shared devotion and serves as a reminder of Mary's presence in daily life.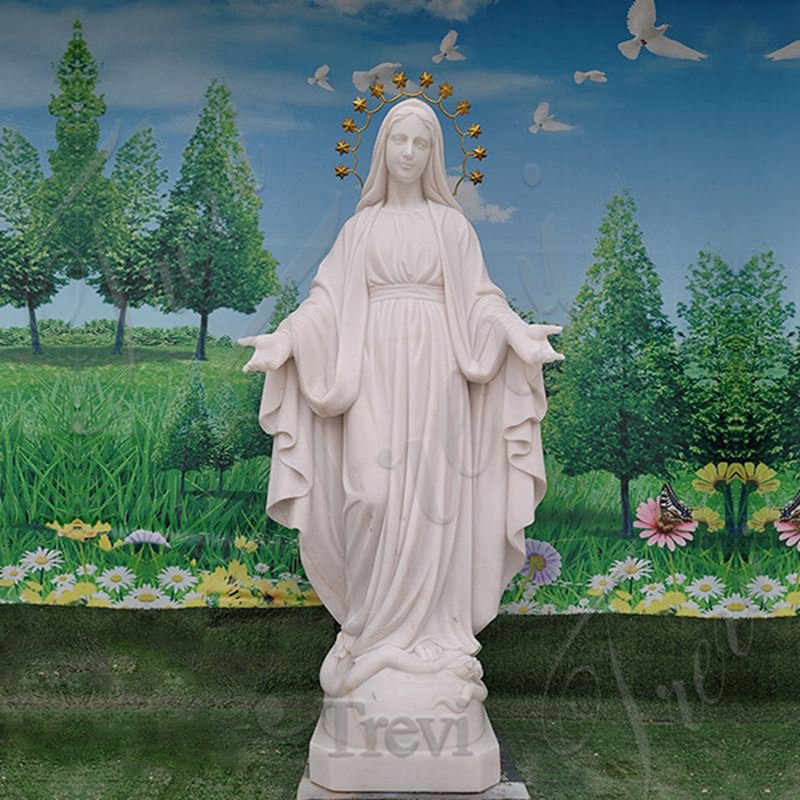 2. Outdoor Spaces:
a) Garden or Yard: Placing the Mother Mary statue in a garden or yard can create a serene and peaceful atmosphere. Surrounded by nature's beauty, the statue can serve as a focal point for outdoor prayer and meditation. Consider selecting a spot with adequate protection from weather elements to preserve the statue's longevity.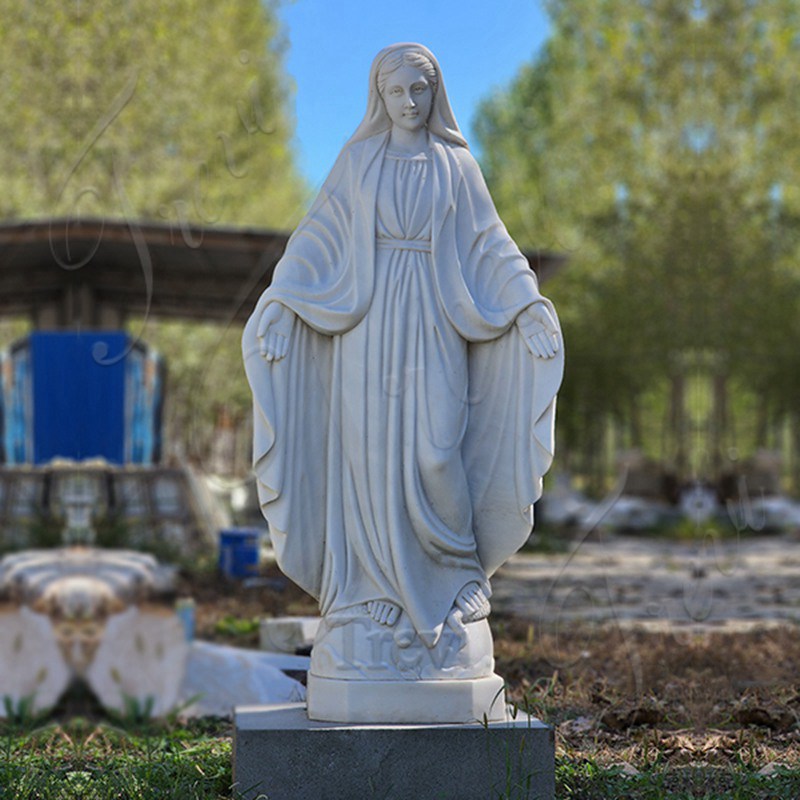 b) Grotto or Niche: Building a grotto or a small niche specifically designed to house the Mother Mary statue can provide a dedicated outdoor devotional space. Constructed with materials like stone or concrete, these structures can offer a sense of sacredness and protection for the statue.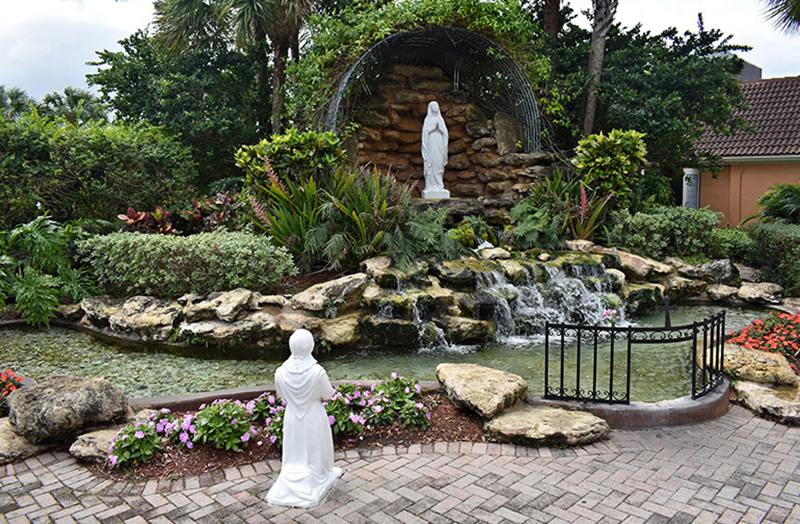 Why do Catholics have a Mary Statue in Their Yards?
Mary sculptures are used as outdoor or yard decorations for many reasons. The hallmark of Catholic piety is the use of images to bring divinity closer to humans. Images are not ends in themselves, they are intermediaries. And, many ancient and venerable images of Marian are considered miracles. And sometimes, Mary's sculptures are found outdoors in fields, trees, rivers, and caves. Also, Mary is a figure or symbol representing Catholic identity. Therefore, there are often Mary sculptures in the courtyard of the family.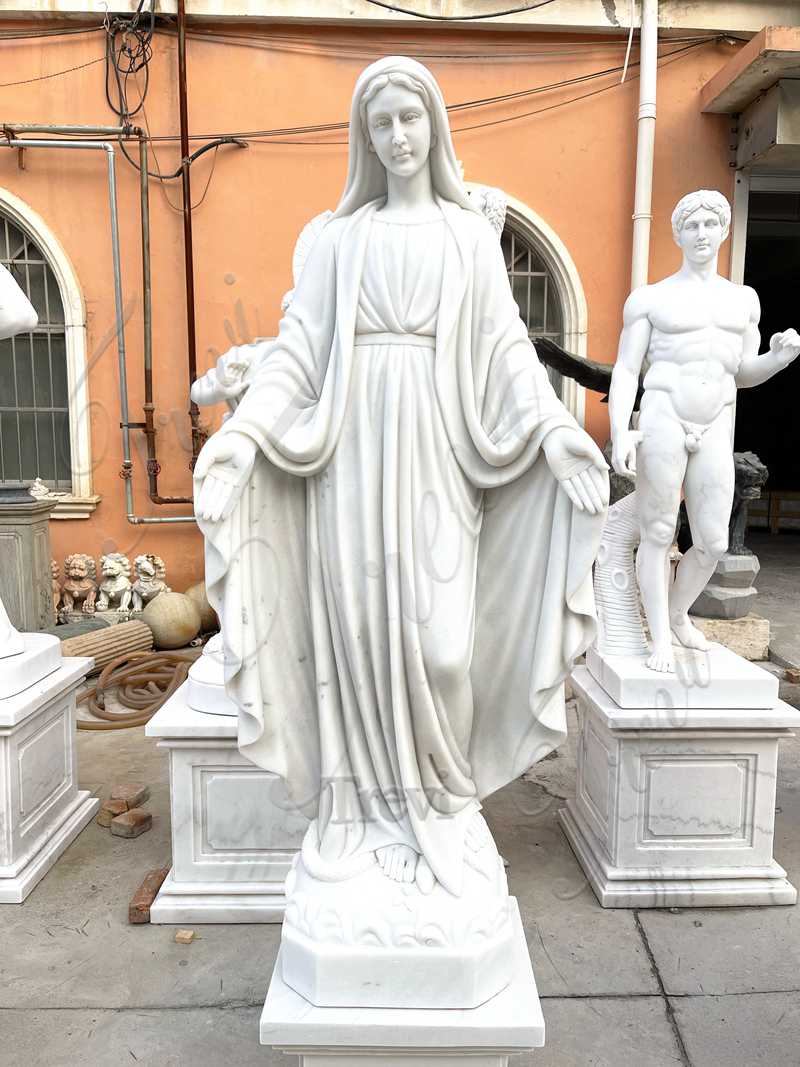 And during the Italian Renaissance, the custom of outdoor statues was a revival of ancient traditions. Among them, the statues of Our Lady of Lourdes and Fatima are the most numerous and most popular statues of Our Lady in the courtyard. Our Lady of Mary, then, is the chief witness of our faith in Jesus. So put her statue in our yard and we share the same belief. Mother Mary has been the protector of Catholicism since the early days.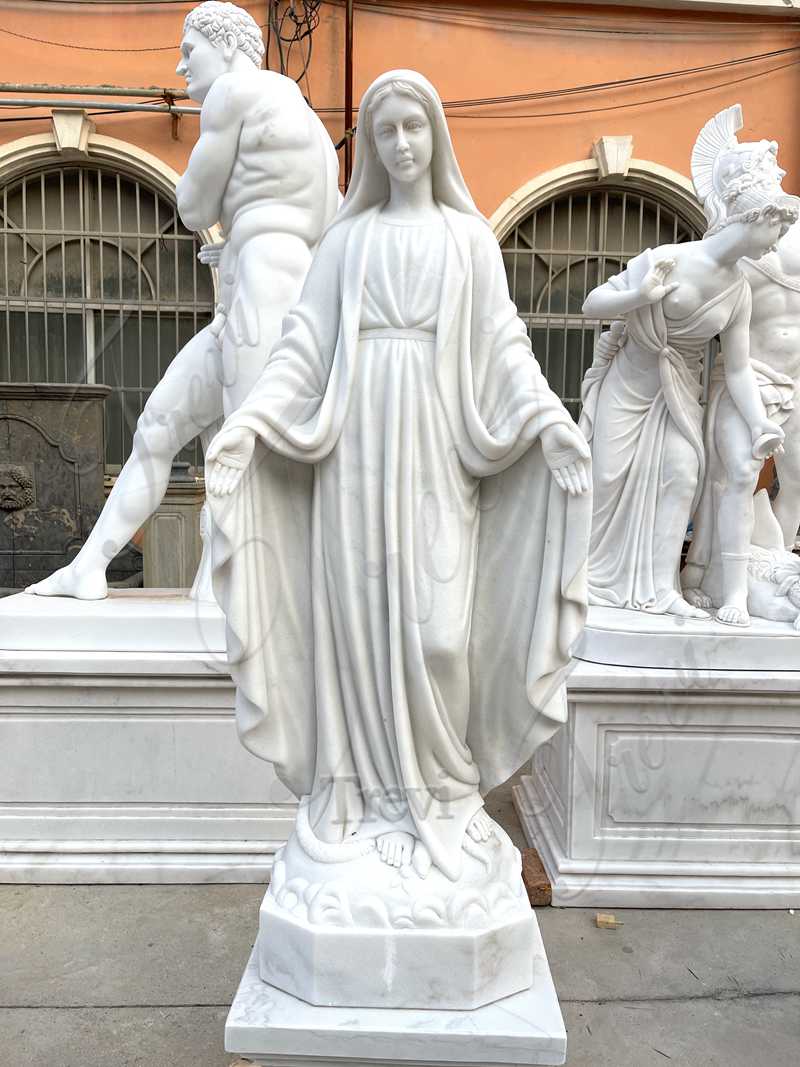 What is the Purpose of Mary's Garden?
The Garden of the Virgin Mary is a small sacred garden. In the garden, there is a statue or sanctuary of the Virgin Mother Mary. Mary is the mother of Jesus in the New Testament. Also, the practice originated in the monasteries of medieval Europe. In the Middle Ages, people saw the shadow of Mary in the surrounding flowers and plants. Among them, in the center of the garden, Mary holds the baby Jesus.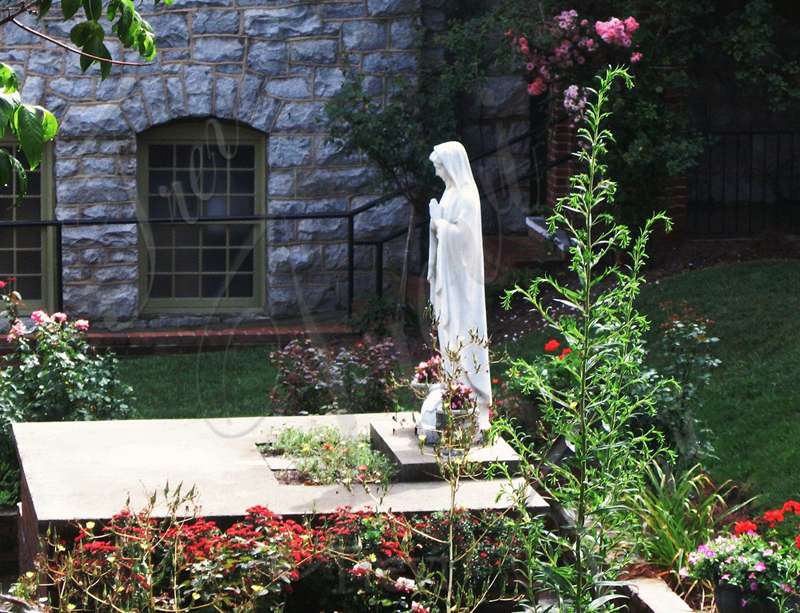 The garden is planted with flowers, shrubs, and trees associated with the legend of Mary. These plants may include laurels, strawberries, ladybugs, lilies of the valley, peonies, violets, irises, and roses, all of which are considered symbolic in the Bible. Gardens may have benches and facilities for lighting candles. People could pray and meditate next to the Virgin.

What Does the Mary Statue Symbolize?
The Mary statue is designed to deepen people's connection with Jesus. It represents what Jesus has done for us through her. Jesus grew up in Mary's love. Mother Mary was Joseph's wife. According to the Gospels, she was the virgin mother of Jesus. Both Matthew and Luke in the New Testament, as well as the Qur'an, describe Mary as a virgin. According to Matthew and Luke, she was engaged to Joseph.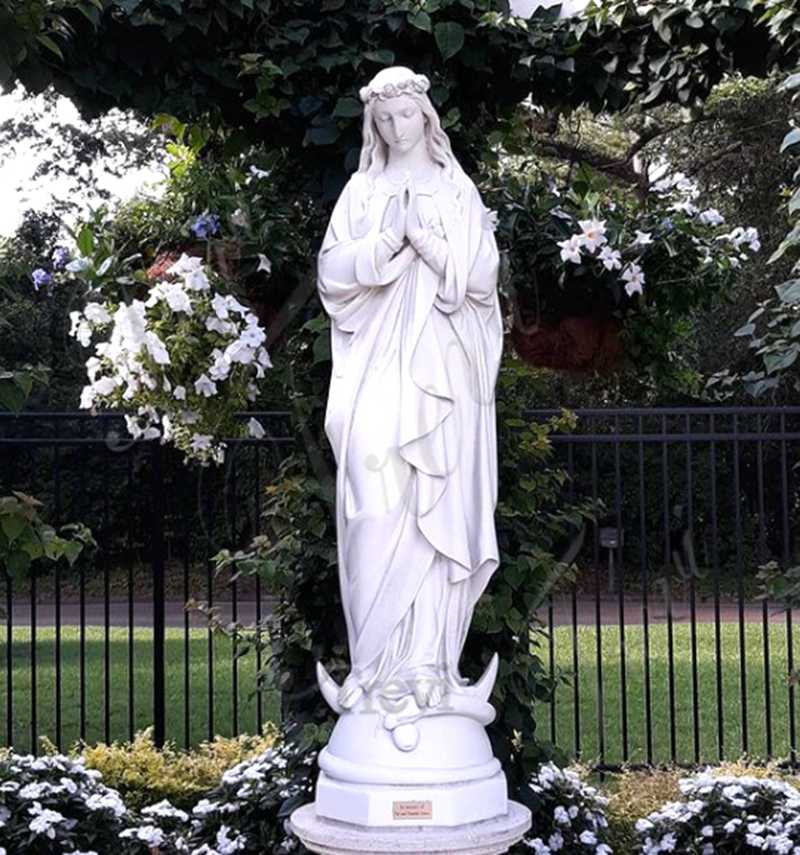 Also, Mary was a virgin when she was conceived by the Holy Spirit. And Mary accompanied Joseph to Bethlehem where Jesus was born. Her parents are called Anne and Joachim. According to Catholic teaching, at the end of her earthly life, Mary's body ascended directly to heaven.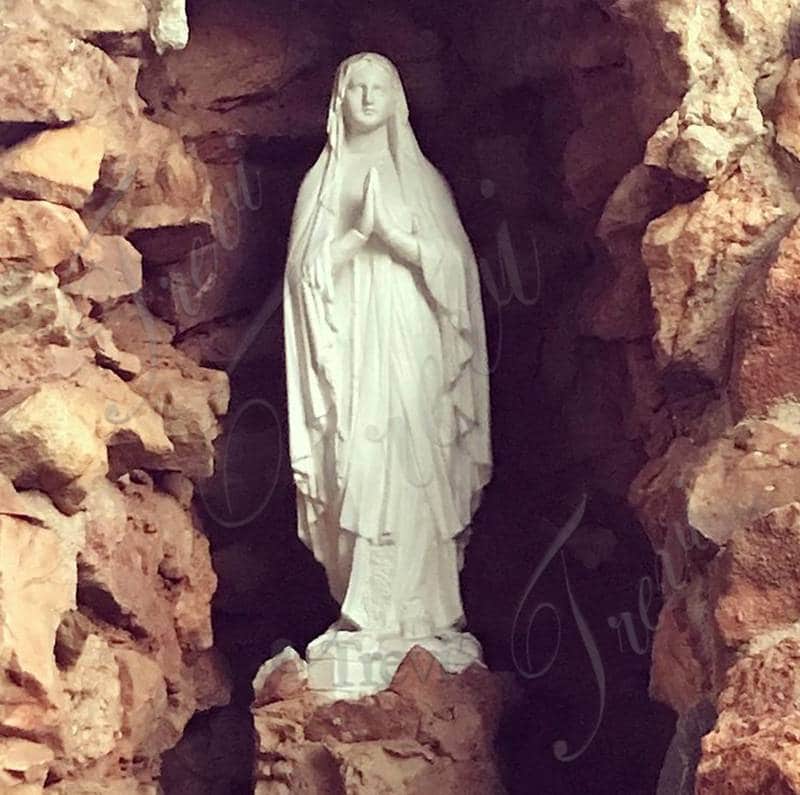 Mother Mary Statue Stepping on a Snake:
In Catholic churches, you would often see a statue of Mary stepping on a snake. This is a reference to Genesis where Mary would crush the head of a serpent (Satan). Mary defeated Satan in her role as a mother. Because Mary is stronger than anyone alive. She conquered sin by incubating the creator of the universe in her womb.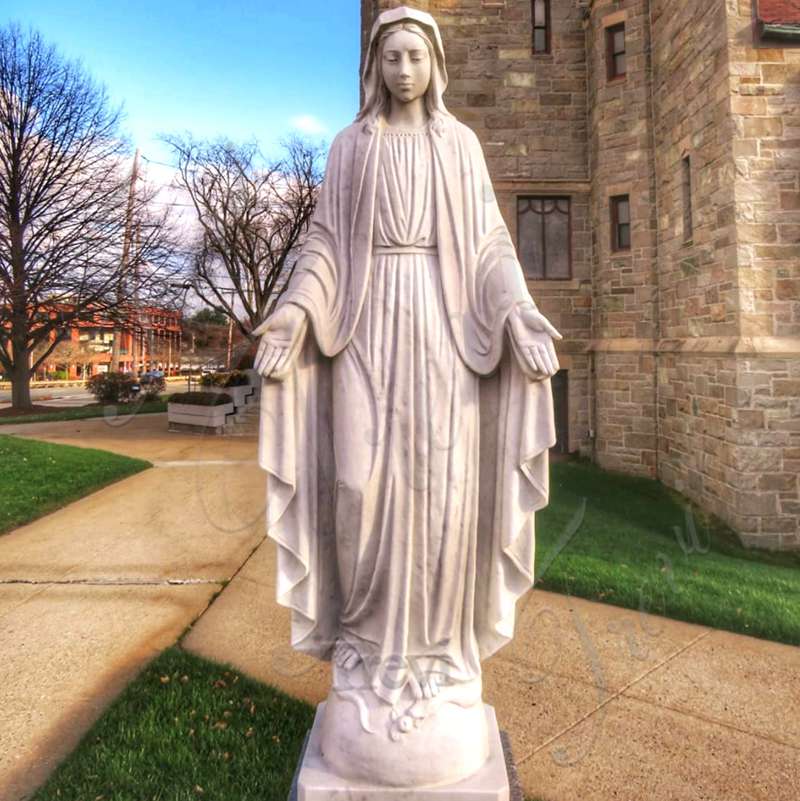 One of the most popular religious sculptures:
Catholics believe that Mary was sent to earth by God for the birth of Jesus. So she is innocent, unlike other mortals. Mary is the representative of human obedience, while Eve is the opposite. The statue of Mary remains one of the most popular religious sculptures of all time. Mary's sculpture is very popular and people often pray for her sculpture. You could check out our outdoor Mary statue which would add a touch of color to your garden.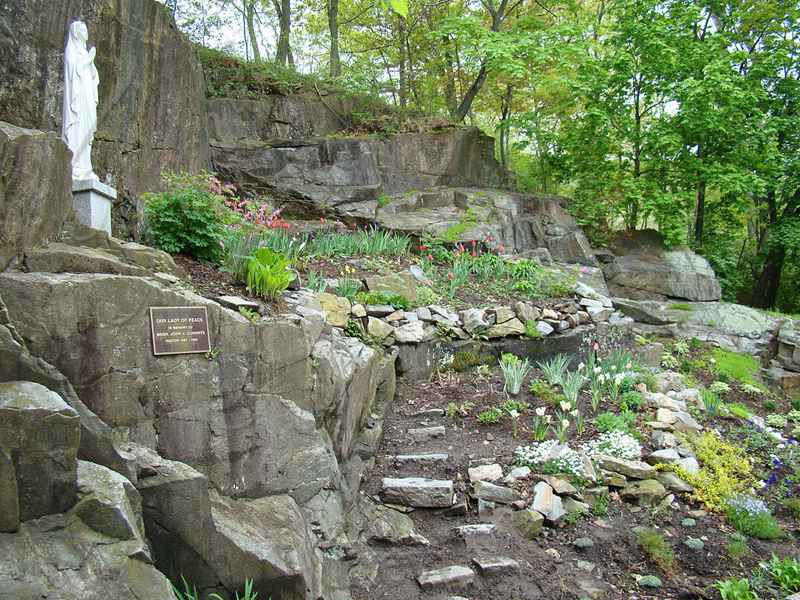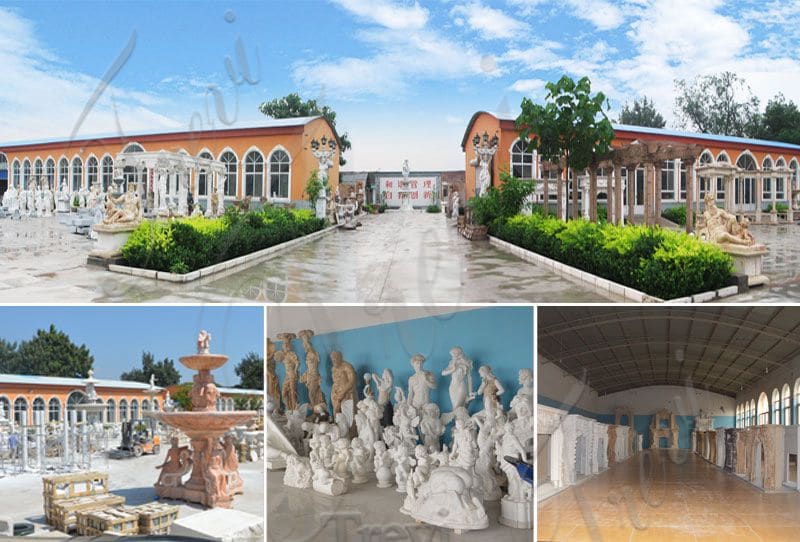 Trevi used high-quality marble to carve this exquisite outdoor Mother Mary statue for you. And, we use natural marble. Therefore, this Virgin sculpture has a very high collection value. Please feel free to contact us if you want an exquisite marble outdoor Virgin sculpture. Trevi would provide you with more favorable solutions and design choices.