Introduction of Our Lady of Lourdes Statue:
Catholic Our Lady of Lourdes marble statue is the perfect choice to decorate your home or church. These wonderful statues of the Virgin were handcrafted by a popular Chinese sculptor. It is made of durable high-quality marble. This exquisite life-size marble statue of the Virgin is perfect for decorating indoor or outdoor gardens. And, the folded hands of the Virgin are so sacred. Her calm and kind face brings us comfort. Especially the Virgin's dress is so beautiful. No doubt, this white Madonna sculpture would add more color to your garden.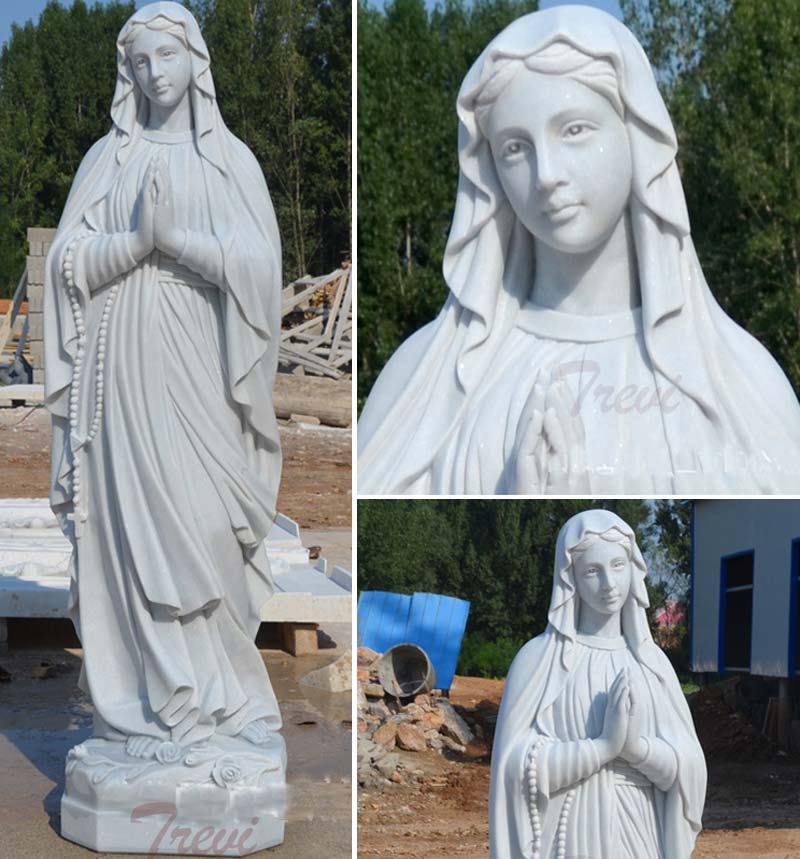 Virgin Mary Marble Source:
The Catholic Blessed Virgin Mary marble statue prays for us. Catholic saints Our Lady of Lourdes blesses the church. The Virgin Mary marble statue reminds us of the Holy Spirit of the Virgin Mary. In 1858, the Virgin Mary appeared in St. Bernadette. And, she confronts a 14-year-old peasant girl living in Lourdes, France.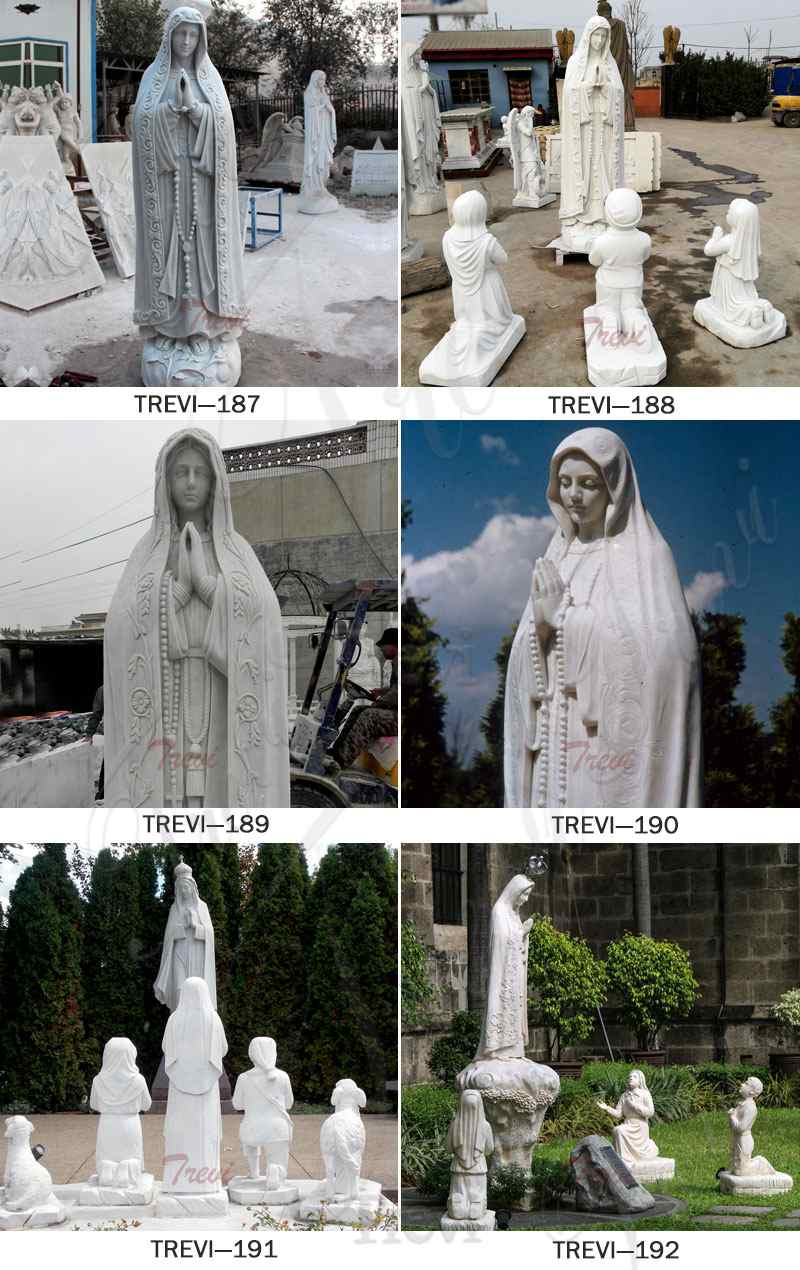 Where It Could Be Placed?
This statue of Our Lady of Lourdes is certainly of high quality. We guarantee her that it would stay indoors and outdoors for hundreds of years. And, it's a valuable collectible. Whether you're donating to a Catholic church or using it yourself, this is a great option. This exquisite statue of the Virgin could serve as a cemetery, house, and garden memorial. Of course, some of our religious statues are also displayed in churches, public buildings, government buildings, and even private ranches.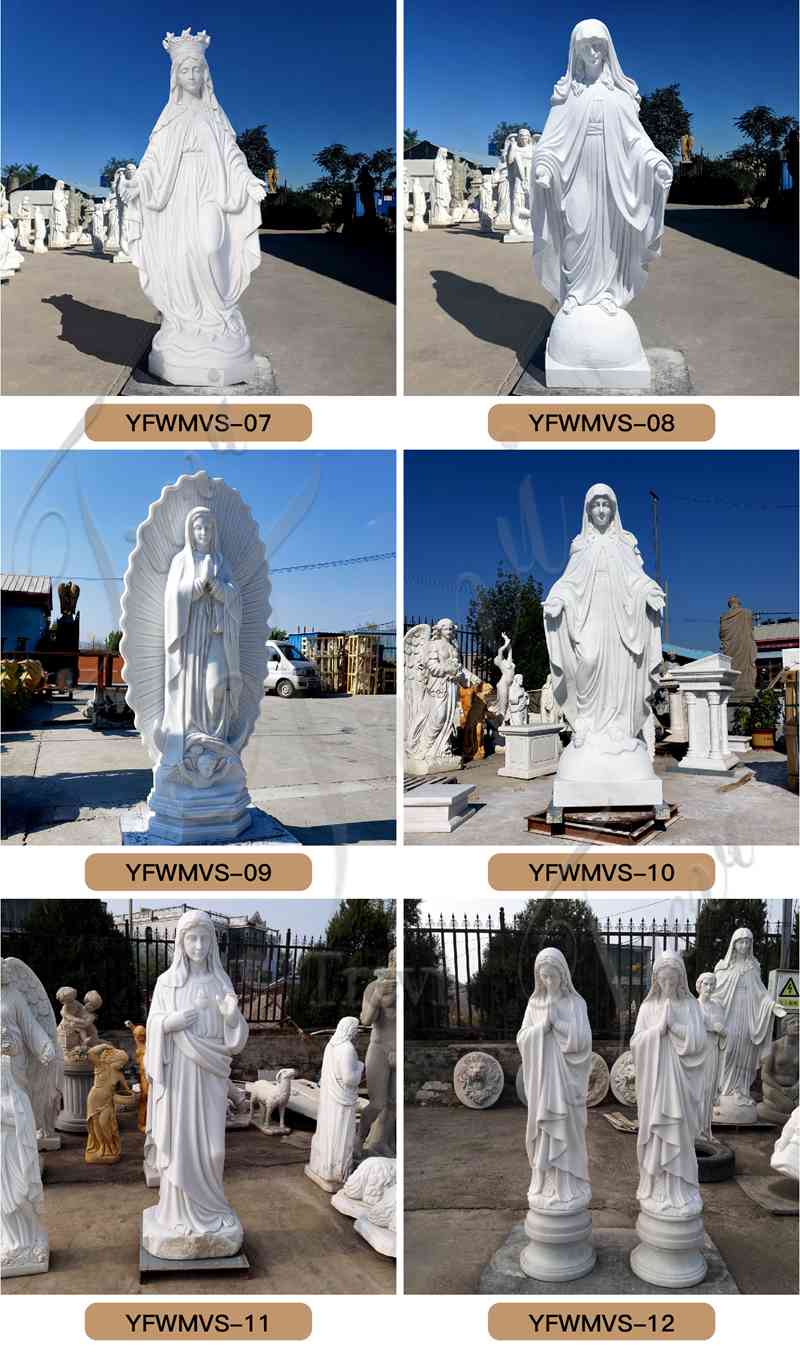 Use High-Quality Marble:
Trevi used high-quality marble to carve these beautifully famous statues of our lady of Lourdes. In particular, our factory uses natural marble. Therefore, these marbles have a long service life. We could see that the raw material of marble sculptures with thousands of years of history is natural marble. All our marbles come from Shishan. We have staff dedicated to collecting raw materials. Also, they work in the mountains all year round. We are always the first to obtain the most suitable quality marble raw materials. Without a doubt, the highest quality marble is capable of exhibiting the finest sculptural detail. Choosing Trevi would bring you a grand visual feast.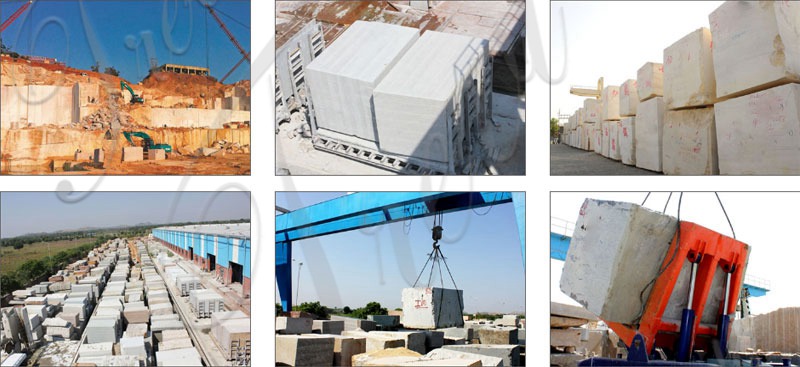 Trevi Excellent Artist:
Our artists learn the carving techniques of marble sculpture from an early age. Therefore, they have mastered all the carving skills. And, with decades of practice, the expressions of characters could be sculpted to life. Of course, they could also carve out the connotation of the sculpture for you. Also, this Madonna sculpture is perfect. No doubt they have a lot of experience in carving the perfect Virgen de Lourdes garden statue for you.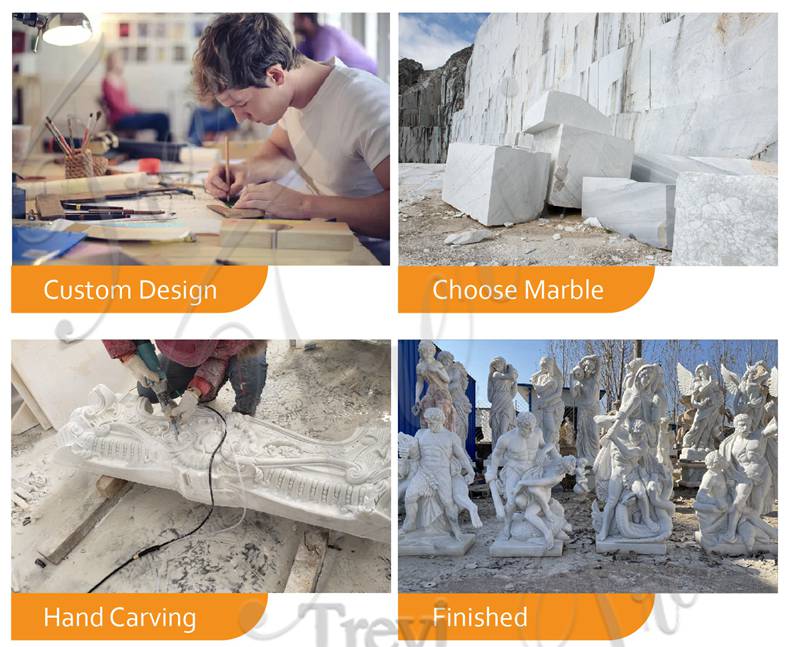 Also, our artists are devout Catholics. If you want a beautiful Madonna sculpture, please contact us immediately. Trevi could definitely provide you with satisfactory service.