Such a real nude woman statue would be the best choice for park and living room decoration. Our artists are always able to give you the most realistic female figure sculptures.
Nude Woman Statue Detail:
The body structure and proportions of the sculpture are very close to the appearance of the real person. In particular, her belly bulge is characteristic of the body appearance of most women. Of course, if you want to customize a nude female sculpture, our artists could also meet your needs.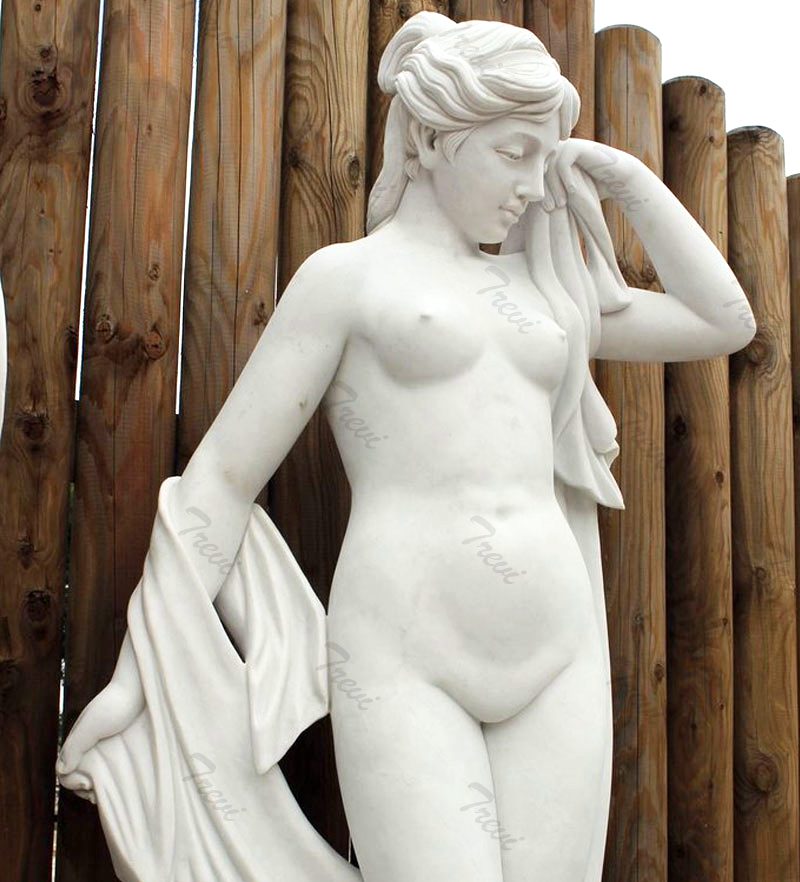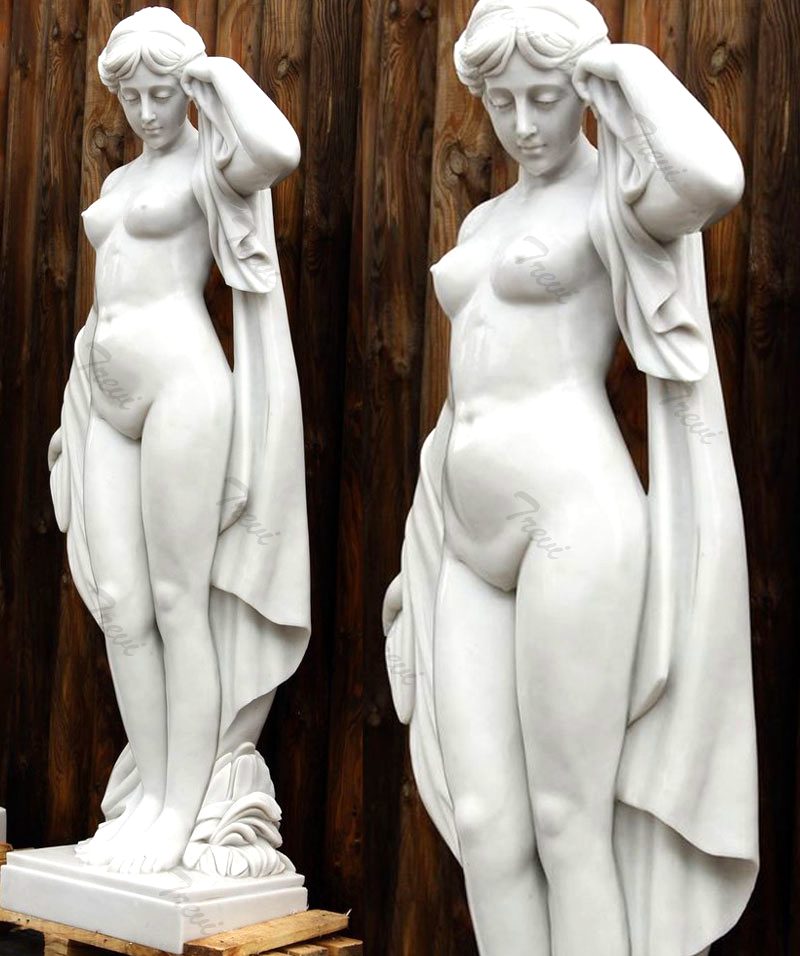 Excellent and Professional Artist:
We have artists with experience in carving. They have been exposed to marble figure sculpture from a very early age. And, in the inheritance from generation to generation, they have mastered all the carving skills skillfully. Especially in the sculpting techniques of the figures' faces, they always pursue the most perfect expression and resemblance. You could clearly see that the facial features of the female figure sculptures are very in line with our aesthetic standards.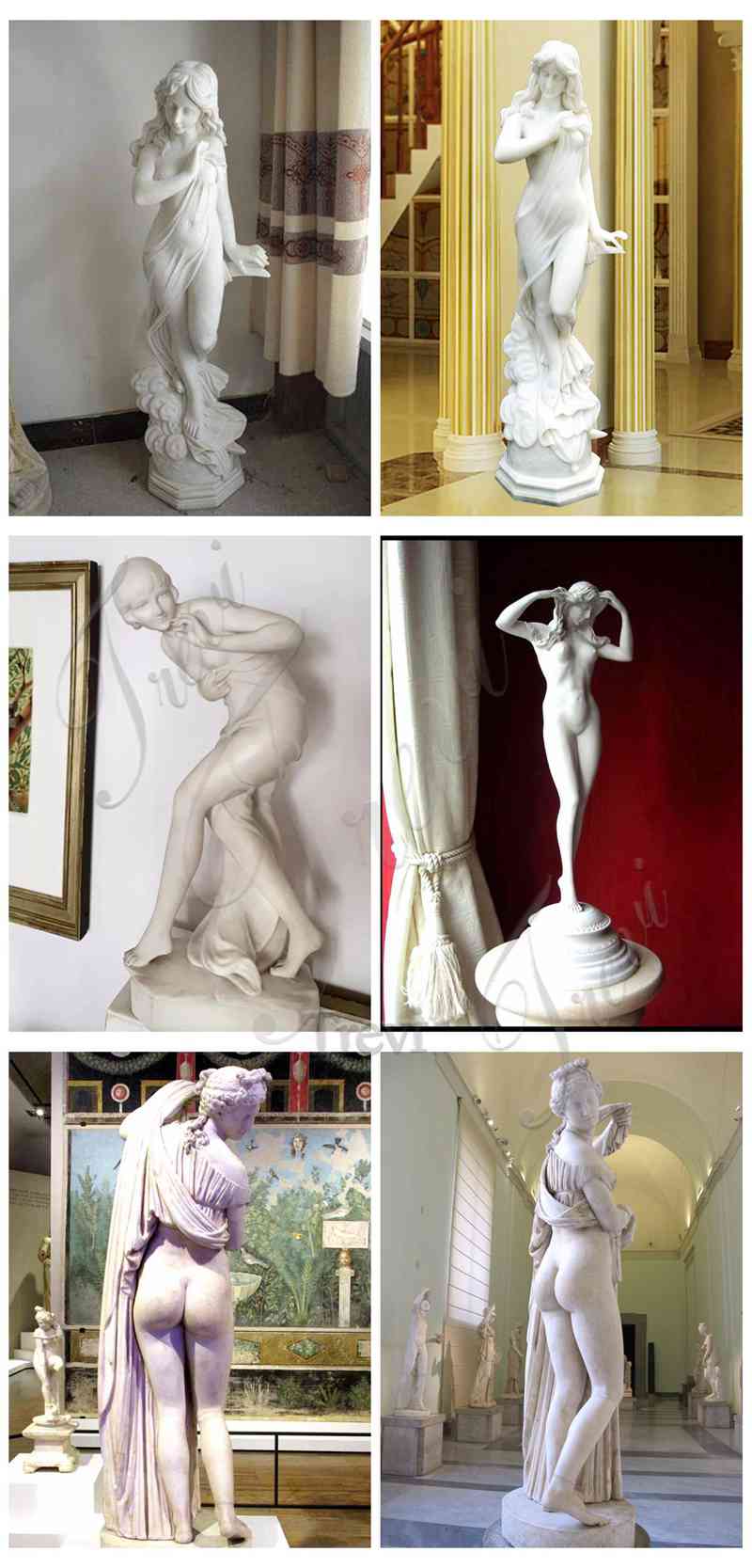 Advantages of Trevi Art Sculpture:
Our life-size nude woman is produced by a unique and proprietary carving process. They are made of white Carrara marble and over 100% of the finished sculpture is natural marble. They are finished by hand.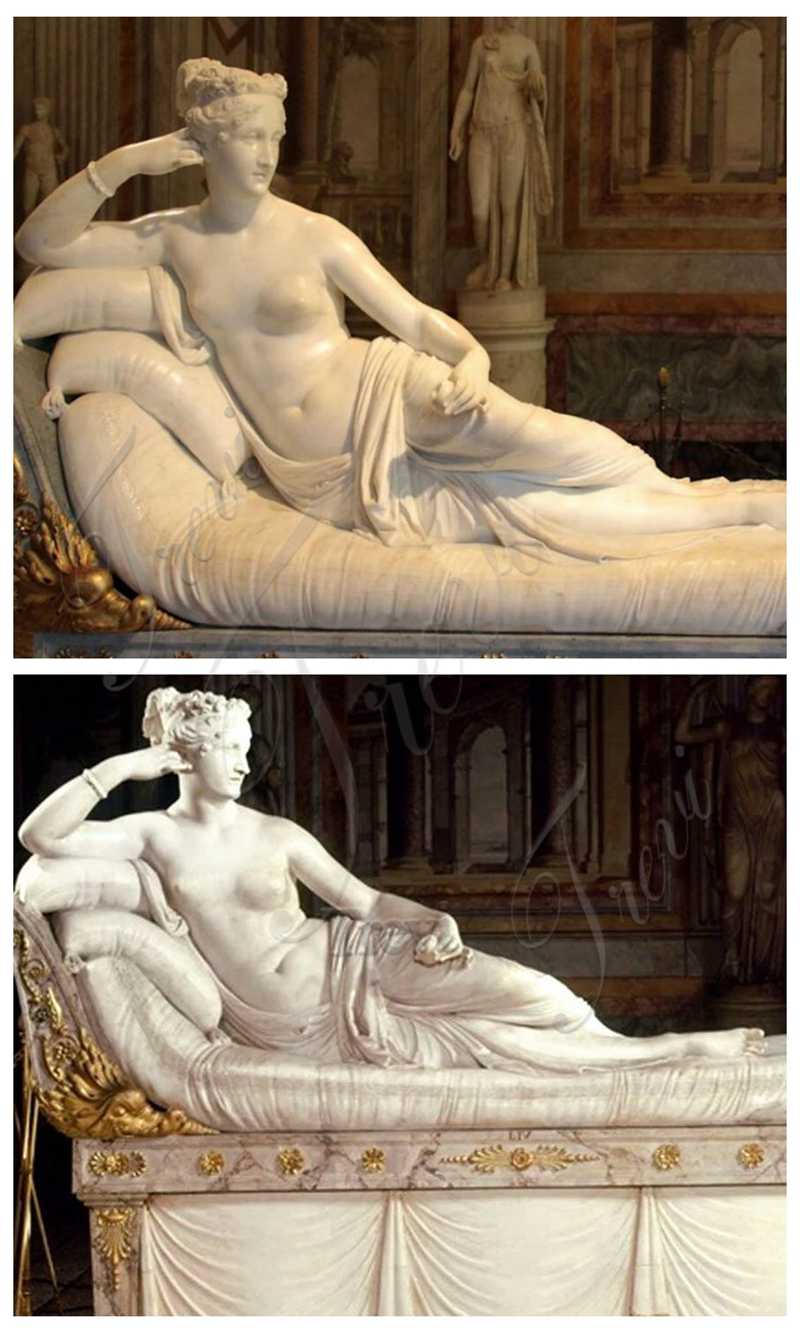 And, with the continuous improvement of the machine, we have added large marble-cutting equipment. Therefore, we are able to increase the cutting progress of natural marble. For those looking for unique marble artwork of a home or garden, there may not be more elegance than a life-size statue or sculpture from Trevi Art Sculpture.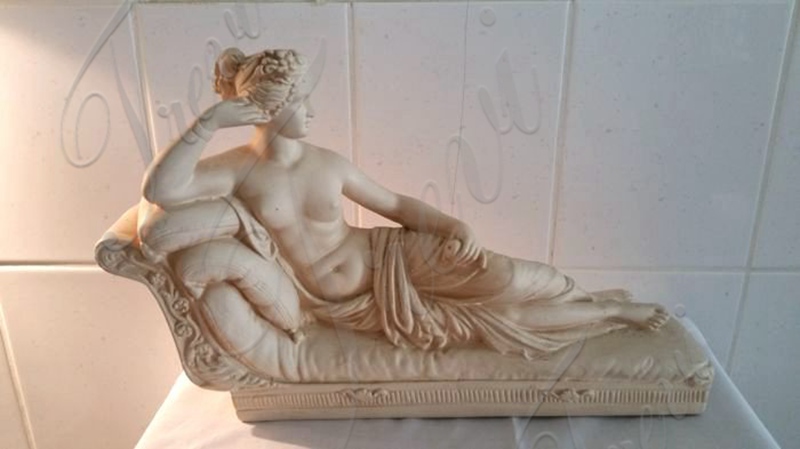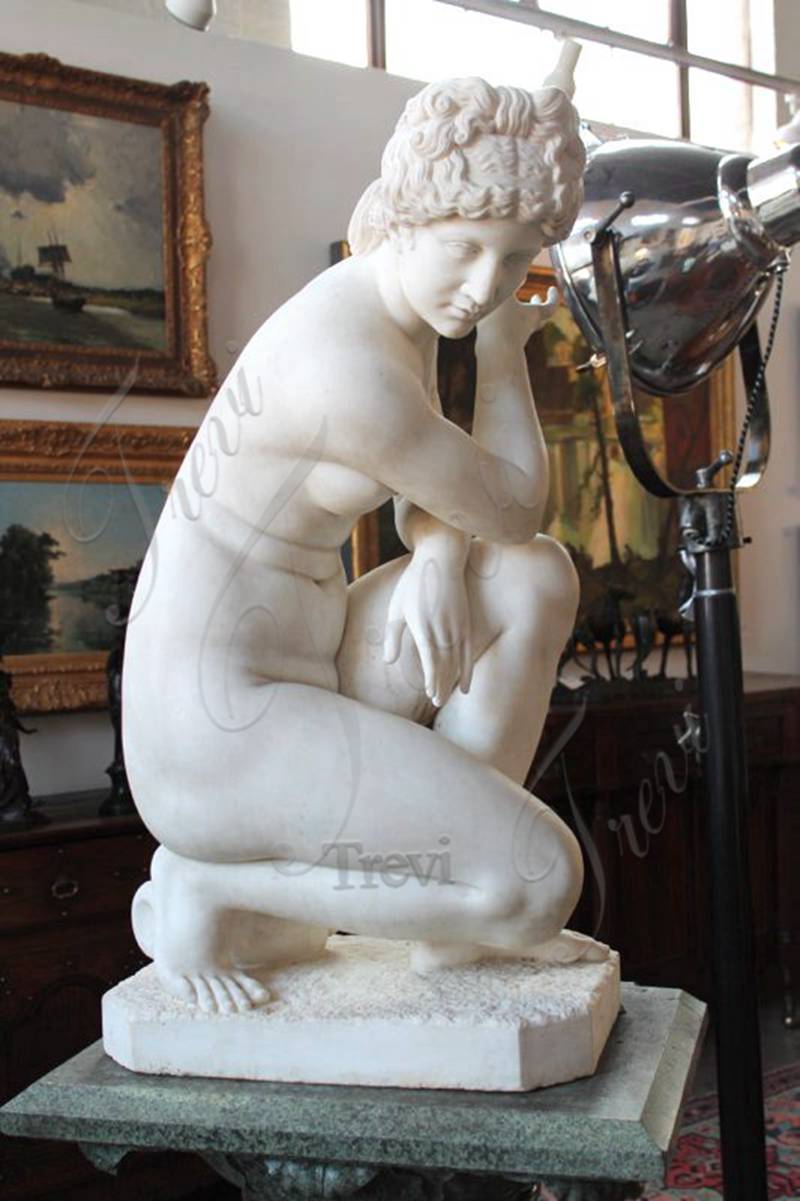 Besides this design of life-size nude women's outdoor garden statues and white marble online sale, Some of the most common themes of these live-size statues are Greek and Roman gods and goddesses, including Cupid, Hercules, Herb, Mercury, Neptune, and Venus. Of course, Venus is still one of the most popular options.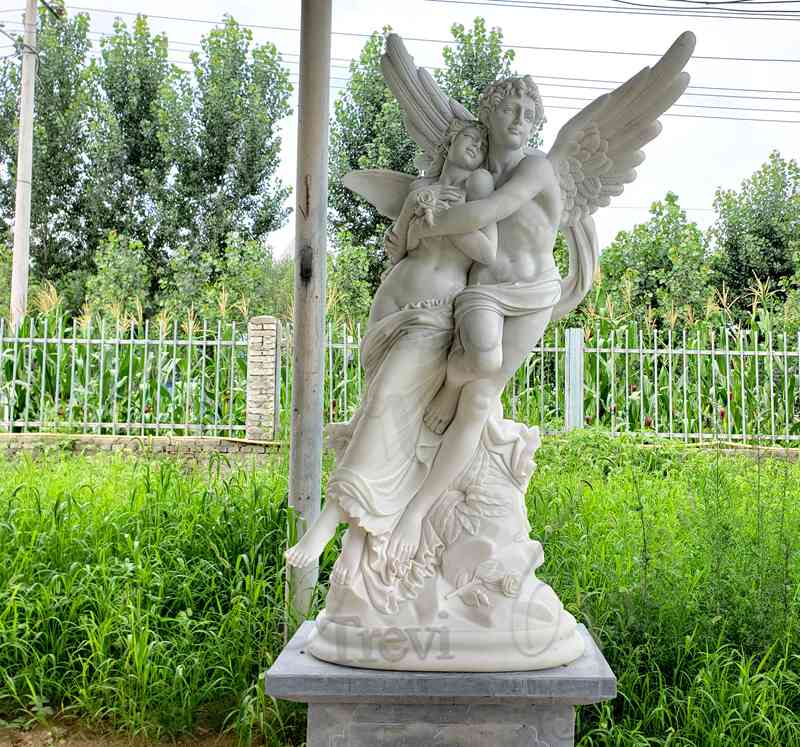 Well, if you want an exquisite nude marble statue please feel free to contact us. The sales of Trevi Art Sculpture could always provide you with the most comfortable communication and the most professional detailed explanation of sculpture carving.