This marble cherub statue portrays a realistic and adorable little angel that enchants all who lay their eyes upon it. From the curly hair and rosy cheeks to the lifelike angel wings adorning its back, every detail is meticulously crafted. The cherubs hold musical instruments in their hands, capturing a moment of intense concentration as they seem to play their instruments with utmost dedication. This endearing little angel sculpture effortlessly becomes a captivating focal point, whether placed in a garden or indoors, instantly drawing attention and evoking a sense of joy.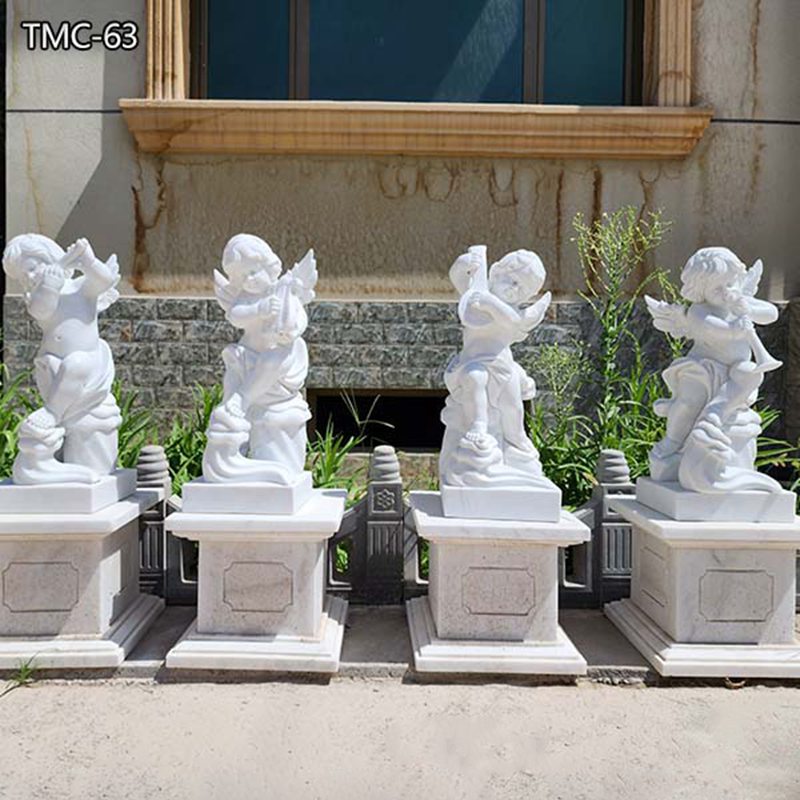 Meticulous Carving:
The intricate engraving on our cherub statue showcases the exceptional skill and artistry of our master sculptors. The natural and defined curls of the cherub's hair and the perfectly proportioned body lines evoke a sense of childlike innocence and cuteness. The lifelike facial expression captures the essence of a playful and curious cherub. These remarkable details are a testament to the expertise and craftsmanship of our highly skilled engraving masters at Trevi.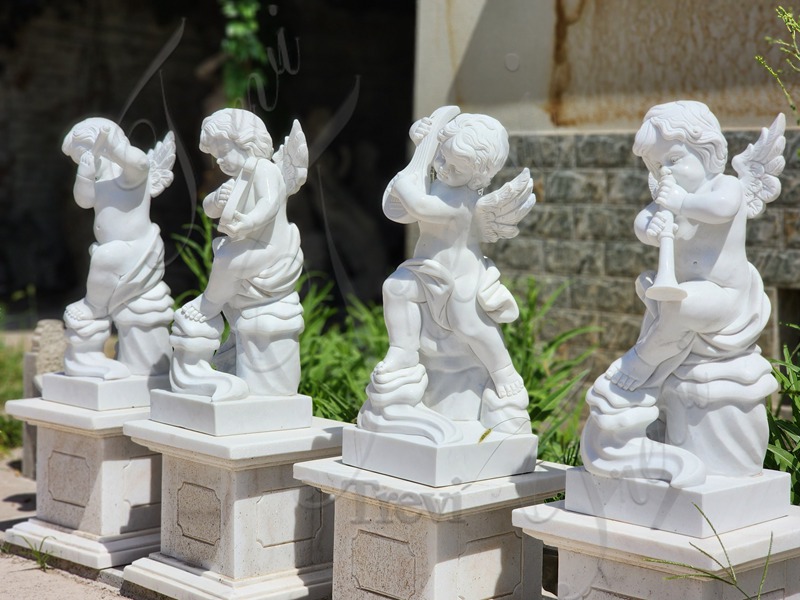 Customization to Fulfill Your Unique Vision:
At Trevi, we understand that each customer has specific preferences and desires. That is why we offer customization options for our marble little angel statues. You can personalize the face of the cherub sculpture to resemble that of a real child, adding a touch of sentimental value. The musical instruments held by the cherub sculpture can be tailored to your preference, whether it's a guitar, flute, or any other instrument. Moreover, the size and material of the little angel sculpture can be customized to suit your specific needs. Our exceptional designers and engraving masters will bring your vision to life with meticulous attention to detail.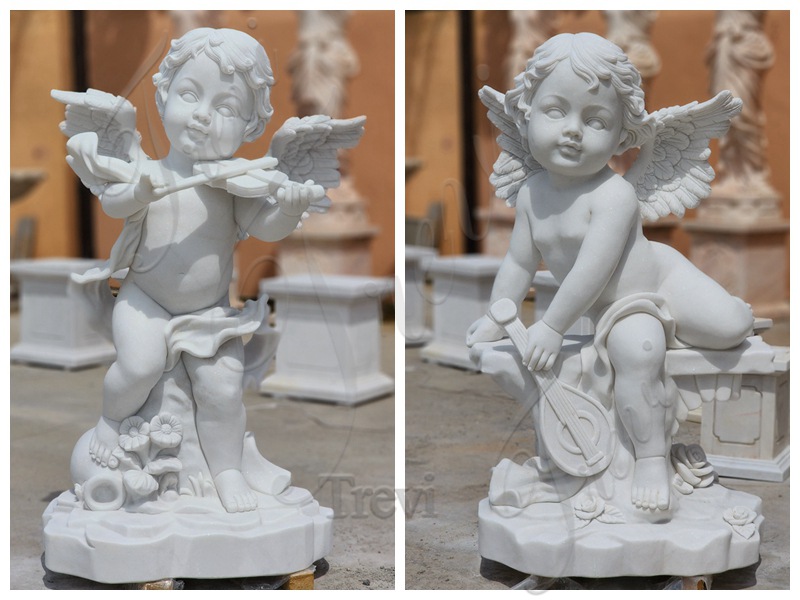 One-Stop Service: From Selection to Delivery
Trevi takes pride in providing a seamless one-stop service for our valued customers. From the moment you select your sculpture materials to the masterful carving process, and finally to the packaging and transportation, our dedicated team at Trevi takes care of every step. This convenient factory-direct sales model allows us to offer competitive prices while ensuring exceptional quality. With our comprehensive service, you can easily complete your overseas purchases from the comfort of your home.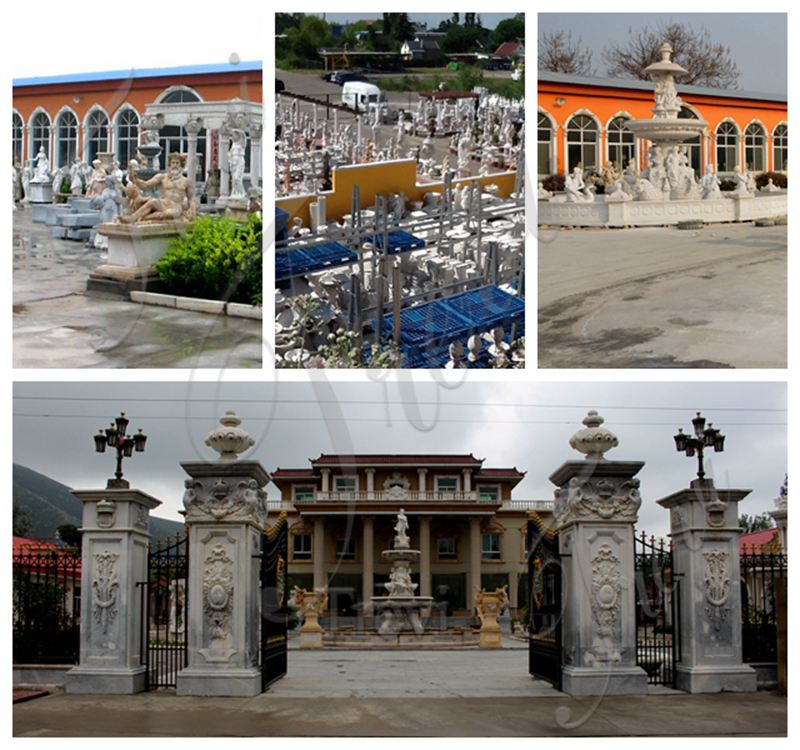 If you are interested in this marble cherub statue or want to purchase other marble angel statues, please feel free to contact us.