Children Garden Statue Carving Details:
This child garden statue is very interesting and has fine carvings. A group of little boys and a lamb are carved on the beautiful marble base. They are playing happily, and the whole sculpture is very vivid. In particular, Trevi uses deep carving techniques to bring out the exquisite shape of the sculpture.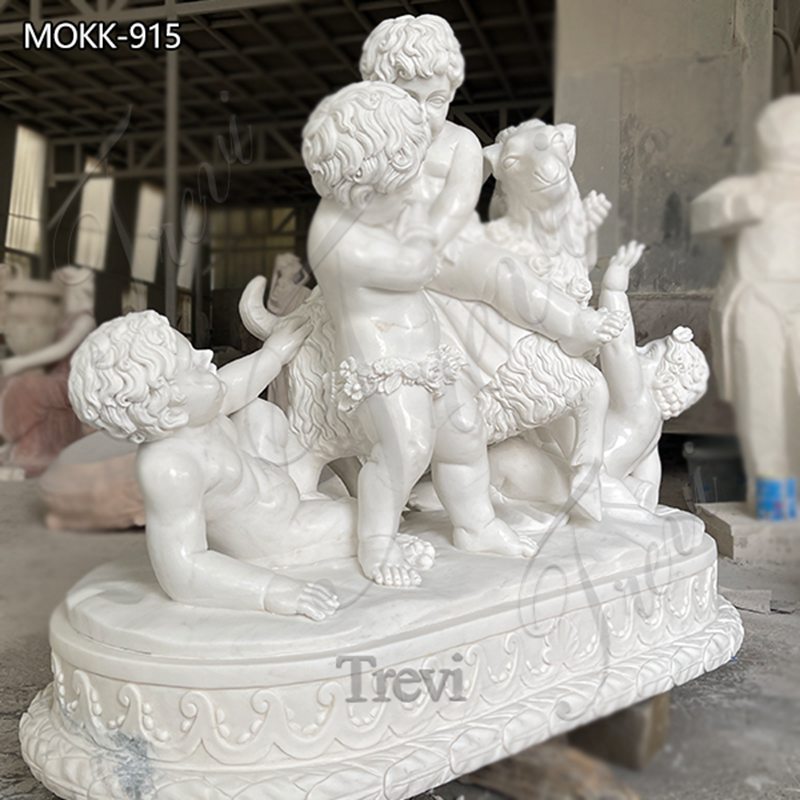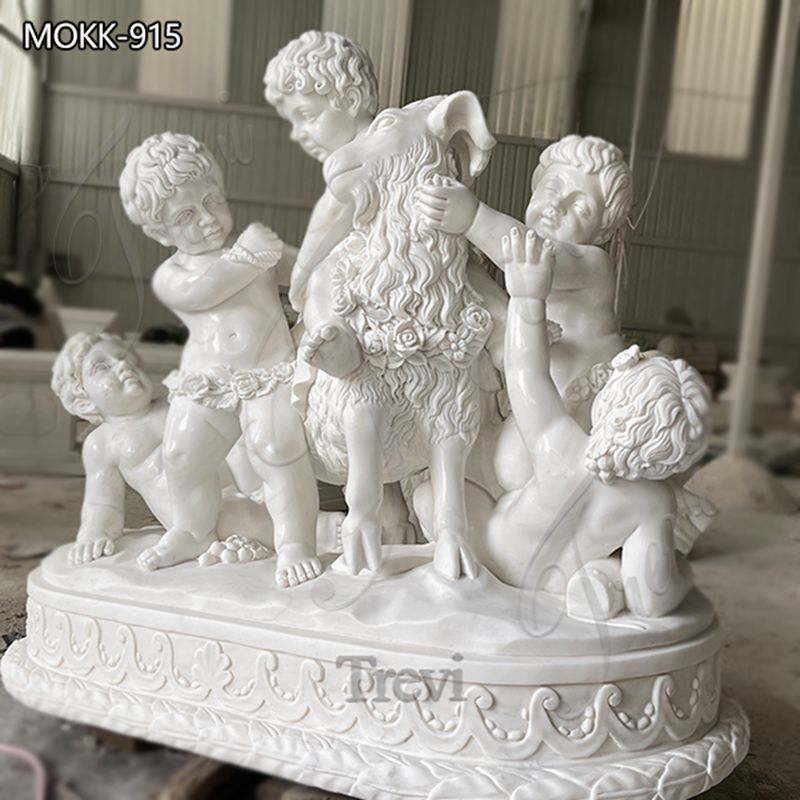 Use High-Quality Natural Marble:
Trevi has many high-quality marbles. And our marble selection is excellent. We have a professional source of marble collection. Therefore, Trevi marble is not only diverse in variety but also very high quality. First of all, we have Hunan white, Guangxi white, Sichuan white, and imported Carrara stone. Especially high-quality marble could bring out the real faces and expressions of famous marble statues.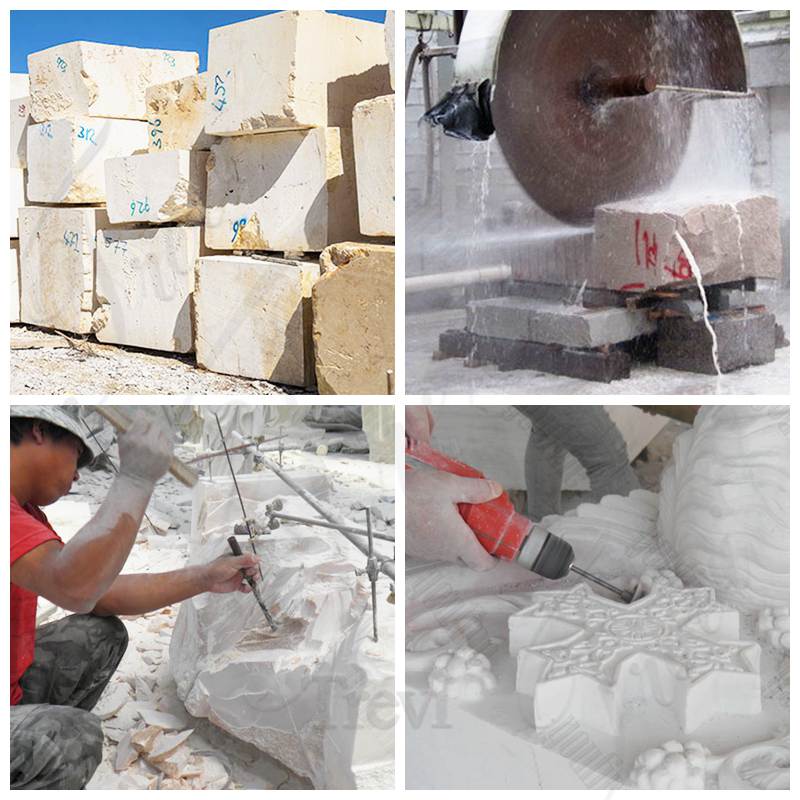 Excellent And Outstanding Artist:
This huge group of outdoor statues of children is purely hand-carved by our outstanding artists. Trevi's artists have learned character carving skills since childhood, so they have very superb and skilled carving techniques. Especially our chief artist is very good at character carving. Therefore, Trevi's sculptures of Dali characters would give you a good impression. You would also have an unparalleled treasure.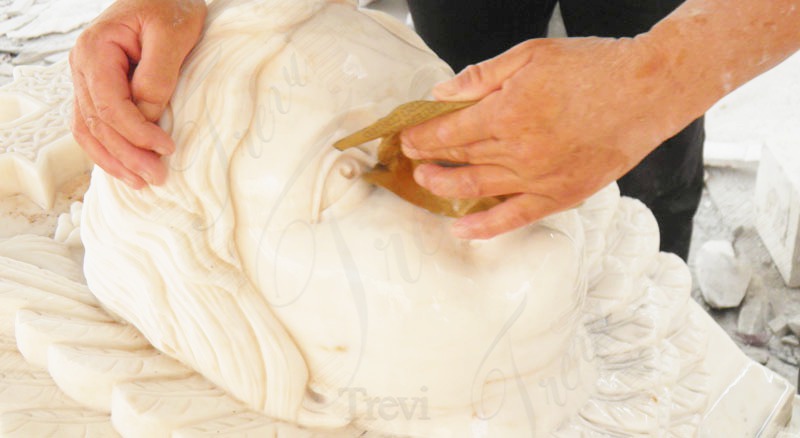 Trevi's Exquisite Clay Model:
A perfect marble sculpture must have a 1:1 scale clay model. Therefore, we have clay model artists who specialize in children's sculptures. Moreover, our clay model artists pay great attention to the emotional expression of characters and could sculpt them vividly. Many customers were deeply moved when they saw the clay model and decided to buy our sculptures.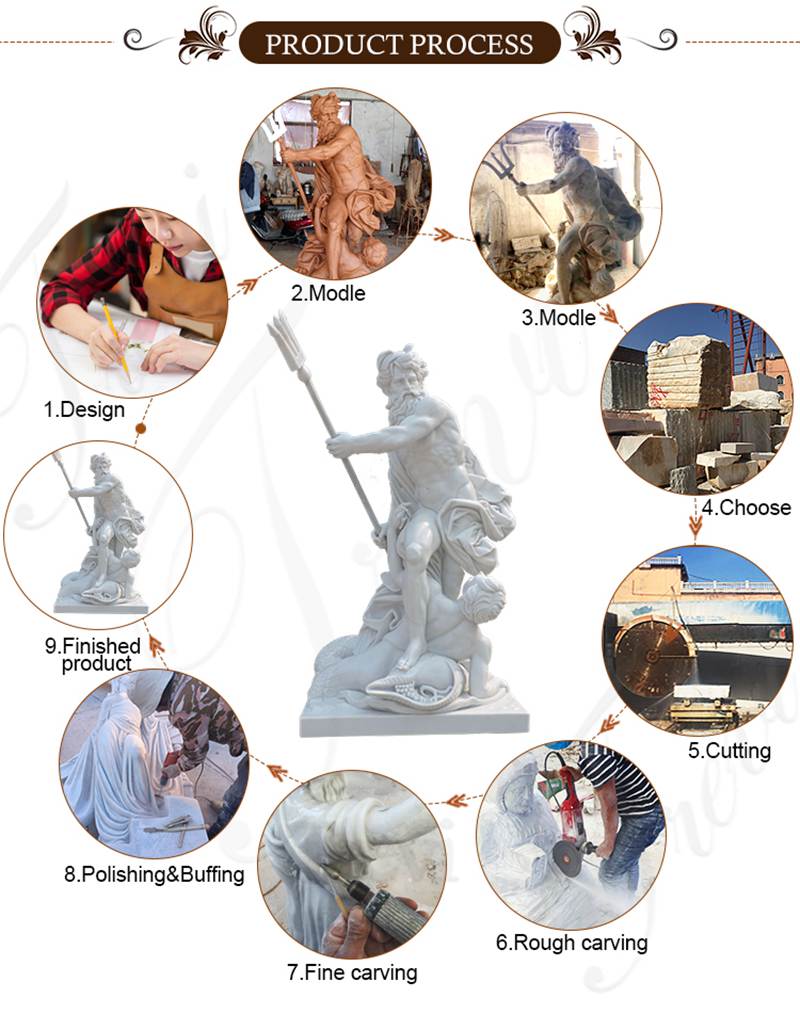 More Children's Sculpture Designs:
Trevi is a professional marble carving factory. Our artist designed weapons and carved many lovely and vivid garden statue children. For example, we have group sculptures of little boys, and sculptures of little girls and little angels. Of course, we accept customization, you could provide me with photos. Our artist would carve you a 100% restored character sculpture.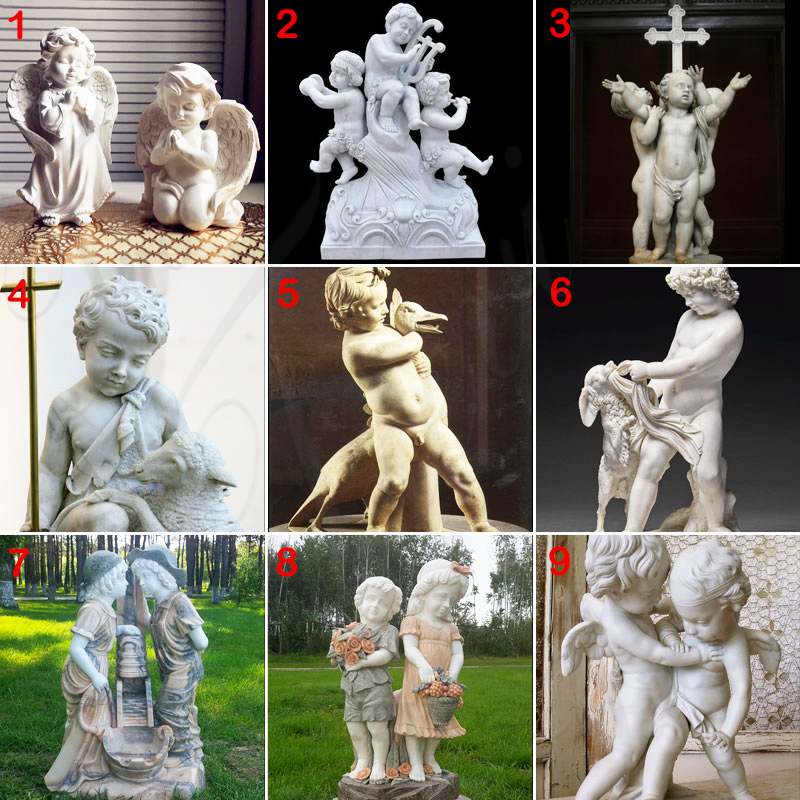 Trevi is located in Quyang, Hebei, the hometown of carvings. This has 3000 thousand years of carving history and cultural heritage. We have the absolute strength to carve marble kids' garden statues for you. You could contact us immediately to get better price concessions.