About This Statue:
This replica of the boy with goose statue is made of purely natural marble. In order to restore this famous Greek sculpture at a high level, our sculptors have consulted a lot of relevant materials and learned the story behind the sculpture and its meaning. They use superb carving skills to perfectly present every subtle expression and movement of the child. The pure natural marble has a delicate texture, which is not only very suitable for carving but also enables the sculpture to have a long service life.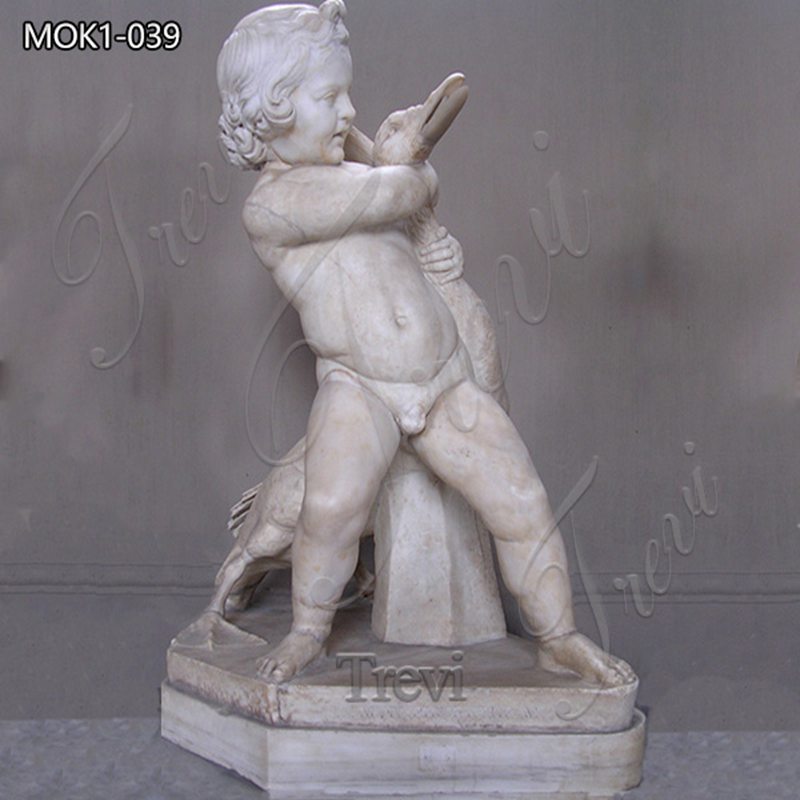 Do You Know Boy with Goose Statue?
This is a mid-Imperial age (110-160 AD) copy of a famous original of the Hellenistic period. Sculptures of children, animals, and funny scenes were popular during the Hellenistic period. The boy and goose in the sculpture pull in opposite directions, but with their feet apart, forming a solid foundation for the pyramidal composition. In the sculpture, the little boy is nearly off balance, with all his weight on his right leg. His torso turned slightly to the left, his arms hugging the goose tightly to the left while applying pressure to the animal's neck with his right hand. Such interesting and vivid famous Greek sculptures are loved by many people.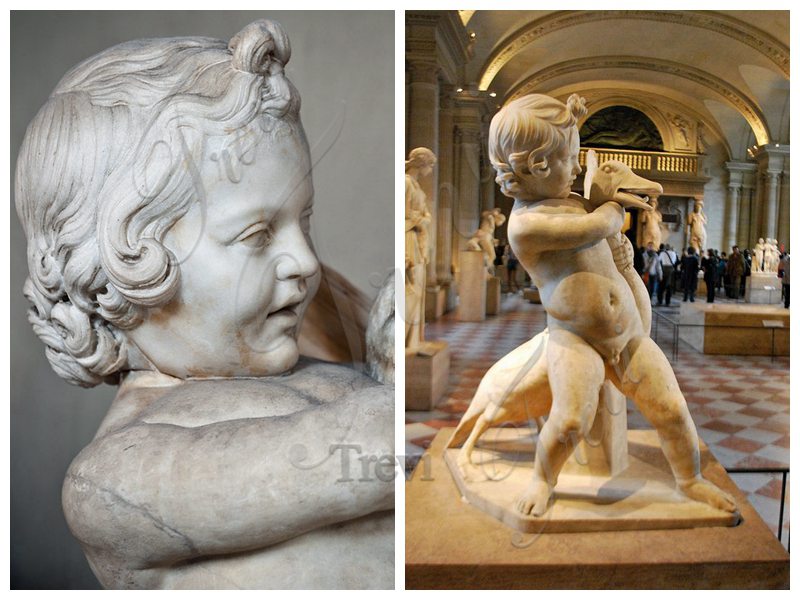 Other Greek Sculptures:
In addition to this boy with goose statue, Trevi factory has also produced replicas of many other famous marble sculptures for sale. Examples are David sculpture, Venus sculpture, Athena statue sculpture, Laocoon sculpture group, and so on. The replicas of these sculptures made in our factory are very realistic and have a high degree of reduction. We also offer custom services to our customers, as long as it is the famous Greek sculpture you want, or any other sculpture, we could make it perfectly.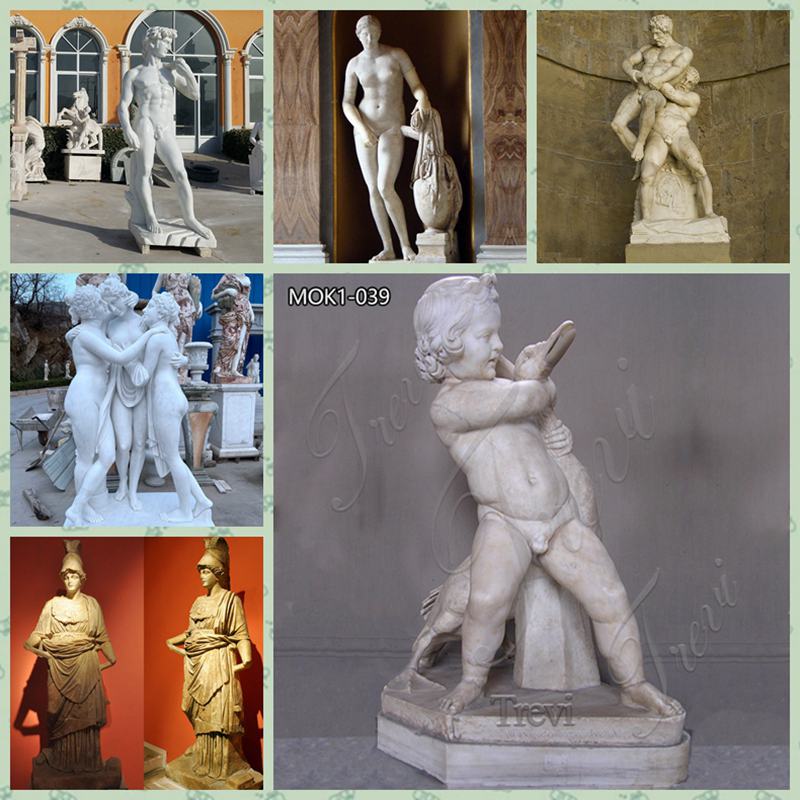 Strong Packaging:
Trevi has always paid great attention to the packaging of products. Our marble sculptures are often packaged in strong wooden crates. The wooden crate has a thickness of up to 3 cm, which could play a good role in external protection. And we also stuff plastic foam in the box, wrap thick soft cotton on the surface of the sculpture, etc. Such tight packaging allows our sculptures to arrive in your home intact.
Trevi would provide you with high-quality sculptures and thoughtful services. If you want to buy this boy with goose statue, please contact us as soon as possible.