Marble Holding Trumpet Angel Statues details:
This hand-carved marble angel statues looks gorgeous and gives a sensual and elegant atmosphere. She is beautifully carved by hand. The shapes of her feathered wings and hair are very realistic. In addition, the charming white marble sparkles in the light.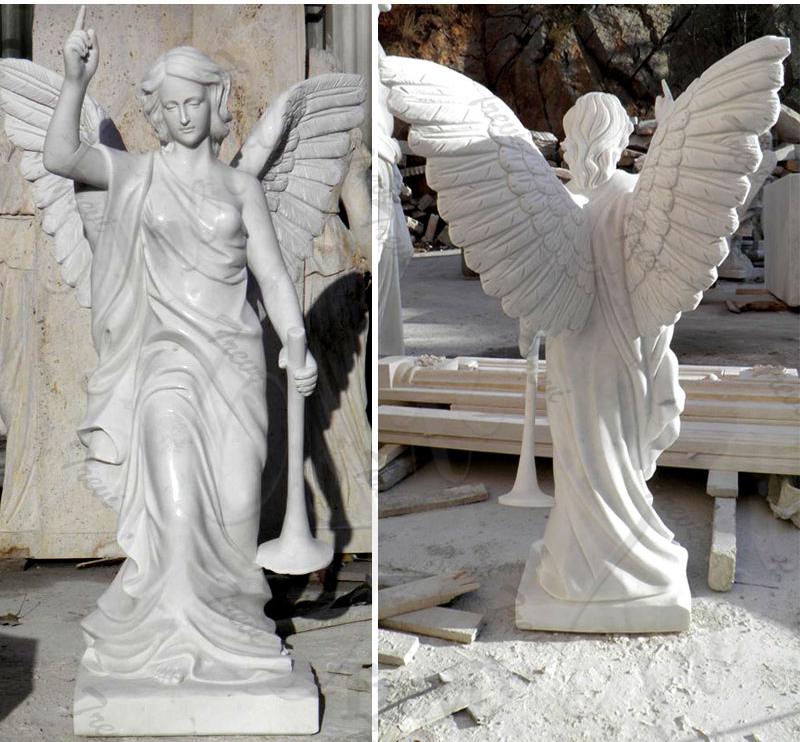 You can place it anywhere:
This sculpture is carved from natural white marble. Marble garden statues are a very solid work that perfectly maximizes the beauty of white marble. It is perfect for any church, peaceful garden, or family gallery, and creates a special place for you to relax!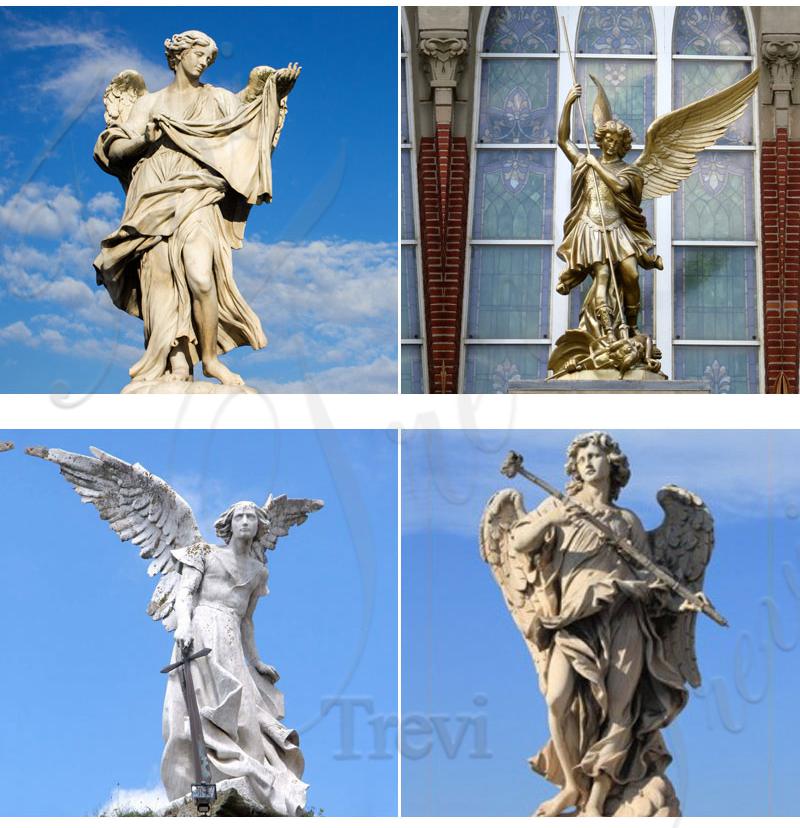 Why customers choose Trevi:
Trevi has been engaged in carving for more than 35 years. Whether it is marble holding trumpet angel statues or a stone angel, we provide a variety of materials and sizes. In addition, all statues can be customized according to various specifications. We also provide various marble figures or animals, such as religious figures, human busts, classical figures, lamp figures, group sculptures, and abstract figures.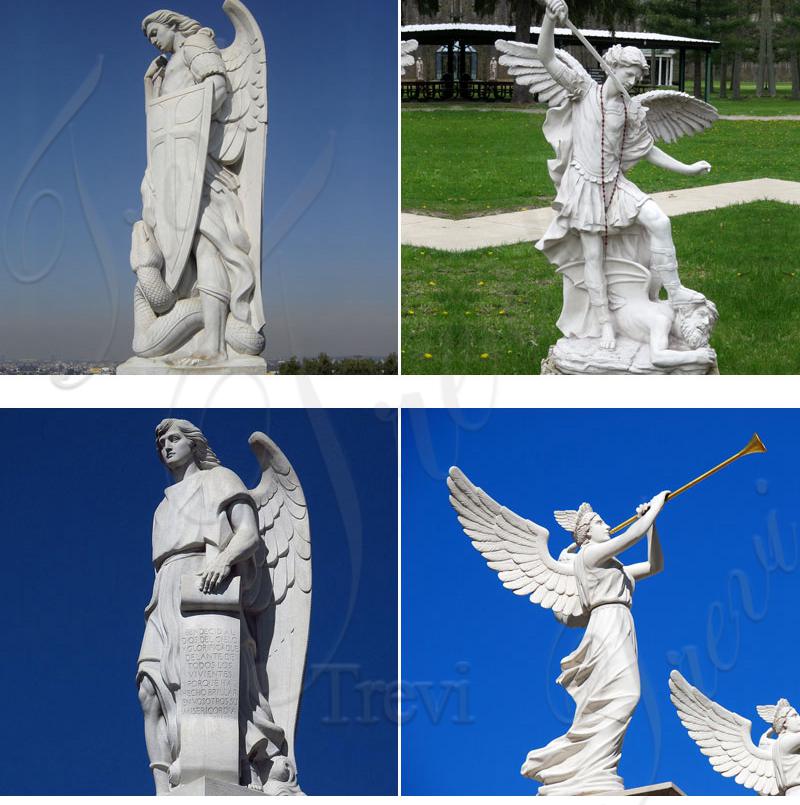 The craftsmen of the factory use the most exquisite cutting techniques to cut stones. The most important thing is to use a 1:1 model to make a clay mold to perfectly restore the essence of the character. In addition, the masters keep carving characters all year round, purely hand-carved and hand-polished. Therefore, customers can see how meticulous and beautiful every detail is.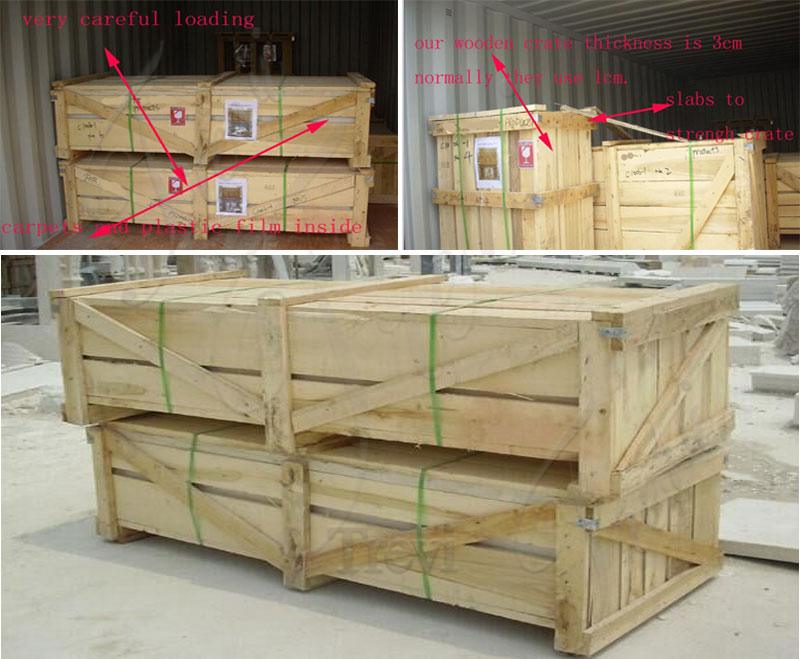 Our factory is located in Quyang, known as the hometown of sculpture. The craftsmanship has been passed down from generation to generation and has a history of thousands of years. In addition, many masters learned to sculpt since they were young and devoted their lives to sculpting. Therefore, they can grasp every detail of the statue. As a professional leading sculpture factory and exporter, You Fine has a professional team that can make everything go smoothly.