Introducing Artemis Diana Statue:
This marble Artemis Diana statue has received rave reviews from clients. Artemis Diana statue is known as a childbirth and a female virgin goddess. Artemis Diana was one of the three goddesses which Minerva and Ashta swore they would never marry. Oak trees and deer are especially sacred to Artemis Diana.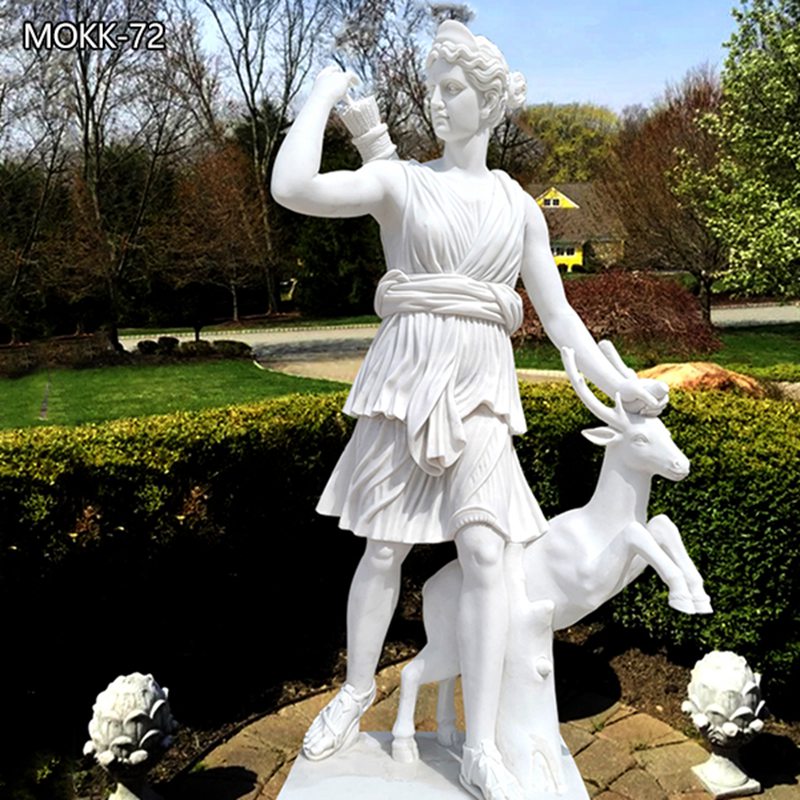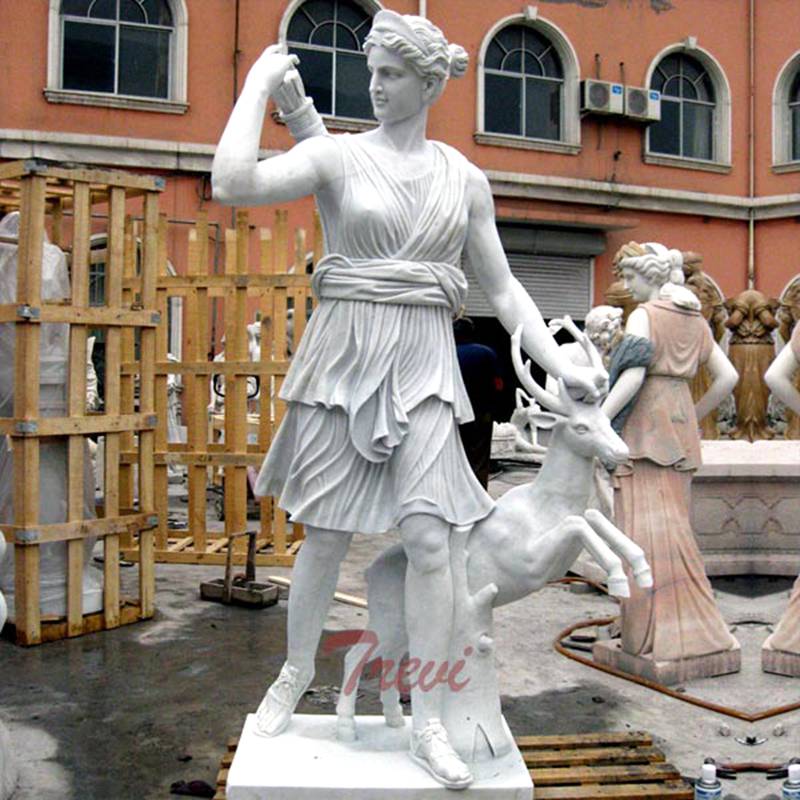 Artemis Diana and her twin brother Apollo were born on the Isle of Latona, and she is the daughter of Jupiter and the Isle of Man. Artemis Diana carries a quiver and is often seen with bucks. Trevi's outdoor garden decoration Artemis Diana statue is very beautiful. Especially Artemis Diana, the clothes are so real, and her facial expressions are very brave. Outdoor garden decor marble life-size Artemis Diana statue with stag show nature and woodland goddess in full form with a bow and arrow bags. Therefore, choosing Trevi's Artemis Diana sculpture would bring you a beautiful visual experience.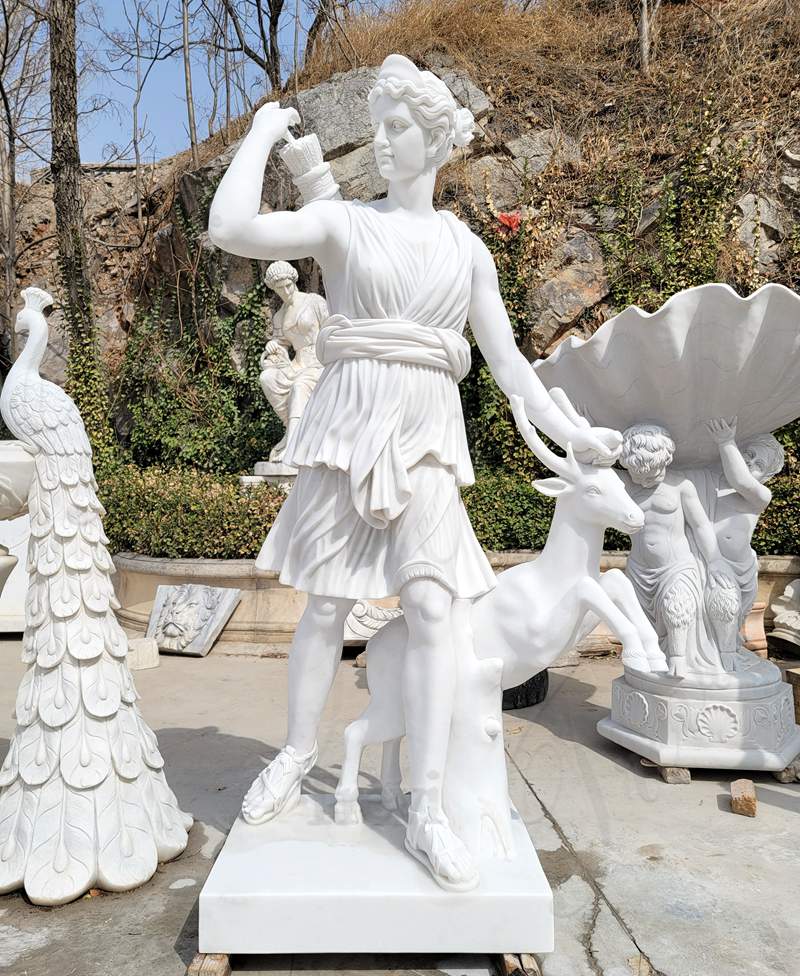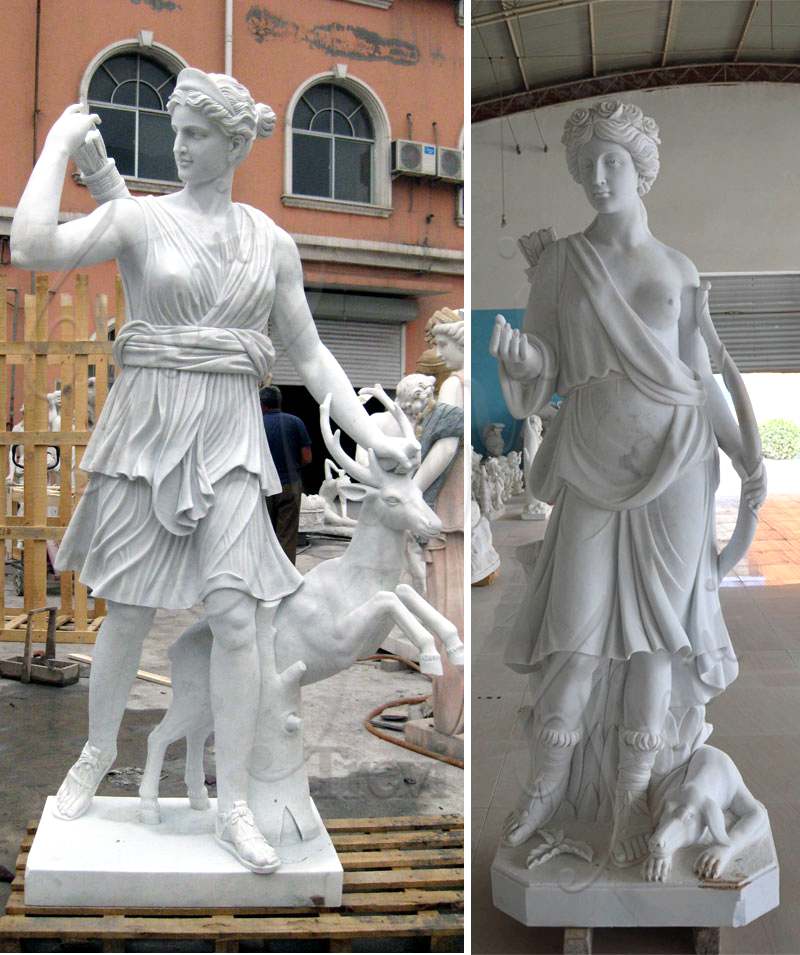 Mythological image of Artemis Diana:
According to Roman mythology, Diana was considered the goddess of the wild or hunting. She is closely related to forests and animals. According to Greek mythology, Artemis was born to Leto and Zeus. Artemis is a young girl associated with hunting, animals, virginity, childbirth. She is often depicted as a huntress with a bow and arrow.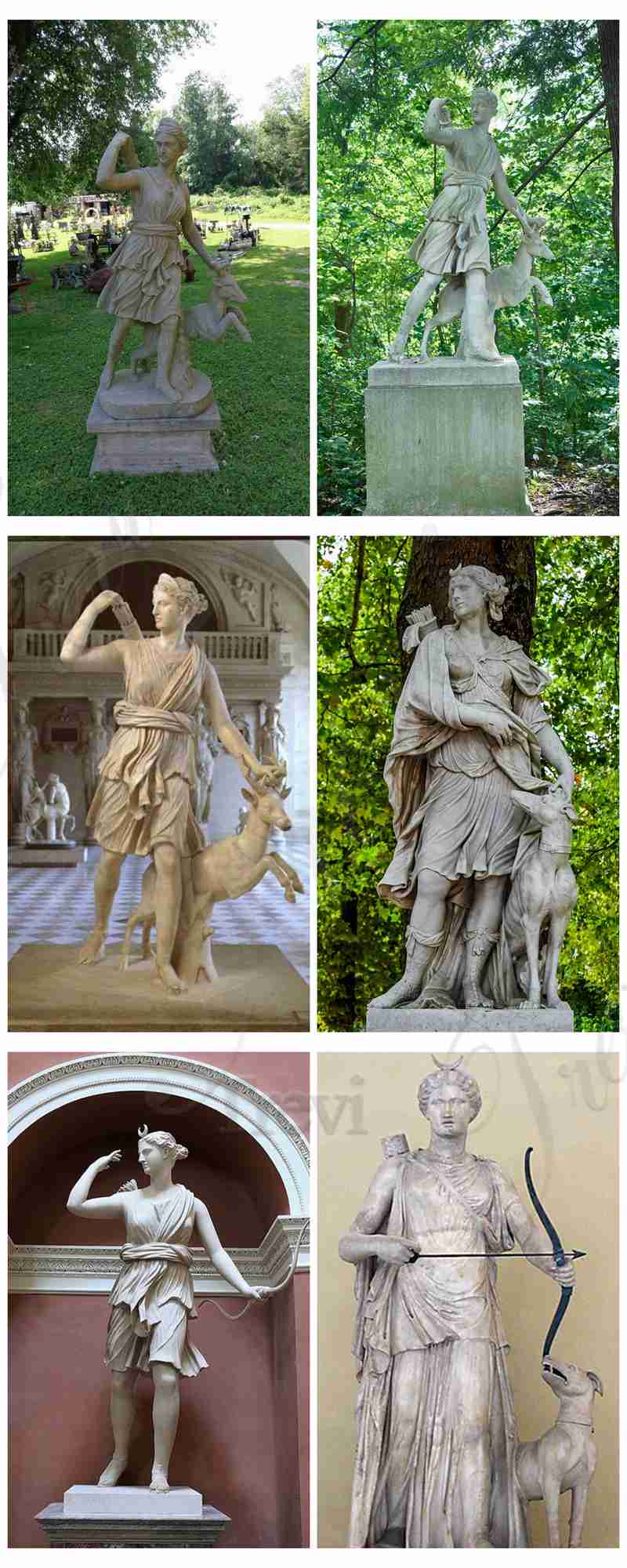 Both Artemis and Diana are depicted in the same way. They are depicted as young women. Diana and Artemis both wear short skirts when depicting the goddess of the hunt. And they carried bows and arrows and quivers on their shoulders. They also carry hounds or deer. When depicted as the moon goddess, both goddesses are depicted with veils covering their faces.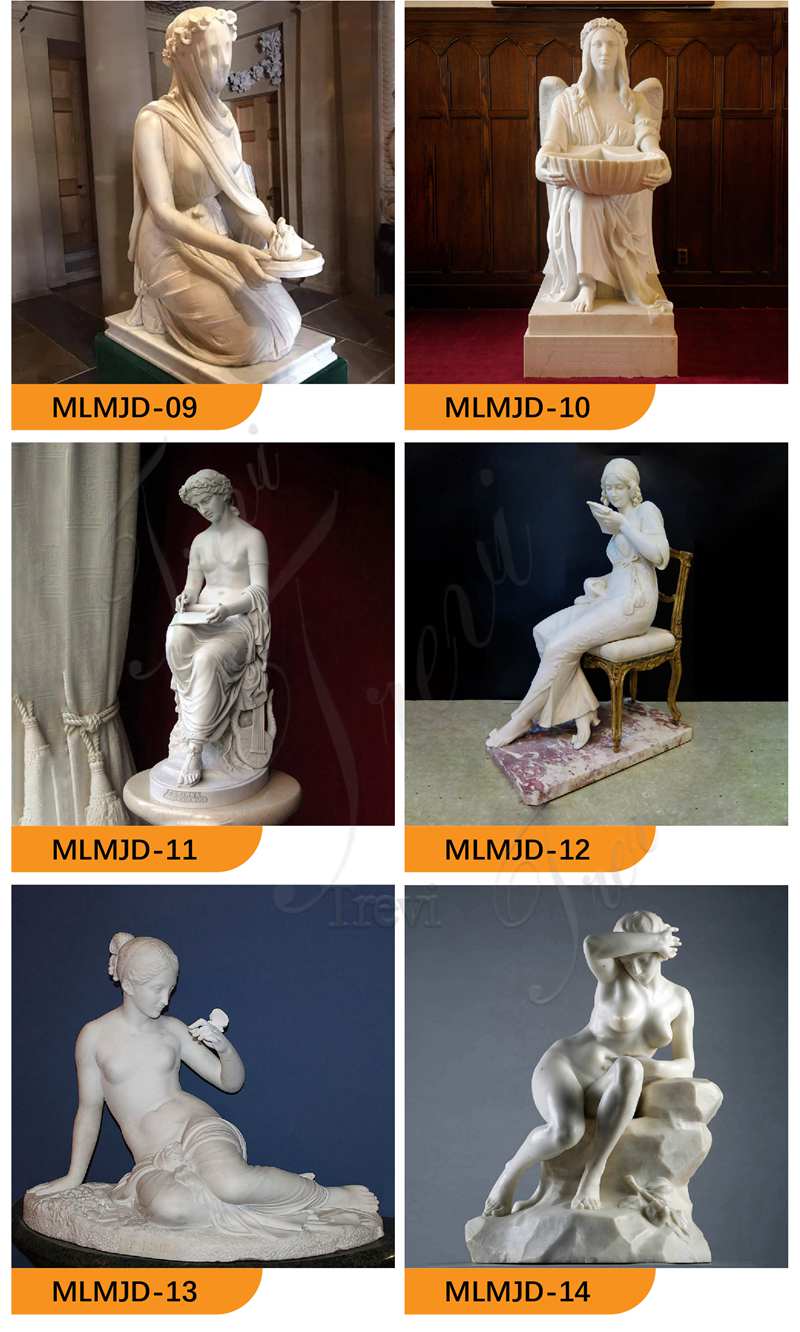 Top Sculpting Artists:
Trevi's top artist is an experienced master craver. So he knew very well these mythological figures of ancient Greece and ancient Rome. And before each statue leaves the factory, he restores the details. Especially the face of the Greek goddess, our artist made sure the Diana statue was perfect. Moreover, Trevi's figure sculpture is a benchmark in the Chinese sculpture industry, and we always insist on using high-quality stone. And, Trevi ensures that each Diana goddess of the Hunt famous sculpture is of the ultimate aesthetics.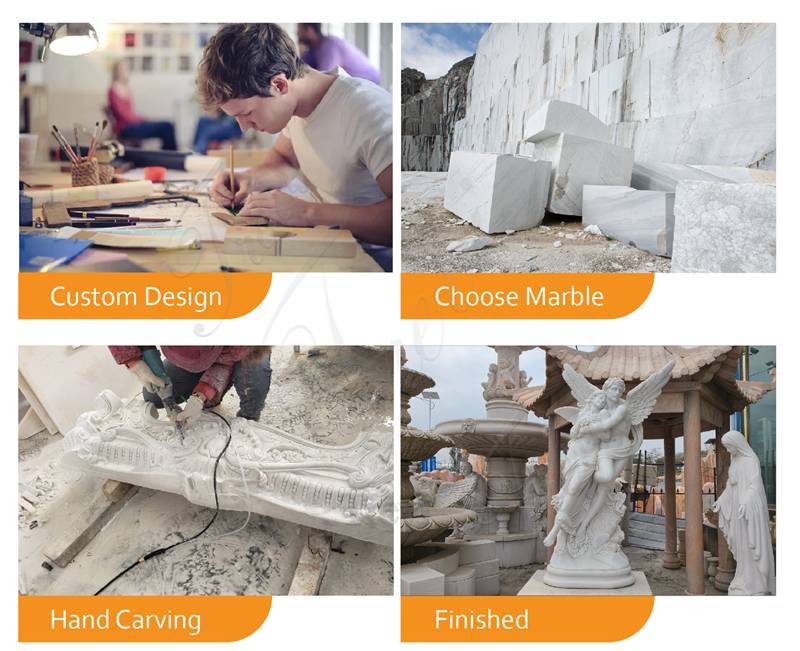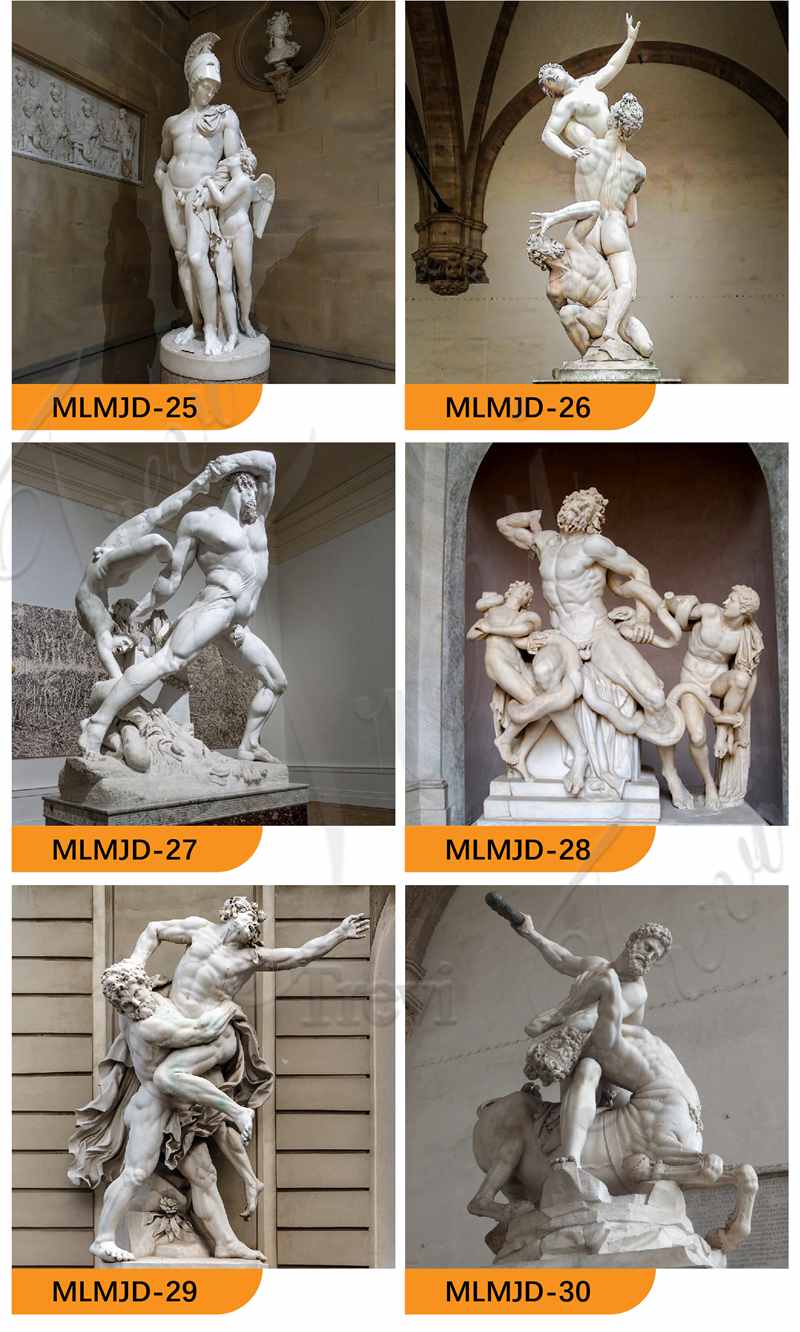 Trevi believes that you would be very pleased with the look of our Artemis Diana with deer statues. If you like this Roman goddess Diana sculpture, please contact us immediately. Trevi would provide you with professional and detailed descriptions.