Why more and more people are choosing You Fine:
We all know that the only way to produce a quality product is to keep innovating. Take this exquisite white marble flower pot for example. Although the overall choice is the most classic shape. But what we find different from the original is that there is detail everywhere you look. Even the base is carved with exquisite floral patterns. The overall style just blends in with nature.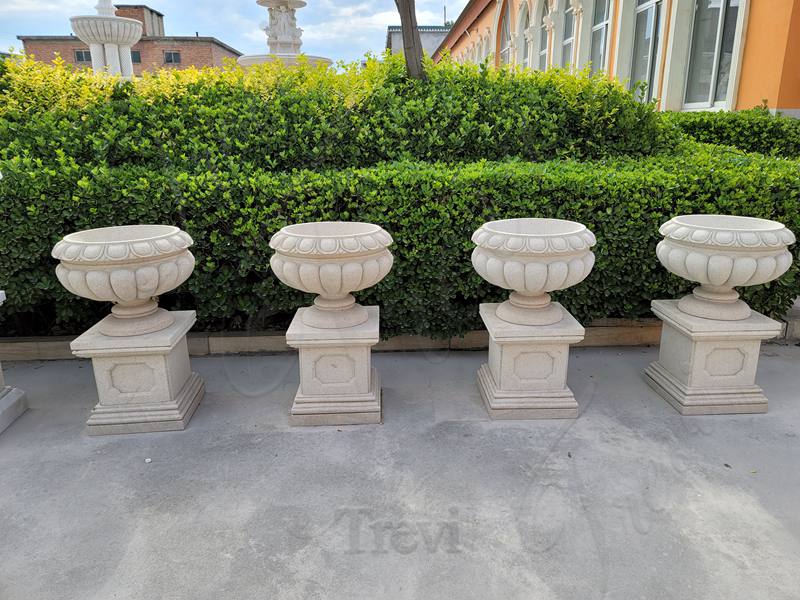 What does it mean to choose You Fine?
1、Selecting You Fine means choosing professionalism.
We are a professional manufacturer of Quyang marble flower pots. We already have many carving and making solutions and can customize the appearance according to your wishes and ideas. There are many kinds of raw materials. At present, the common flower pots are white marble, beige marble, granite flower pots, sandstone flower pots, and so on.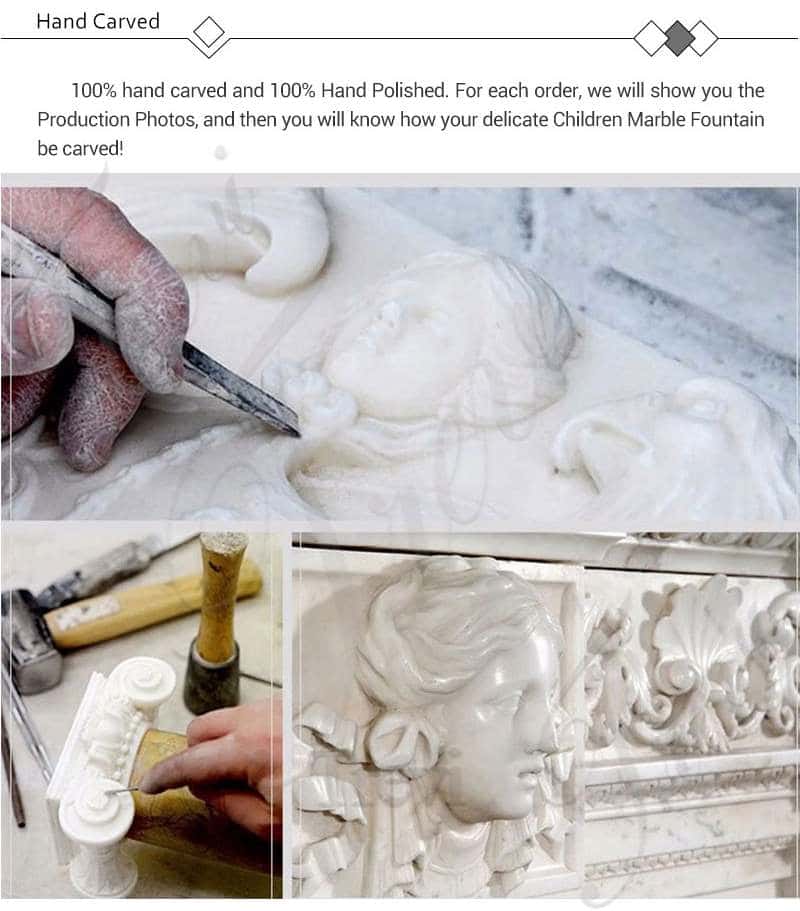 2、choosing You Fine means choosing quality.
Our factory has high-quality white marble flower pots. We use high-quality marble material to ensure the perfect quality of our marble flower pots. All our raw materials are marble materials that are carefully selected by our factory workers. These materials are quarried from natural stone and not other mixed materials.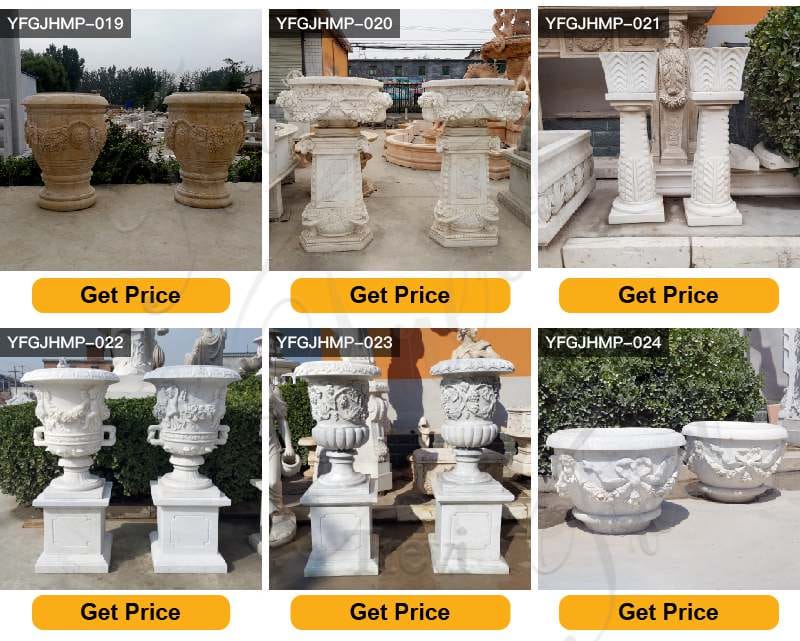 3、choosing You Fine means choosing a long-term partnership.
Our decorative marble flower pots for gardening are guaranteed to last a long time with their high-quality marble material. Poor quality marble or synthetic stone can't be kept outdoors for long, which is why our prices are more expensive than regular marble.

You Fine is more than just a supplier to you.
Many customers will ask our sales staff if our products will be shipped to them at the first time. Actually, you don't have to worry about that at all. Our company has specialized in exporting marble products for many years. Just tell us the port near you or the city you are in, and we can arrange the right shipping solution for you. We provide more than just service. We will be friends forever.