The Thinker (French name: Le Poète) is a sculpture by the French sculptor Auguste Rodin. The model has many sculptures under the guidance of Rodin. The main statue is bronze and the base is made of marble. Hidden in the Paris Museum. The plaster model made in 1880 is now in the Rodin Gallery in Paris.
The Thinker has shaped a powerful working man who is immersed in extreme pain. This work combines profound spiritual connotation with complete character shaping, reflecting the basic characteristics of Rodin's sculpture art.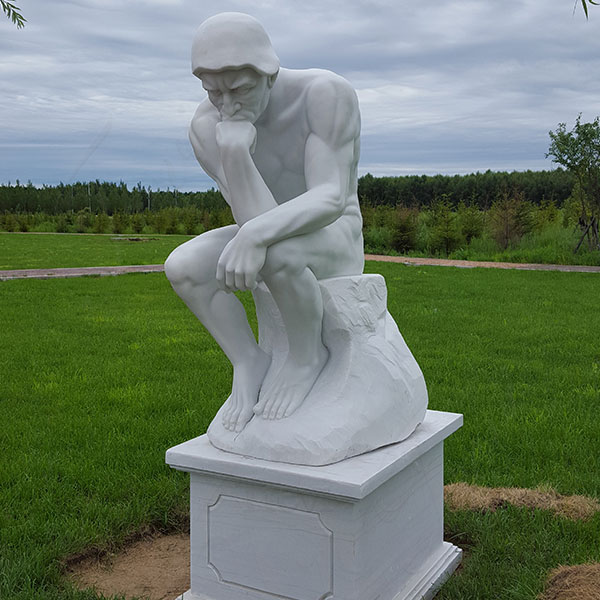 "Thinker" is a model in Rodin's overall works system, and it is also a reflection and reflection of his magical artistic practice. It is also a testimony to his construction and integration of human art thoughts – Rodin's artistic thought system.
The Thinker has shaped a powerful working man. The giant bent over, bent his knees, and held his lower jaw in his right hand, ignoring the tragedy that occurred below. His deep gaze and his lips clenched his fists, showing an extremely painful mood. He is eager to sink into "absolute" meditation, trying to shrink and bend the strong body into a ball. His muscles are very tense, not only thinking intently, but also immersed in distress.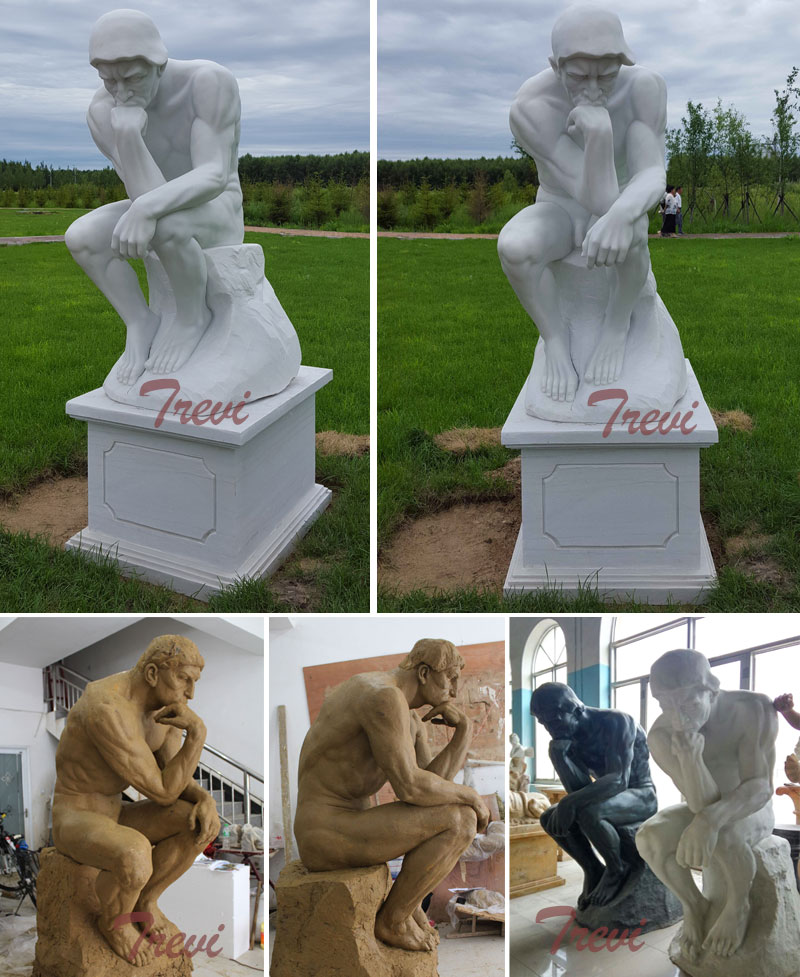 The sculpture figure is naked, the waist is slightly arched, the left hand is placed naturally on the left knee, the right leg supports the right arm, the right hand is on the chin statue with the sharp lines, and the clenched fist is forced on the lips, which is very fit. The muscles are now nervously bulging, revealing that the image of the full line of the statue is still, but it seems that he is carrying out high-intensity labor and he is solemn and solemn, as if he is examining everything in the universe.