The three grace marble garden sculpture is Canova's later work.  "The Three graces" was made when the artist was so famous and the public eagerly awaited each new work. This marble garden statue is the replica of Canova' the three grace, standing 120cm.
Cavanaugh was loyal to the neo-classicism ideal and embodied his view of beauty in the form of ancient goddesses, which were considered feminine. At the same time, appreciation was expressed for the work done on the new approach to the subject.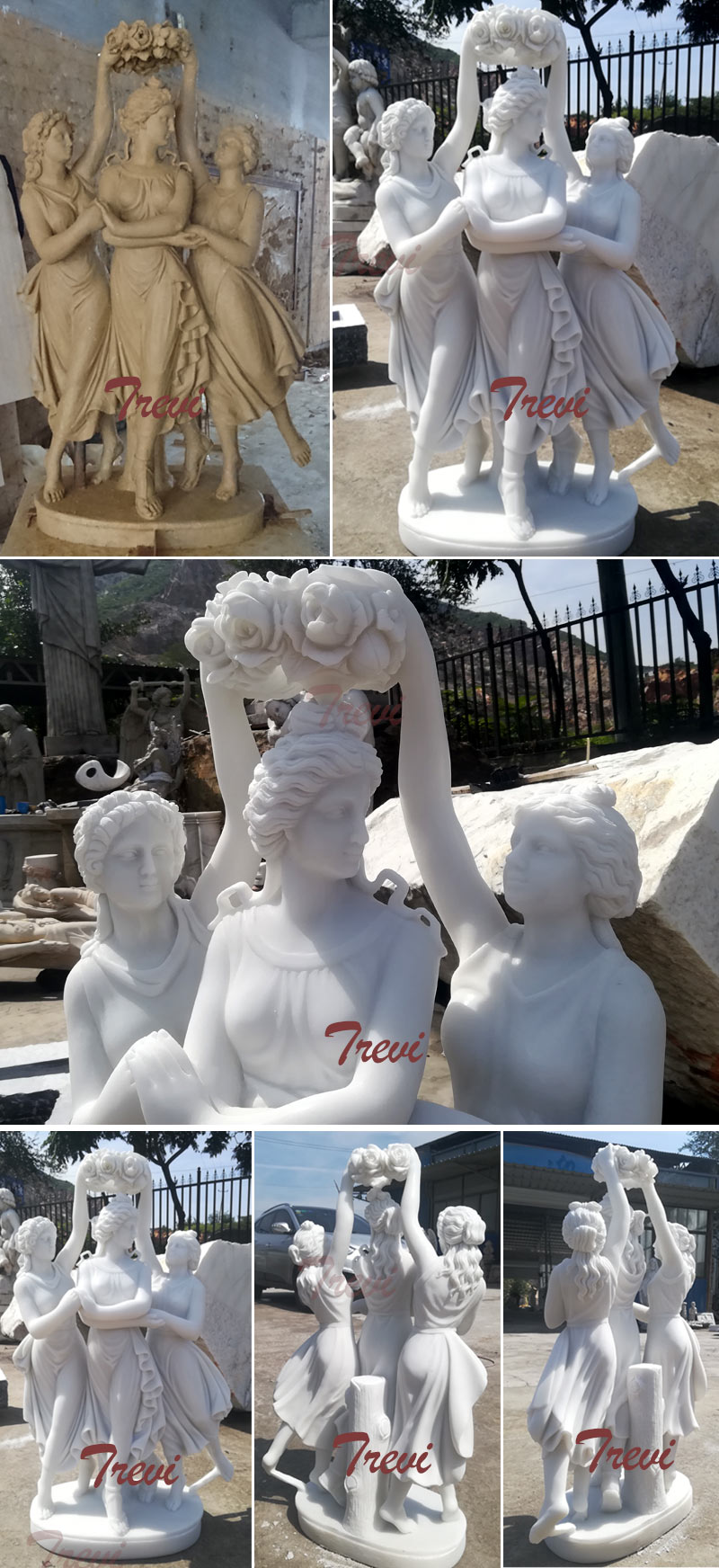 Unlike works derived from classical antiquity-the external the three grace marble garden sculpture figure is directed toward the audience, the central character stands side to face with the figures of her friends ' backs to us-Kano tiles. The image of three slim females became a part of their embrace, not only through their hands, but also by a scarf that fell from one of the hands.
The composition of Cavanaugh is compact and balanced. The three grace stood on a marble base, with three floral wreaths and a garland of gentle relationships. At the same time the generation believes that Cavanaugh has so far captured the beautiful ideal, they say the statue "it is more beautiful than the beautiful itself."