Marble fountain display:
This fountain with figures is made of high-quality white marble material. Despite its small size, it does not detract from the fact that the design of this fountain is magnificent. In this fountain, you can see tame horses and female sculptures. If you are on a budget, choose a fountain of this size. It is sure to become a sparkling feature in your neighborhood.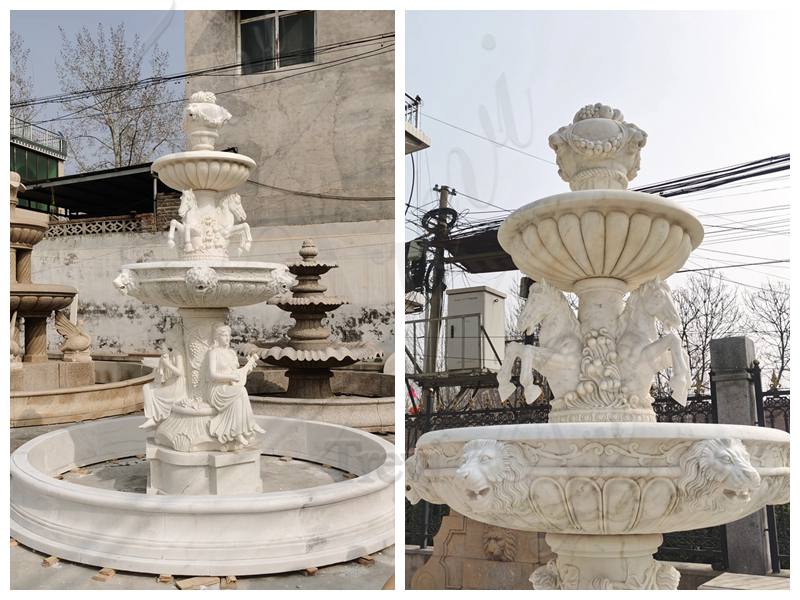 Professional artists:
With our professional marble carvers, Trevi has professional carving artists to carve this outdoor marble fountain. Our carving artists have decades of experience creating fountains, and every detail on the fountain has been meticulously sculpted. Whether it is the design of the fountain pool, the figure statues, or the animal statues, our artists have carved them all by hand.

Natural marble:
The material we use is a natural, high-quality material that is perfect for outdoor marble fountains. Natural stone is different from synthetic stone. Natural marble has the power of nature and takes thousands of years to form. Its hardness is also very high, so it can be preserved outdoors for hundreds of years. Even in bad weather, no problem.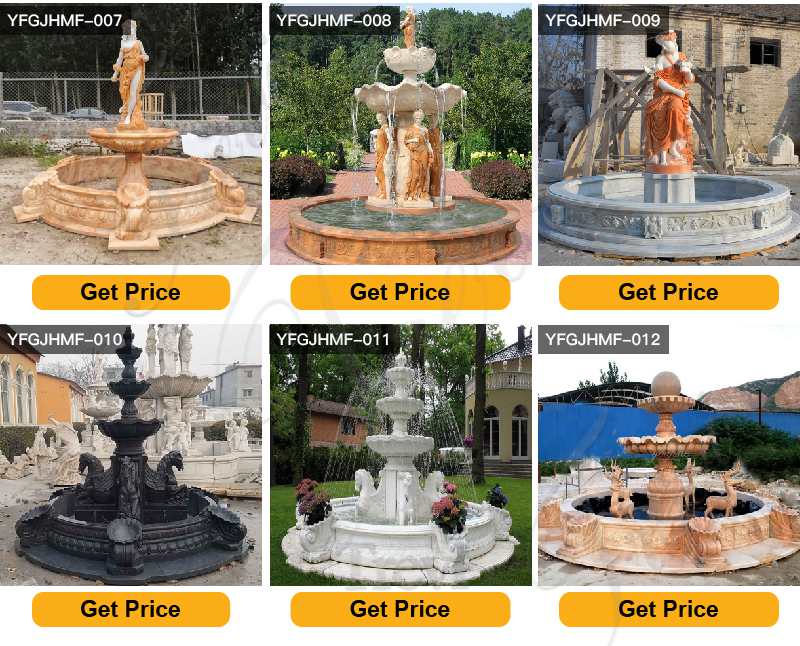 Best price:
We could offer you the best prices. Because we have our own factory, the price of each sculpture is factory price.
After-sales service:
We have a professional team. Trevi provides full insurance for our customers. The packaging is hard-packed with 3cm wood and also wrapped with soft cotton to prevent the product from breaking. You can buy with confidence.