Regardless of the style of the decorative fireplace, the success of a marble fireplace depends on how the marble is presented and how it is used with other elements in the room. Our white marble fireplace mantels are made of high quality white marble materials. There are round columns carved on the thighs on each side of the fireplace. Exquisite patterns are engraved on the hanging plate of this fireplace. The design of this fireplace is very simple and traditional. Therefore, it is suitable for any interior decoration.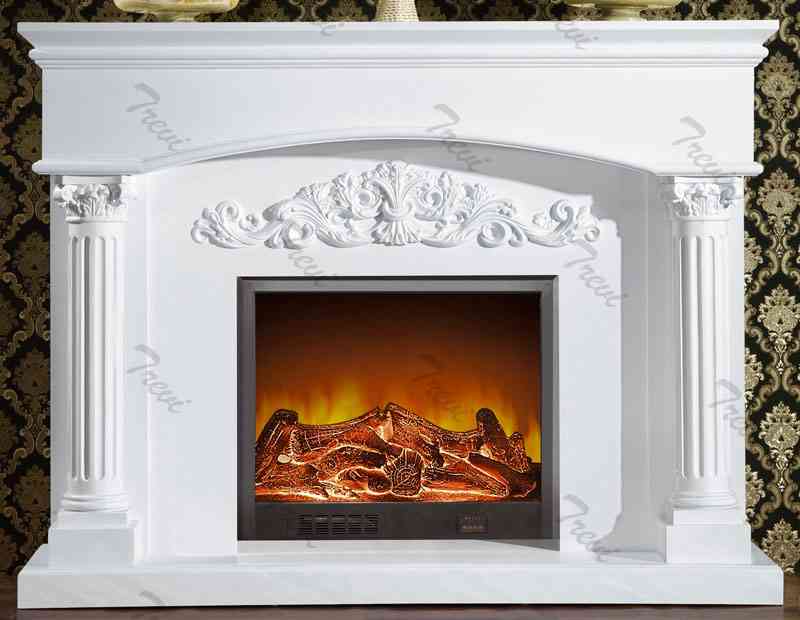 We are very happy to share our enthusiasm with you and help you find the ideal choice for an indoor marble fireplace design. We would also organize your shipping and export documents. Our home depot white marble fireplace mantel is designed to add a beautiful decoration to any private home, hotel or estate. Our clients include decorators, antique dealers and architects and individuals all over the world.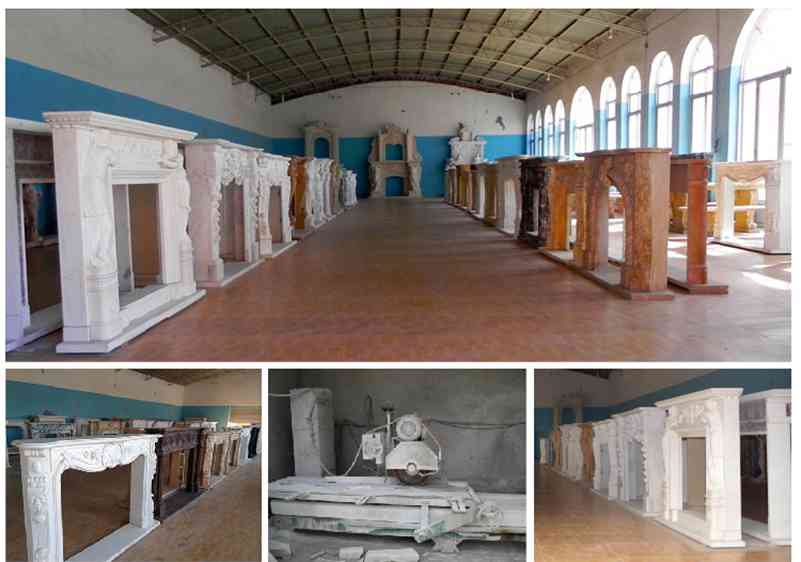 We have a complete after-sales service system. After the marble fireplace mantel is finished, we have the dedicated staff to check the quality of the products to ensure the quality of our products. If we find any quality problems, we would make the first revision to ensure that the goods we ship do not have any quality problems. At the time of shipment, we also purchase insurance for the product to ensure the safety of the product.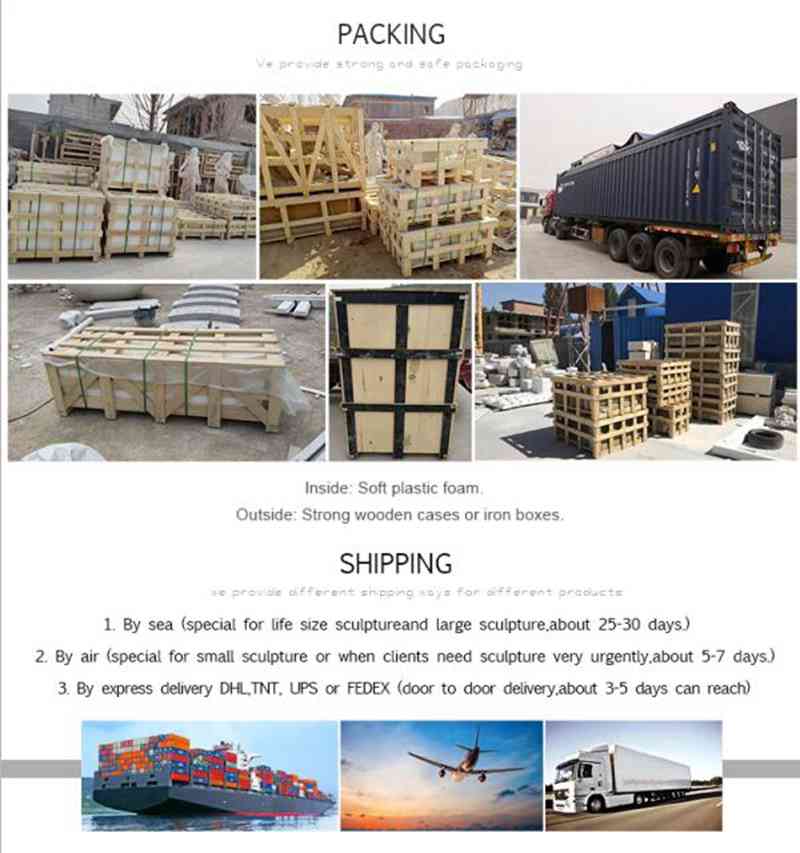 Here at Trevi Art Gallery, you could not only find the design style of any marble fireplace. We can also offer a range of marble products such as classic marble figure sculptures, marble animal sculptures, marble fountains, marble gazebos, and other marble architectural decoration products. As long as you are interested in any marble products, you can find them here.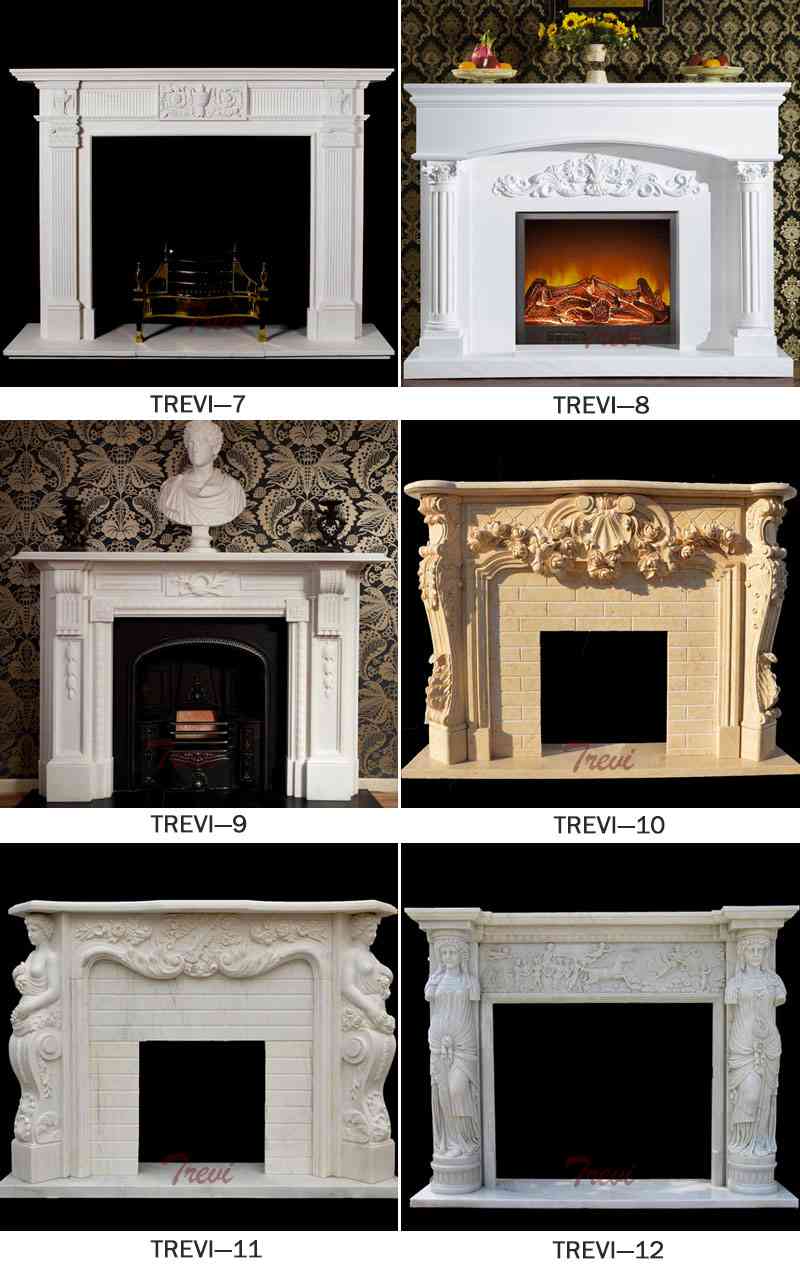 Our white marble fireplace mantel is designed to be tailored to your fireplace core. As long as you provide us with relevant size information, we could make it according to your requirements. We
have extensive experience in marble fireplace making and could provide you with high quality fireplace products.