A white marble fireplace is a good choice for home decoration. It not only decorates the home environment but also has practical value. It is a cost-effective marble product. Also, this fireplace is hand-carved by our top artists.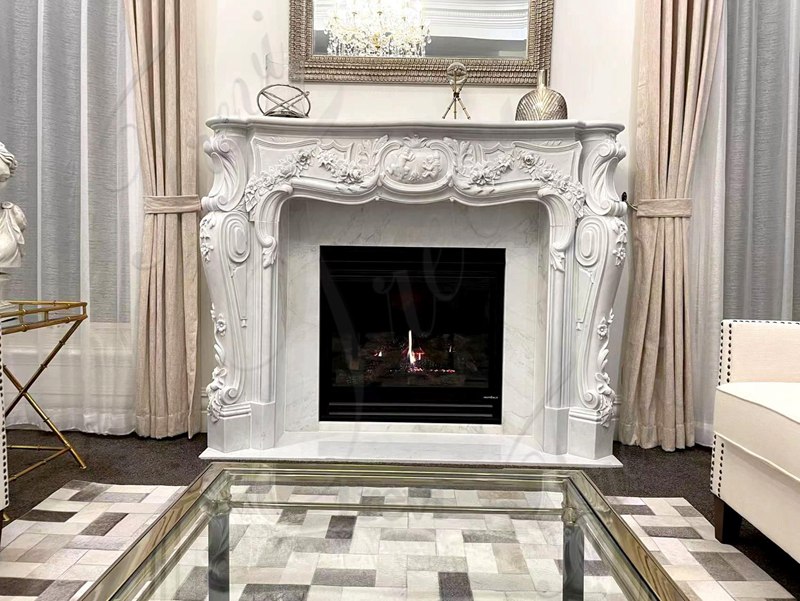 Marble White Fireplace Mantel Details:
The White Marble Fireplace Mantel has become more and more popular. Our professional artist pays great attention to all the details of the ornaments above the fireplace. To make these flowers and carvings more beautiful and vivid, our artists use deep carving techniques. The artists are proficient in marble fireplaces (average 30 years of work experience). In fact, all our artists learned to carve marble when they were children, and they observed the flower structure of plants and continuously practiced flowers and decorations of the fireplace for almost 10 years. So you could enjoy our hand-engraving Marble Fireplace Mantel.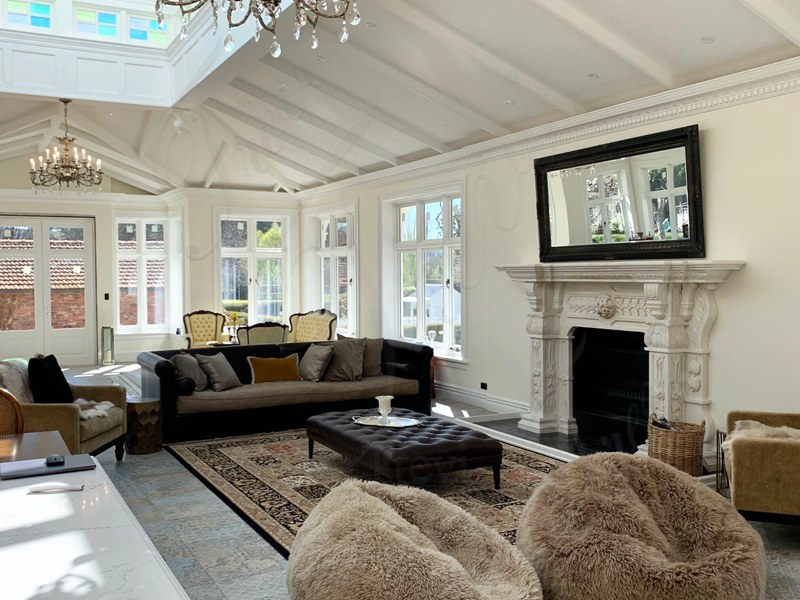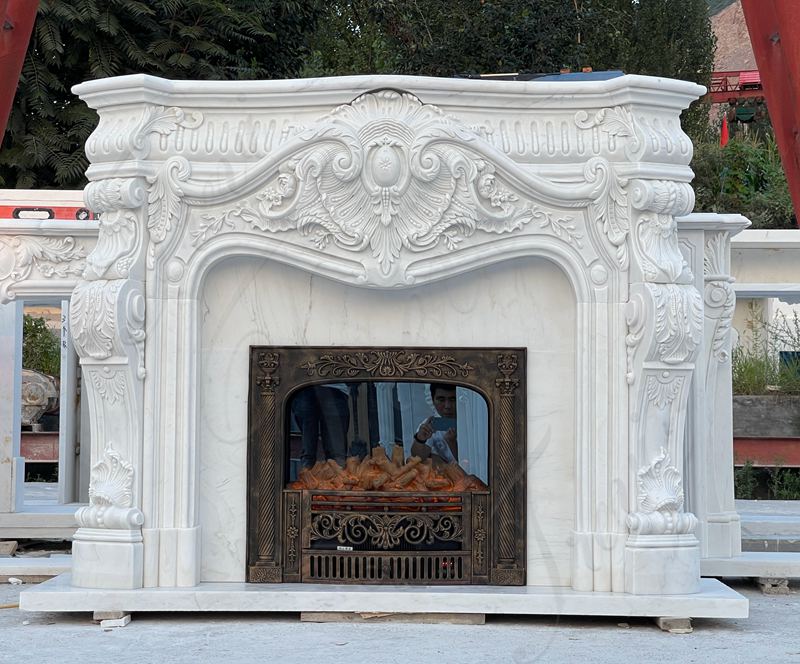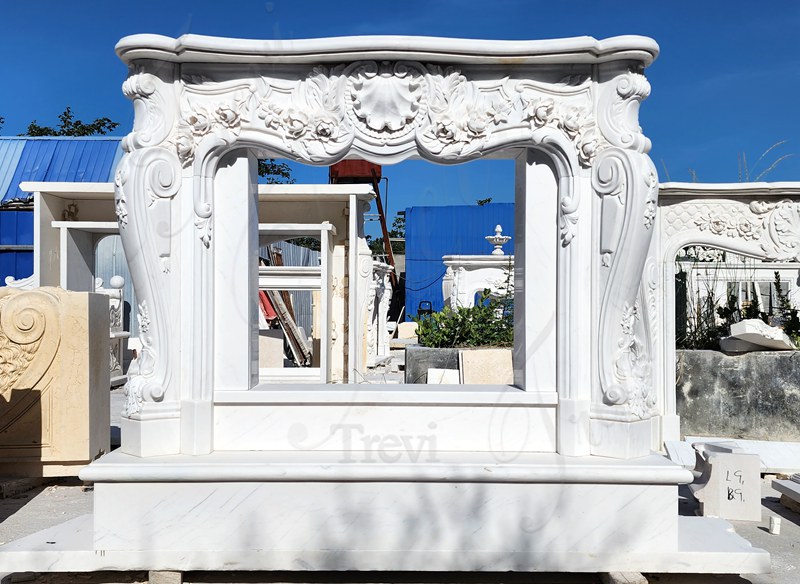 The Marble Fireplace Suitable Different Places:
Different designs of marble fireplaces have different installation places to install it. This white marble fireplace is suitable for the living room as a nicely decorative effect. Our pure white marble fireplace could leave your living room in a clear and tidy atmosphere. So, there is no doubt that Trevi's marble fireplaces are not only beautiful but also durable. If you want to use the marble fireplace to decorate other places in your home like the bedroom, terrace, and so on. You could contact us to know more design of the fireplace, We accept customized marble fireplaces for sale.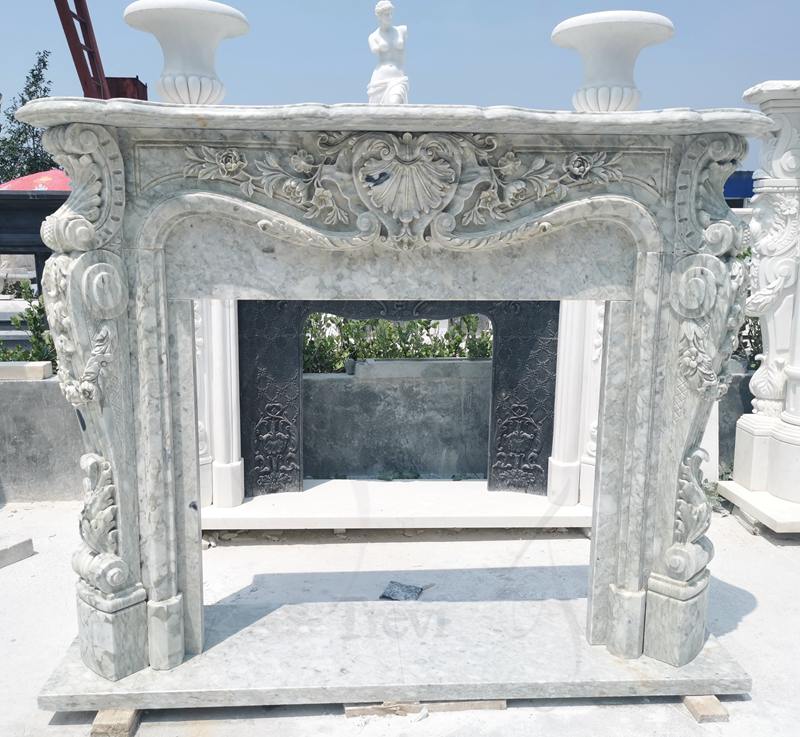 Natural Marble in Grade A:
Durability is one of the major criteria we pursue. So these fireplaces are carved from a whole marble raw material, we always insist on using high-quality marble raw materials. The advantage of natural marble is that it will not fade or turn yellow for more than hundreds of years, it will not be affected by bad weather, and could maintain its most beautiful moment.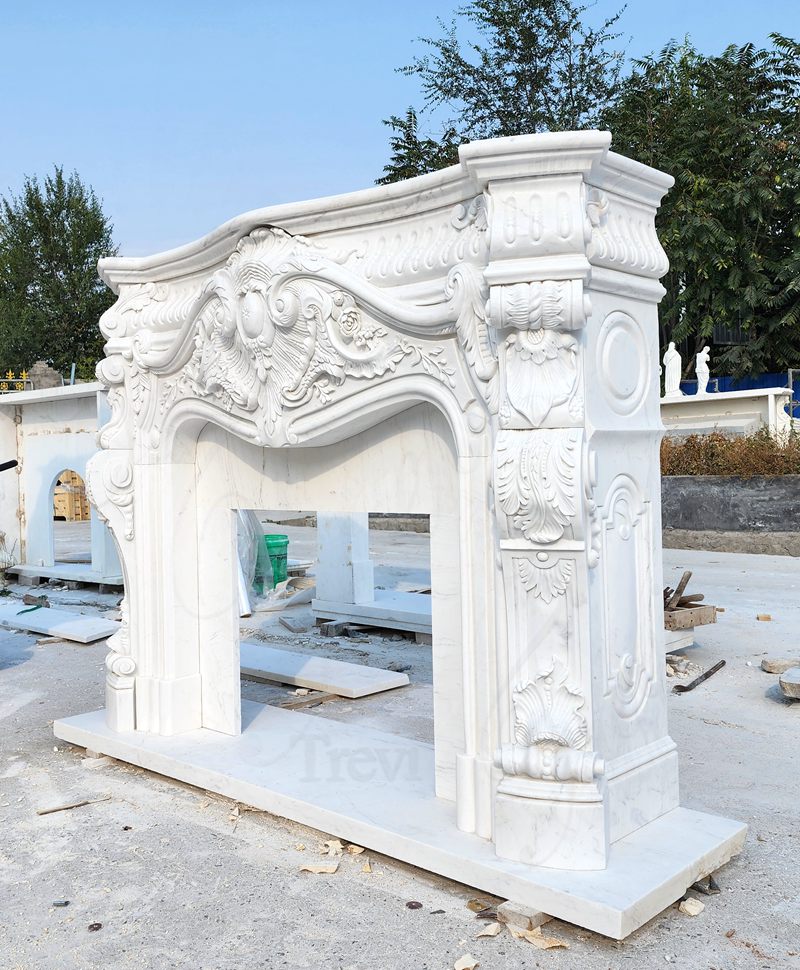 \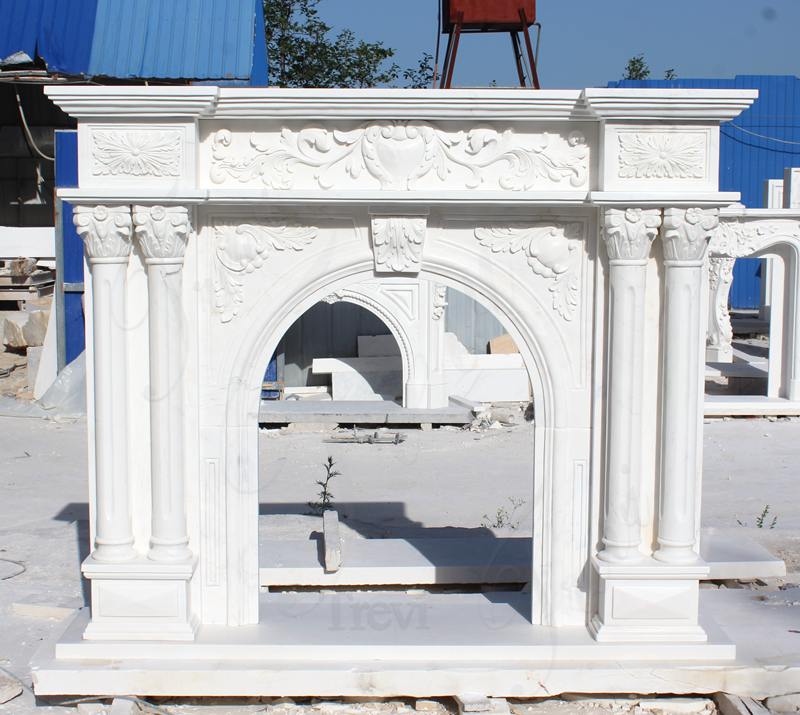 Our website does not contain photos of our entire inventory of White Marble Fireplace Mantel, so please contact us with your requests, photos, and dimensions and we are happy to forward a quote. Remember, If you don't see it here, it doesn't mean we don't have it. Welcome you to contact us to order the marble fireplace belonging to your own home.