Product Details:
Such fairy sculptures for sale are quite beautiful. We could see this fairy lying leisurely on the ground reading a book. The Trevi factory used A-grade natural marble to make this sculpture. The sculpture made with it not only has a good external presentation effect but also makes the sculpture have a long service life. What we could guarantee is that this sculpture is purely hand-carved. The artist engravers at the Trevi factory would use their superb engraving skills to perfectly present it. Such a fairy statue for the garden would be a unique and beautiful sight in your garden.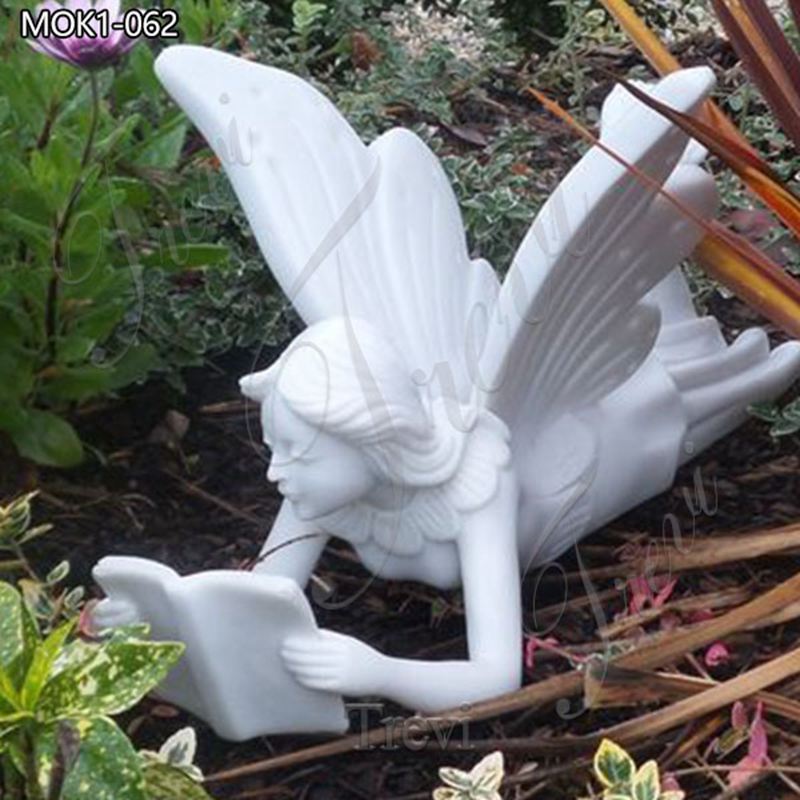 How Much Do You Know about the Fairy?
A fairy is a mythical or legendary creature found in various European cultures or folklore. At the same time, fairies were also a common feature of Renaissance literature and Romantic art.
A Christian creed regards fairies as a class of "degraded" angels. One story describes a group of rebellious angels who were ordered by God to close the gates of heaven; those in heaven remained angels, those in hell became demons, and those caught in the middle became fairies. Fairies are often described as having a human appearance and possessing magical powers.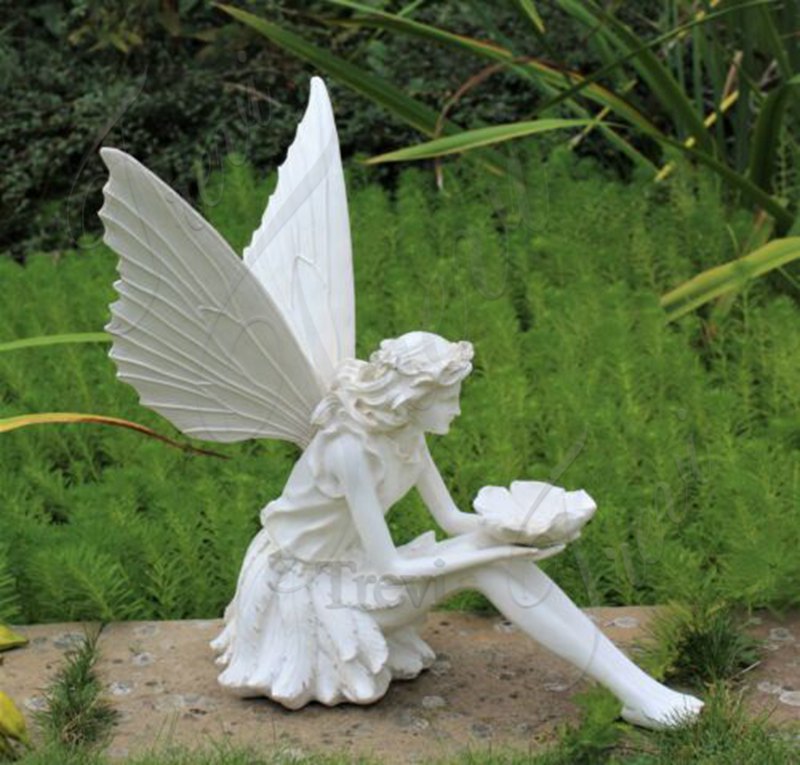 More Fairy Options:
In addition to the marble fairy sculpture above, Trevi also has many other fairy sculptures for sale. For example, fairy sculptures with flowers in their hands, fairy sculptures sitting quietly on the ground, and fairy sculptures with bare feet. Of course, we also accept various customized services. If you want to have your own fairy sculpture, you could also provide us with your own paintings, or express your desired design style to our designers. Our talented designers and skilled engravers would bring it to perfection.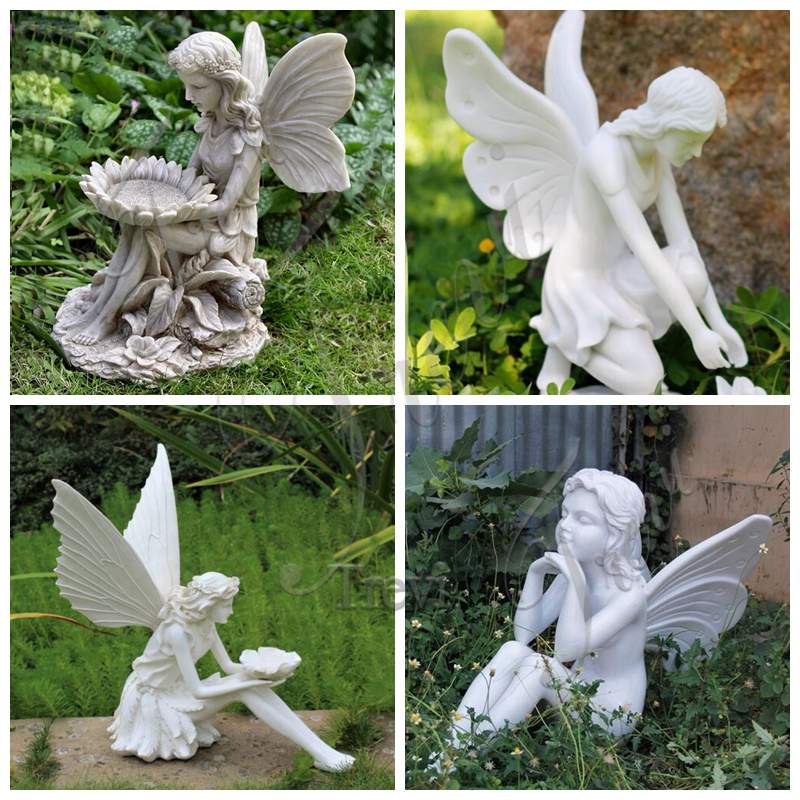 Why Choose Trevi?
First of all, Trevi has an excellent staff. Both the sculpture maker and our sales staff are very professional. High professionalism is to allow customers to buy high-quality products and have a good buying experience.
Secondly, we have our own factory, which could provide customers with a factory price guarantee. Therefore, the products you buy at Trevi have a very good value for money.
Third, we purchase full shipping insurance for each product. This would maximize the protection of the interests of customers from loss.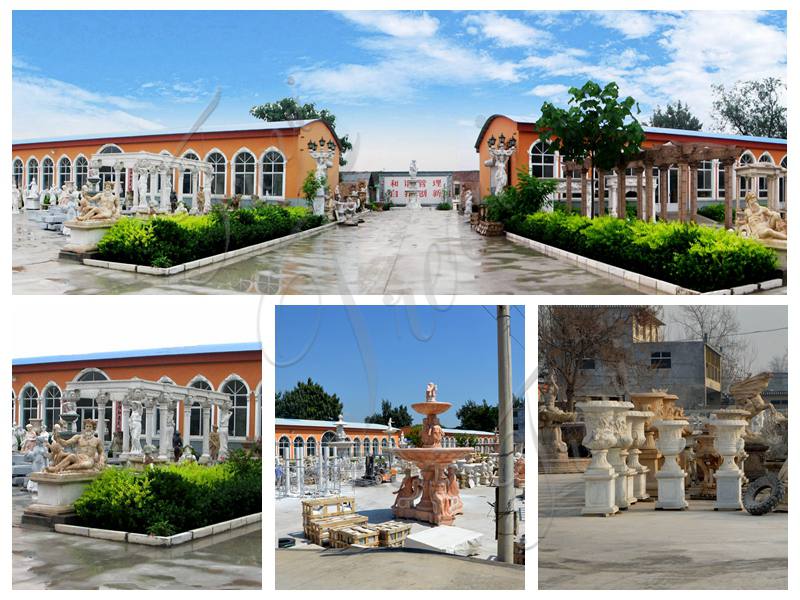 Trevi is confident to be your best partner. If you are interested in our marble garden ornaments, please feel free to contact us.