Marble Statue Woman Summarizes:
This marble statue woman was carefully carved by the Trevi factory. You could clearly see the plump bodies of the two ladies and their clothes are looming. The two ladies looked in one direction, they were very harmonious holding hands. When you own this sculpture in your garden, it would be very eye-catching.

Exquisite Carving Techniques:
Trevi factory artists have learned carving techniques since childhood, and they have mastered all the carving techniques. Especially Trevi factory chief artist, he is the inheritor of the royal garden sculptor. Therefore, our marble statue woman uses deep carving techniques. So the characters are very three-dimensional and lifelike.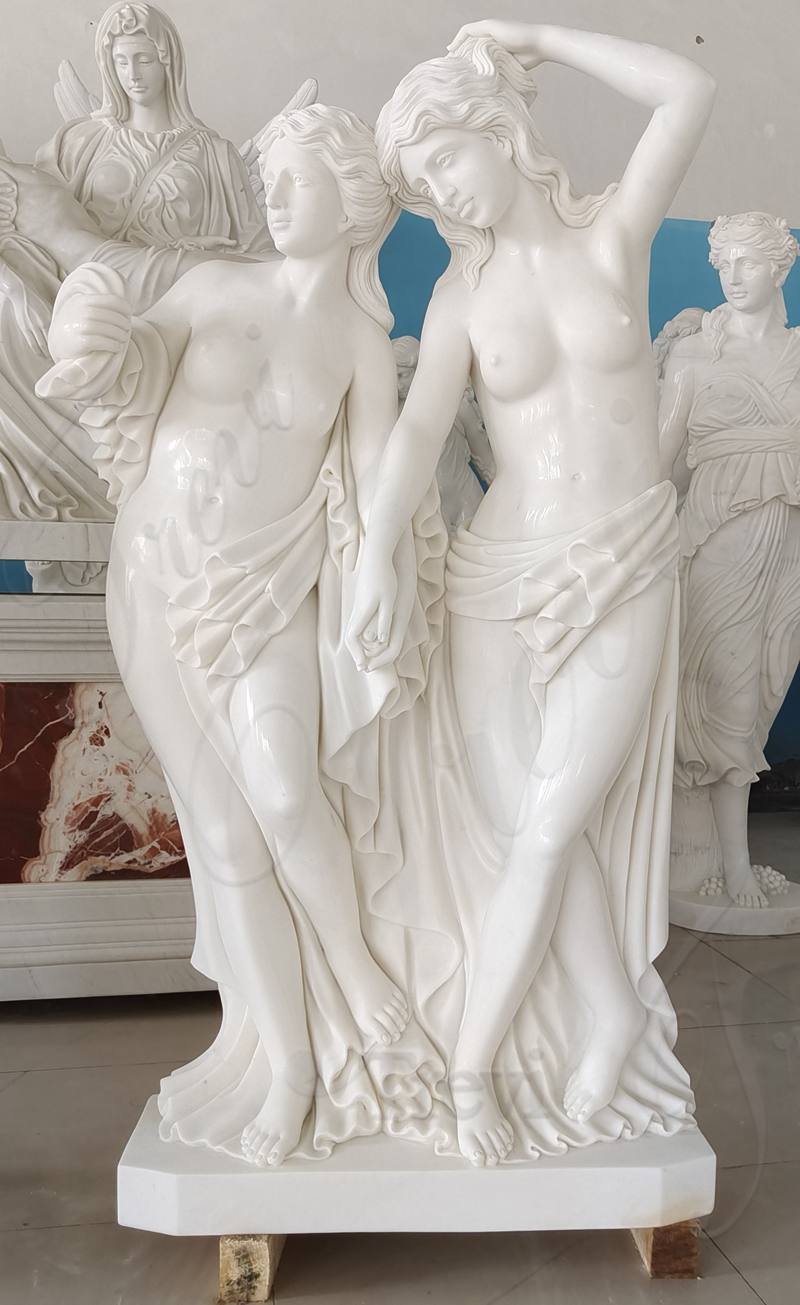 Professional Polishing Artist:
You could see carefully that the Trevi factory marble statue woman is extremely smooth overall. Especially their skin is delicate and has a crystal clear luster. This is all carefully polished by our professional polishing artist. They have continuously improved their polishing techniques during decades of tempering. Especially this sculpture obviously shows superb polishing techniques.

High-Quality Natural Marble:
Trevi factory pays great attention to the quality of marble statue women. Therefore, we have always insisted on using pure natural marble raw materials. Especially Trevi factory has a stable supply of marble. Therefore, Trevi has a variety of high-quality marbles. Such as natural Hunan white, Guangxi white, Sichuan white, and imported Italian Carrara marble. You could trust us completely, Trevi would give you a priceless treasure.

More Character Choices:
Of course, as an exporter of large marble sculptures for 39 years. Trevi factory has many different types of marble sculptures. For example, we sell the most popular sculptures of the Three Beauty Gods and the Goddess of Four Seasons. Of course, Trevi also has many marble sculptures from Greece and Rome, such as the Poseidon sculpture and the famous statue of David. And Trevi could use different colors and marble materials, so your marble sculpture would definitely bring more artistic beauty to your life.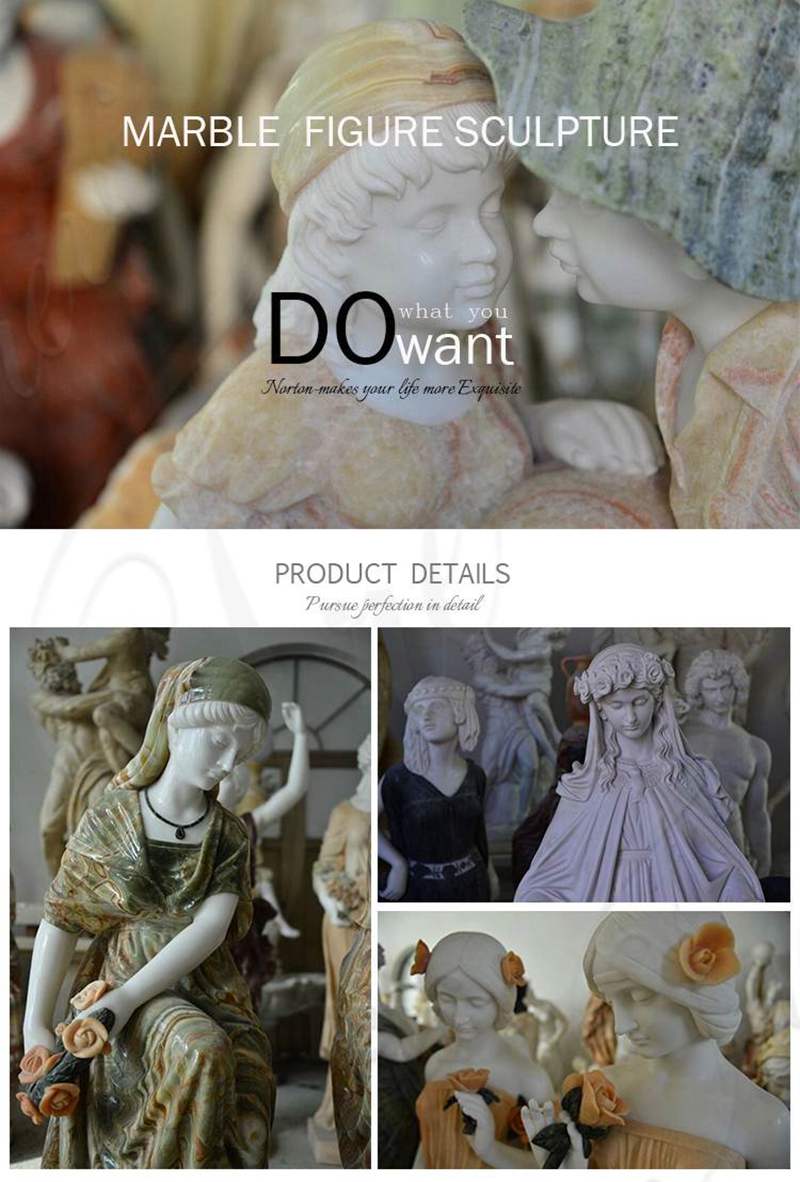 We also meet customization, you could contact us immediately for more details.