Beige Marble Poseidon Statue Detail:
This life size beige marble Poseidon statue is the latest sculpture made from our factory. Our marble master made this amazing sculpture using high-quality Quyang beige marble materials. You could see that the sculpture is very large, with a height of 2.2 meters without a base. This is a character from the classic myth, Poseidon is the Greek Roman god of the Sea, so our sculpture is also a good art of collection.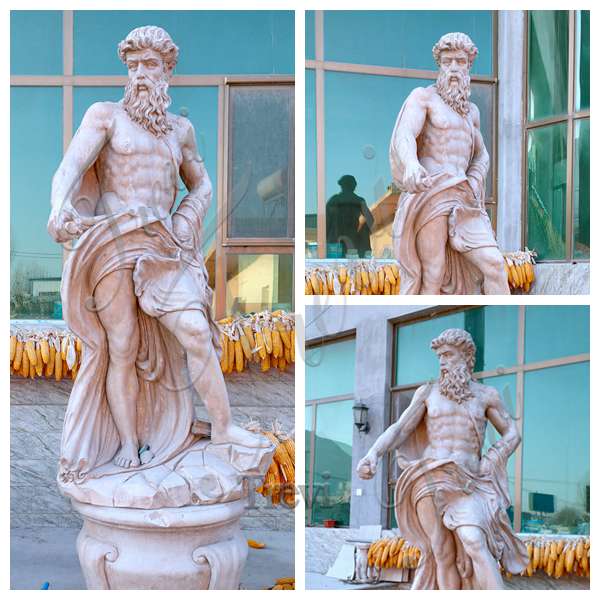 Our beige marble Poseidon statue is hand carved by our professional marble craftsmen, all the details are amazing. Our marble craftsmen are engaged in the production of marble sculptures all the year round, so they can master the carving skills proficiently. They could sculpt this sea god of Poseidon very realistic, you can see that both the body muscles and facial beards are very vivid.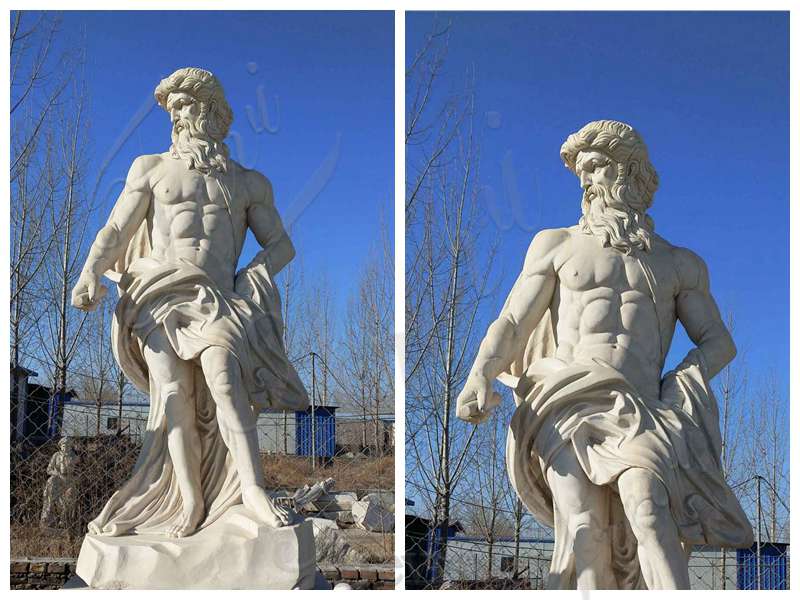 The Introduction of Poseidon:
Poseidon is the violent and ill-tempered god of the sea. He was one of the contestants of the Twelfth Olympic Games and was also regarded as a provocator of the earthquake and as a creator of horses. Boseidon is a hot-blooded deity. There are many disputes between God and men, most notably with Athena and Odysseus. In fact, from the image, he looks like Zeus, a noble bearded man with thick curly hair and dazzling eyes. Homer said his scream was as loud as the sum of 10,000 men.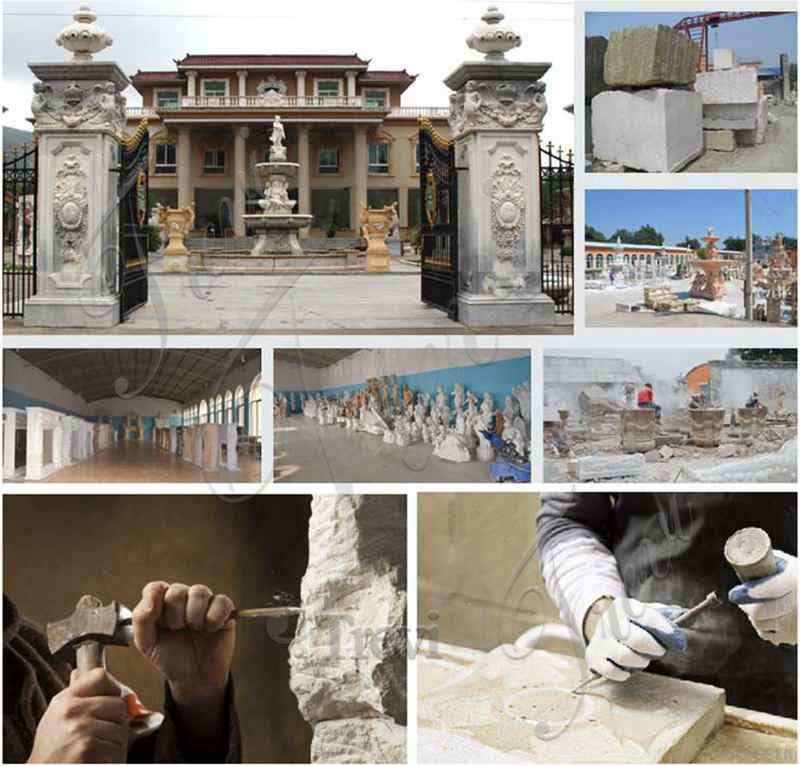 The Introduction of Our Company:
Trevi Art Sculpture is a factory specializing in marble carving. Our company was founded in 1983 and has more than 35 years of marble carving experience. And our company is located in the beautiful sculpture hometown of Quyang County, where there are rich marble raw materials and many famous carving masters. With our advantage, we could make any marble sculptures.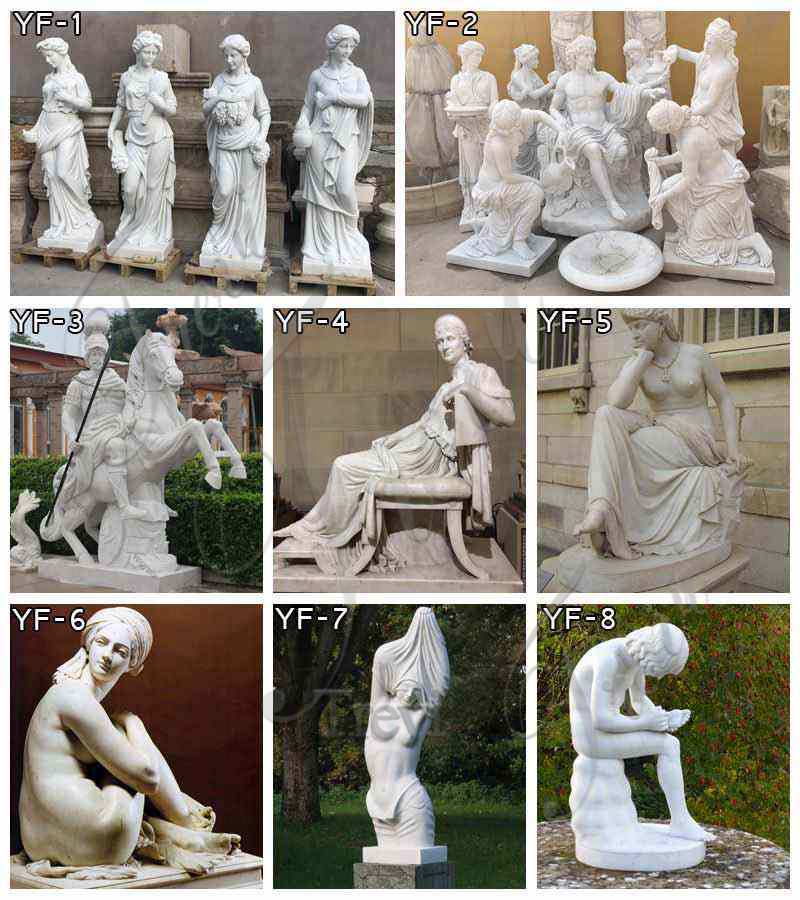 We could make a series of famous marble sculptures such as this marble Poseidon statue, all the sizes and materials of which could be selected according to your needs, please feel free to contact us for more detailed information.