Green Marble Gazebo Carved with Lady Statues Detail:
This green marble gazebo carved with lady statues is the latest gazebo product designed and manufactured by our factory. Our marble statuary gazebo is made of special natural marble material, instead of the white marble commonly used. We use green marble material to make this statuary gazebo. The name of this marble material is peacock green.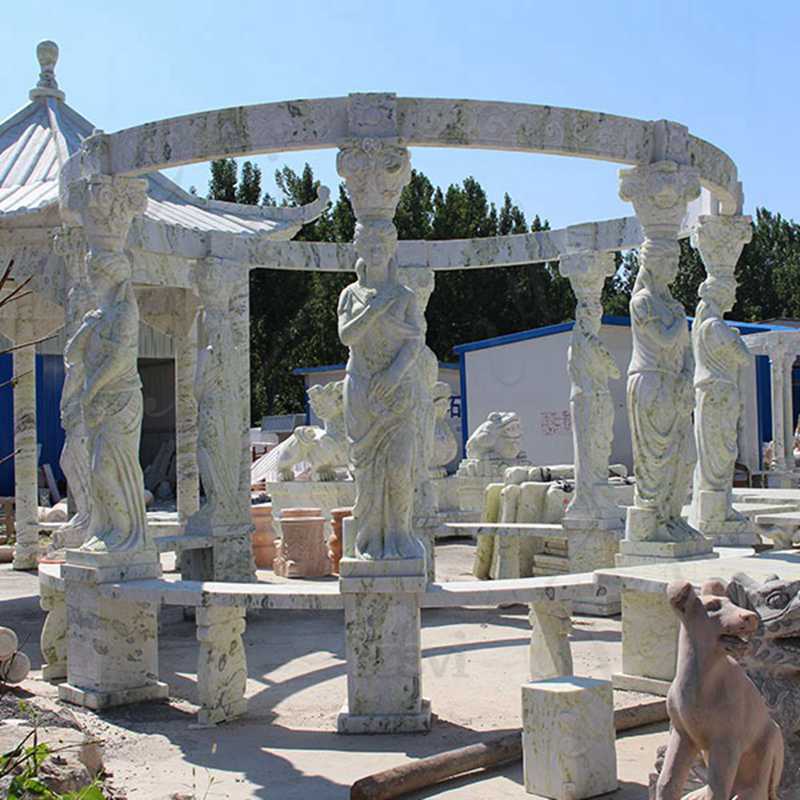 Our green marble gazebo carved with lady statues is made up of eight exquisite female figure columns, all of which are beautiful women sculptures. And the stigma of the column is a classic Roman style design. All details are hand carved by our professional marble craftsmen.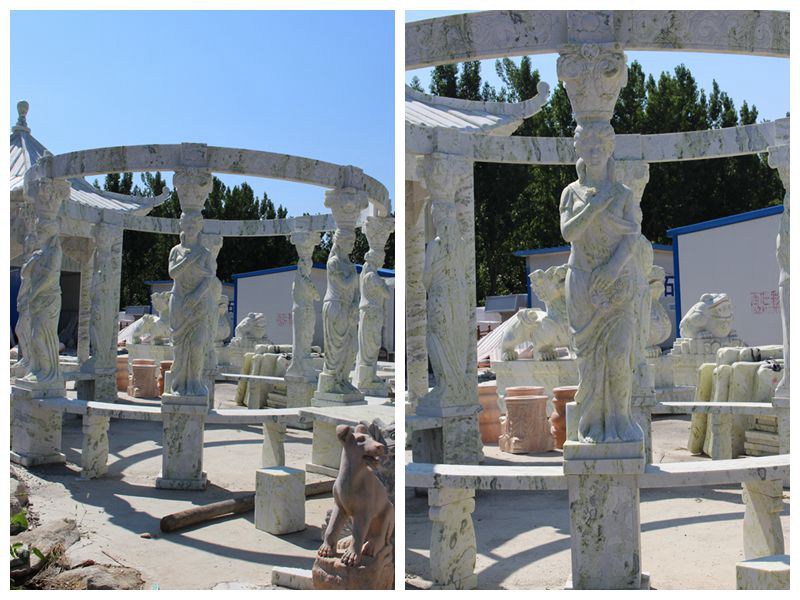 Where Could Our Marble Gazebo Be Placed?
The design of this marble gazebo carved with lady statues is very beautiful, suitable for use in any outdoor venue. Ideal for residences, restaurants, municipalities, parks, resorts, banquet halls, commercial buildings, parks, zoos, tourist attractions, hotels, lawn & garden accessories or any facility that requires high quality core accessories. With its exquisite engraving technology, it can certainly attract people's attention.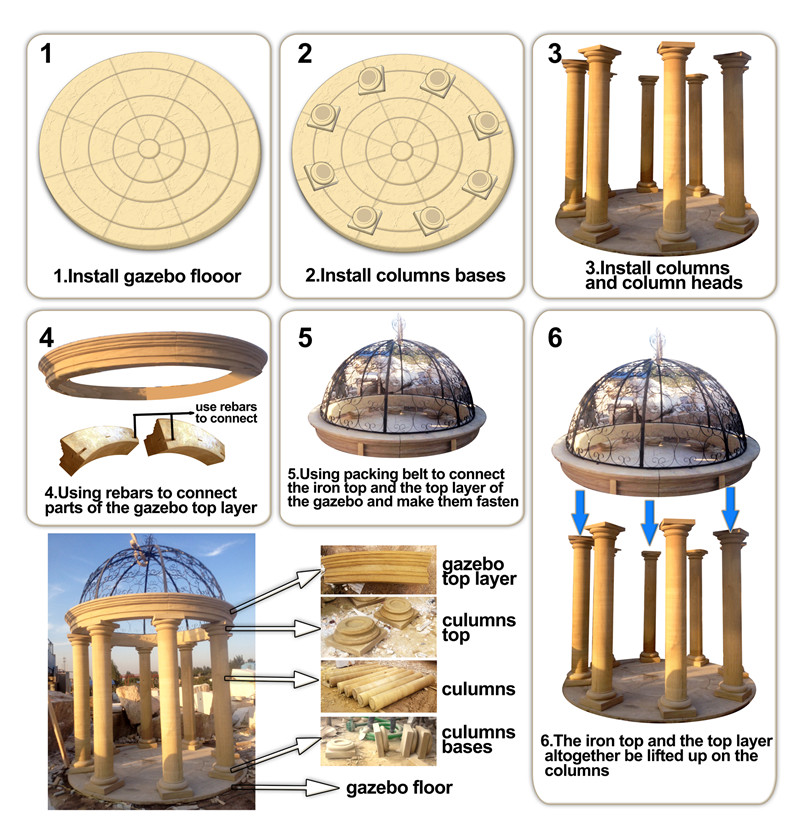 How to Install This Marble Statuary Gazebo?
Firstly, before shipment, we would first test and install to ensure that the marble gazebo does not have any quality problems. Then we would provide you with detailed installation instructions or installation videos to help you smoothly install this red marble gazebo with female statues. At the same time, we would provide you with the preparations and precautions before installing the pavilion.
All our marble gazebos are made of high quality materials. At Trevi Art, we could also make your favorite marble gazebo design according to your material requirements. You could always contact us and tell us your needs.