This beige marble garden gazebo is a beautiful and timeless piece that is sure to impress your guests. The natural beauty of the marble is complemented by the intricate carvings on the pillars that support the gazebo. The pillars are carved with realistic female figure sculptures, adding a touch of artistry and sophistication to the overall design. The beige color of the marble is warm and inviting, making it the perfect addition to any outdoor space.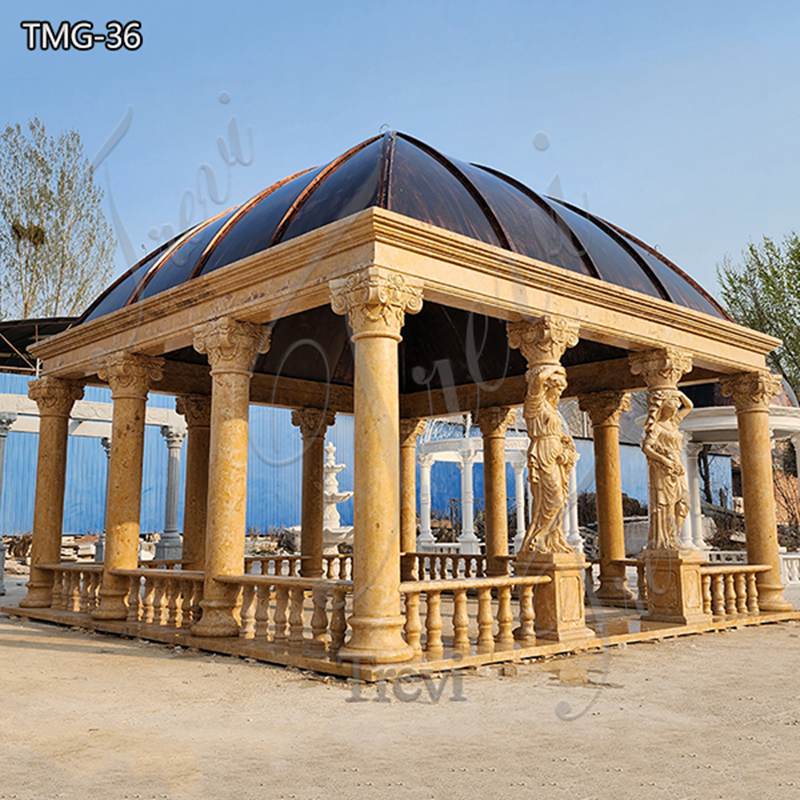 Handcrafted with Care:
All of our marble gazebos are handcrafted by skilled artisans who take great pride in their work. Our beige marble gazebo is no exception. Each part is carefully crafted to withstand inspection, ensuring that the final product is of the highest quality. The intricate carvings on the pillars are done by hand, adding a level of artistry and uniqueness to each piece. Our artisans pay close attention to every detail, ensuring that the gazebo is both beautiful and functional.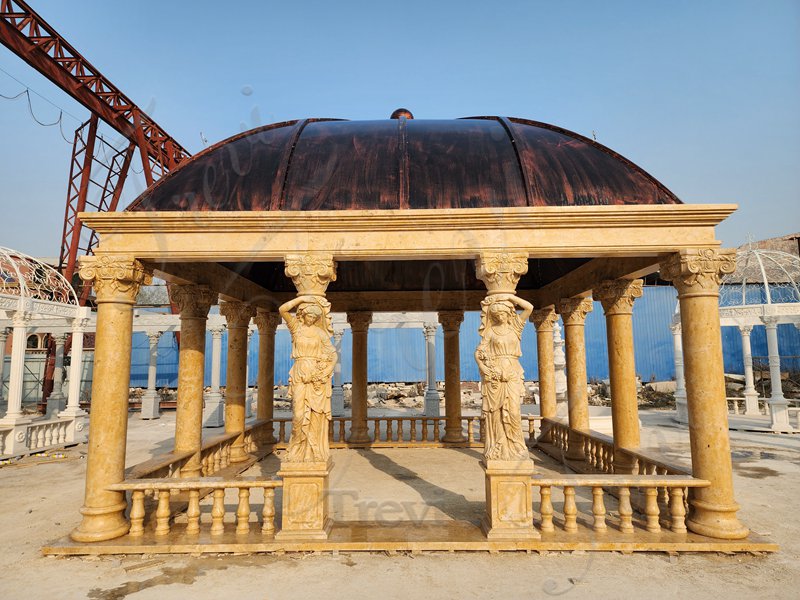 Variety of Options Available:
While our beige marble gazebo is a popular choice, we offer a wide range of other marble gazebos for sale as well. We understand that every customer has unique preferences and requirements, which is why we offer customization options to meet their needs. Our team could work with you to create a unique design that fits your style and budget. We could also customize the size, shape, and color of the gazebo to ensure that it fits perfectly in your outdoor space.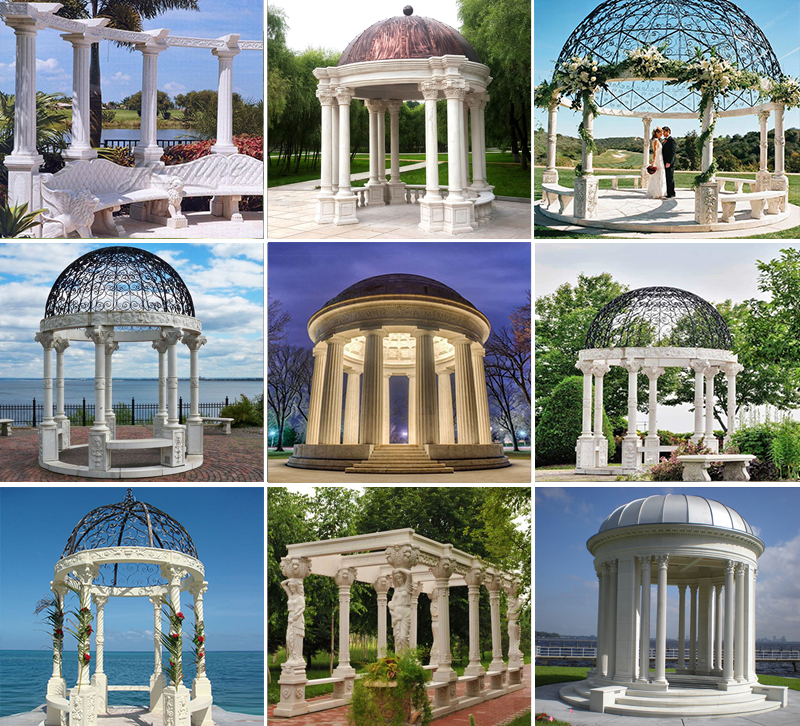 Installation Test for the Gazebo:
At Marble Gazebo, we understand that the installation process could be daunting for some customers. That's why we take great care to ensure that each part of our marble gazebos fits perfectly. We even conduct a trial installation to ensure that everything is in order before shipping it to our customers. We also provide installation pictures and videos to make the process as easy as possible for our customers. Our team is always available to answer any questions and provide guidance throughout the installation process.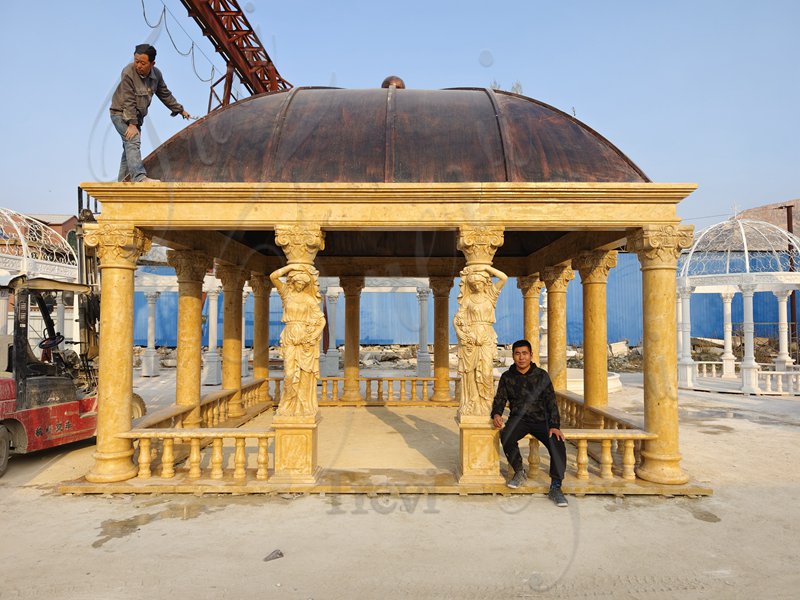 An outdoor marble gazebo is a valuable investment that would enhance the beauty and value of your property for years to come.  If you are interested in this marble garden gazebo, please feel free to contact us.