The Advantages of This Marble Fountains:
This is a beautiful large outdoor marble fountain. It is made of natural marble. We use the highest quality marble, carefully selected and cut by our workers. It consists of two parts, including a large sink and two bowls. There are some animal statues with pedestals by the pond. The outdoor fountains hand-carved by our experienced marble carvers are simply stunning. Also a testament to the artistic pursuits of our team.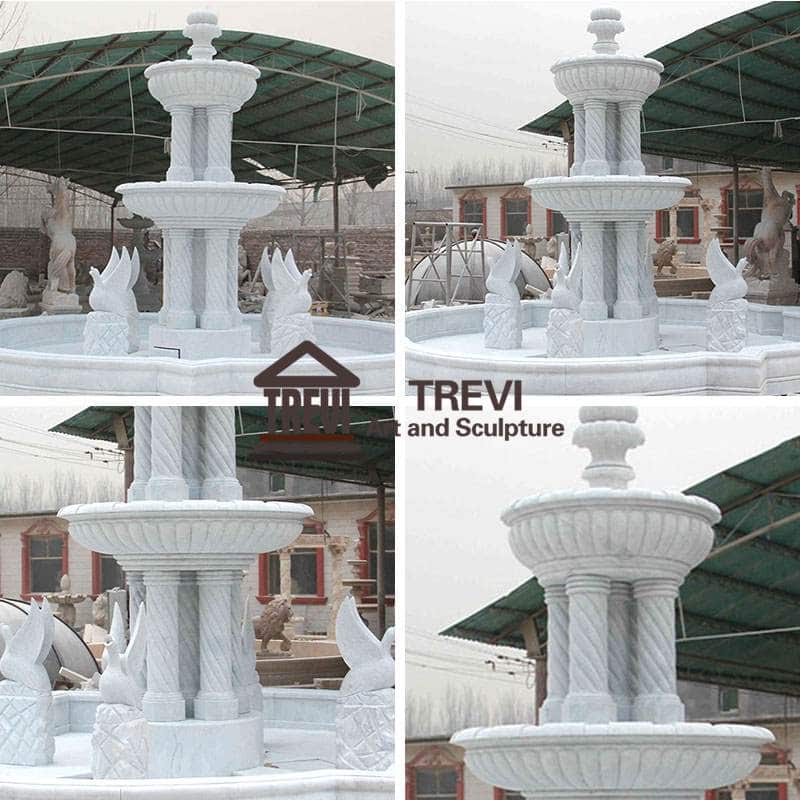 Three-Tiered Marble Water Fountain Detail:
The marble material we use is a natural quality material that is perfect for garden fountains. We can customize different types of fountains for you. Whether it's a simple single layer or multiple layers, or even a carving with a figure or animal, we can customize it for you. Also when choosing a water pump, we will provide you with professional answers and services. Whether it's head, power or flow, we can work it out through communication.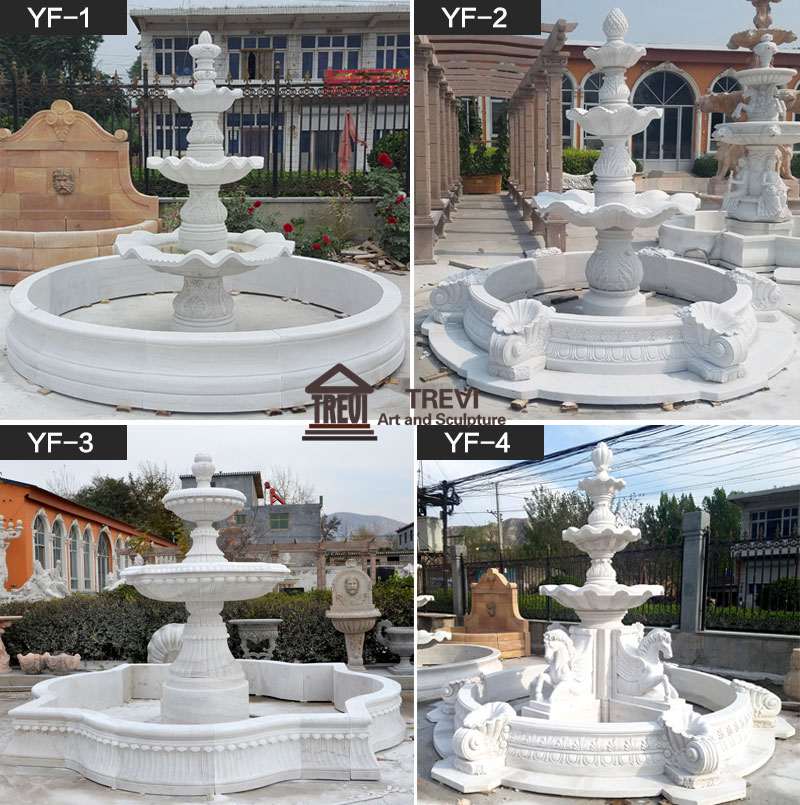 We offer our clients full insurance coverage. The packaging is made of a three-centimeter wooden board, which is also wrapped in soft cotton to prevent the product from breaking. You can buy with peace The installation of these marble fountains is very simple. You can also request a professional installation team to complete the installation. If you want to do it yourself, we can provide step-by-step instructions on how to install a marble fountain. If you need it, we can provide a stable pump for your marble fountain to control the water flow you want.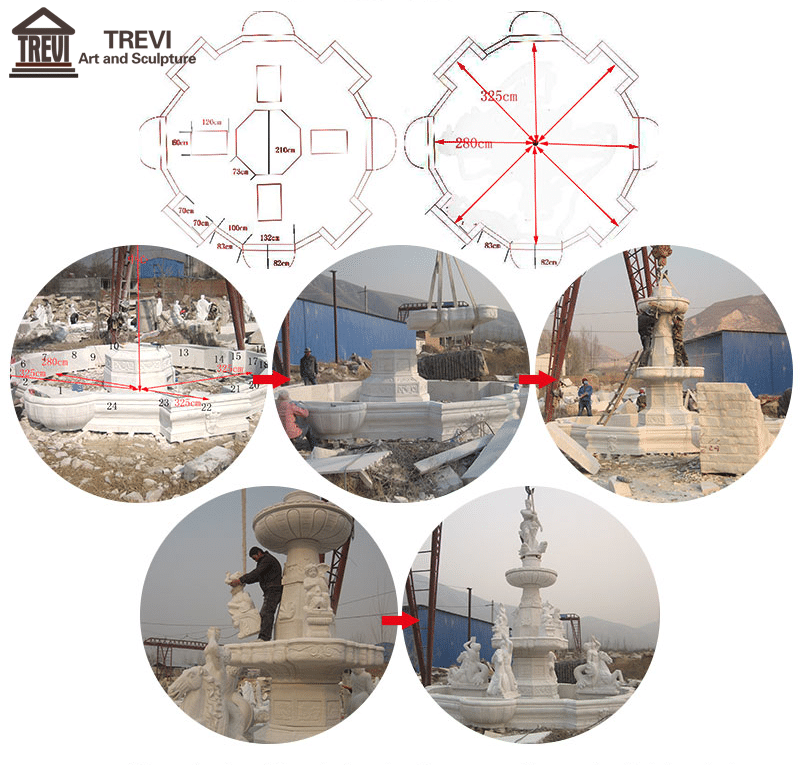 How is it transported?
Our large marble fountains are generally shipped by sea. We can provide you with a home delivery service. If that concerns you. Please contact our sales staff to discuss specific shipping options. We will give you the most suitable shipping solution.