For this Custom Made Beige Marble Water Fountain, we use beautiful beige marble materials to make this water fountain looks very elegant. The elephants on this marble fountain are all pure hand carved by our professional marble sculptors, who are focusing on marble carving for many years, having rich experience in carving.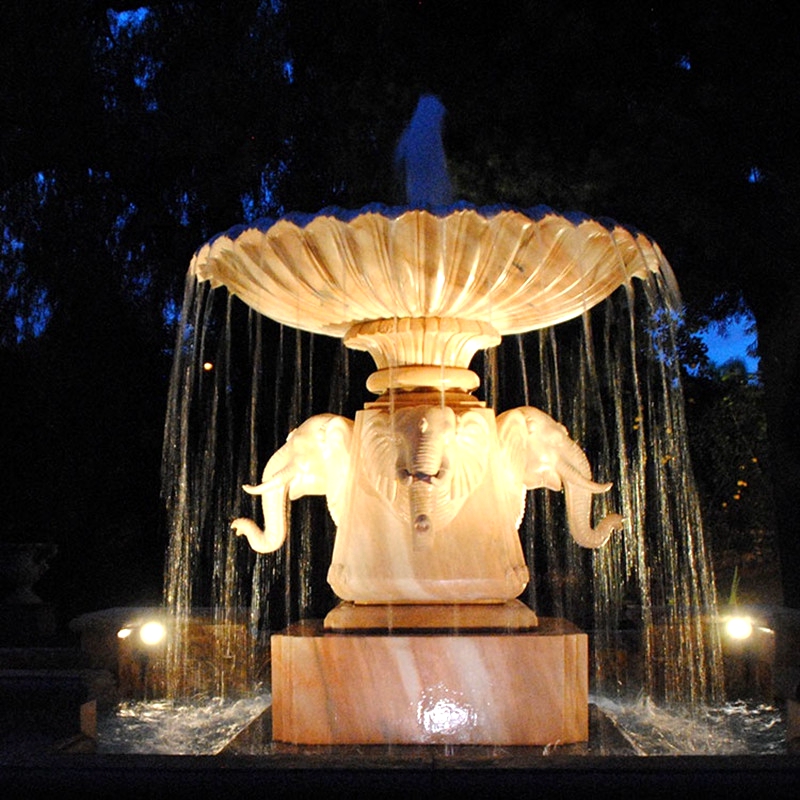 Nothing is more amazing than the perfect design and durable structure. This is especially true for the Custom Made Beige Marble Water Fountain in the basin. It only has one elegant layer and a large round basin that creates riveting and a constantly changing flow display. This marble fountain creates a lovely focus, a soothing sound that could make your home full of soothing water.
To maintain a constant water level in the fountain, an automatic replenishment system need to be added. It is equipped with a float valve, concrete base, custom plug, transparent pipe and decompression garden hose or casing connection. The device is connected to a garden hose or faucet, and the water is opened and closed by a valve in the device, allowing your fountain to be filled effortlessly.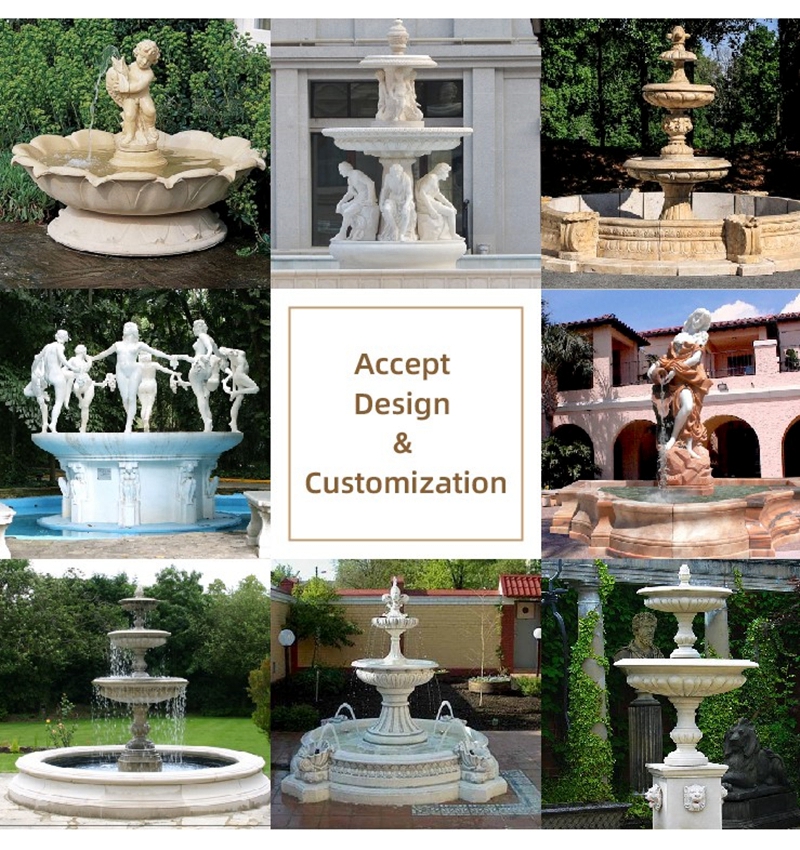 Why Choose TREVI Art Sculpture?
1. Before each set of Custom Made Beige Marble Water Fountain is shipped, we would test the water to ensure that the fountains are eye-catching and the water will not flow out.
2. We would make a complete and detailed installation diagram to the customer to ensure the smooth installation of the customer.
3. Our package is very strong, the thickness of the wood is 3cm, and it is double thickness than the common package. In addition, we would cover insurance to make sure the safety of transportation.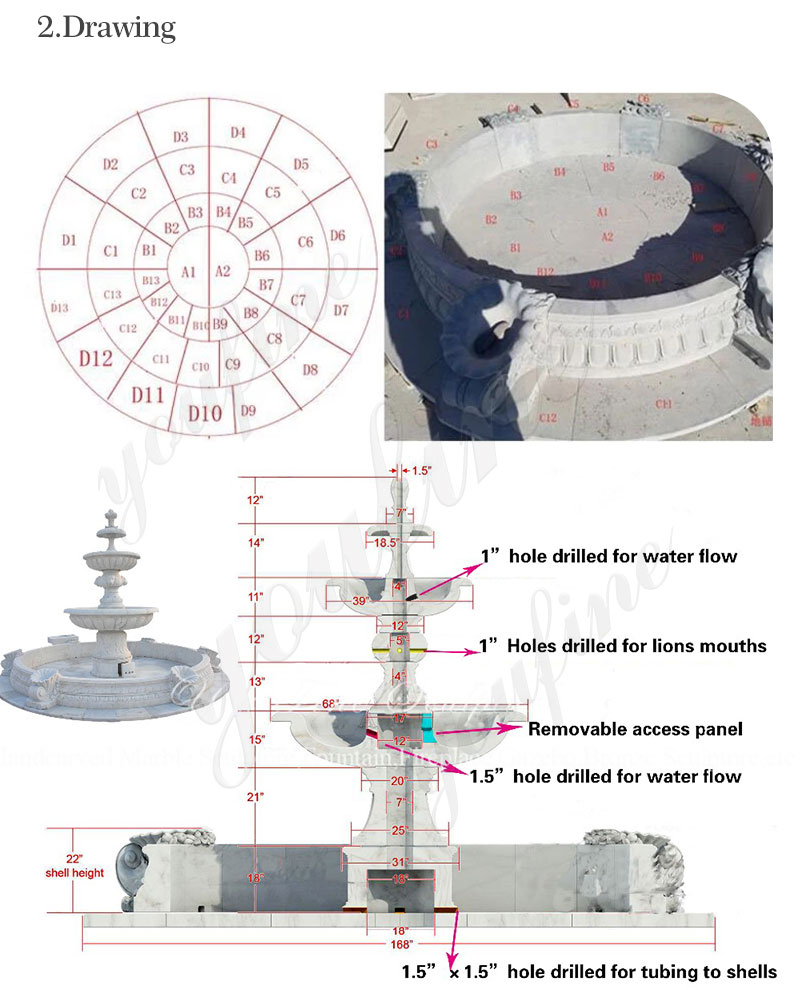 We are a company with more than 30 years of experience in sculpture production and export. So all the quality of Custom Made Beige Marble Water Fountain we produced are guaranteed. If you want to know about other products, please contact us as soon as possible.