Stone Garden Water Fountain is used mostly for outside (garden, square, etc), it also can be used for interior decoration. We offer customized sizes of stone garden fountain. This stone garden fountain is one beautiful water fountain for estate. Because it belongs to the Greek style. In this stone garden fountain, there are goddesses, gods, cherubs, and lion heads. And all of them are purely hand-carved. Carving masters would select the Grade A White Marble to make this stone garden fountain. So it would the beautiful and elegant decor for Estate!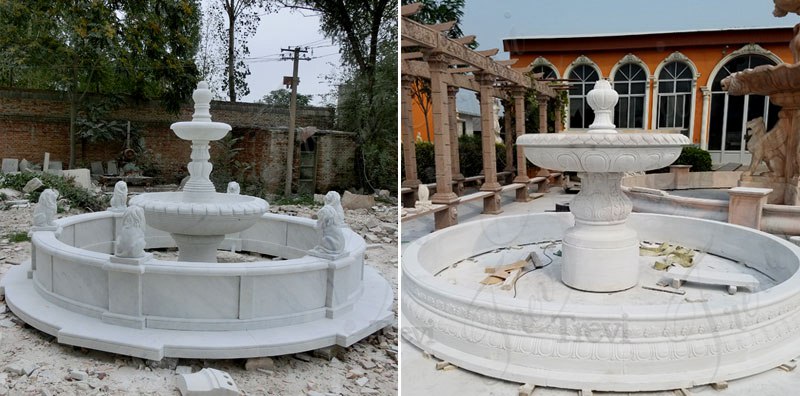 See the figure above of the Stone Garden Water Fountain, the three stairs white marble water fountains, the most important part of us is the first hierarchy. Not a big pot, we splice in two parts or many parts to hold, but it is not lake water from the medium of the pot. Also, avoid troubles about after-sales service. This is why sometimes our fountains are more expensive than other fountain suppliers!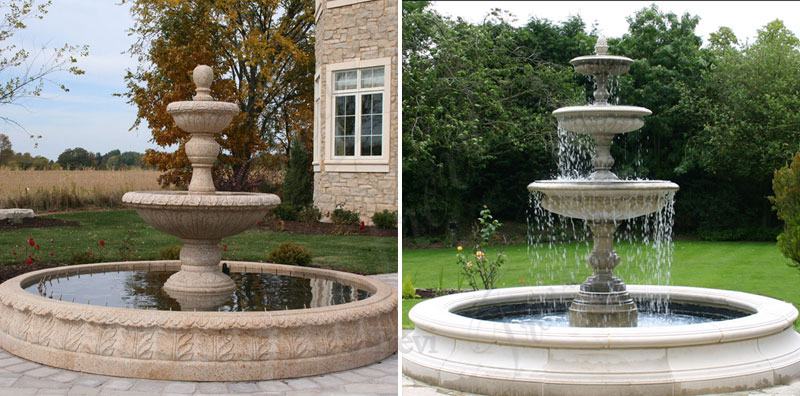 Do you think if you order only Stone Garden Water Fountain, it's hard to discuss with the fountain manufacturer? Well! New Home Stone Limited is helping you to solve the problem! We are Fountain Manufacturer and our clients is the house owner, designer, and designer company. So if you only buy one fountain for your lovely home, you still could get a factory price from a fountain manufacturer!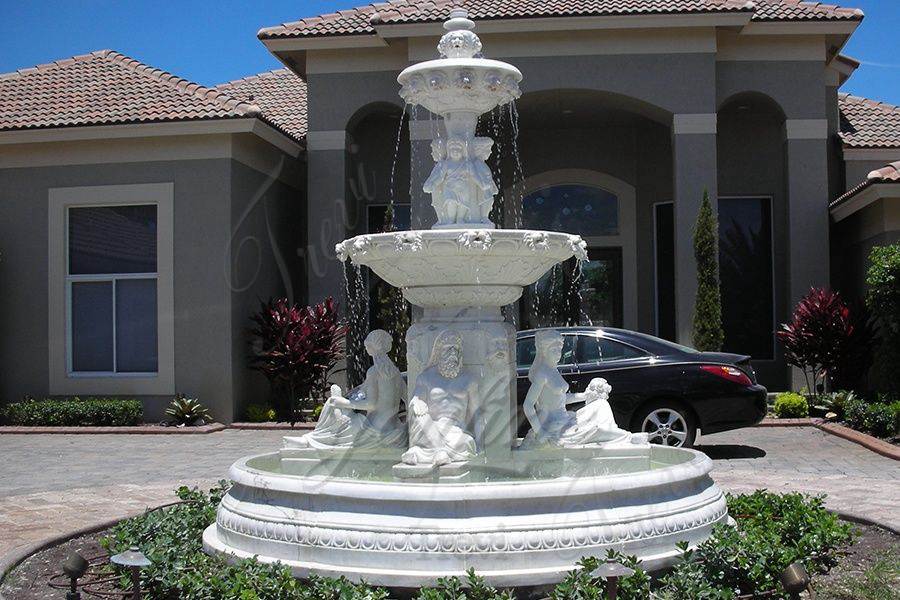 We offer you competitive prices. The installation of these marble fountains is very simple. You can also request a professional installation team to complete the installation. If you want to do it yourself, we can provide step-by-step instructions on how to install a marble fountain. If you need it, we can provide a steady pump for your marble fountain to control the water flow you want.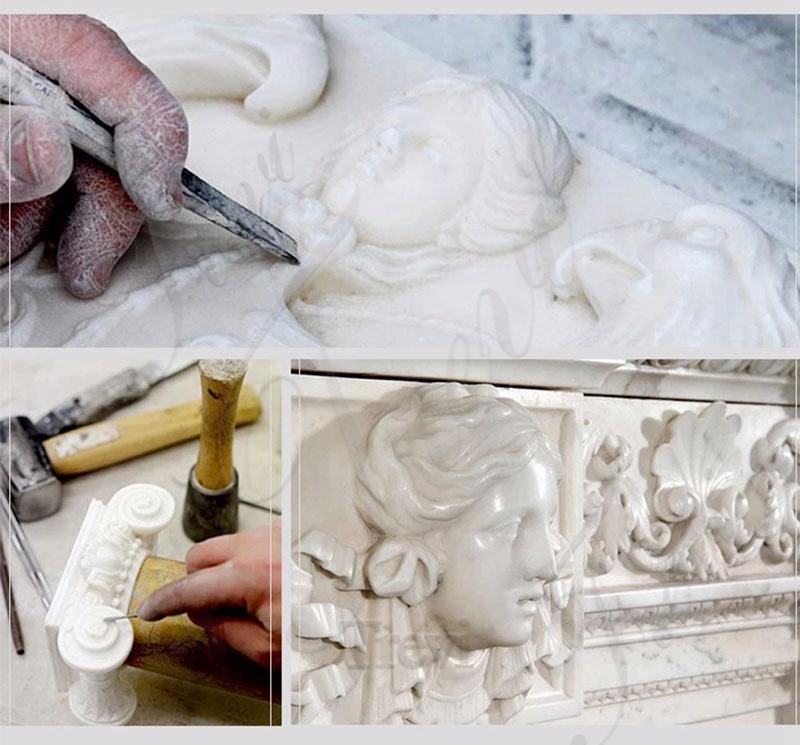 So if you have any ideas or designs of a tiered water fountain, please contact us right away, we are the best choice of you!