Lion head marble water wall fountain with nude man and woman statues outdoor garden provides beauty for family and garden decorations. The water flows from the lion's mouth to the Fountain Basin on the wall. The marble-carved woman and man statue add some special elements to the garden marble water fountain of the lion. A smooth flow of water can bring perfect relaxation and a comfortable environment.
Lion head marble water wall fountain can give people a deep impression and cheer. We are proud to be able to provide a variety of design quality marble lion shampoo wall fountains, these fountains are suitable for indoor or outdoor use, made of natural marble, granite, and travertine stone to choose from. With more than 15 years of experience in the stone garden water fountain business, with a high level of artists, experienced marble carving craftsmen, rich in various colors of natural marble resources, we manufacture and export products around the world. We strive to ensure that you receive what you are looking for!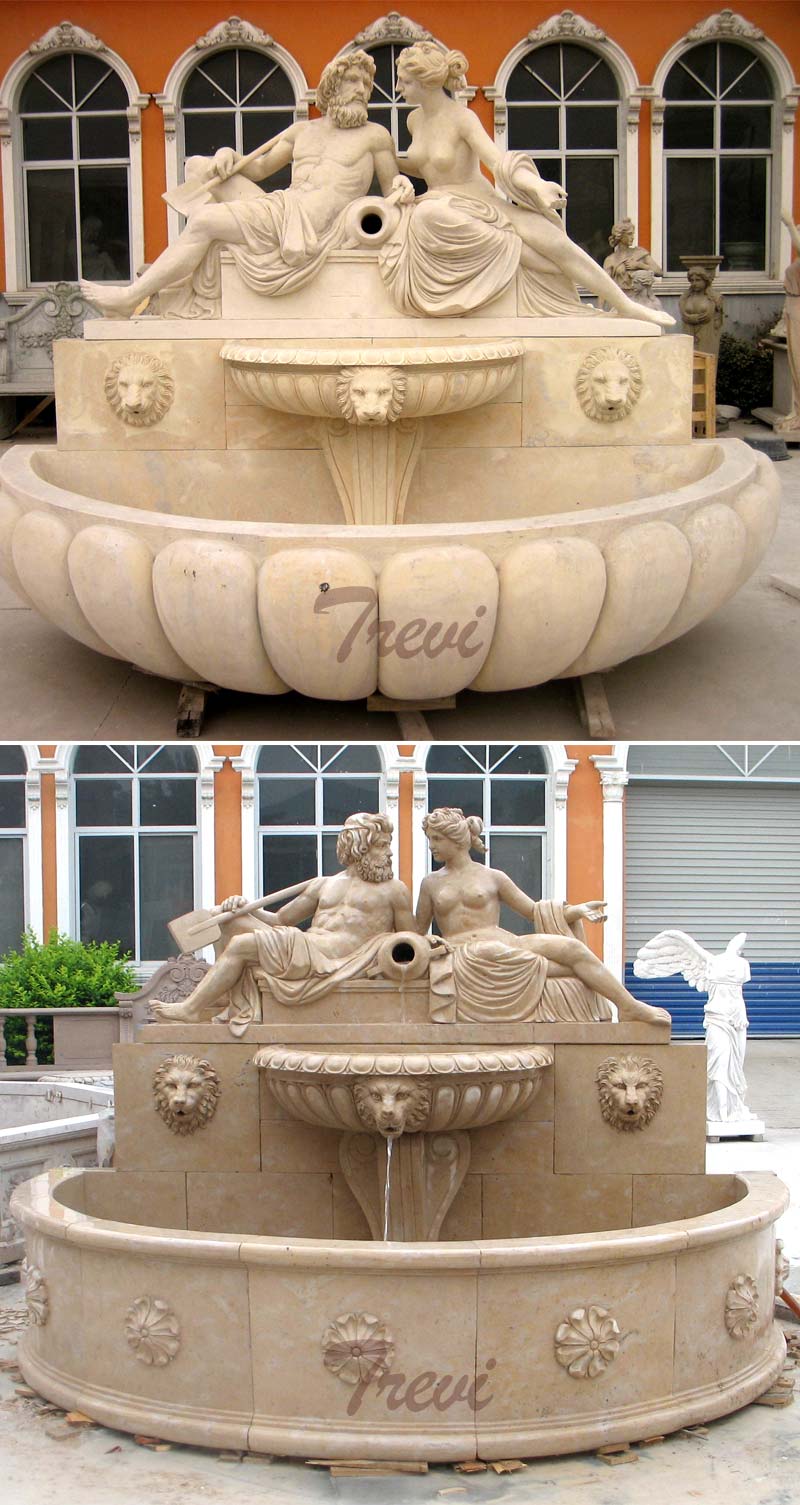 We have a wide variety of different design marble carving products, such as marble sculpture, catholic marble sculptures, garden marble water fountain, gazebo, planters, fireplace, antique carving, etc. All of them are hand carved from natural marble by experienced workers. We welcome custom design as well. Please send us photos or drawings with the dimensions, and we can give you the offer.