This high quality European style Outdoor Stone Garden Water Fountain combined with four figure statues and a single layer design. The pool of the marble fountain is engraved with different figures on all sides. In the pool, there is a large and high stone pier supporting the lotus bowl in the middle. Even the flower pot is engraved with water flowing through the lion's head. At the top of the fountain, the flower shape has a main outlet.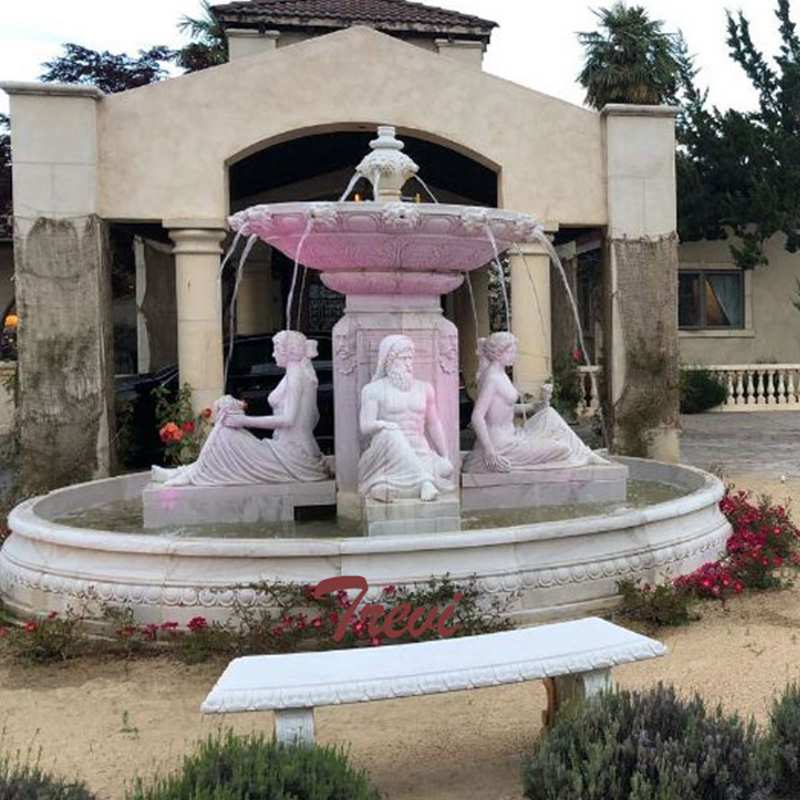 This Outdoor Stone Garden Water Fountain is complex in shape. It is composed of four figure sculptures, two female and two male, and the carving process is very delicate. We has the experienced marble sculptors to ensure the carving quality, and the whole piece of stone is used to engrave each parts, and finally the whole combination is completed.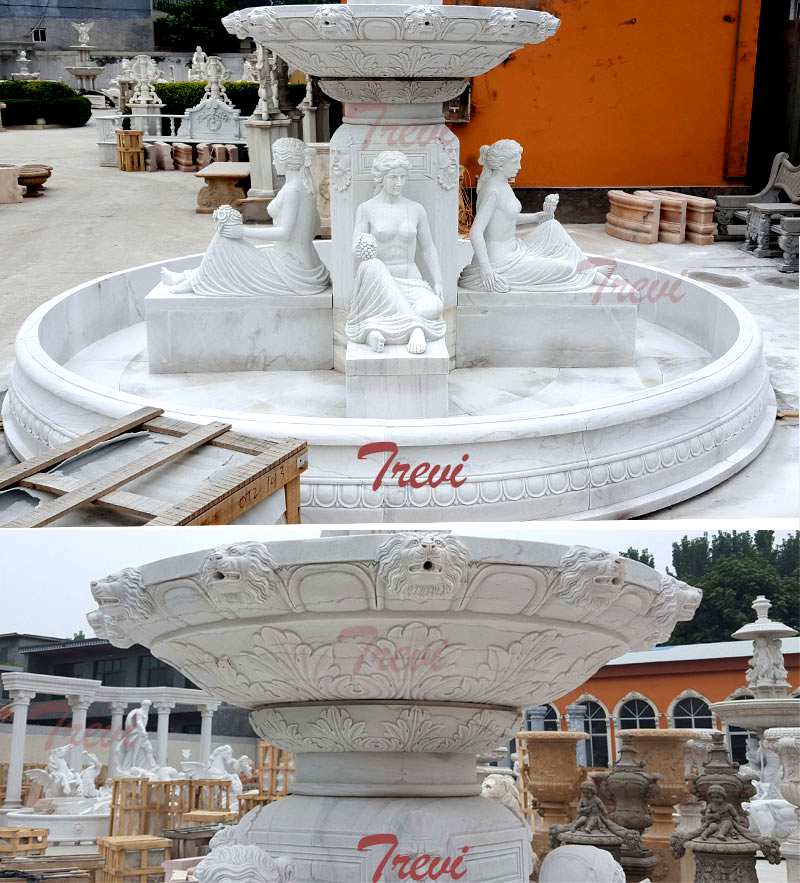 The quality of water fountain in Trevi Art Sculpture is guaranteed. Because we have our own production company not a intermediary company, and the scale of our factory is large, the staffing is sufficient, the quotation is timely and accurate, the quality is monitored throughout. At the same time, in addition to providing you with comprehensive services and high quality products, we could also guarantee you the best price in the industry.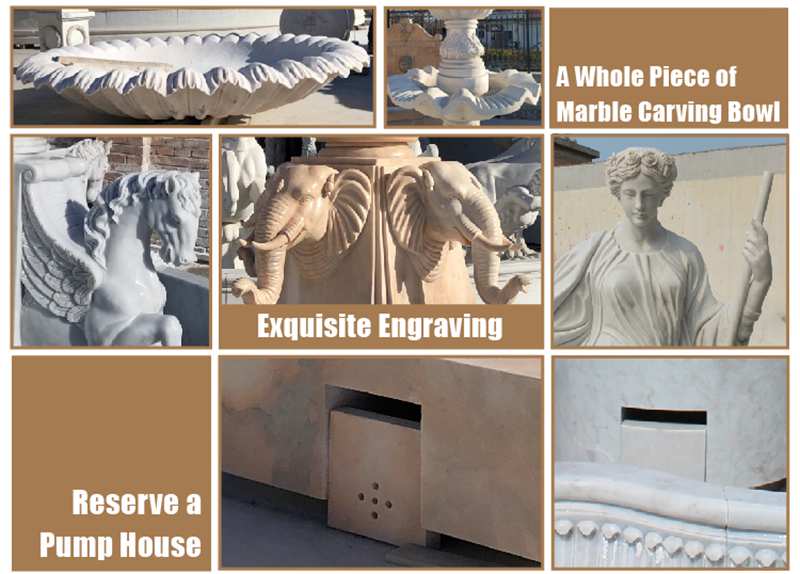 In addition to this Outdoor Stone Garden Water Fountain, our garden fountain collection also includes abstract sculptures that are suitable for contemporary tastes and created by artists who choose to incorporate flowing hydrodynamics into their designs to enhance the artistic atmosphere. We also have a variety of large manor fountains, layered fountains and wishing fountains that could be used as iconic pieces of your garden or courtyard.
Enhance the look of your outdoor garden or living area with our Outdoor Stone Garden Water Fountain. They are perfect for bringing a unique look to your outdoor living space, and they are soft and easy to flow, so everyone would love it.