We all know that St mary have different names in different countries and areas culture, and the design and postures of virgin mary is also different. There show you some of our classical designs of catholic outdoor statues of our lady virgin mary.
1. The most beautiful fatima statues portugal:
Our Lady of Fatima is also known as Our Lady of the Holy Rosary of Fatima, which is a Catholic title of the Blessed Virgin Mary based on the famed Marian apparitions reported in 1917 by three shepherd children at the Cova da Iria, in Fátima, Portugal. The three children were Lúcia Santos and her cousins Francisco and Jacinta Marto.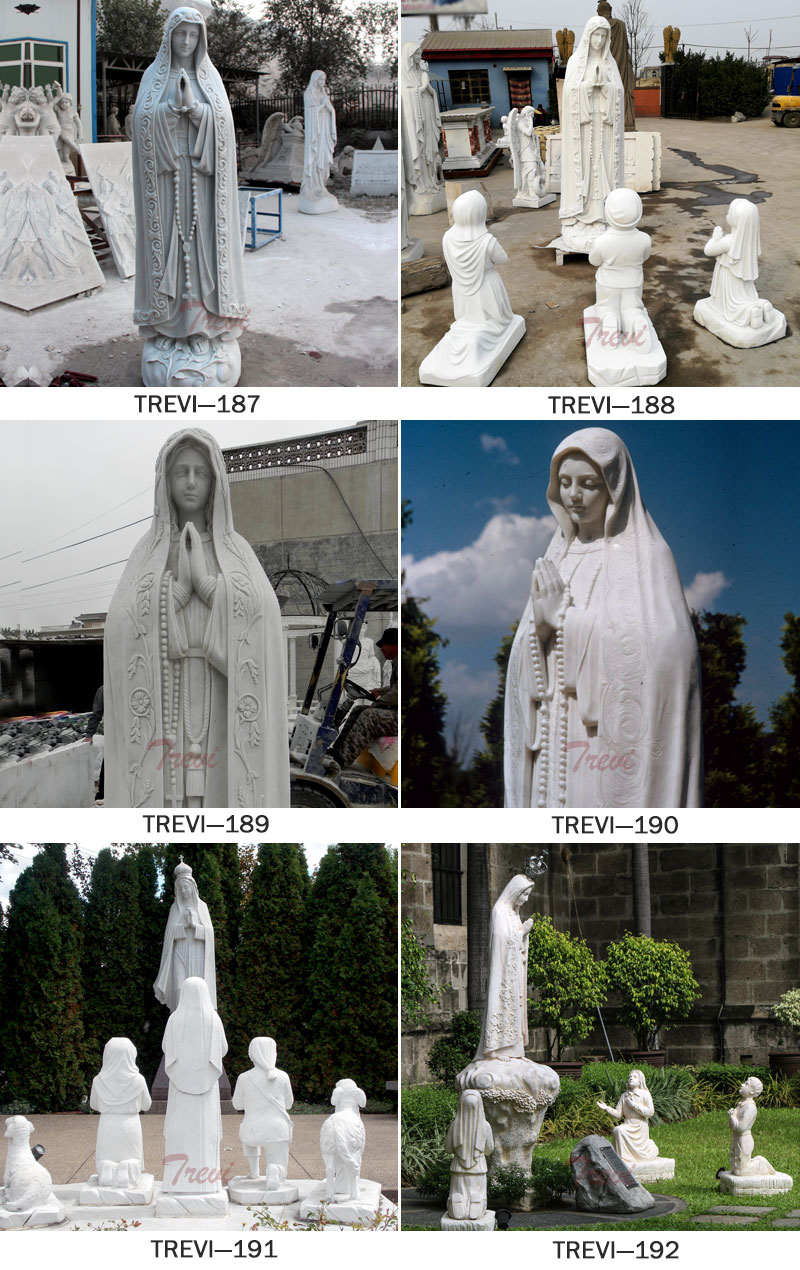 2.Our lady of Lourdes France: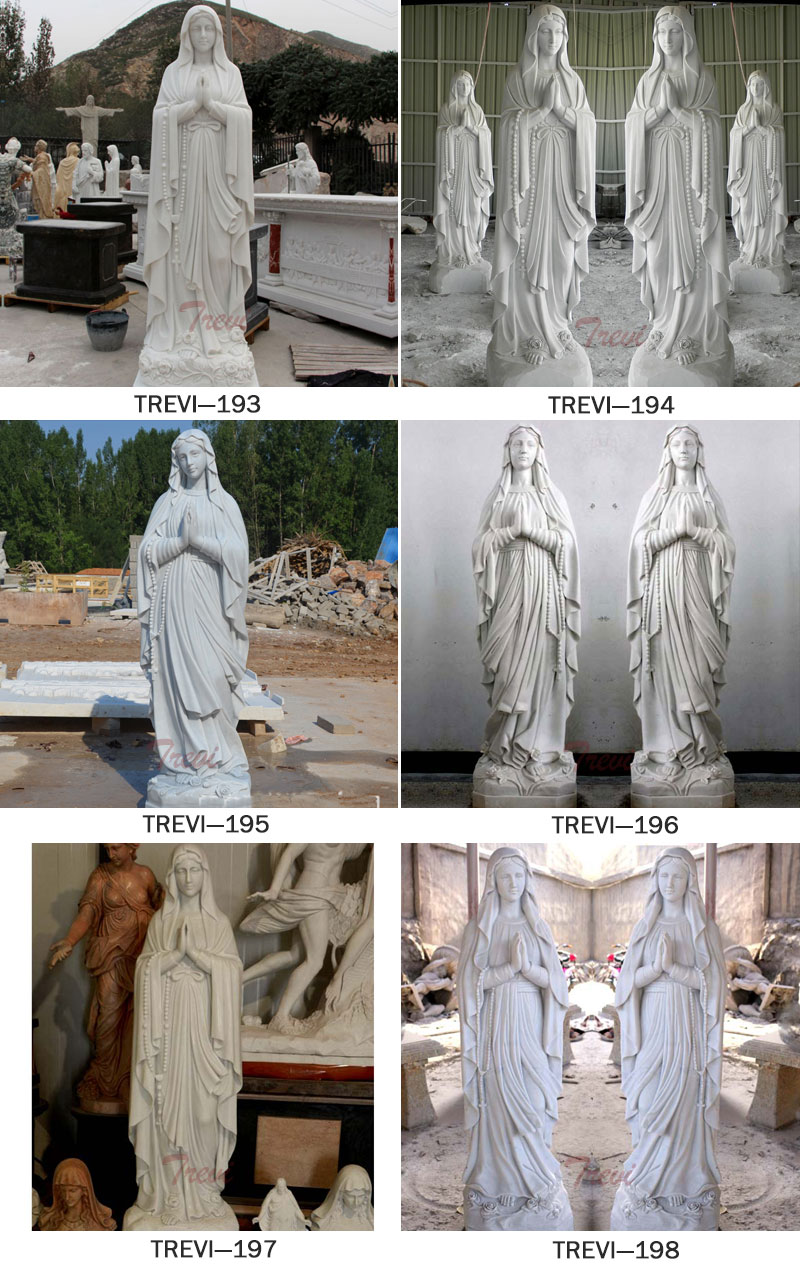 Our Lady of Lourdes is a Roman Catholic title of the Blessed Virgin Mary venerated in honour of the Marian apparitions that reportedly occurred in 1858 in the vicinity of Lourdes in France. The first of these is the apparition of 11 February 1858, when 14-year old Bernadette Soubirous told her mother that a "lady" spoke to her in the cave of Massabielle while she was gathering firewood with her sister and a friend. Similar apparitions of the "Lady" were reported on seventeen occasions that year, until the climax revelation of Our Lady of the Immaculate Conception took place.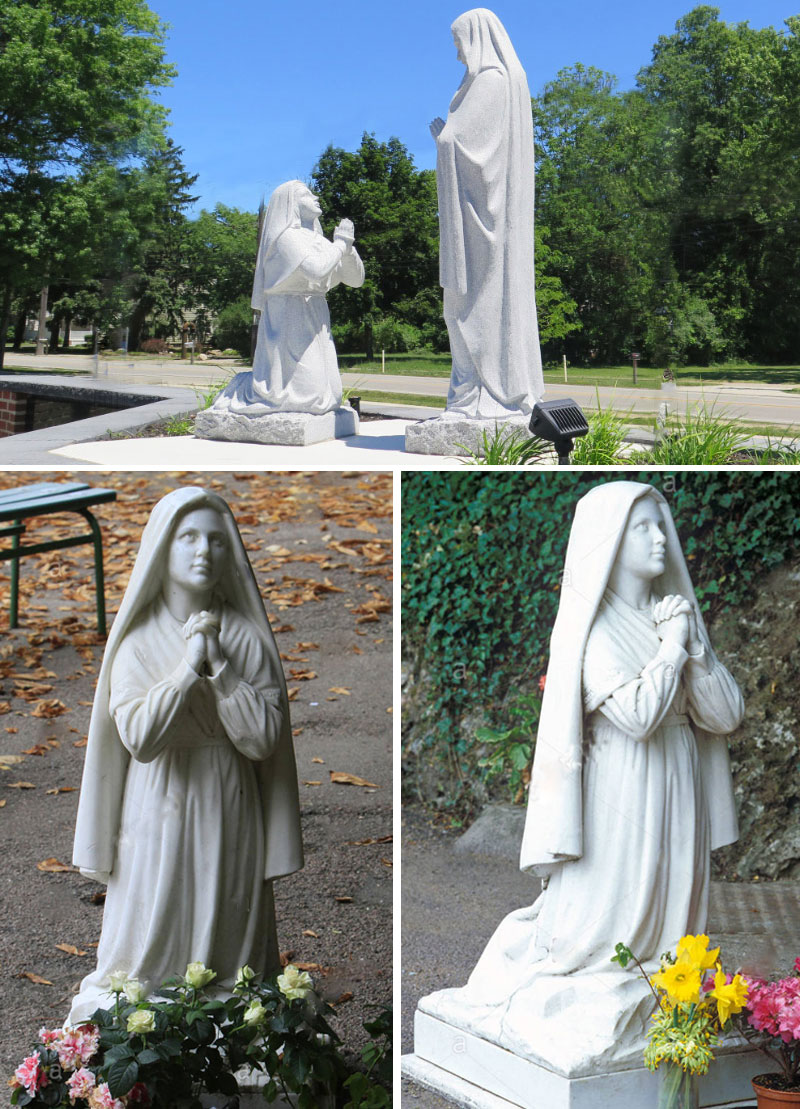 3.Madonna and child Christ: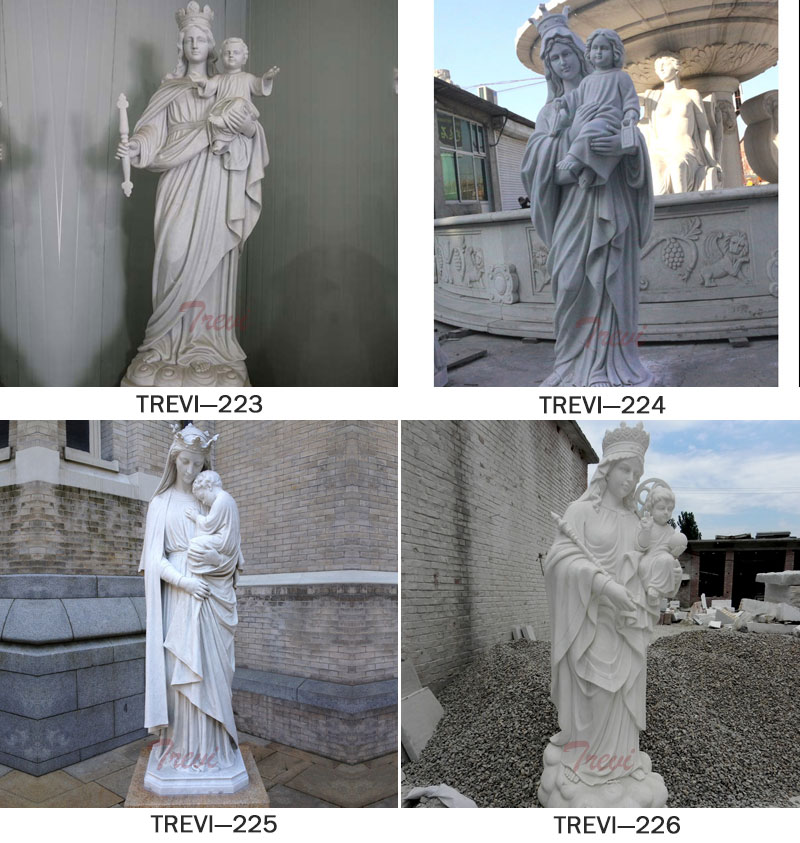 A Madonna is a representation of Mary, either alone or with her child Jesus. These images of Madonna and child is central icons for both the Catholic and Orthodox churches. The word Madonna is from Italian ma donna, meaning 'my lady'. The Madonna and Child type is very prevalent in Christian iconography, divided into many traditional subtypes especially in Eastern Orthodox iconography.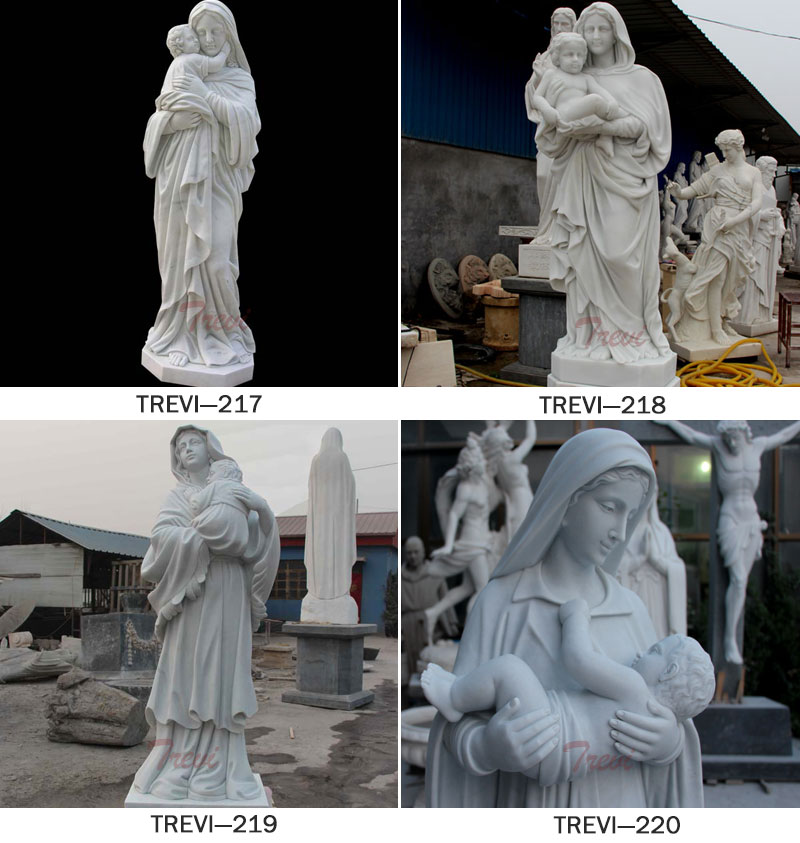 4.Pieta Michelangelo(mother mary holding jesus on the lap)
The Pieta, Italian called pjeˈta, English name is The Pity, is a work of Renaissance sculpture by Michelangelo Buonarroti. This famous work of Pieta art depicts the body of Jesus on the lap of his mother Mary after the Crucifixion. The theme is of Northern origin. Michelangelo's interpretation of the Pietà is unprecedented in Italian sculpture. It is an important work as it balances the Renaissance ideals of classical beauty with naturalism.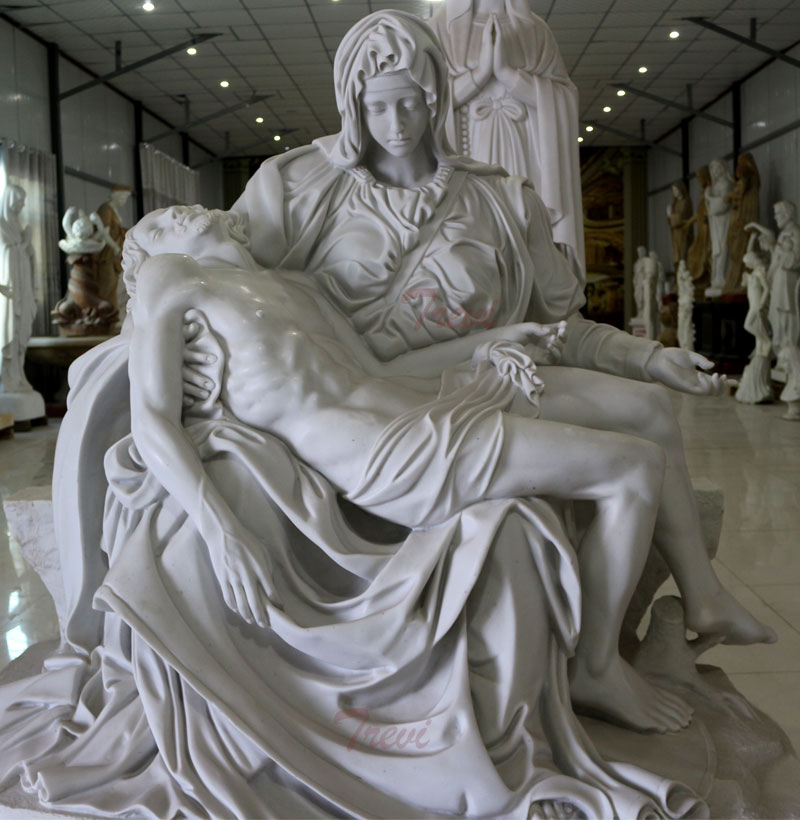 5. Besides the virgin mary designs display on our website, any other designs is acceptable, we offer customized virgin mary statue designs, show your some other designs of virgin mary statues as following: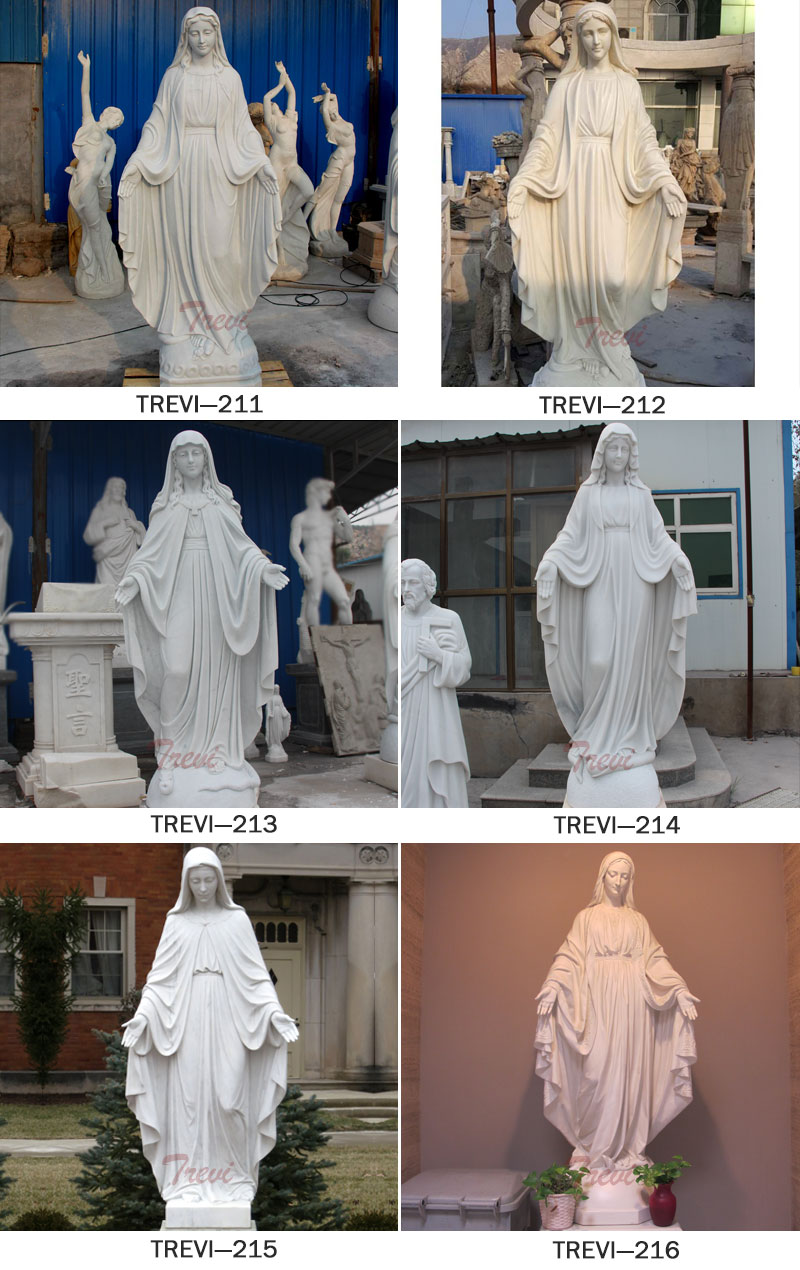 For these catholic saint mary statues products, we offer customized design and size. Any design you like, just send the picture and your request to us, We will give you an estimate of how long it will take and how much it will cost. Payment is required in order to start the process of creating a marble sculpture.
Please feel free to contact us and our sales agents in China, Europe, and US will serve you whenever and wherever you need us.
Our goal is to achieve win-win cooperation and do our best to serve you.