Starting in 2020, the Trevi family decided to get in a fresh activity – a live show. We want more and more people to get to know Qu Yang, China. We want more and more people to get to know Qu Yang, the home of sculpture. Despite the complexity of the preparations, we continue to treasure every hard-won opportunity.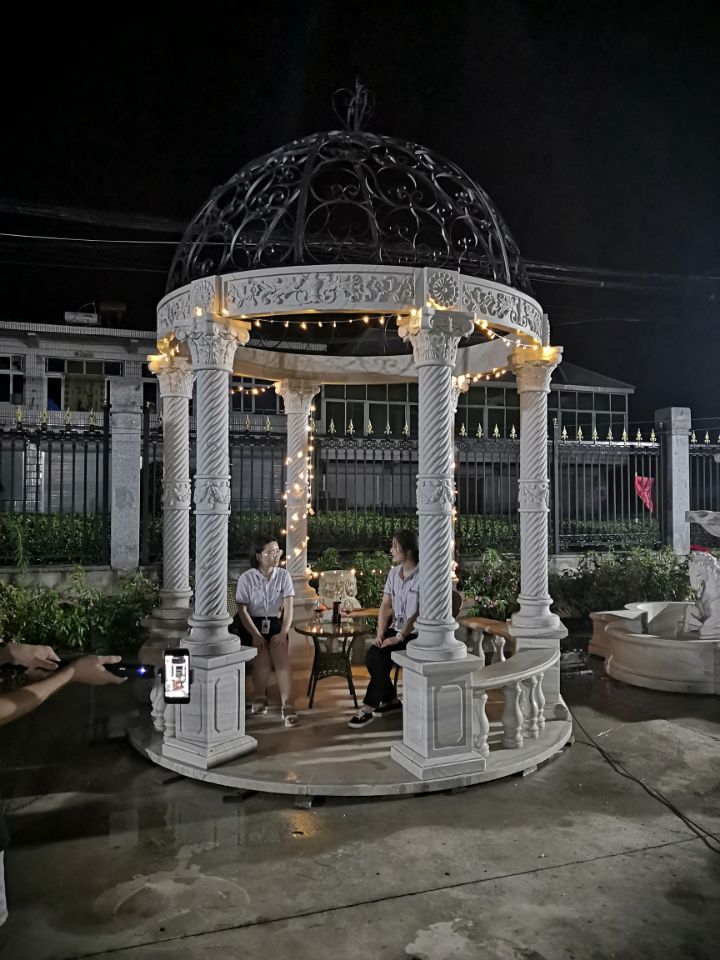 We prepare in advance at the factory. It was a great surprise to take this photo. Even in the cluttered environment, the marble violinist still plays her music. And behind they are our masters. They have been with marble all their lives. Ordinary people doing extraordinary things. The same goes for all of us. Doing something different in our respective positions.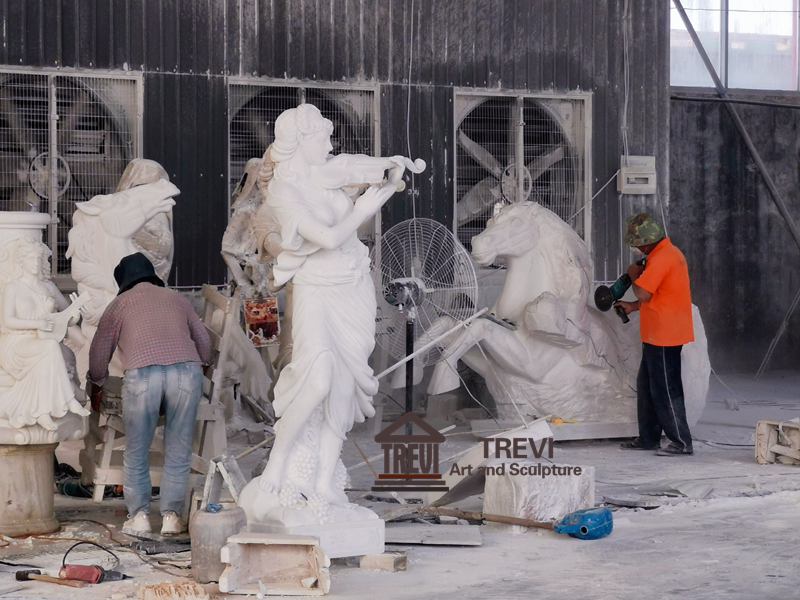 Trevi Garden Sculpture:
Even at night, both the marble gazebo and the planters are the highlight of the outdoor garden. All our products are designed by professional designers. The simple yet elegant design will add a magnificent decorative element to your home.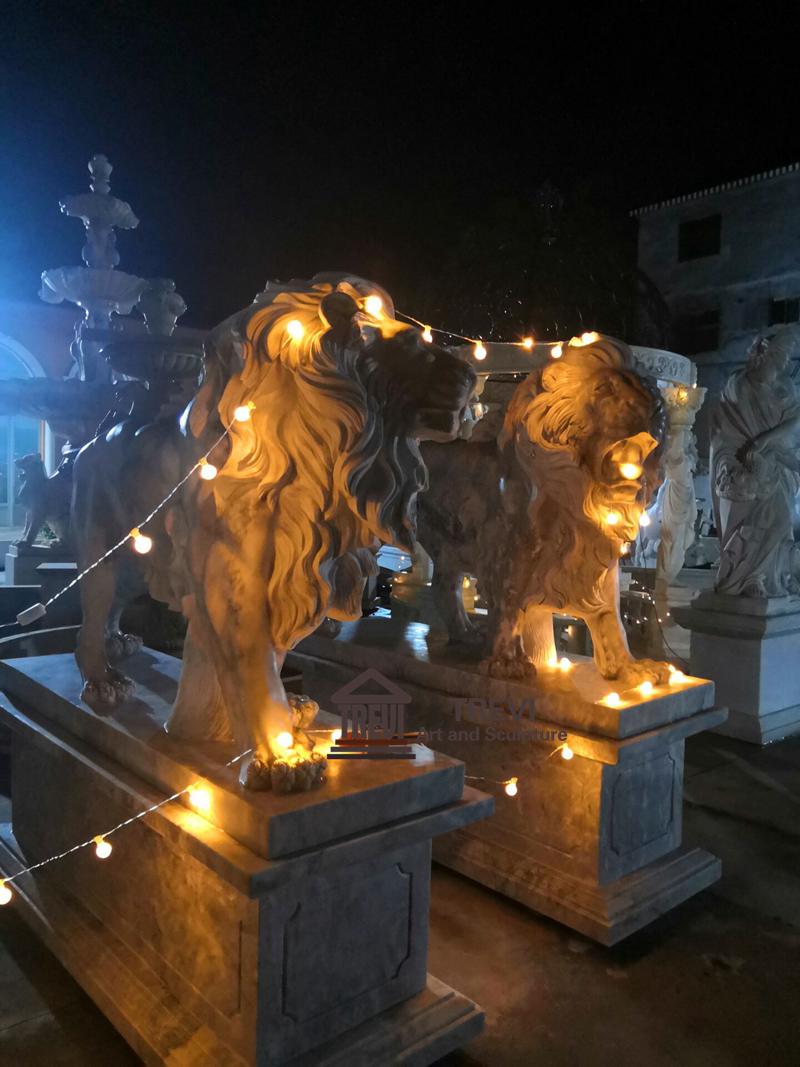 High-quality natural marble:
Trevi will use A-grade white marble material for each of our products. We take great care in the selection of our raw materials and all our products must be made from pure natural marble. We also carefully select and inspect the raw materials before making them ensure that their quality is an issue. And quality materials are what create the best quality products.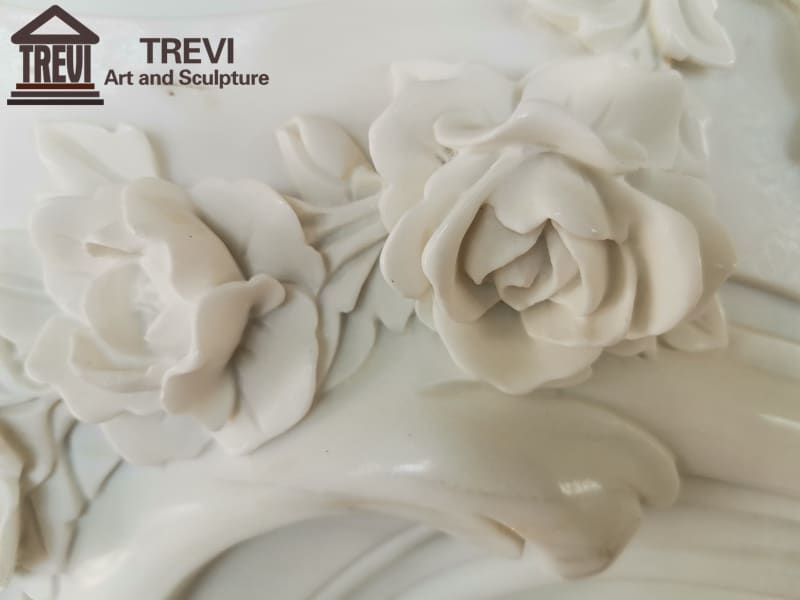 The live show is not an easy task for us. But when we are done with it. More determined and more eager for our products to be seen by the world. If you like it, contact us.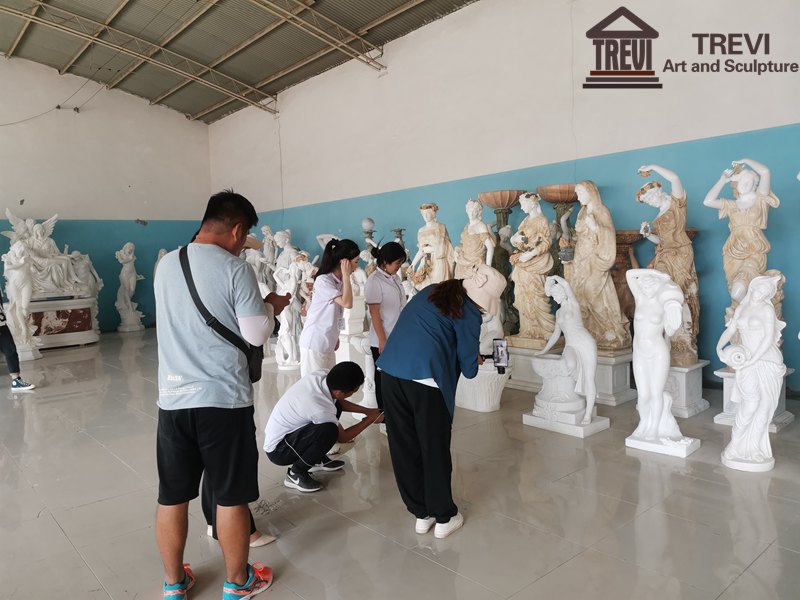 Our marble products are sure to please you with their outstanding quality and detail. If you order us online, Trevi can offer you a discount of up to 20%. Of course, Trevi is a professional marble carving factory and we can accept your custom sizes. Contact us now!