Introduction of Marble Gazebo:
The long shape and graceful women that serve as pillars add the gazebo a touch of elegance. There are flower reliefs on the gazebo beams and bases as decoration. also, the gazebo is the eye-catching center of a garden and yard. This long marble gazebo as a whole is very time-consuming and labor-intensive, as almost the entirety is handcrafted. Our artists need to carefully sculpt every detail, including the women's bodies which should maintain the same shape, their facial expressions, the details of their hair, etc.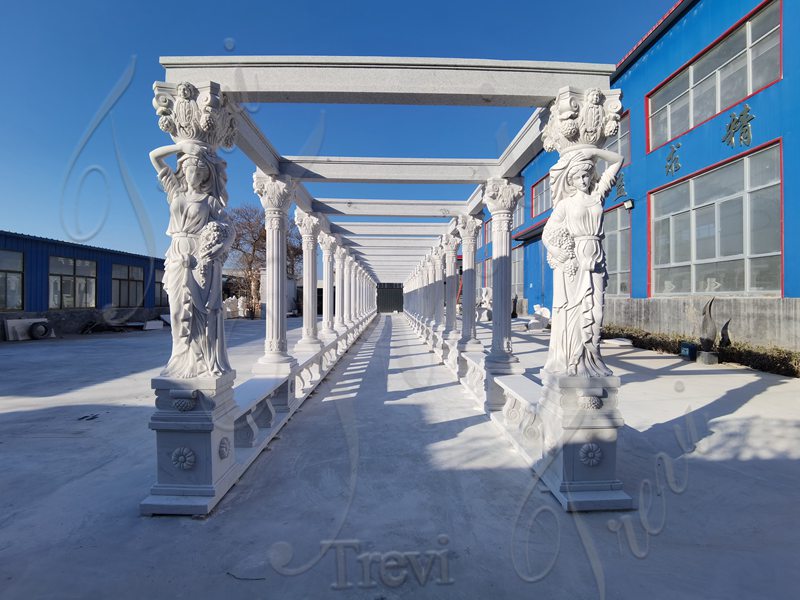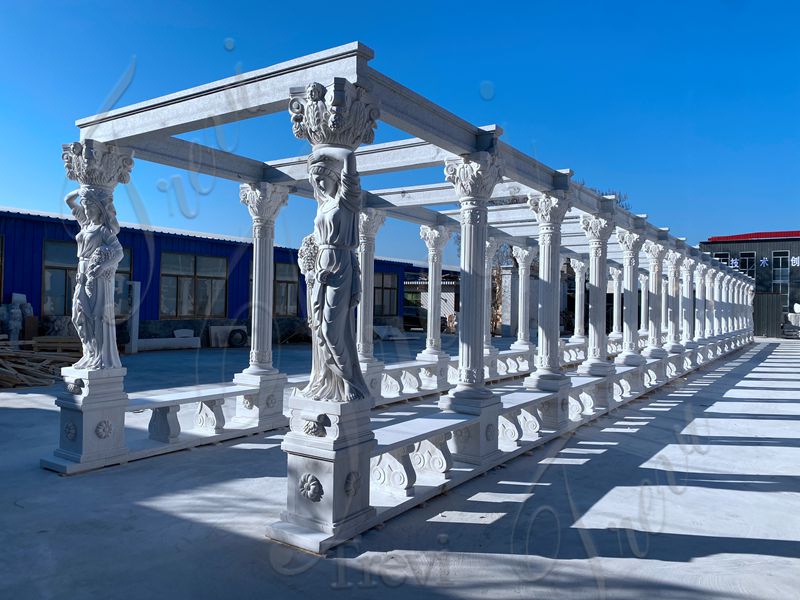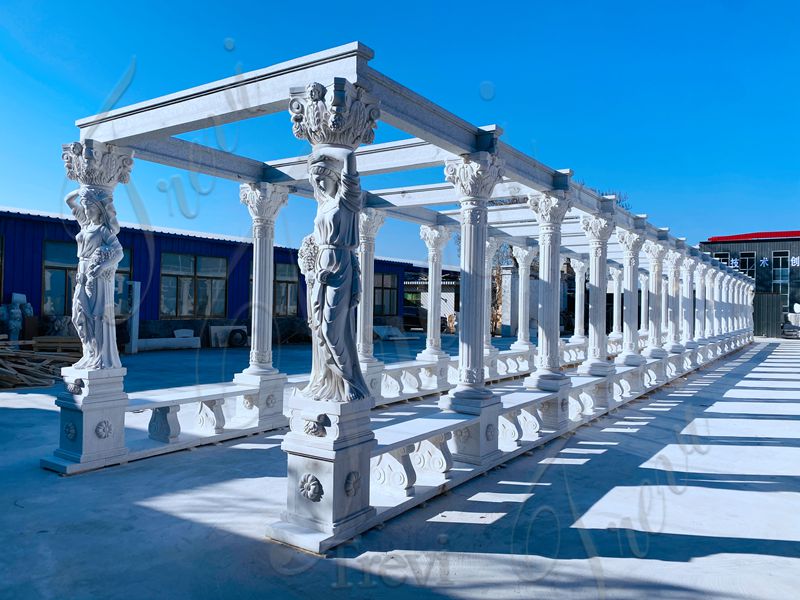 High-Quality Marble Materials:
This marble gazebo adopts beautiful white marble. The gazebo carved from white marble beautifies the scenery and is eye-catching and colorful. And the colors would get prettier over time. The unique marble veins are also a highlight of this marble, which brings a sense of art to people. white marble is not prone to scratches and is very durable. This marble is hard and dense, not easily damaged by environmental factors, and easy to maintain.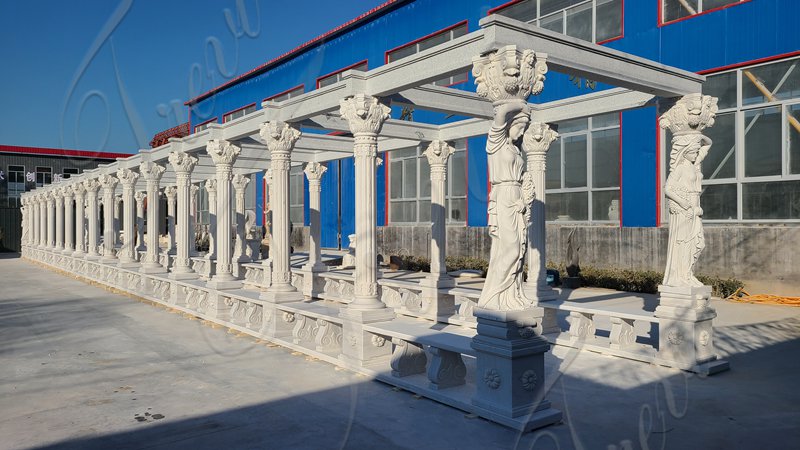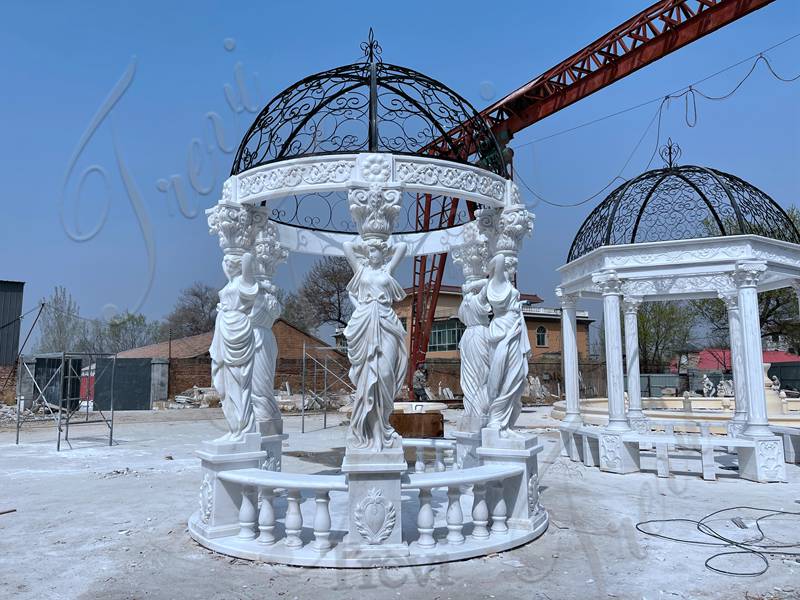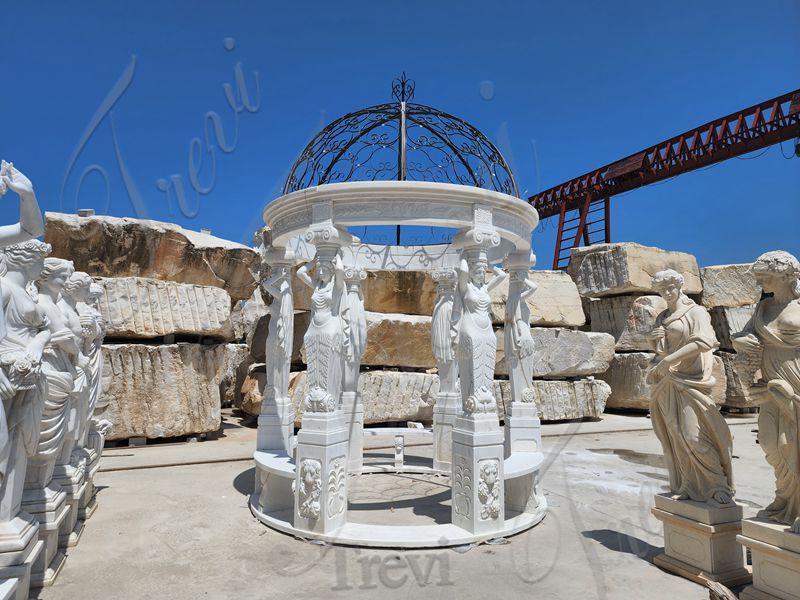 More Usage and Placement:
The garden gazebo is one of the directest ways to decorate your garden. Adding a gazebo to your garden could add extra resting space to your garden. The gazebo could also be used as a good place for family gatherings and for friends to meet. When placed in a garden filled with blooms of a variety of bright colors, this elegant gazebo would work perfectly with the flowers to create a stunning garden. Especially at sunset time, this gazebo would emit a more charming light together with the setting sun.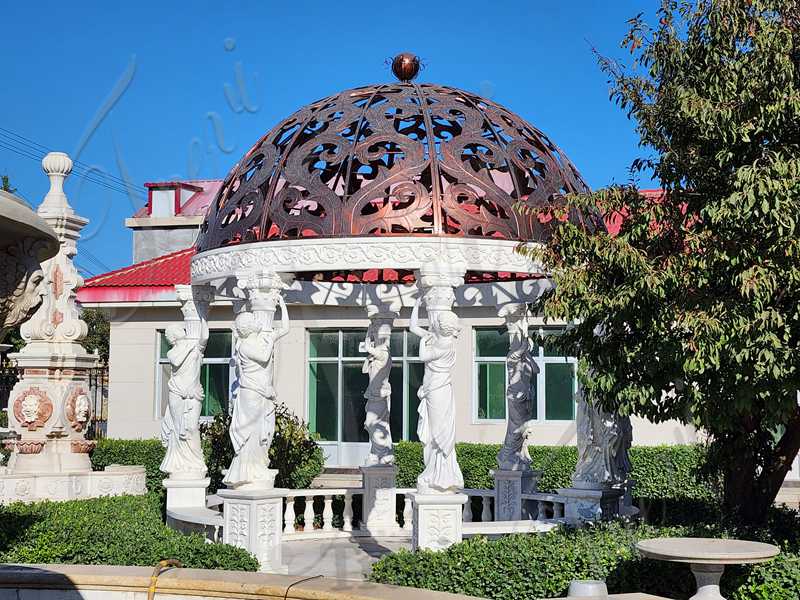 Trevi Support Customized:
If you have requirements for floor space and height, please let us know in advance so that we could provide you with the best gazebo. Marble of different colors and materials could be selected according to your requirements. At the same time, marble gazebos of different sizes and shapes could also be customized. In short, you could tell us any ideas you have about sculpture, and we would carve it that you are satisfied with.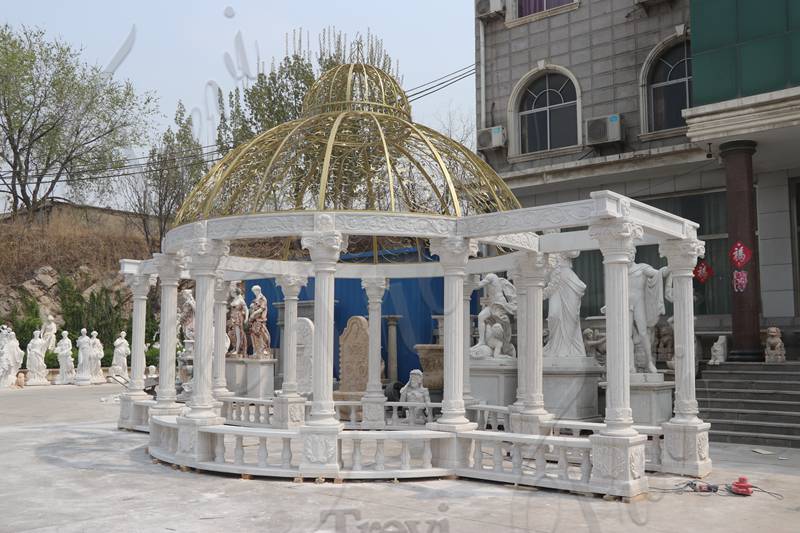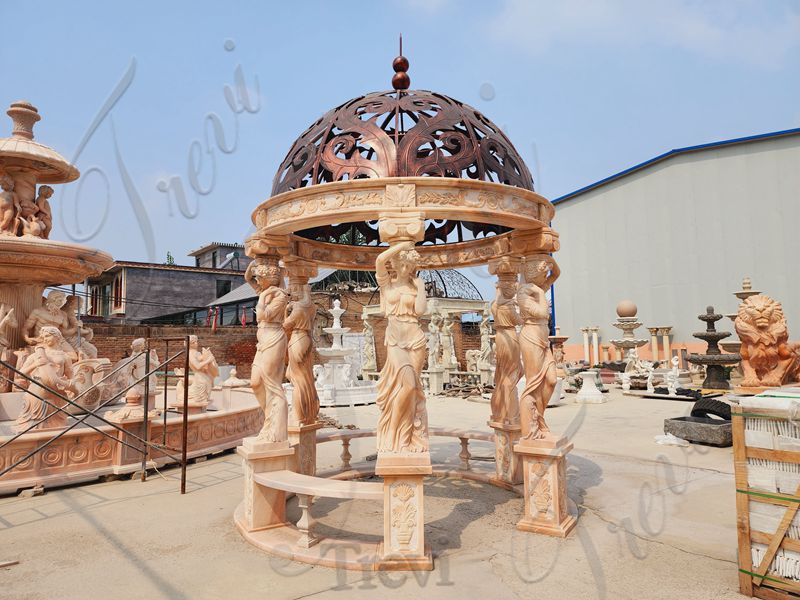 Hope you enjoy this artistic marble gazebo that would bring elegant scenery to your garden.  If you have any ideas, please feel free to contact us.