Statue Introduction:
This shows us a replica of the kiss of death statue. The original version sits in an 18th-century cemetery in Barcelona. What is impressive about this statue is not only the fine carving and the sculptor's ability to render texture but also the gentle way it embraces death. Here, death, in the guise of a winged skeleton, gently grabs a dying man and kisses him on the cheek. The emotion it evokes is one of the many reasons why the sculpture has continued to captivate visitors for nearly 100 years.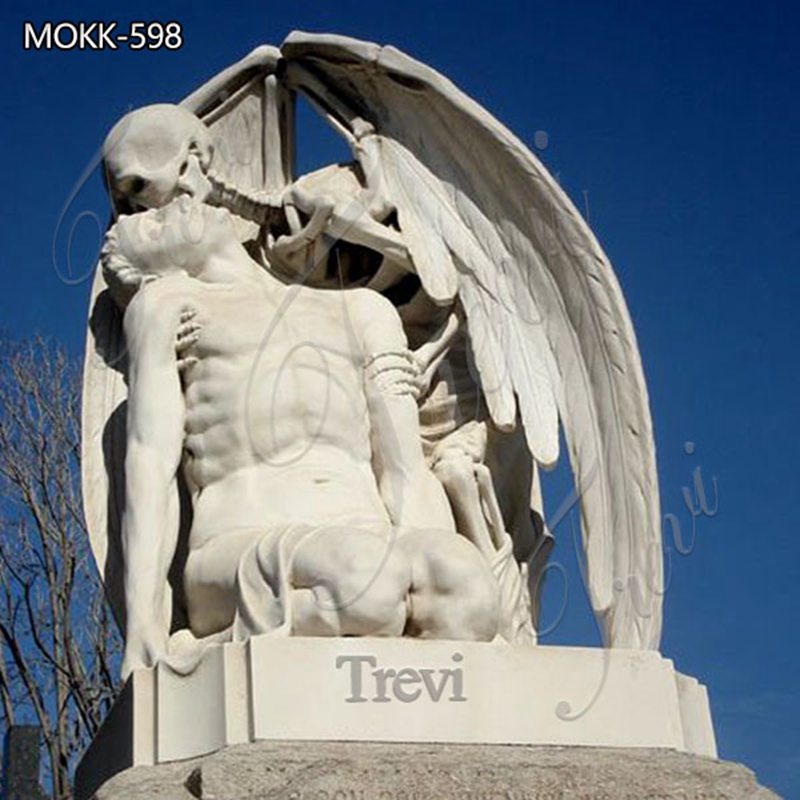 Perfect Restoration:
The masters at the Trevi factory made a replica of this marble kiss of death sculpture. The masters collected detailed information about the sculpture on the Internet before making it, and have a deep understanding of the meaning of the sculpture. The highly skilled master sculptor devoted himself to the carving and carved out every detail of the sculpture perfectly. The replica version made by our factory is as high as 90 percent.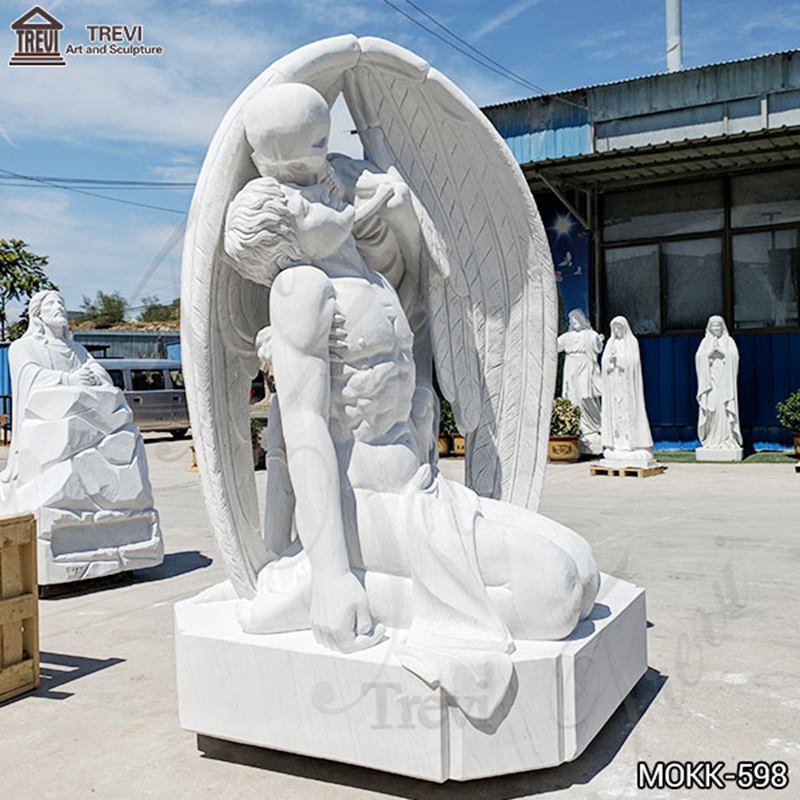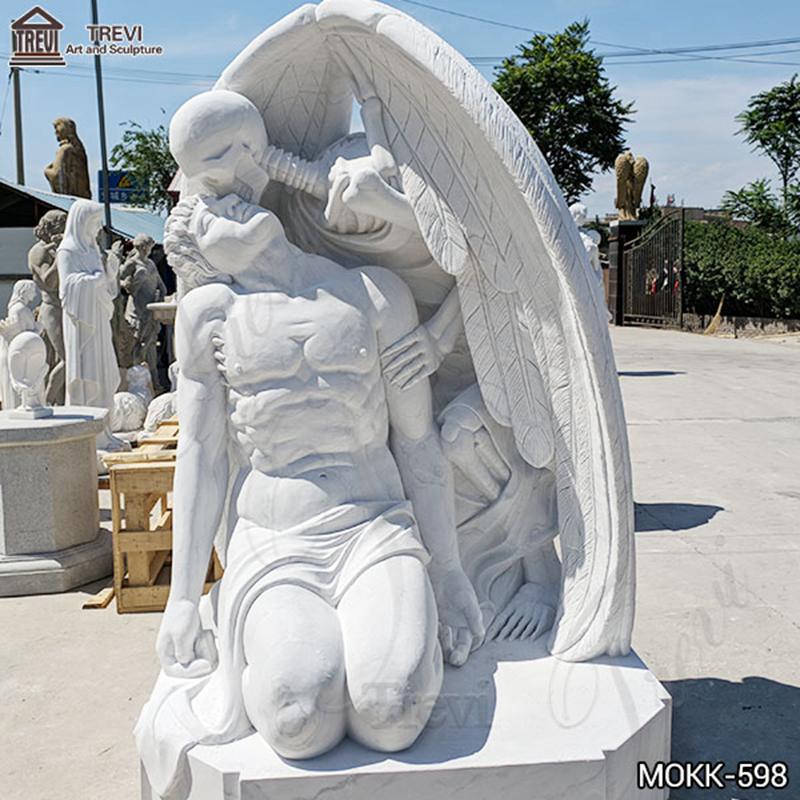 Long Service Life:
Such famous marble sculptures made by the Trevi factory have a long lifespan. This is because we use high-quality natural marble to make this sculpture. And we guarantee that the sculpture is made of a whole piece of marble, not some marble fragments glued together on the market. Therefore, our marble sculptures are strong and have a long service life. Whether you place it indoors or outdoors, it will last for a long time.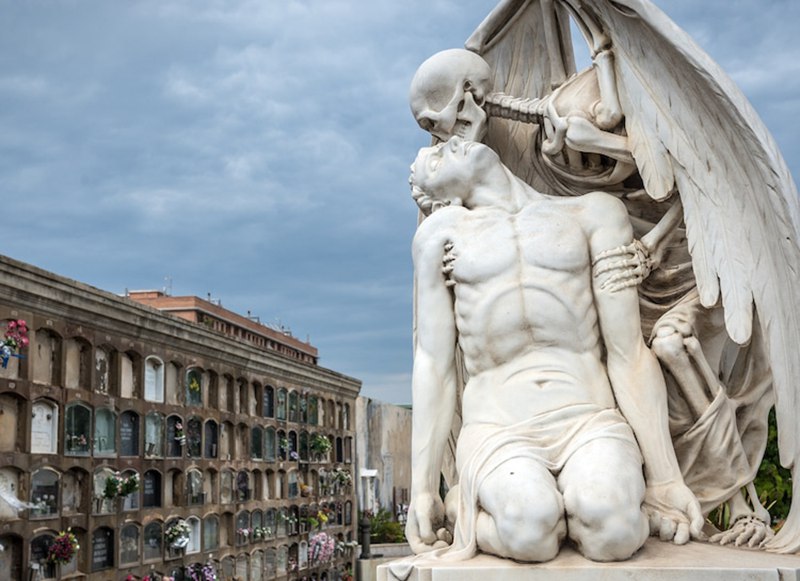 Choose Trevi, Choose the Best:
The Trevi factory has 39 years of experience in sculpture production. Countless sculptures are shipped from our factory all over the world every year. The sculptures we made have a good reputation among the customers we have cooperated with. It has always been our aim to let sculptures enter thousands of households. Therefore, we will give customers a reasonable factory price considering the production cost. We believe Trevi will be your best choice.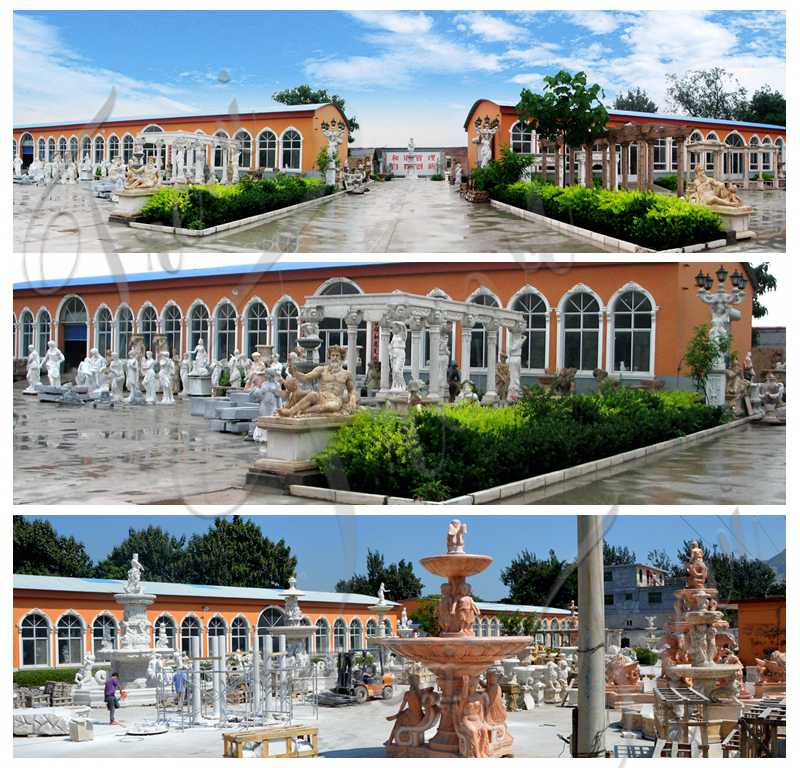 If you are interested in the marble sculptures for sale on the Trevi official website, please feel free to contact us.