This bust statue shows us the Roman Emperor Lucius Verus. Lucius Verus served as Emperor of Rome alongside his adopted brother Marcus Aurelius. Verus' succession with Marcus Aurelius marked the first time that the Roman Empire was ruled by more than one emperor at the same time, which became increasingly common in the later history of the empire. Raised and educated in Rome, he held several political offices before assuming the throne.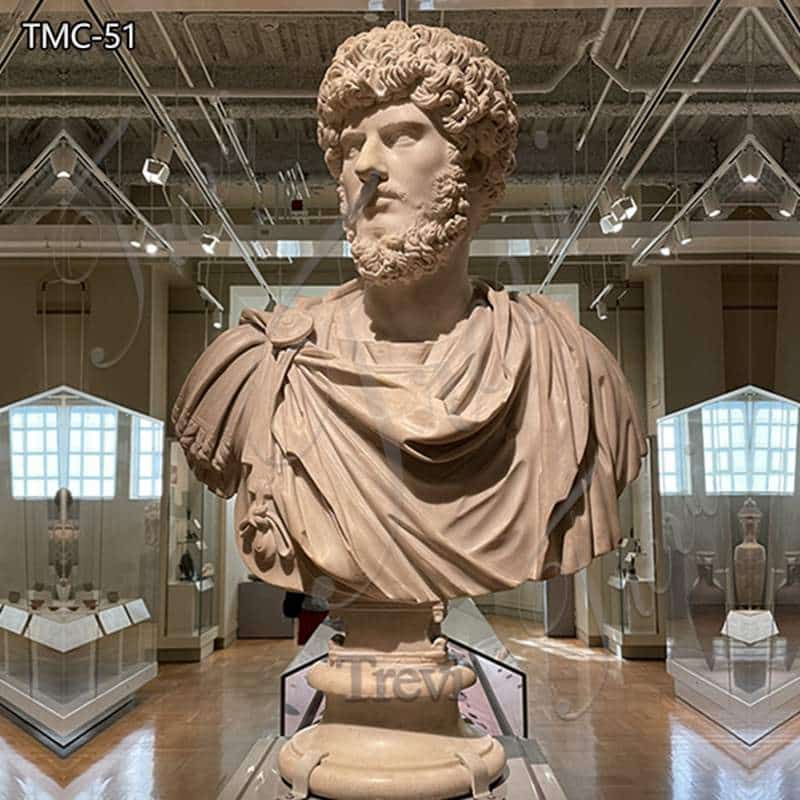 Realistic Expression of the Bust:
Extremely realistic expression is the biggest feature of this marble bust statue. We could clearly see every detail of the upper body of Lucius Verus. The thick curly hair and beard seem to be real, with distinct layers. His face is also sculpted with sharp edges and corners, which is unbelievably realistic. Such a statue could only be perfectly restored by a highly skilled and experienced artisan sculptor. Fortunately, the Trevi factory has such excellent artisans who could restore its height.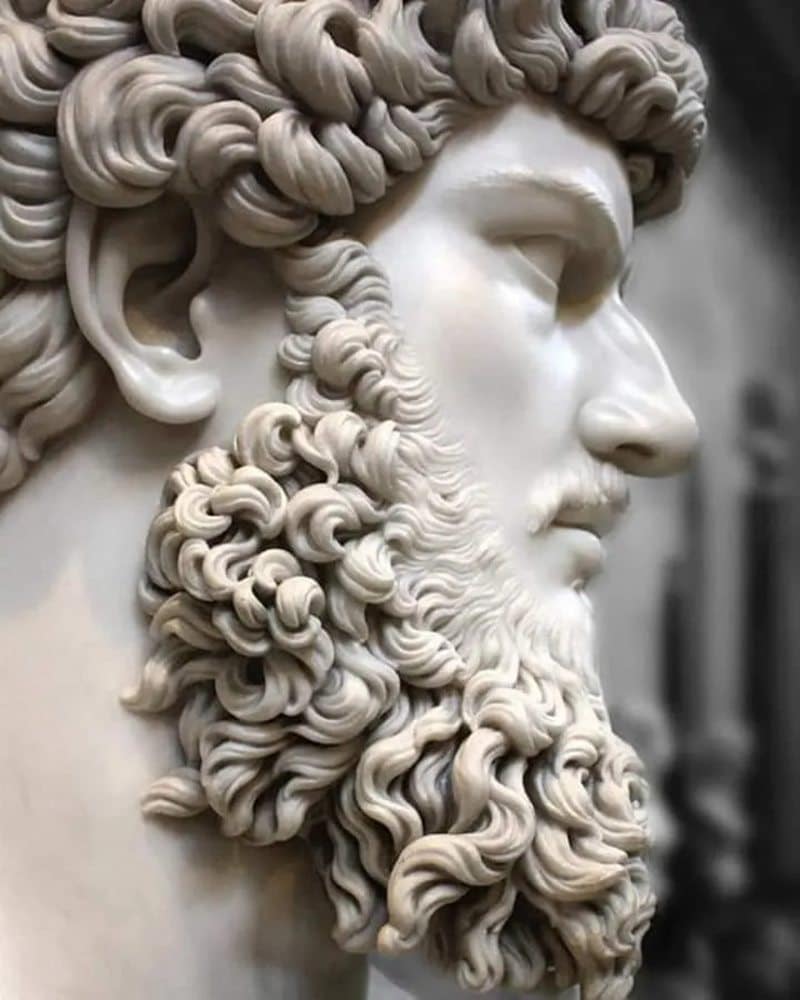 Where Does this Statue Fit in?
Such realistic bust statues are very suitable to be placed in exhibition halls or schools. The identity of Lucius Verus makes it have certain historical value. Secondly, you could also place it in your own study or on your own office desk. This could not only demonstrate your noble taste but also become a topic of communication between you and your visitors, strengthening the social interaction between you.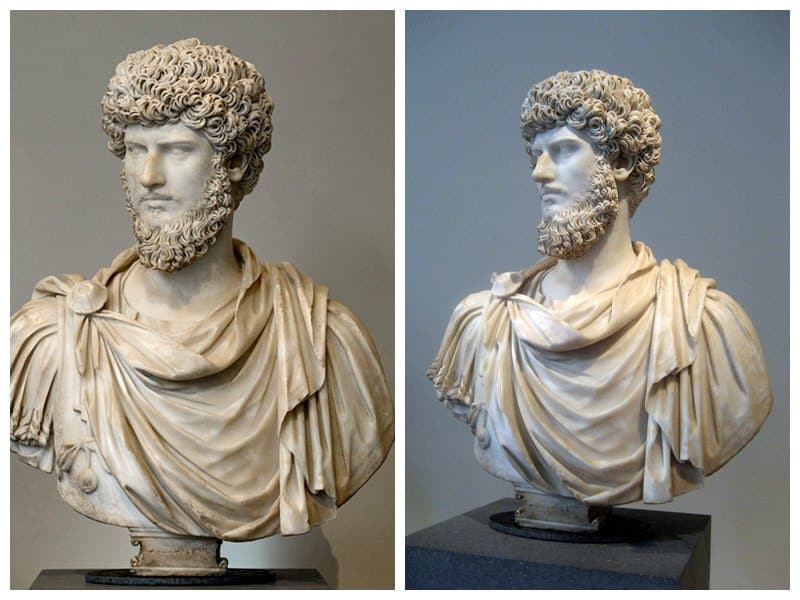 Where Could You Buy a Bust Like this?
The Trevi factory is a factory dedicated to the production of marble statues. We have a dedicated portrait statue artisan. The figure statues they restored are extremely lifelike and could restore every detail to the greatest extent. And the most important thing is that what the Trevi factory provides to every customer is the factory price. So, you would get a Lucius Verus bust statue in Trevi at a very high-cost performance.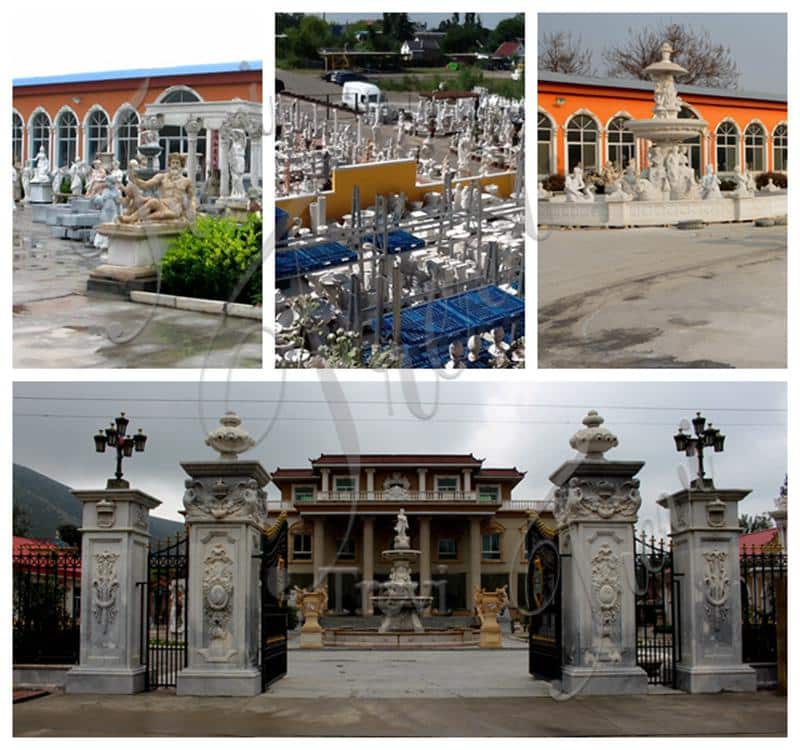 If you are interested in bust statues for sale in the Trevi factory, please feel free to contact us.